Boats of the St Lawrence River in 2020
ALGOMA HARVESTER Passes Morrisburg Heading Upriver on 9 October, 2020
The web site post includes 26 HD pics taken from our DJI Mavic 2 Zoom Flying Camera from about eighty feet above the Morrisburg waterfront. The last eight pics provide a 360 degree view with the trees in their full fall colours.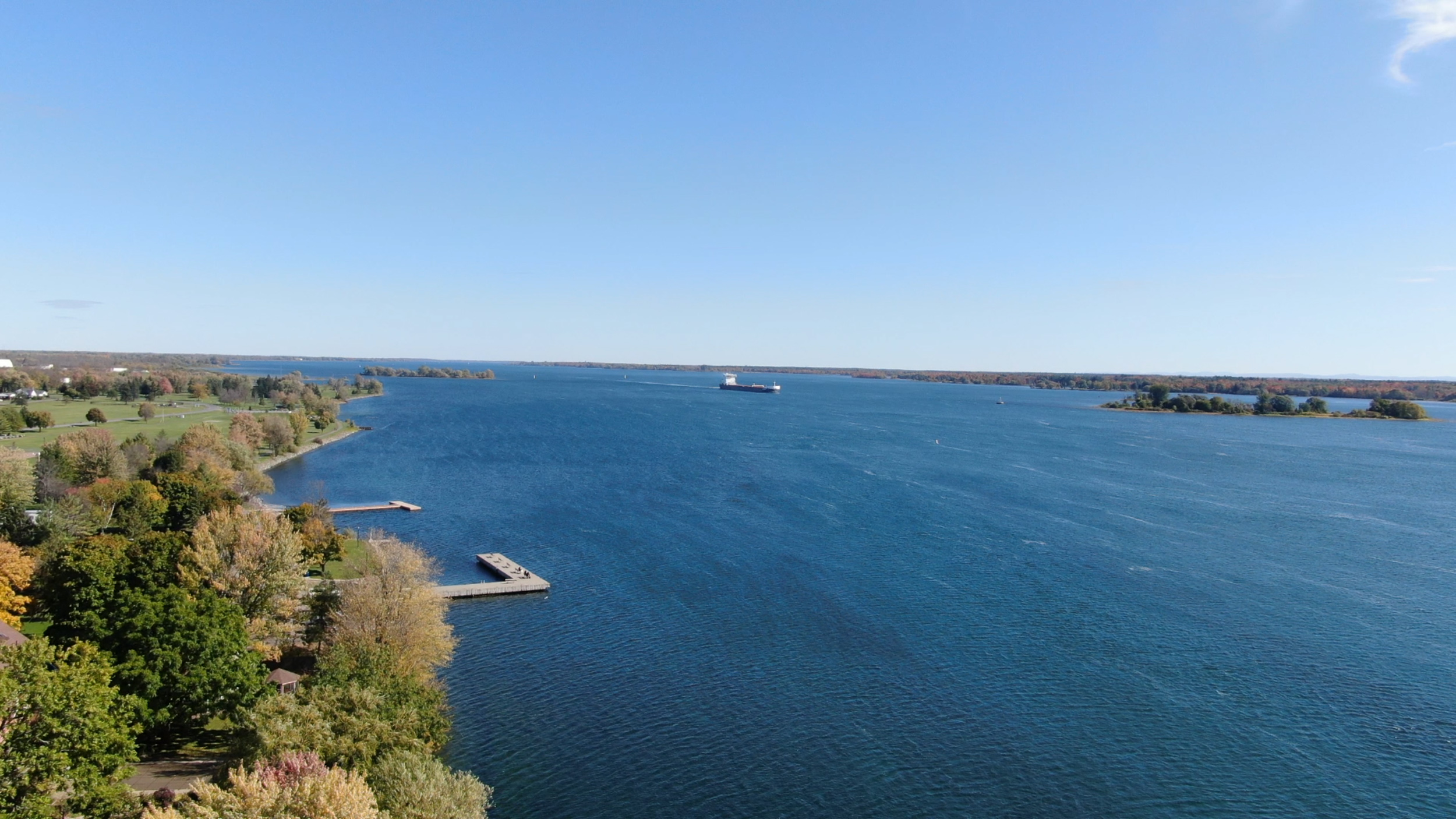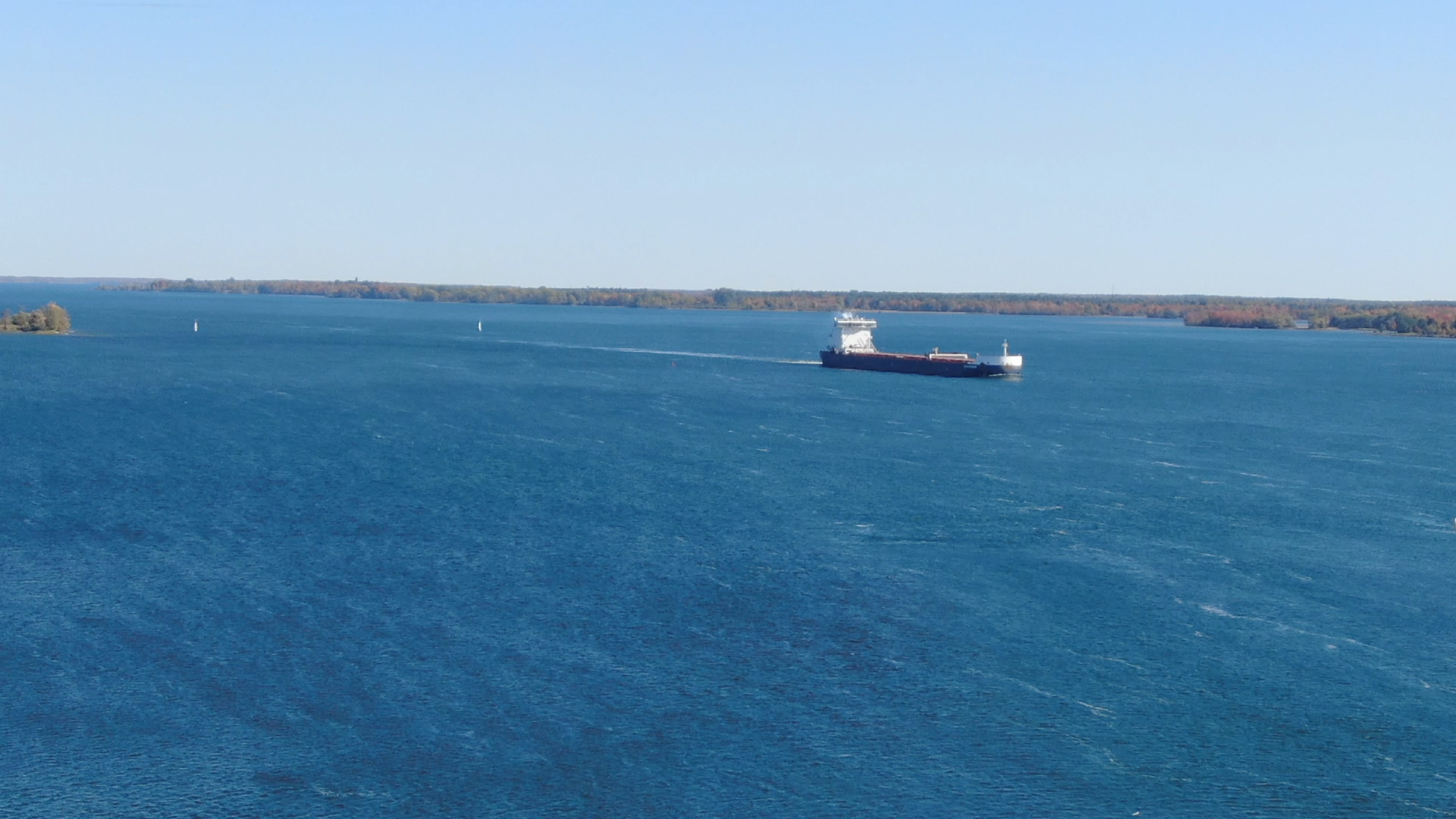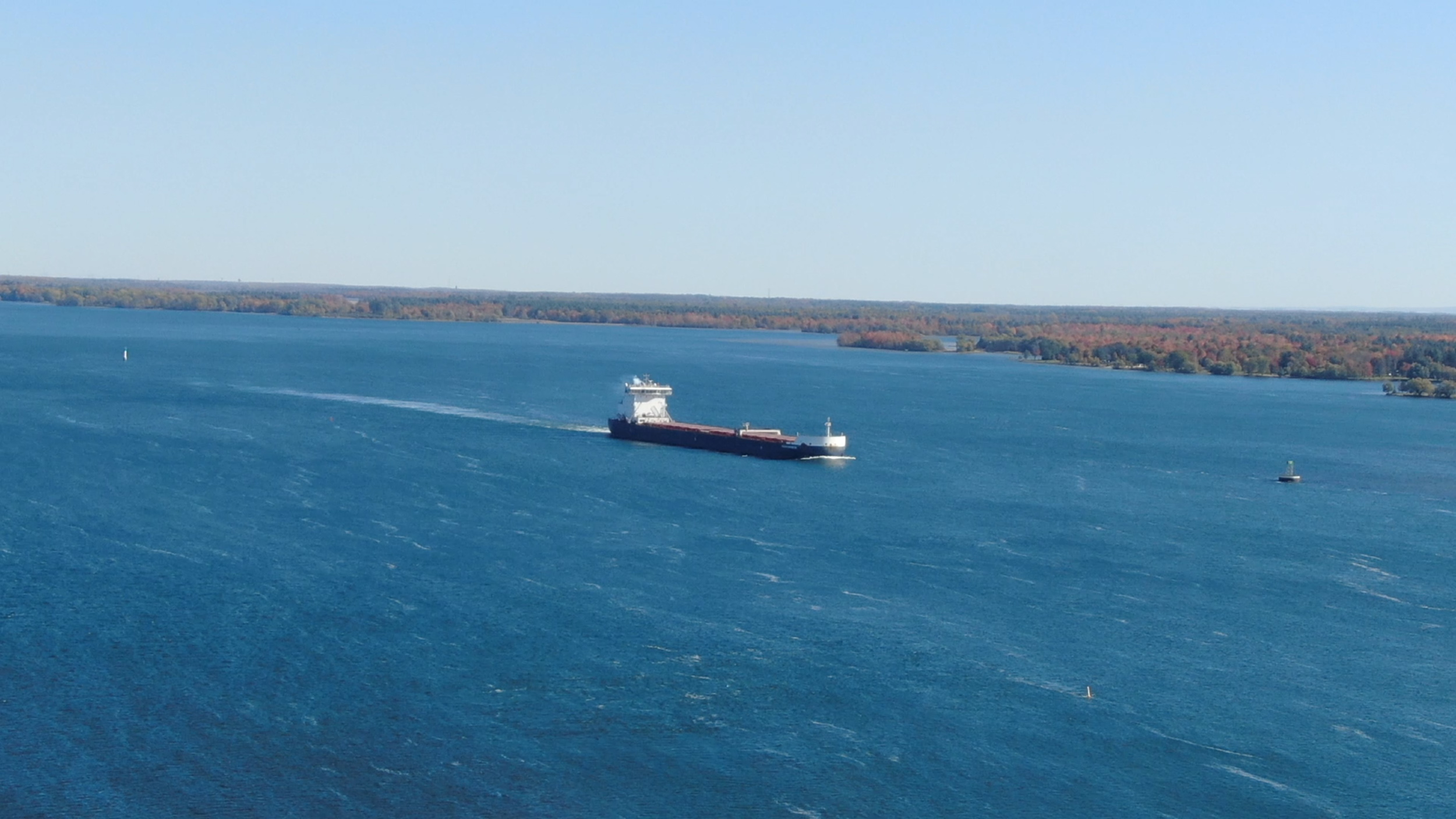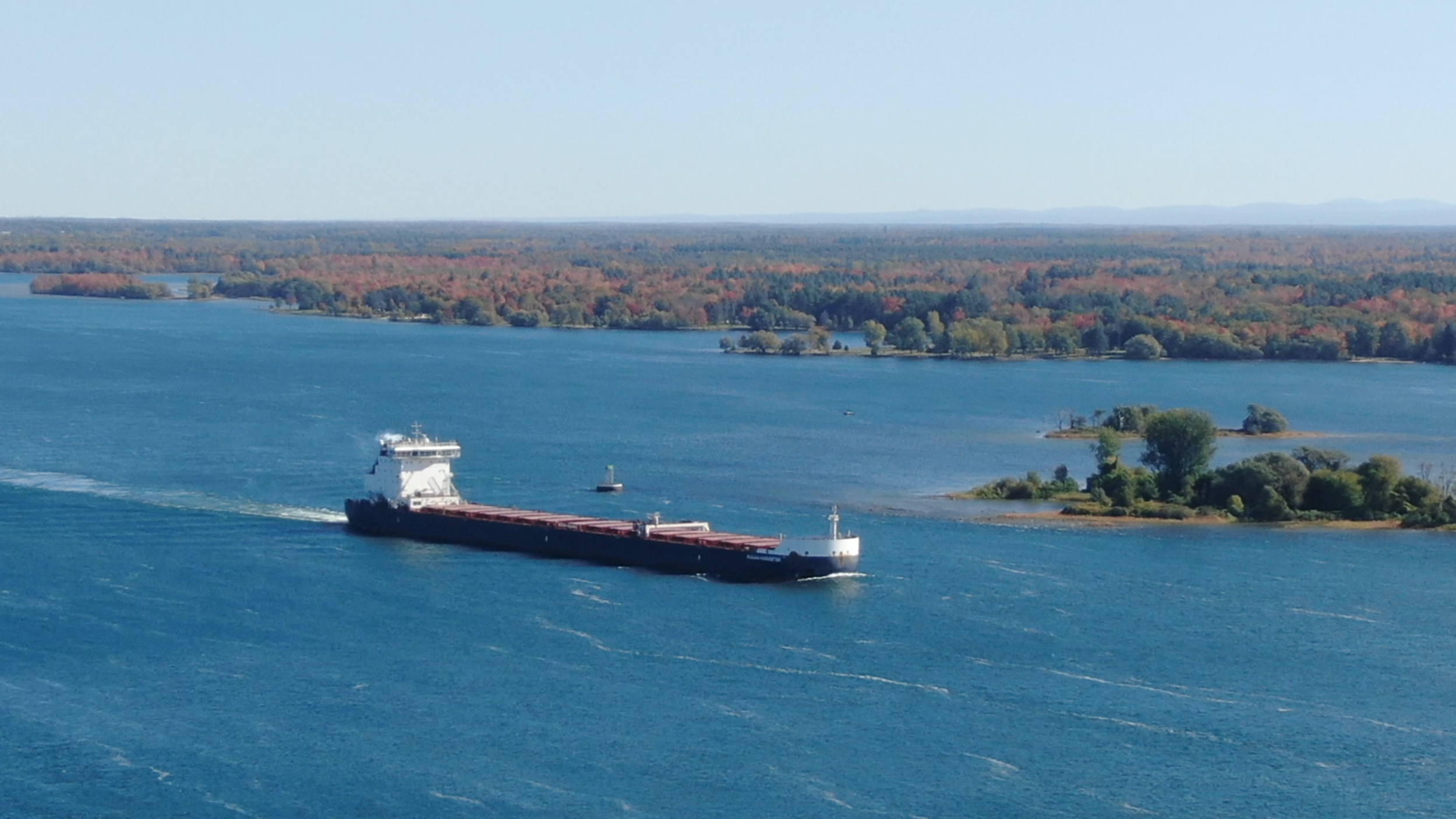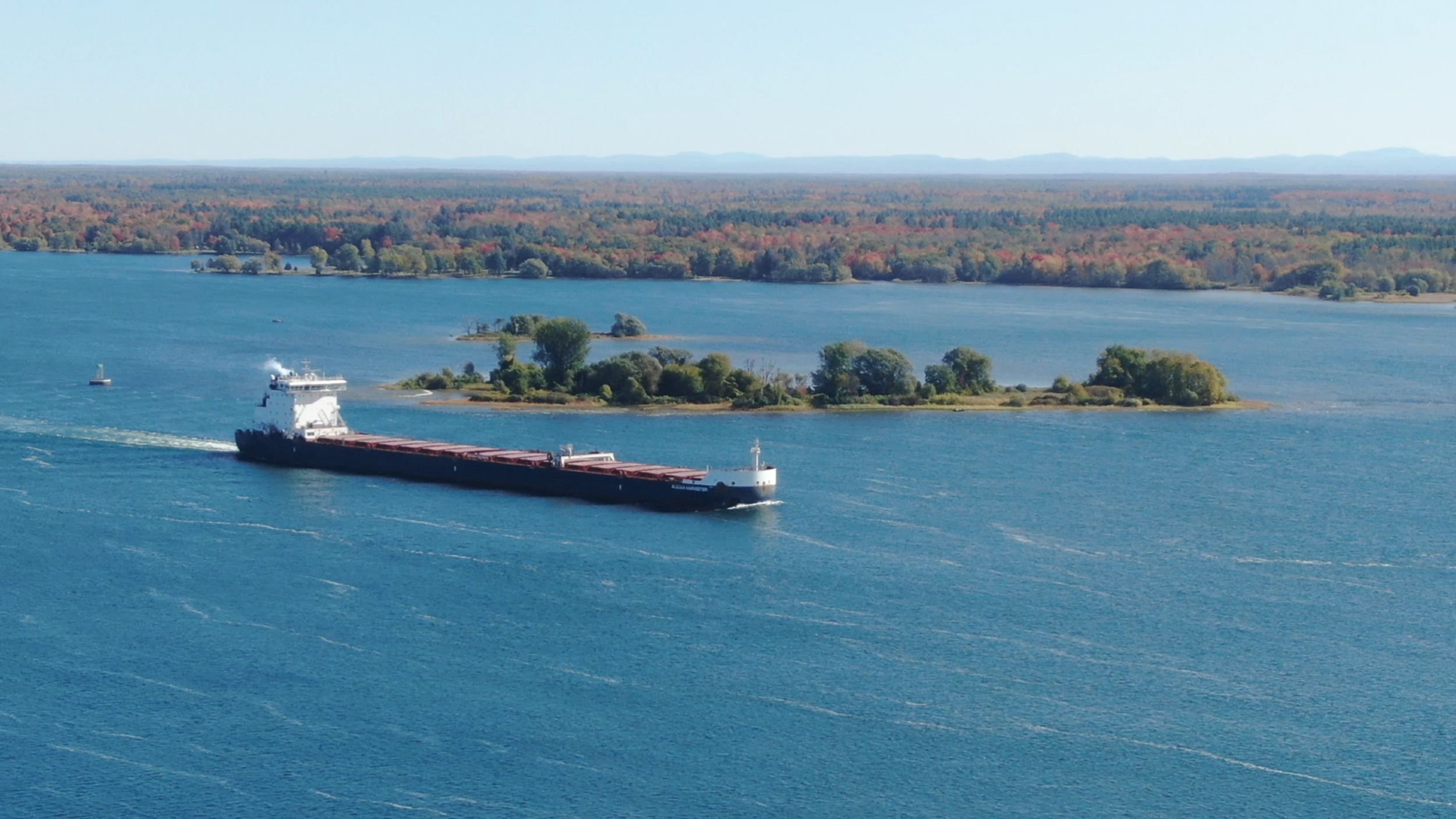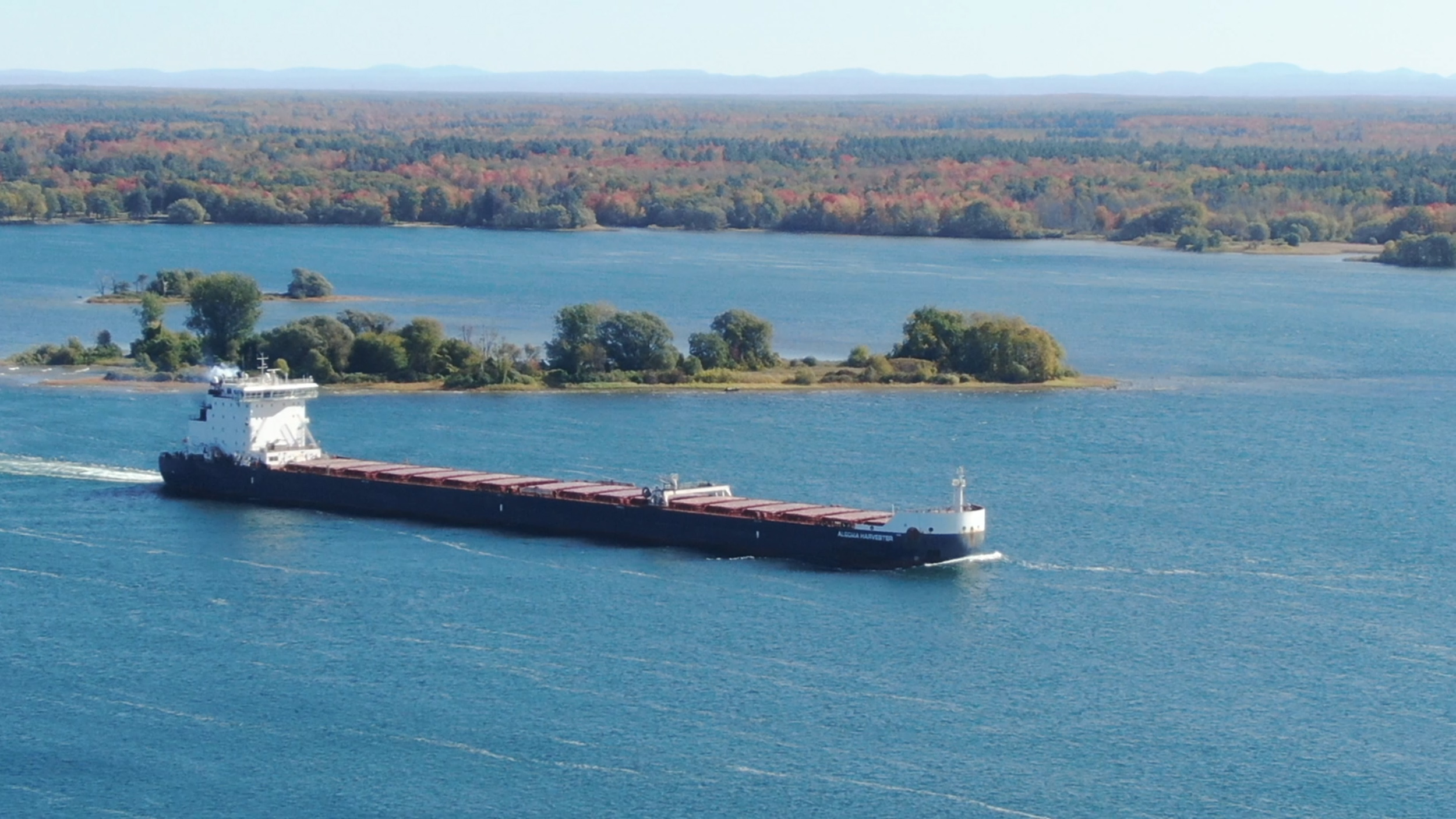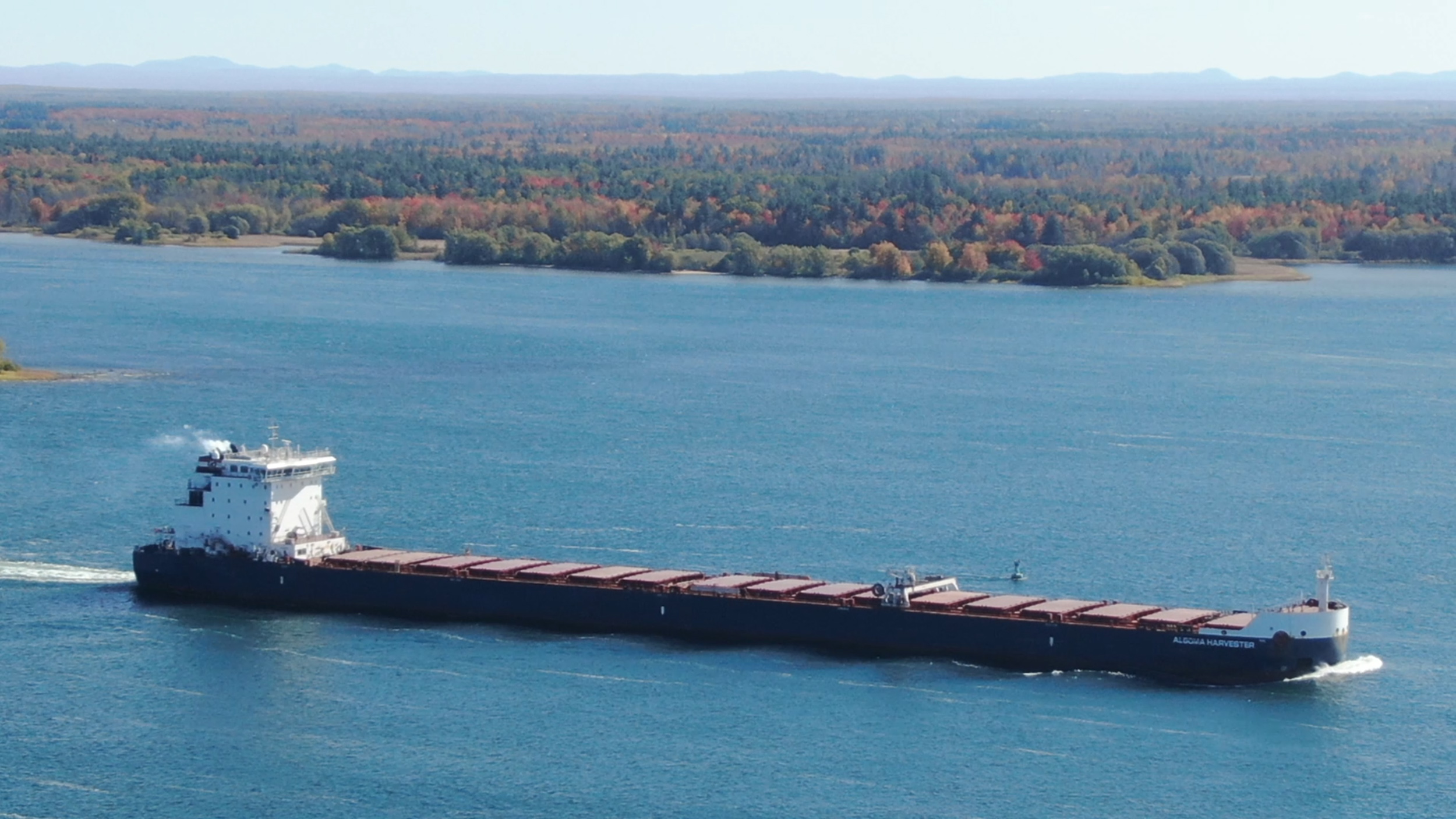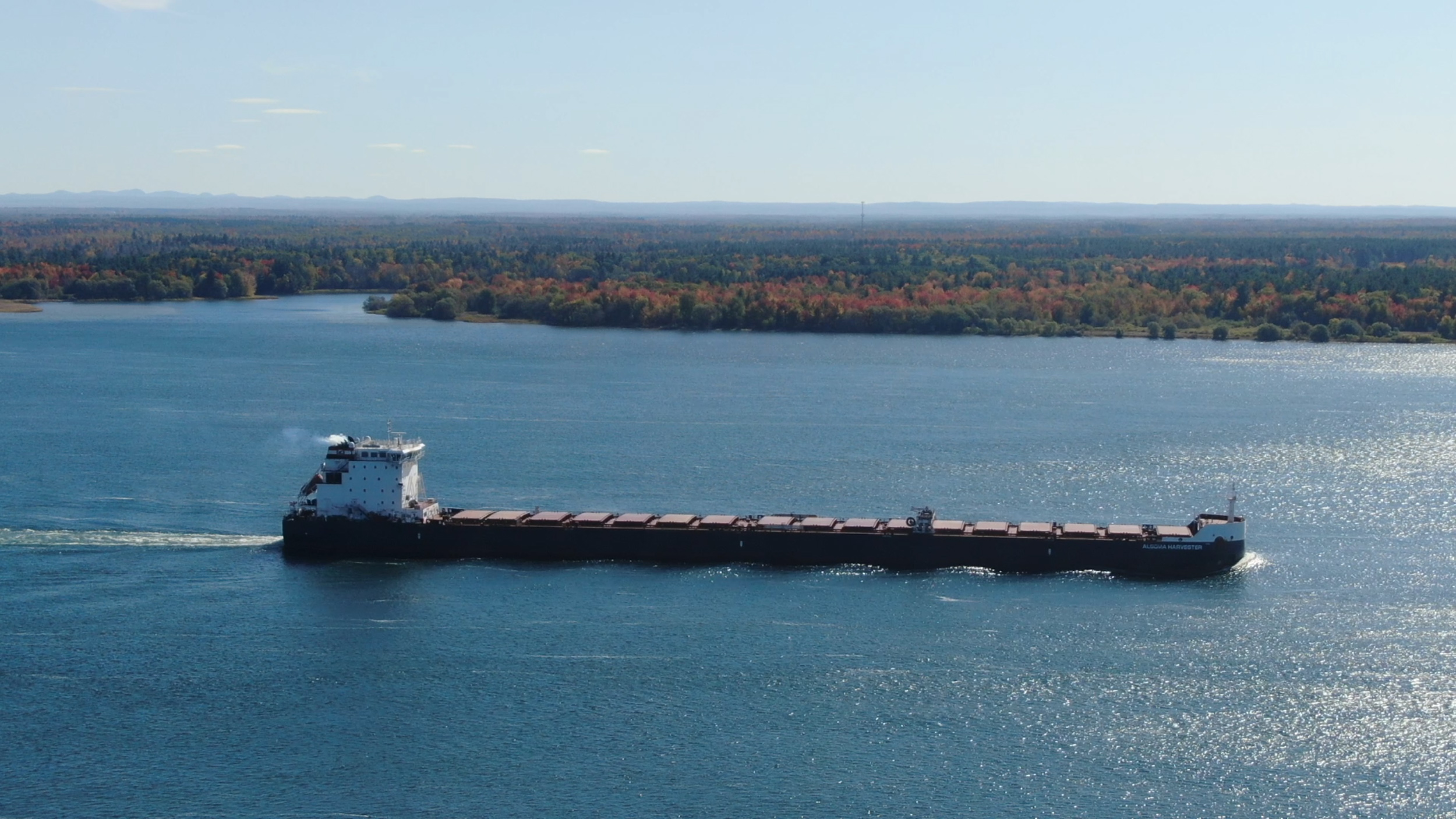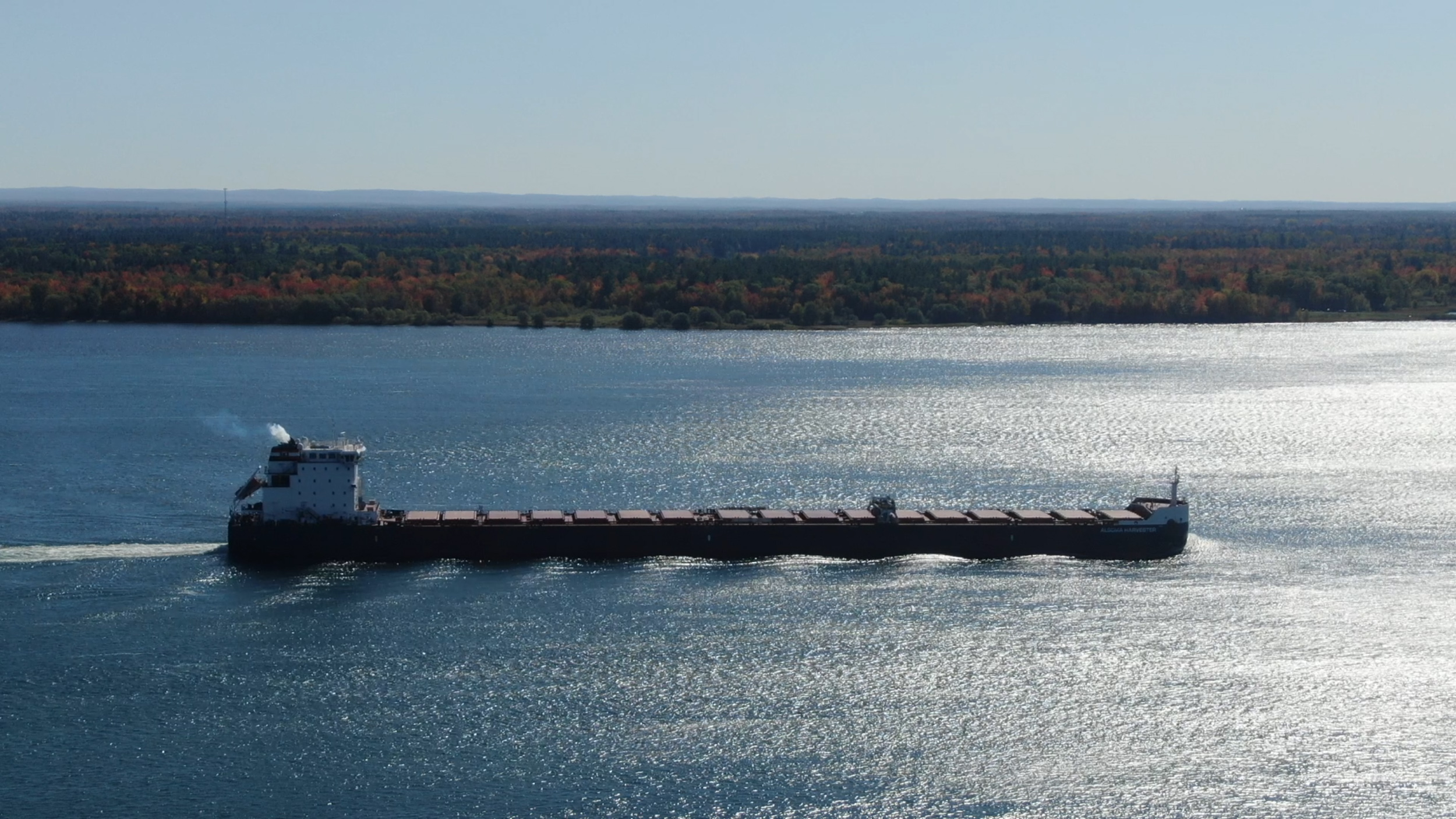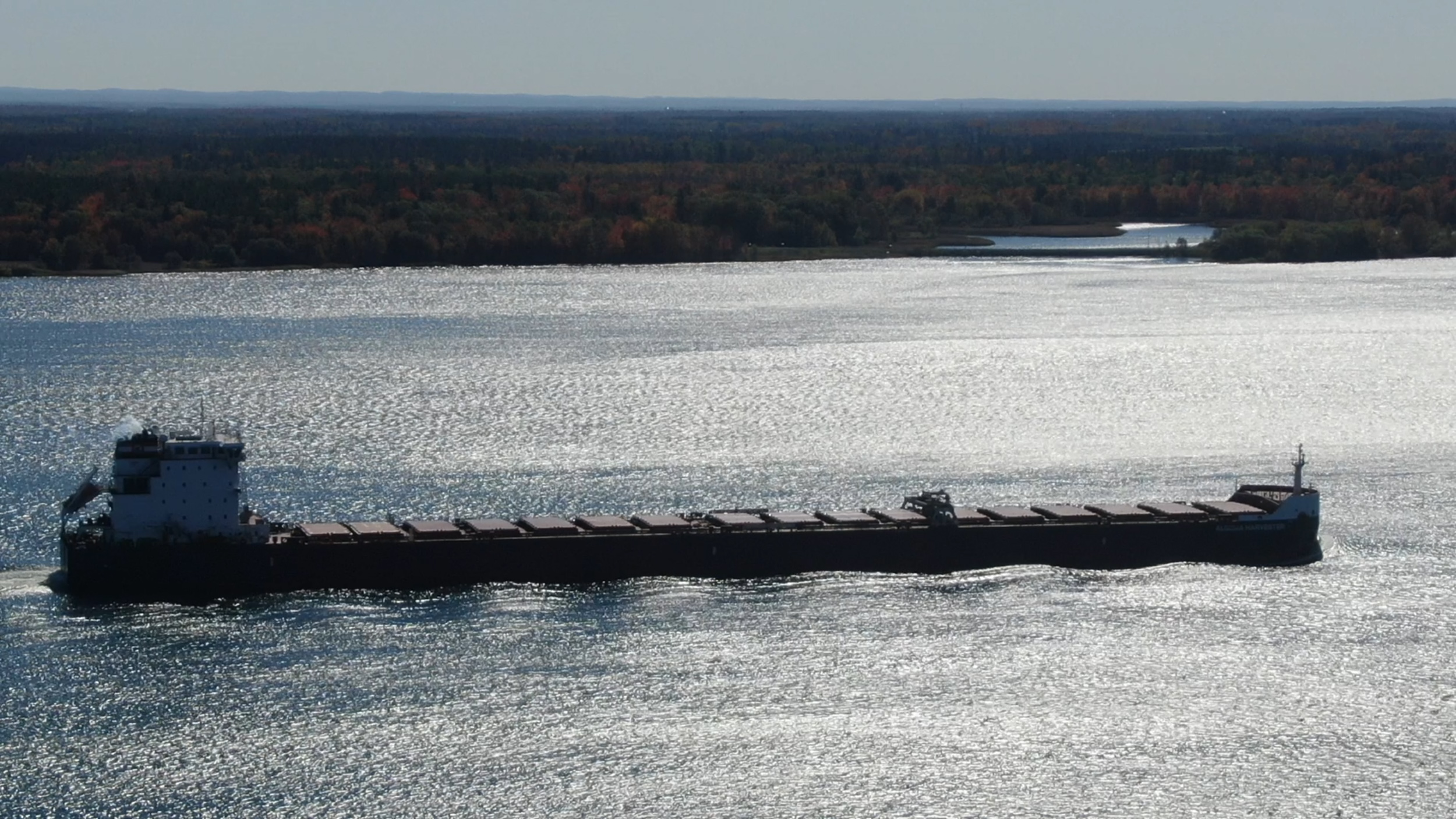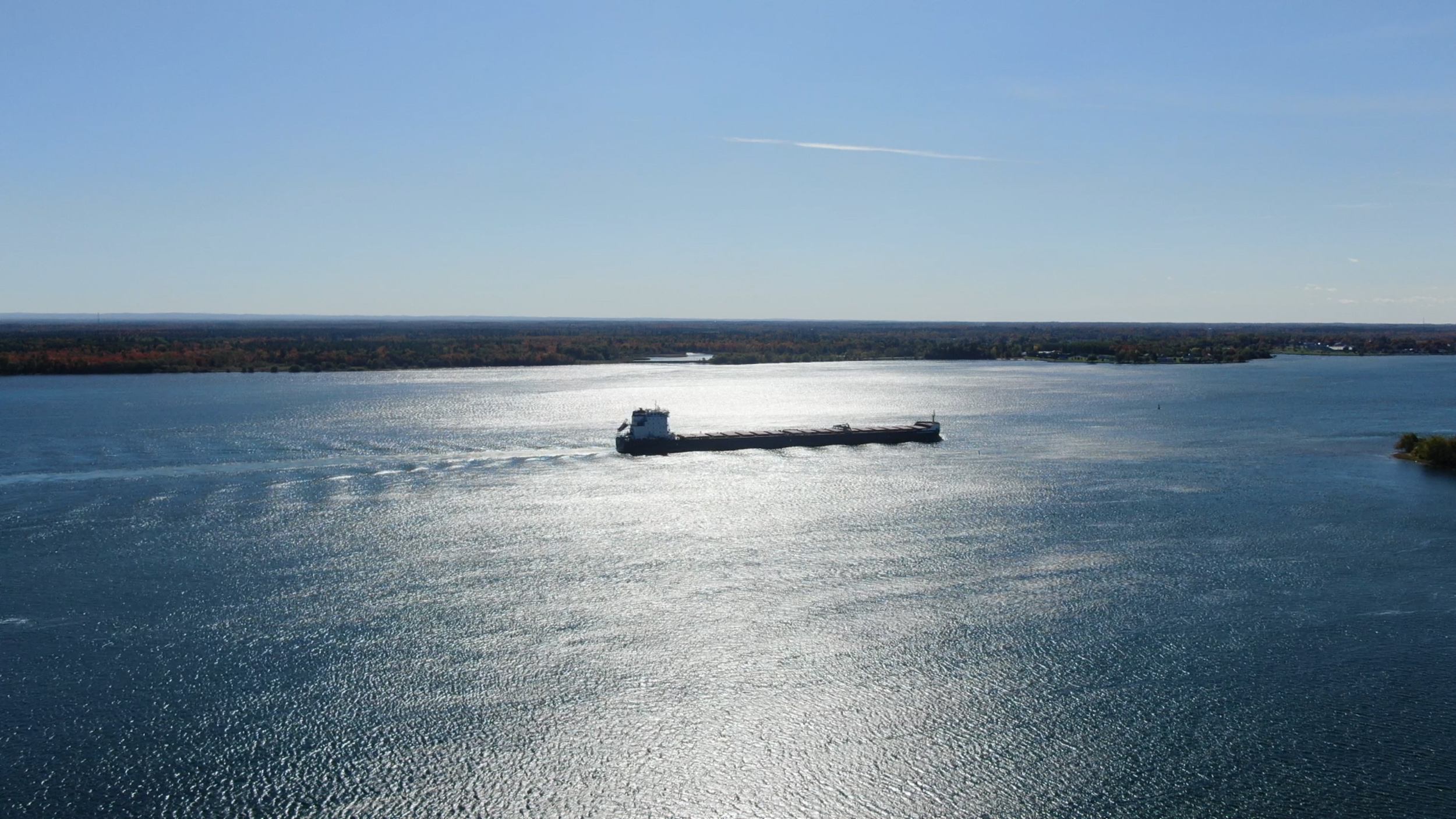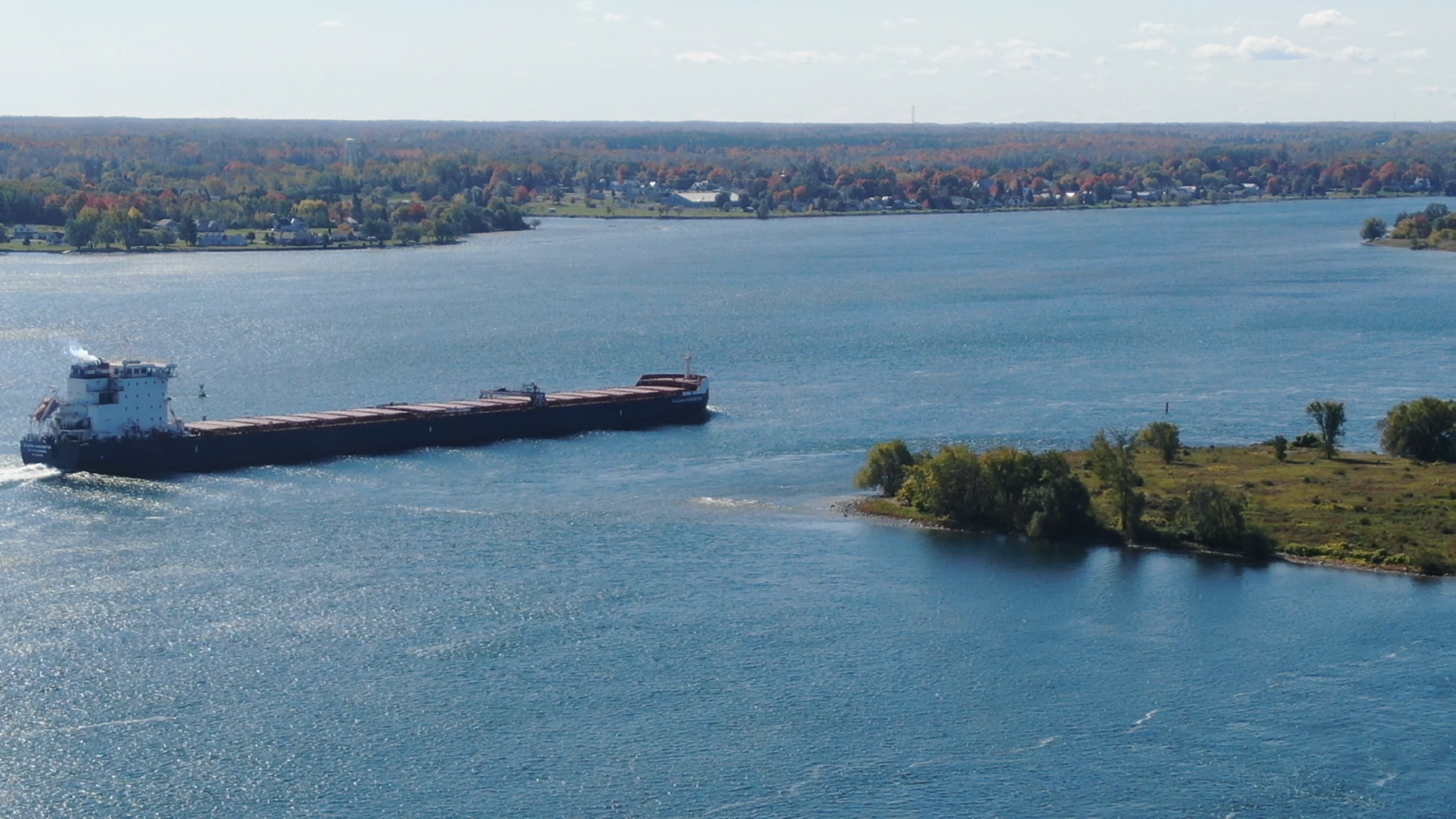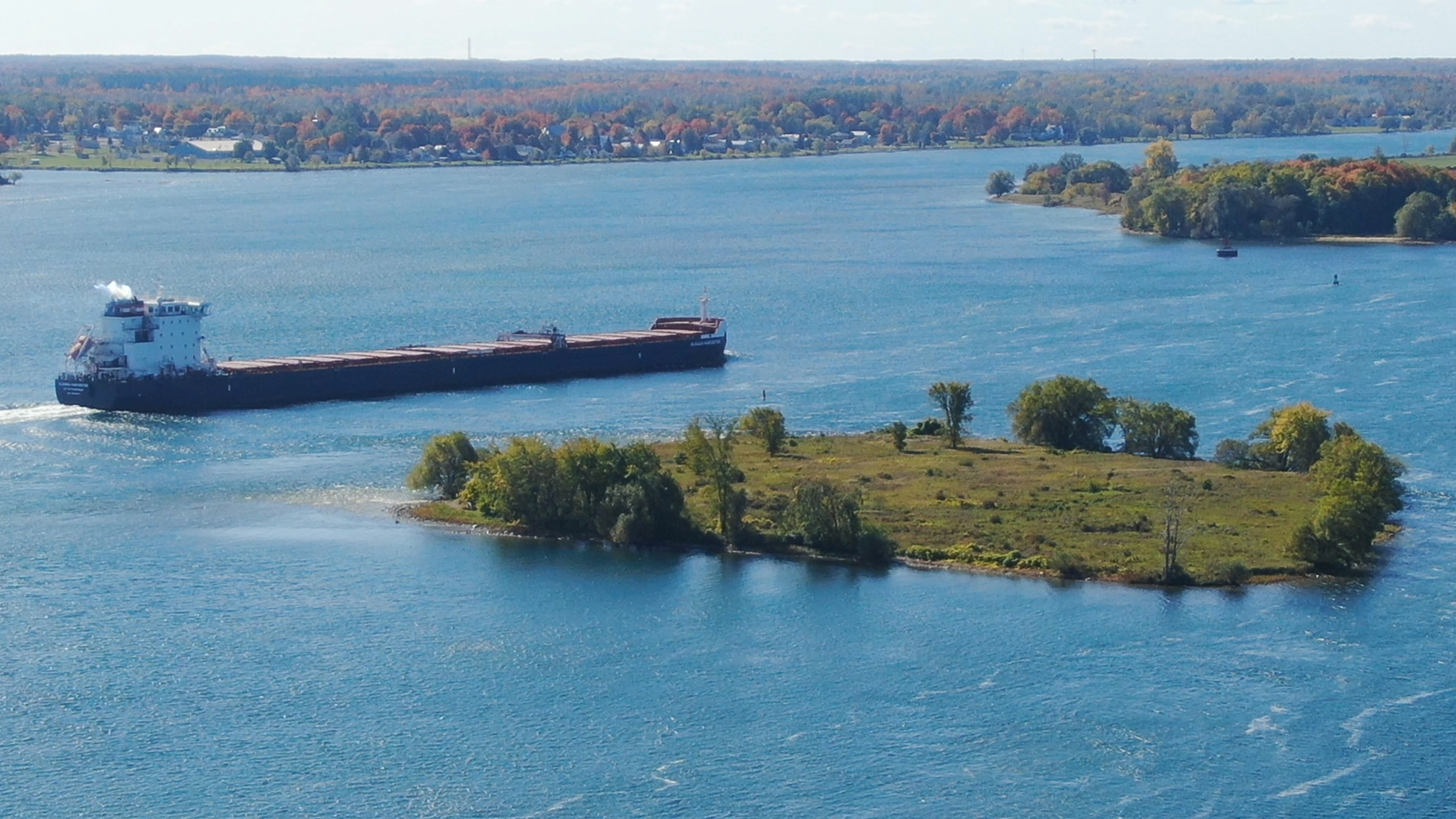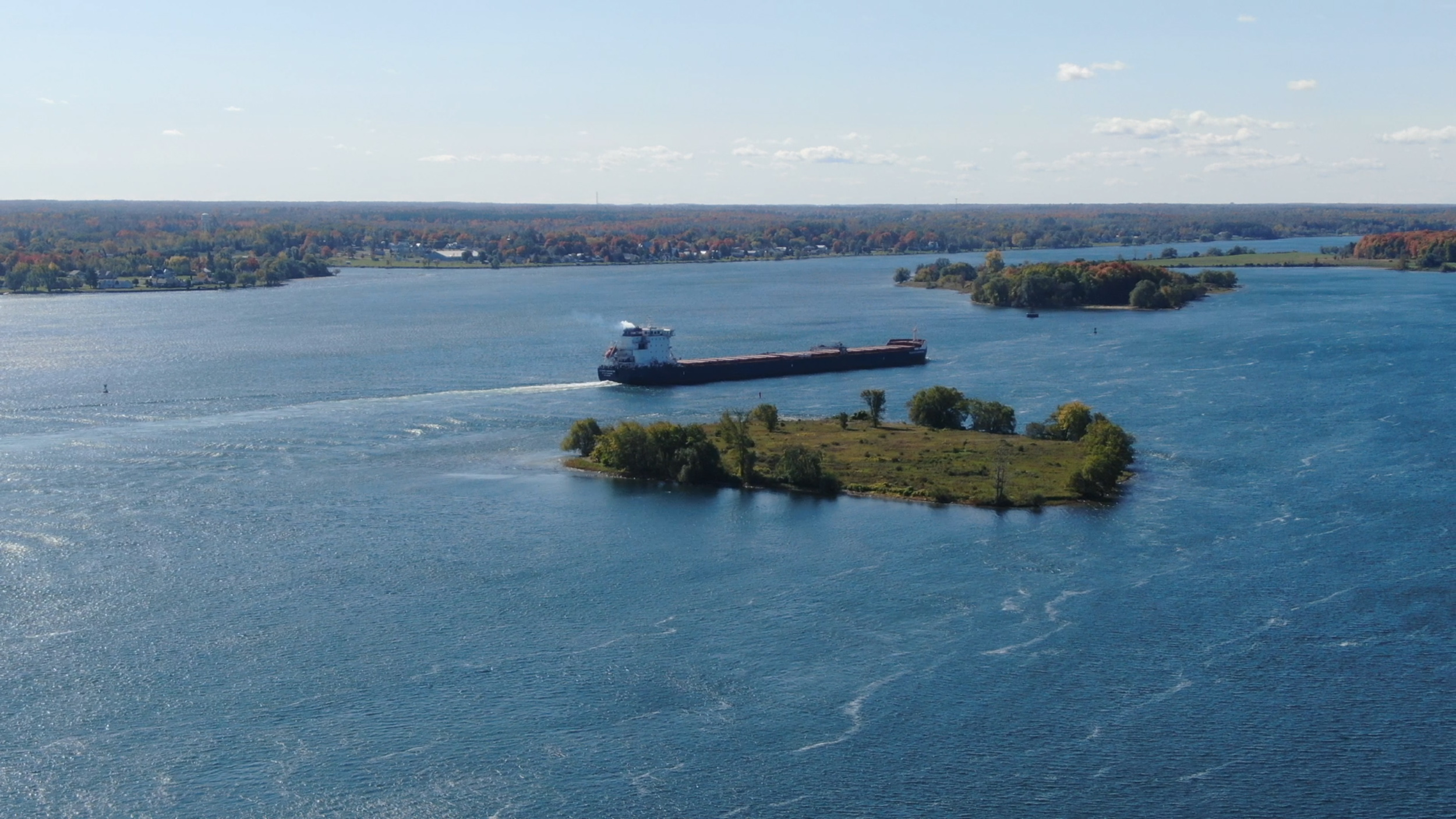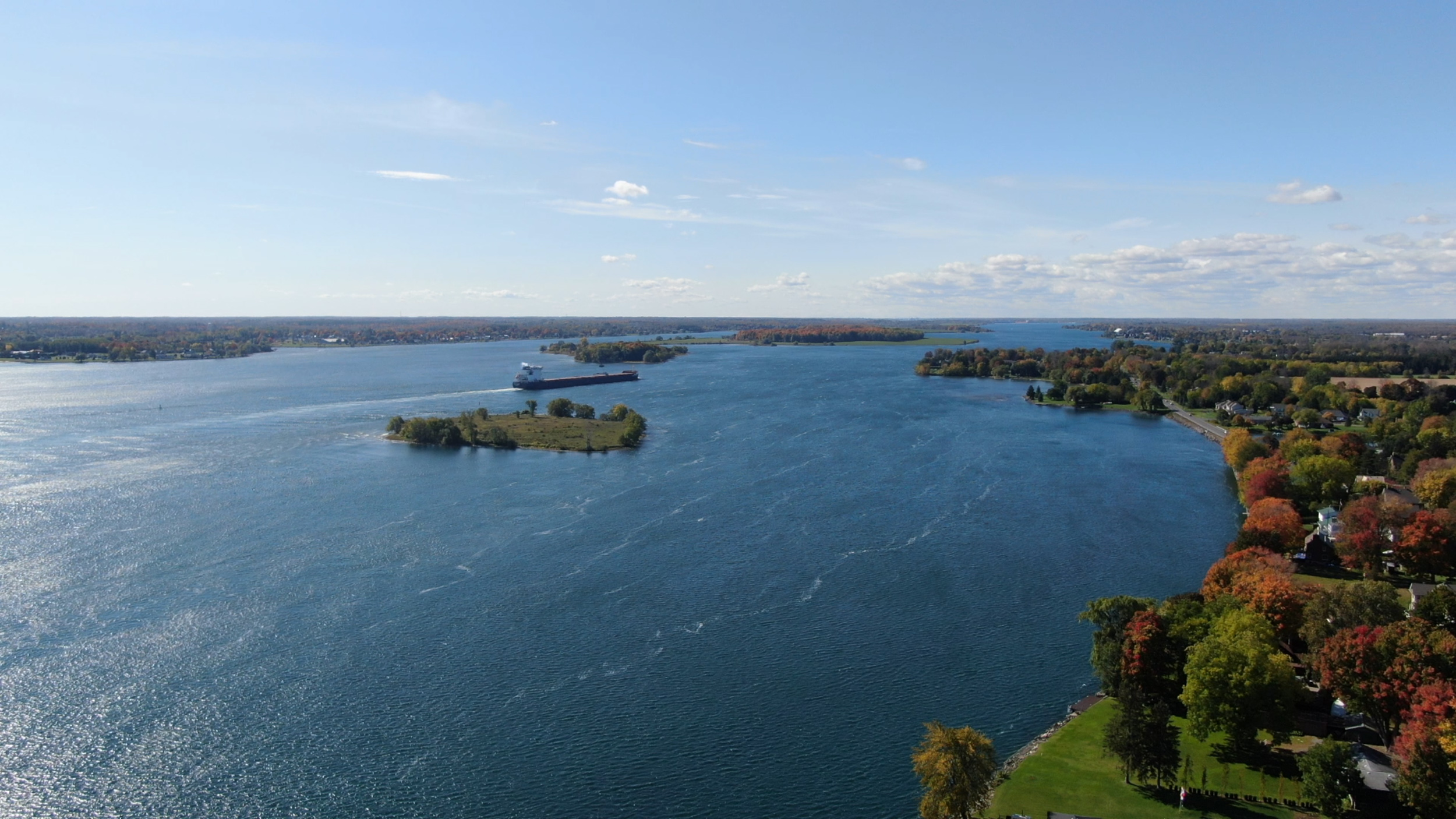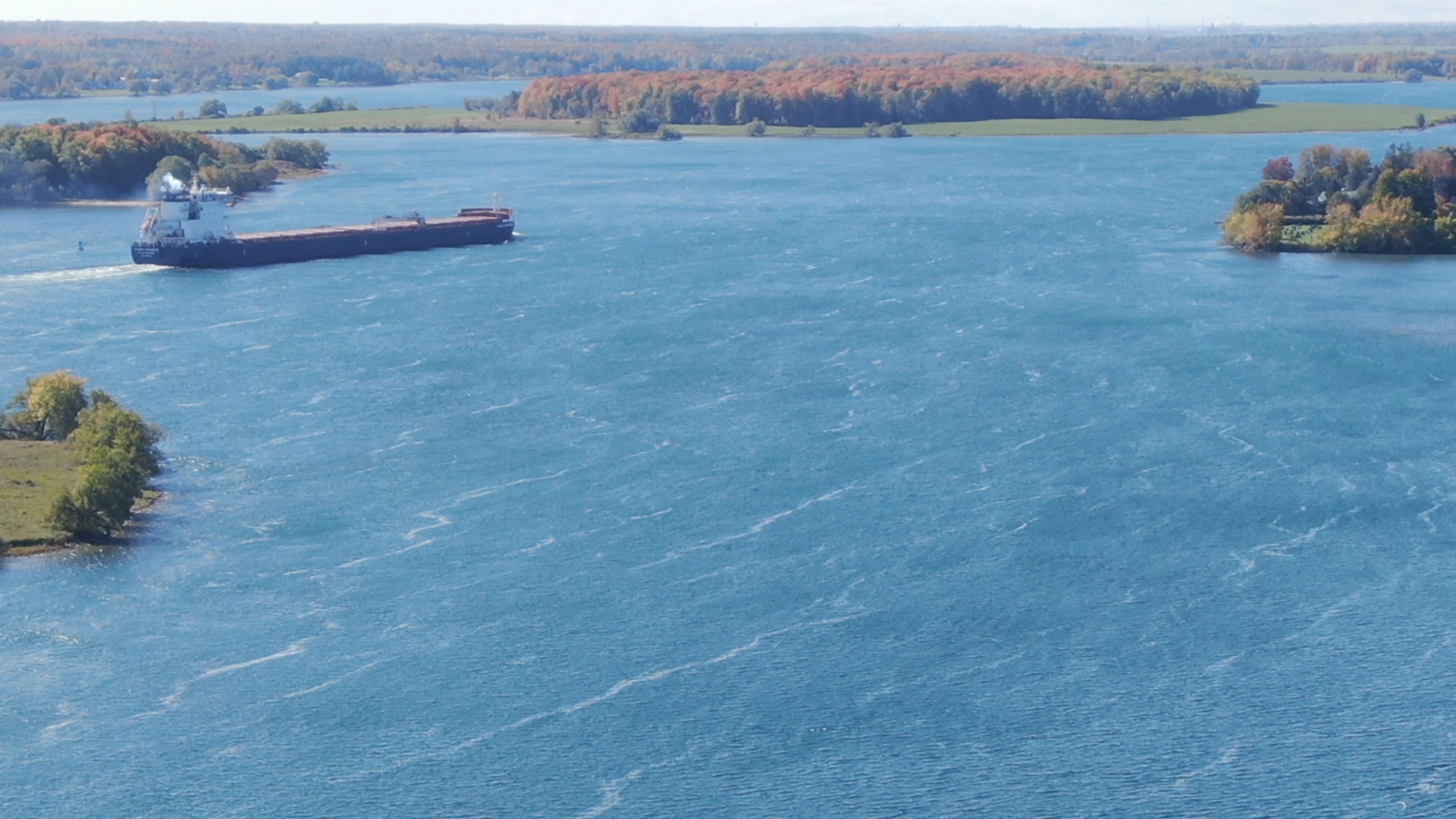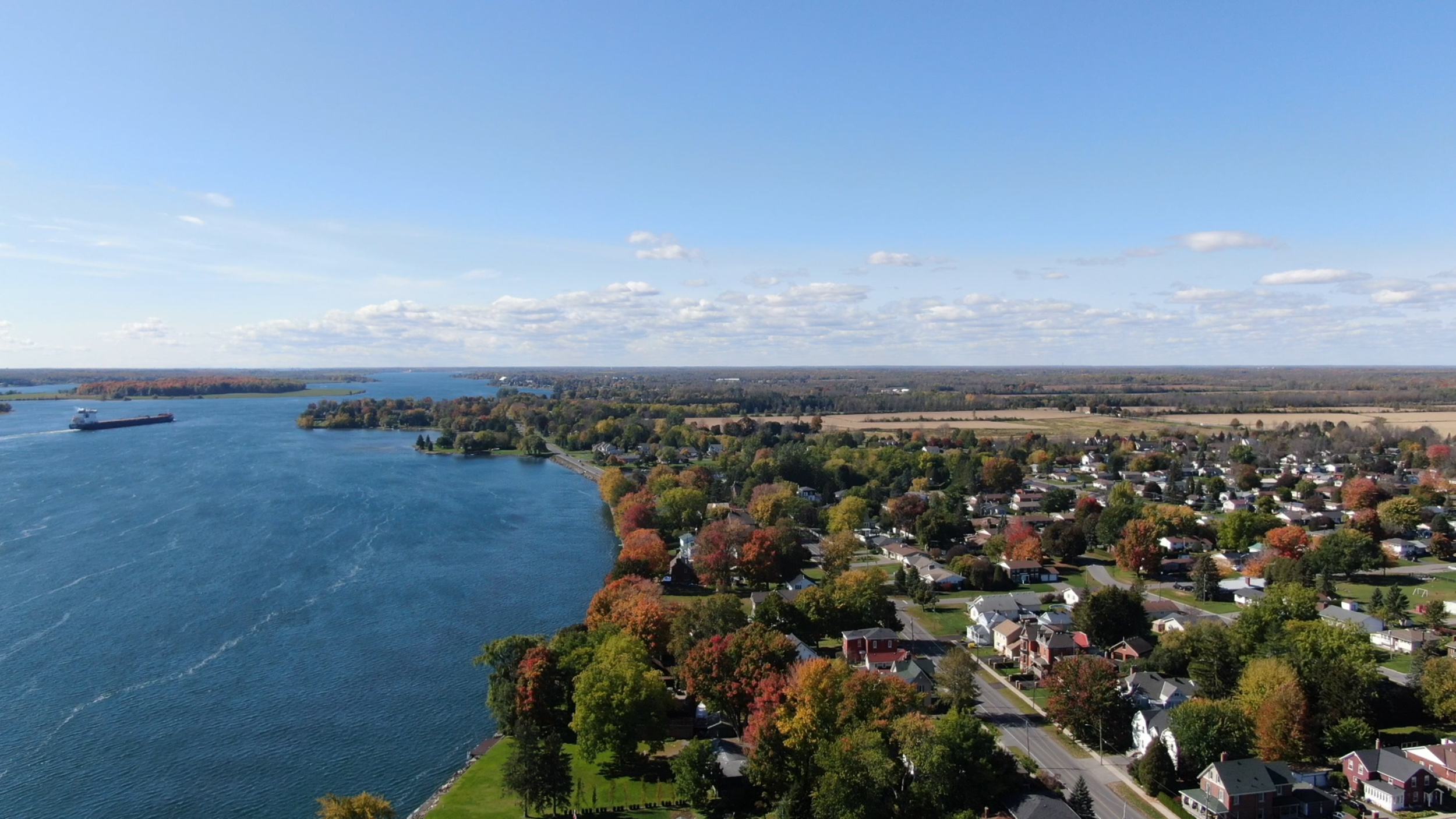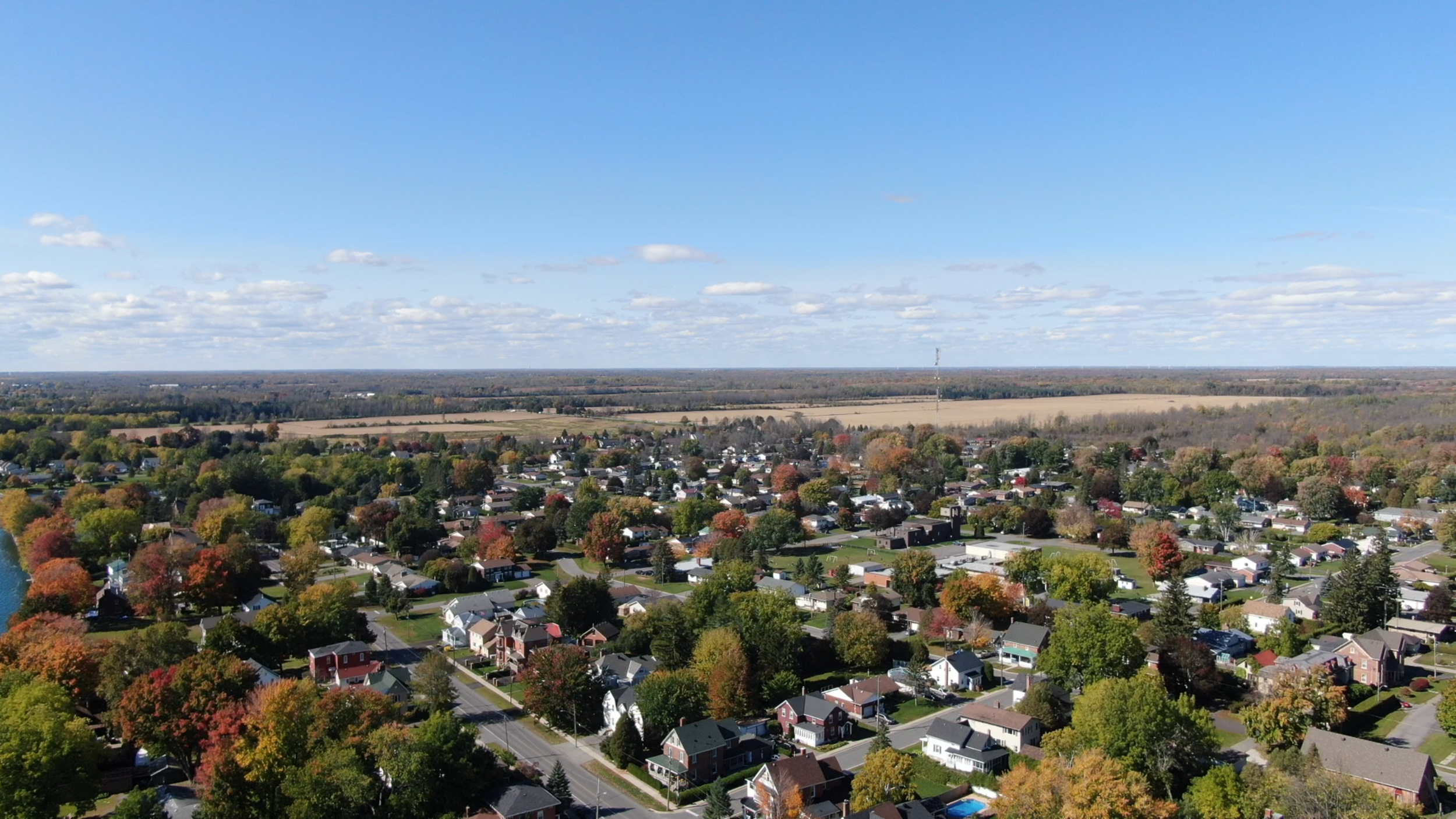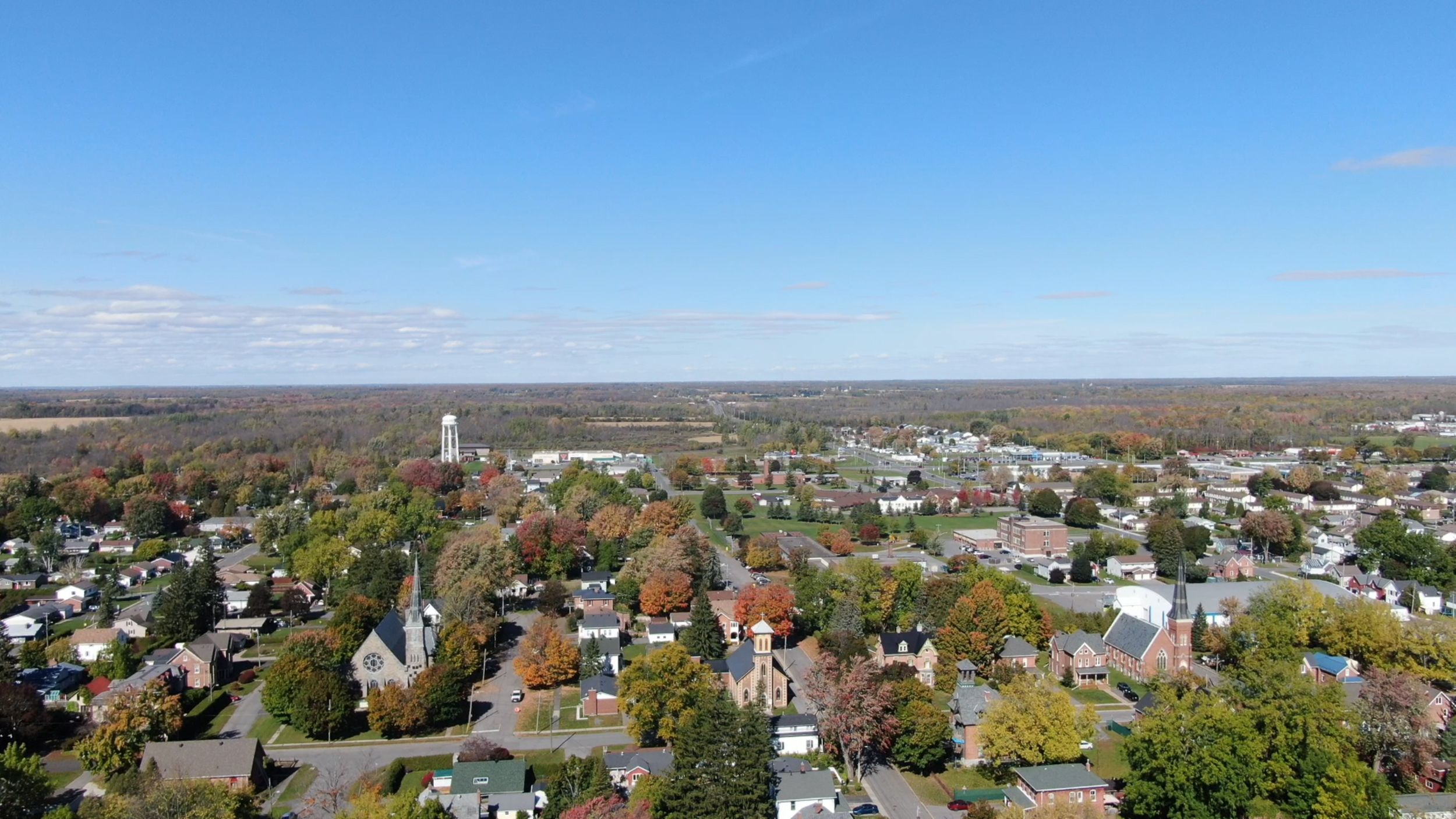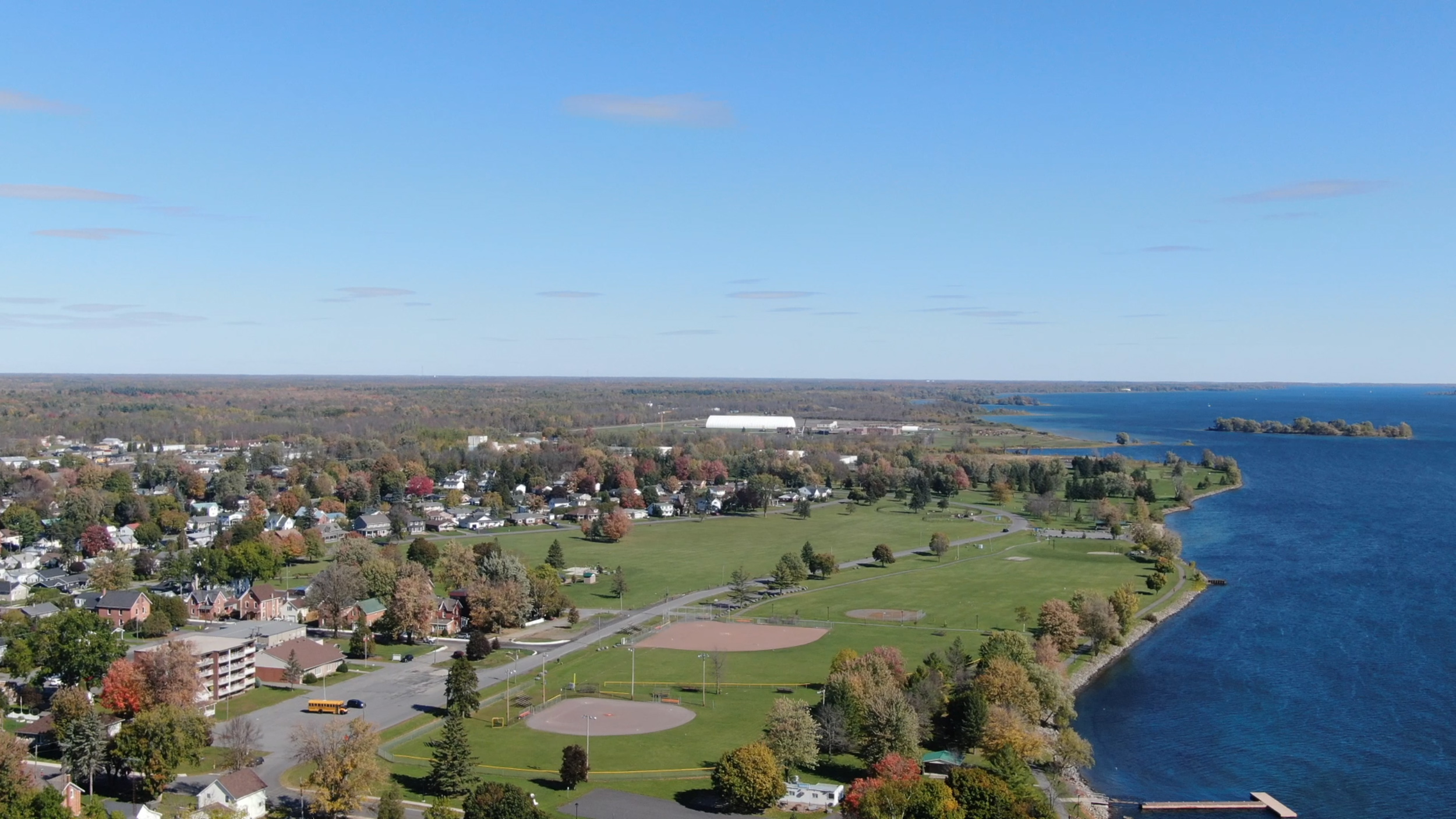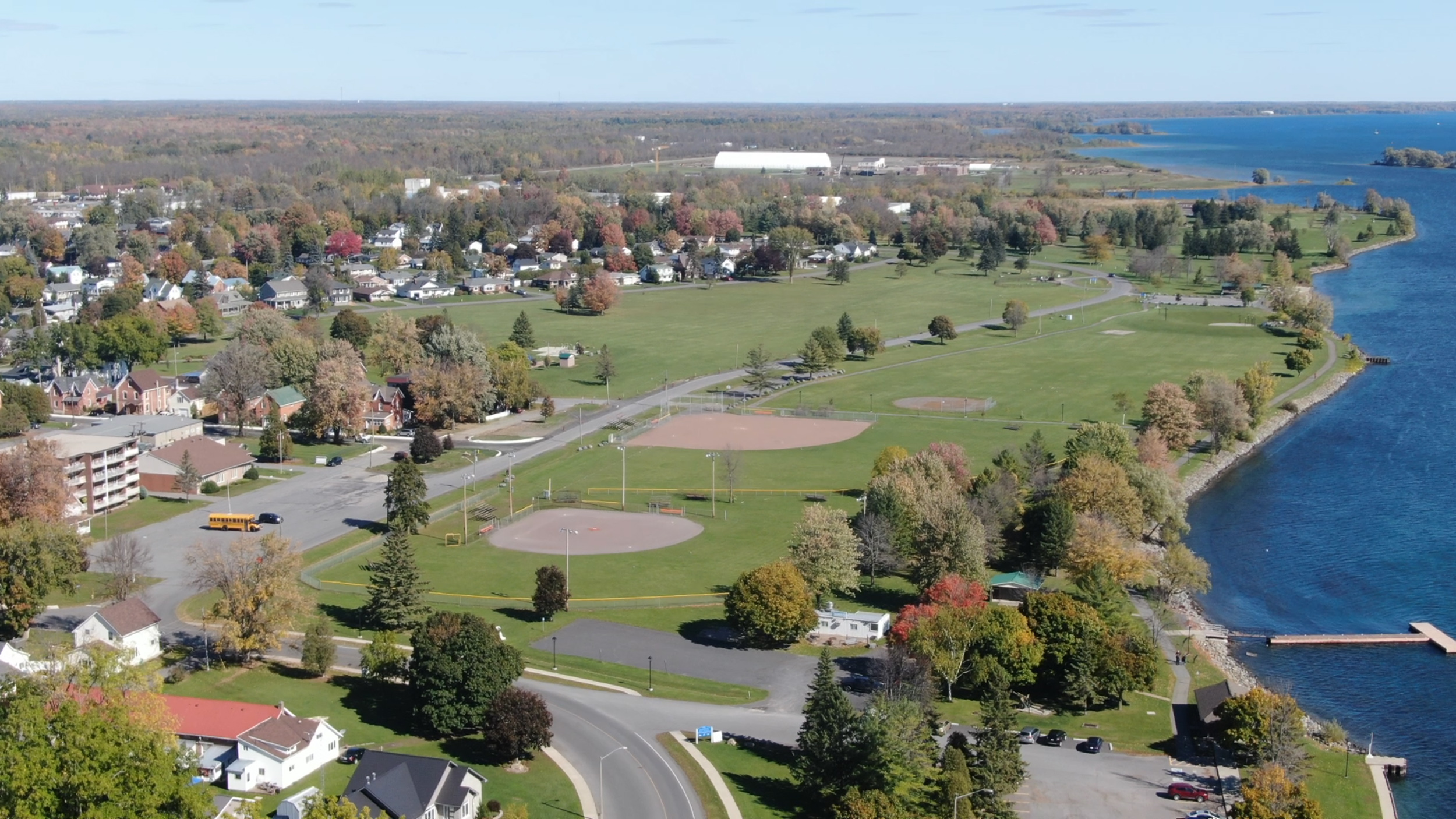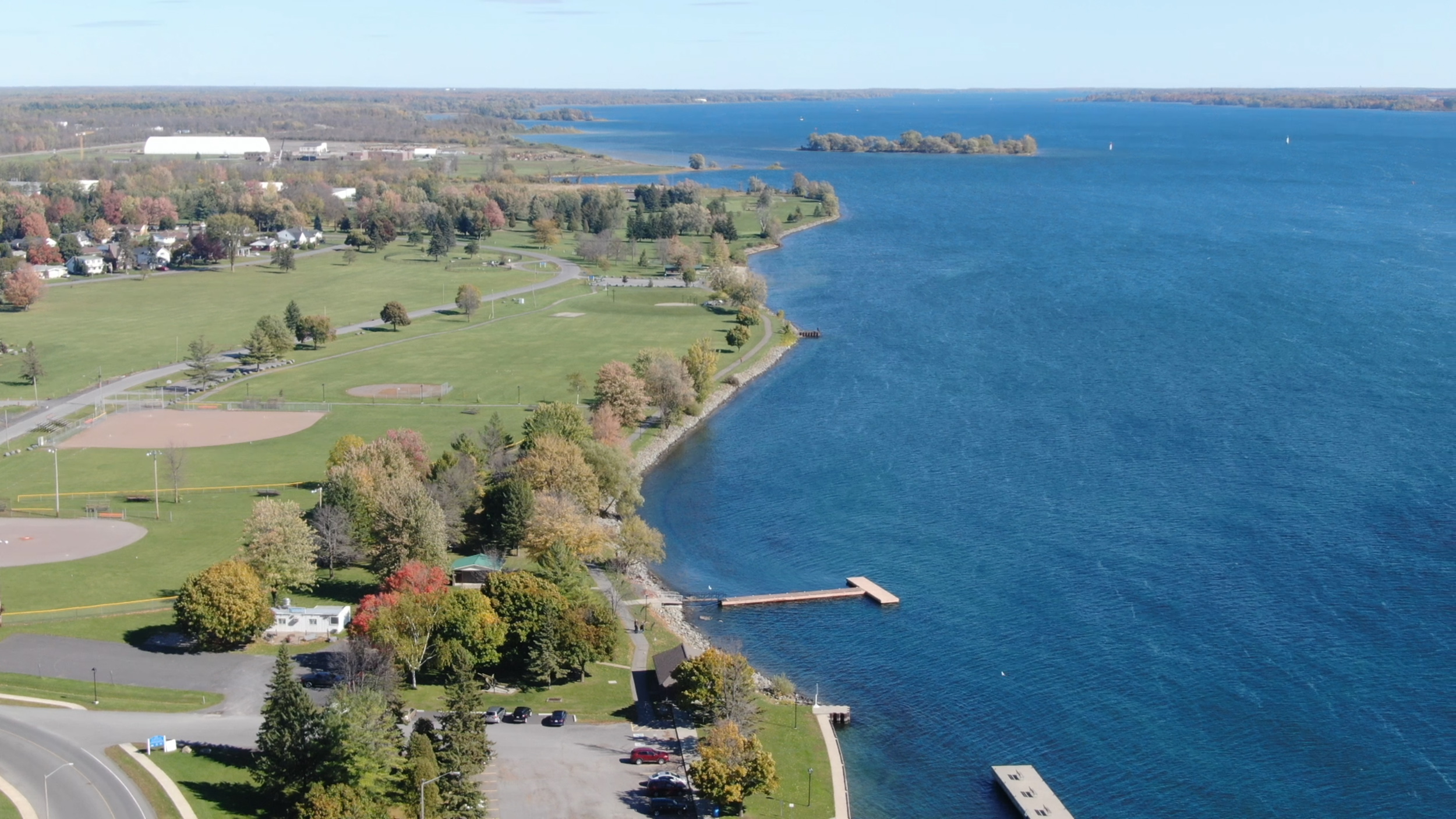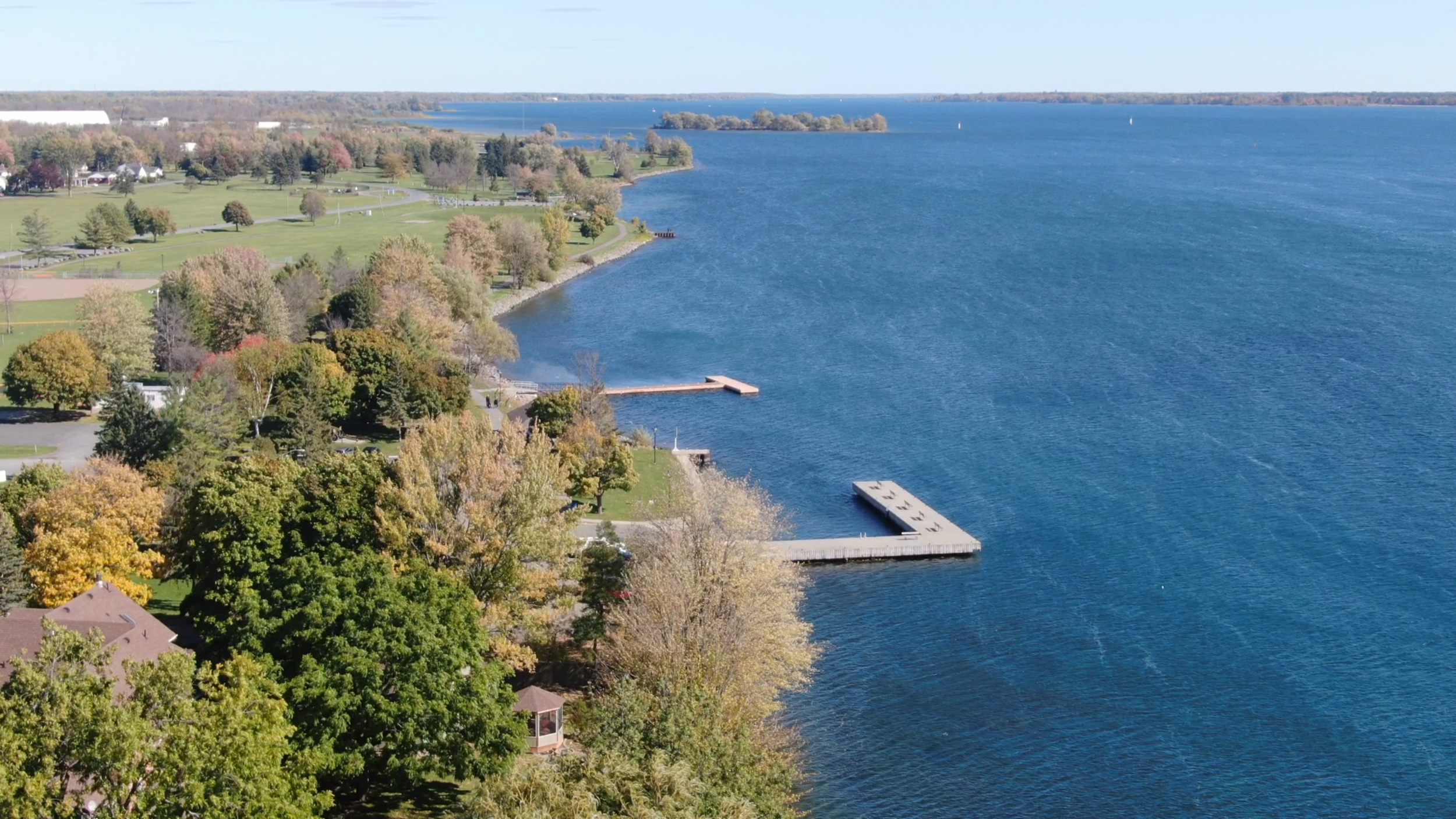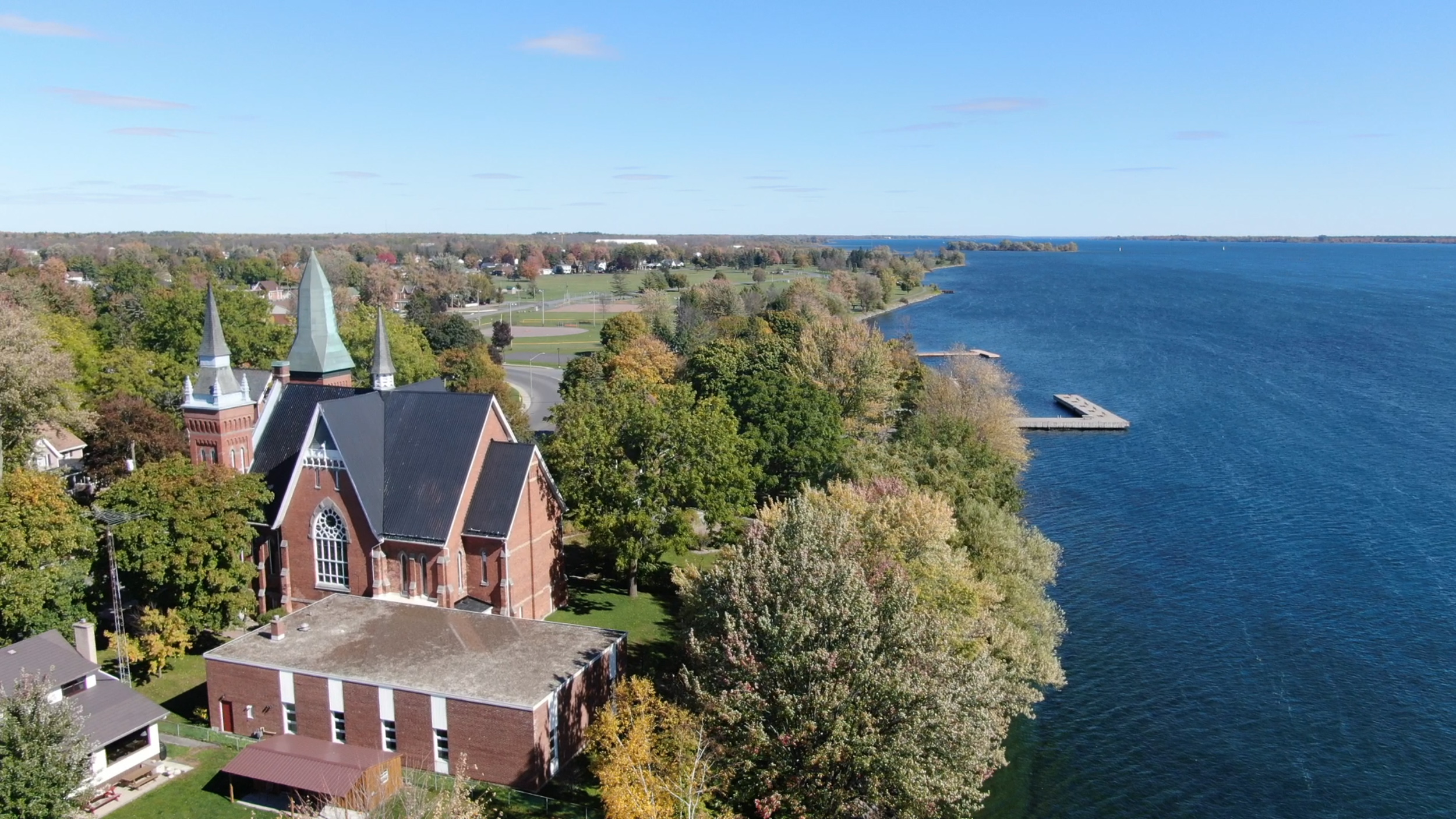 VECTIS EAGLE passes Morrisburg heading upriver on a bright early morning on 24 September, 2020
It really is a beautiful day! I had trouble choosing which pics to discard!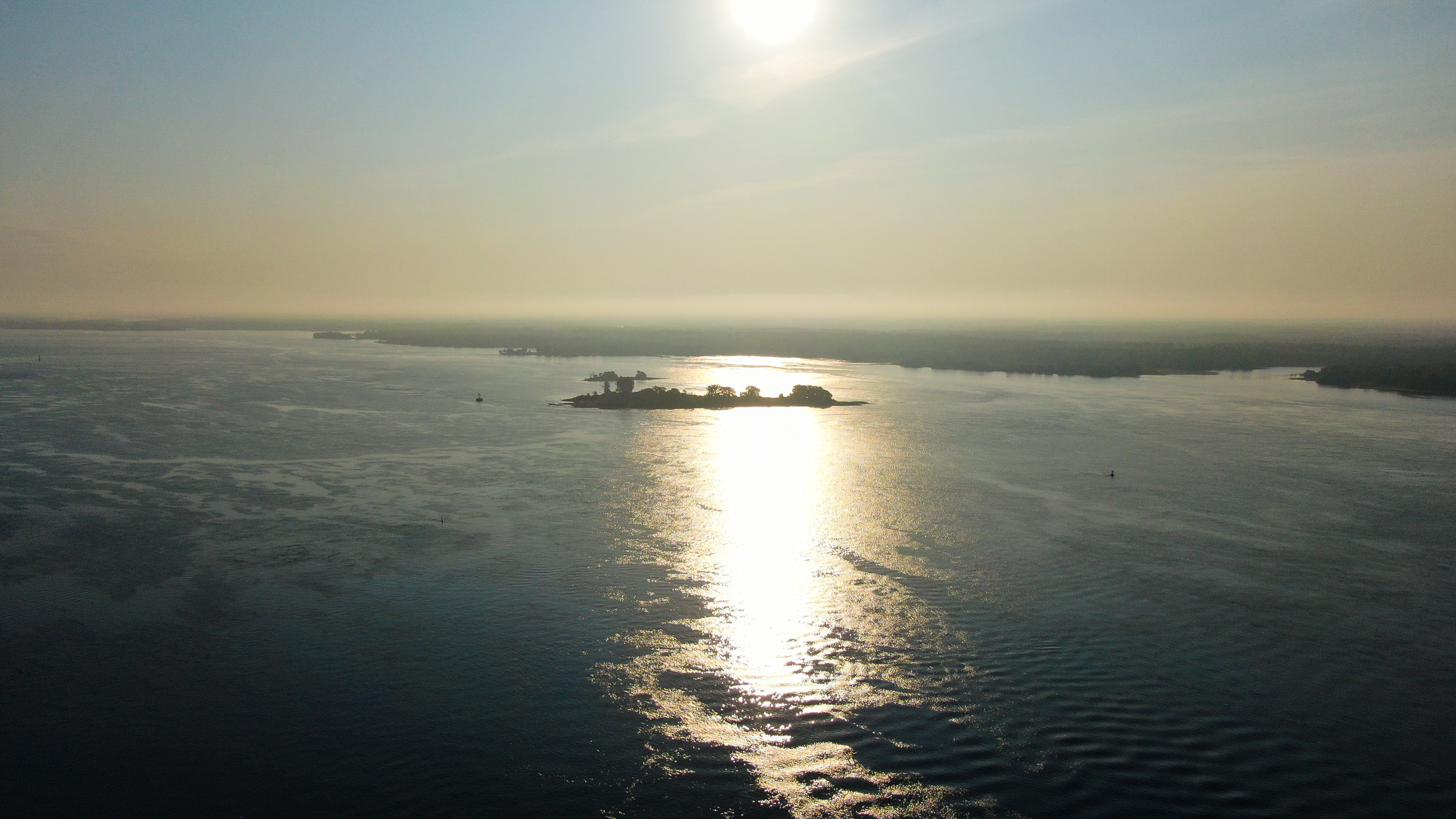 First Sight of the Vectis Eagle in the east - beyond the Morrisburg Waterfront Park.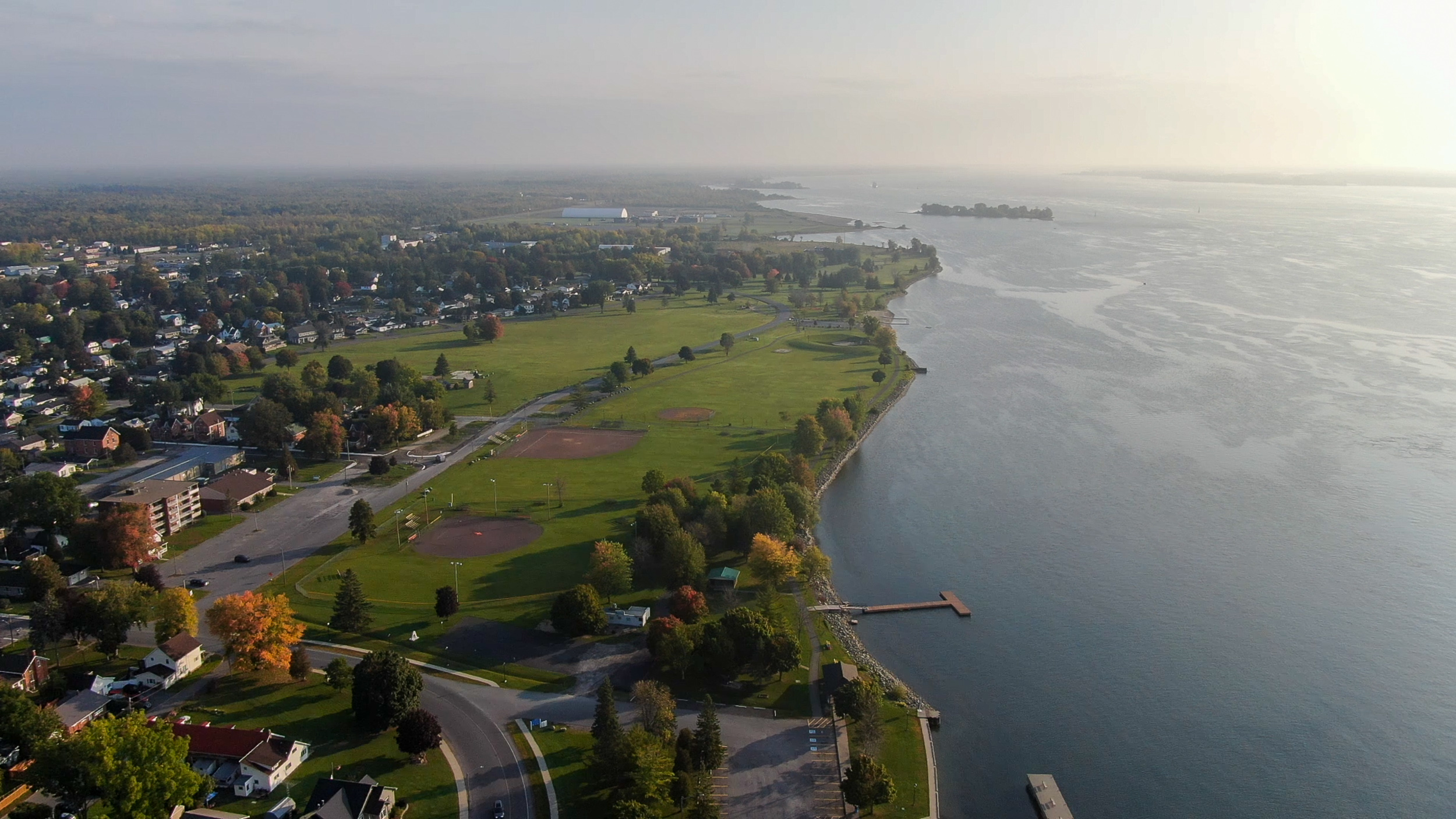 10 more pics to give a complete 360 degree view. We are very fortunate to live in such a beautiful place!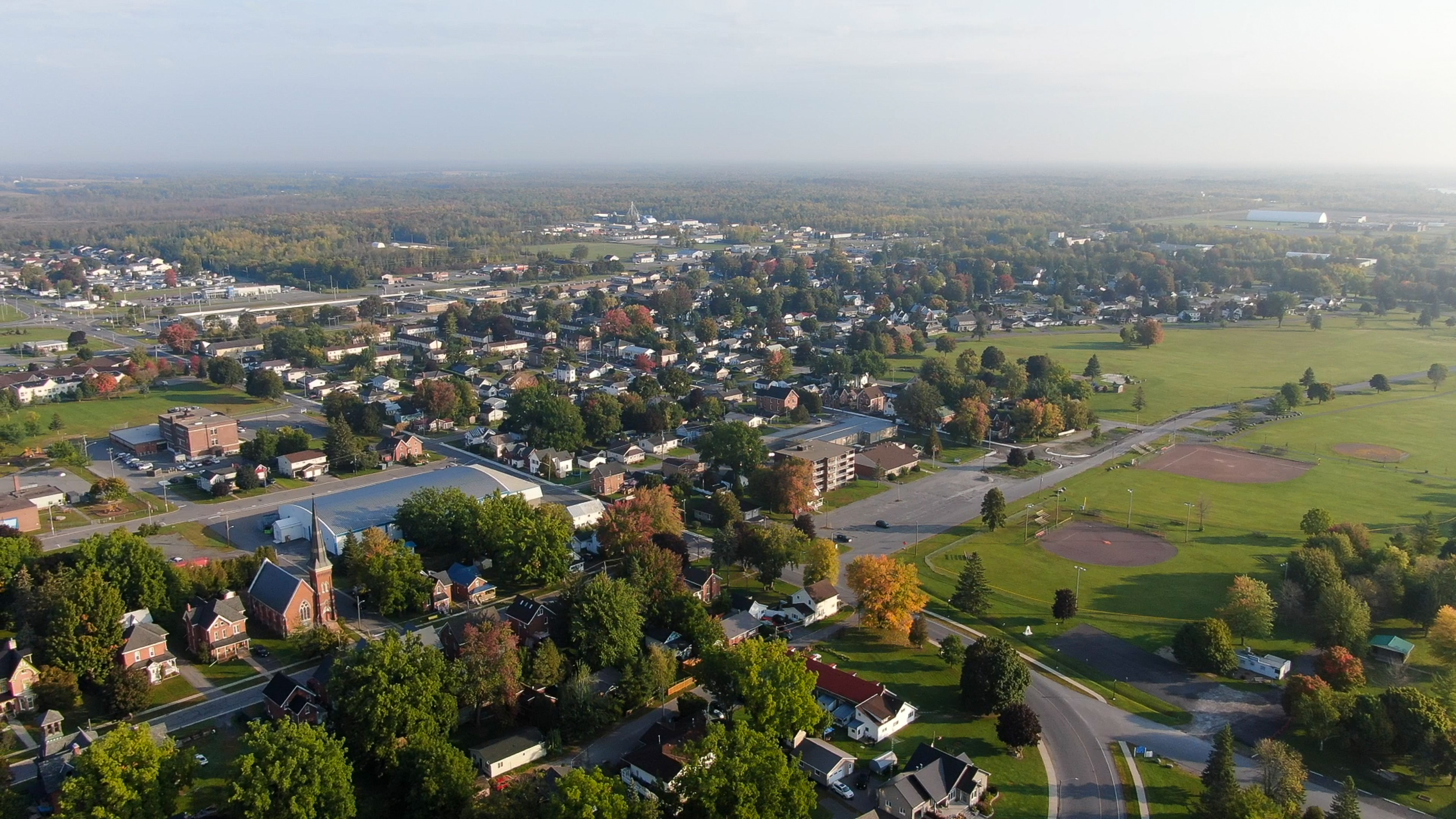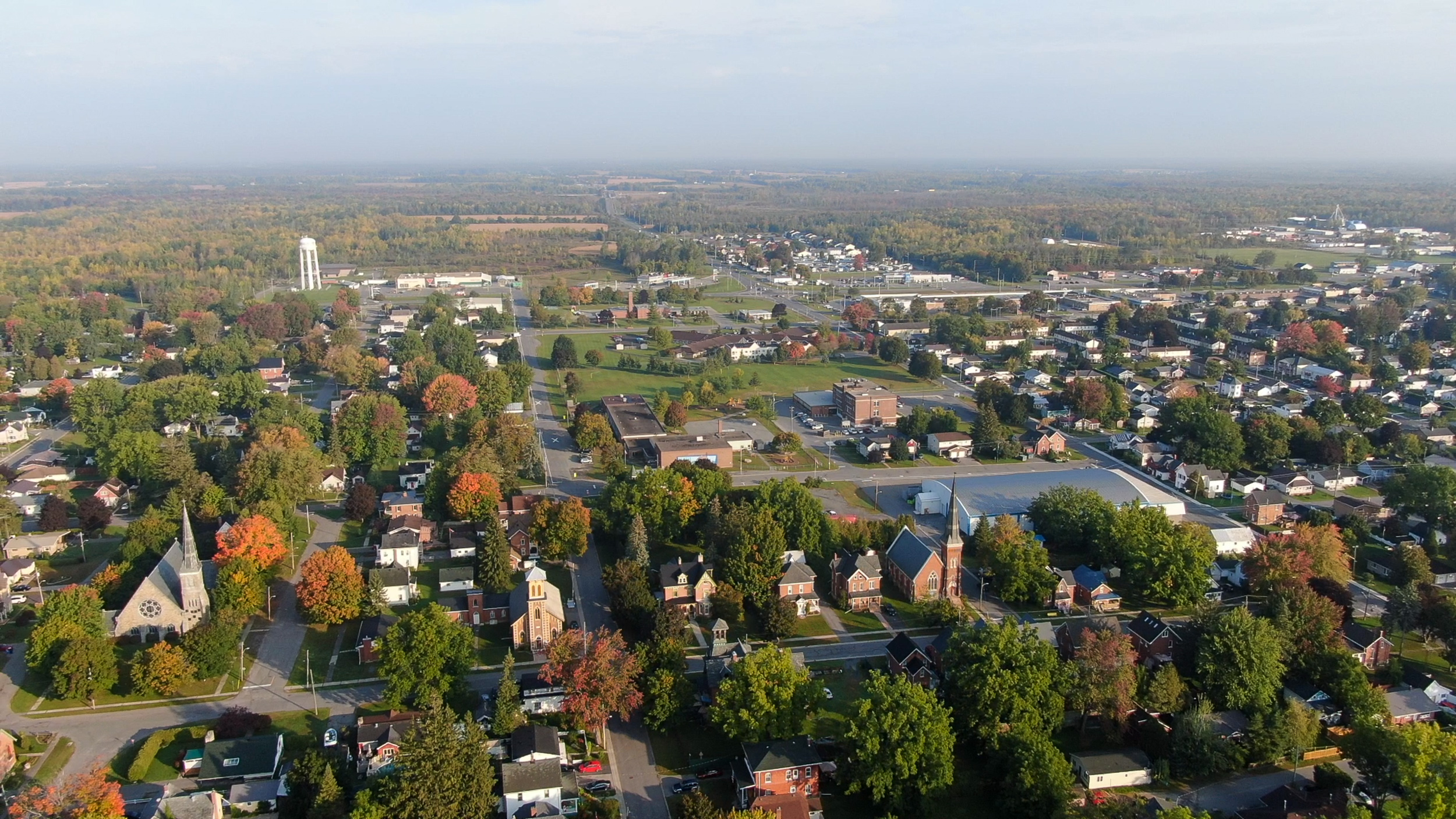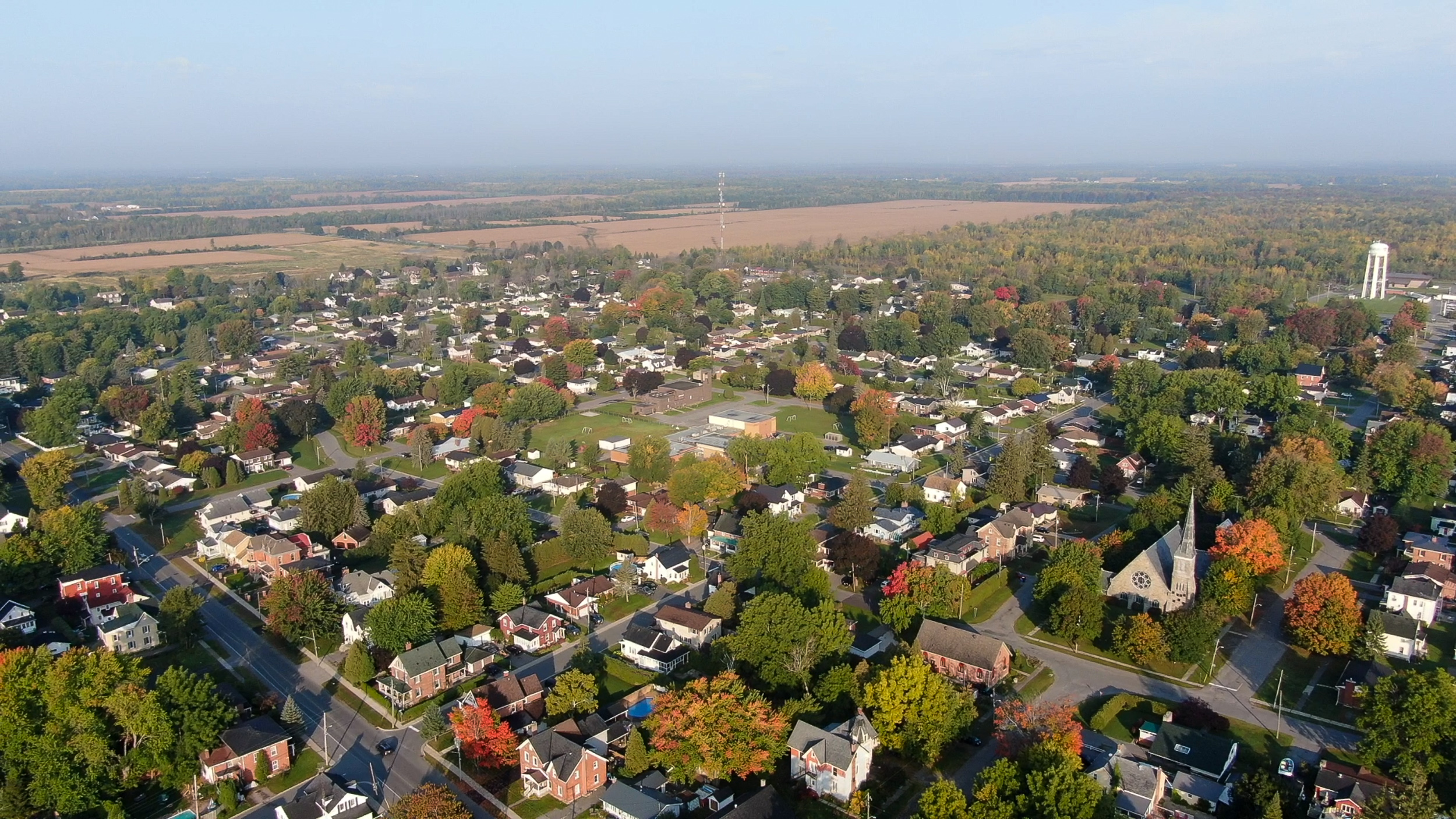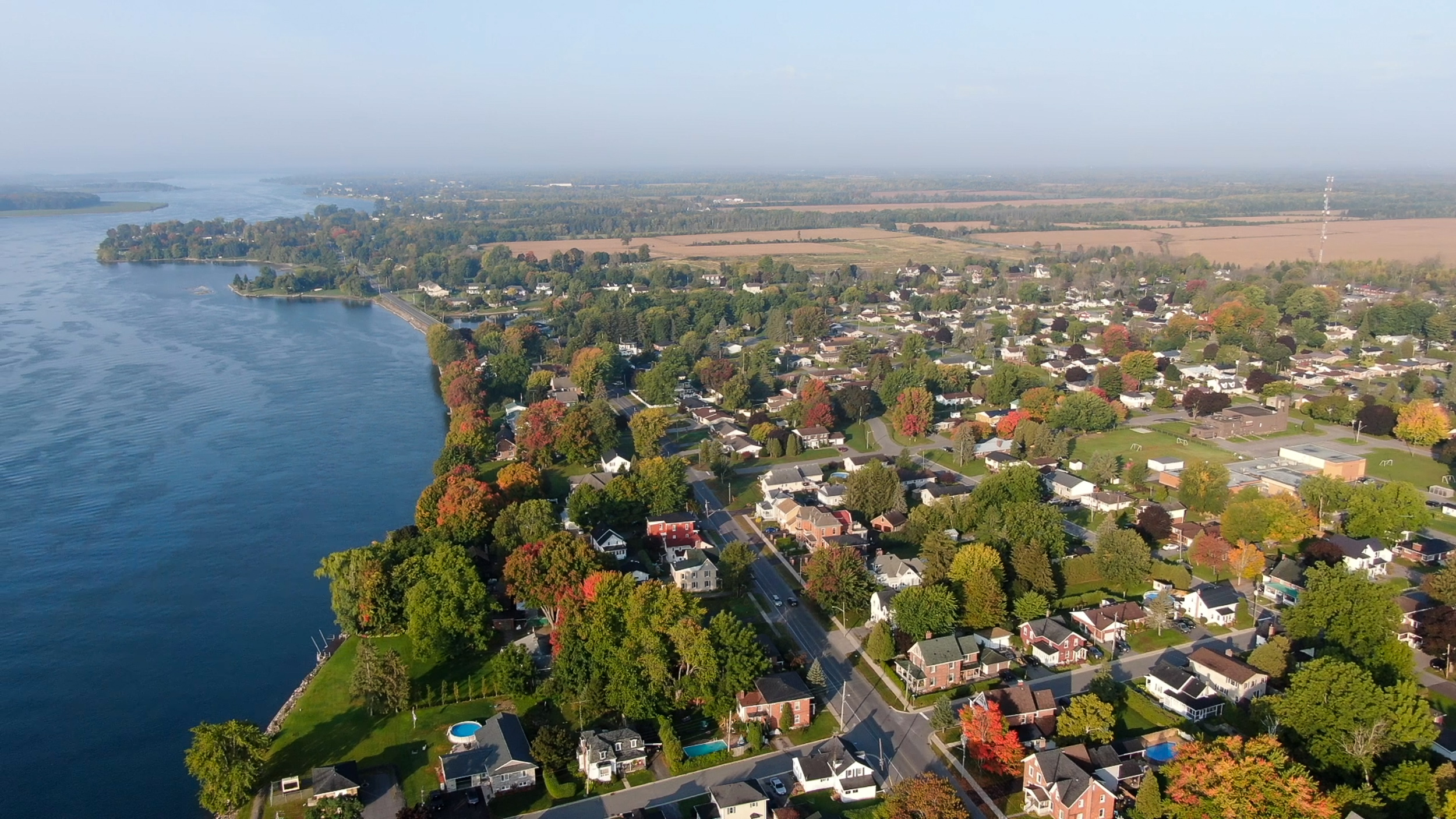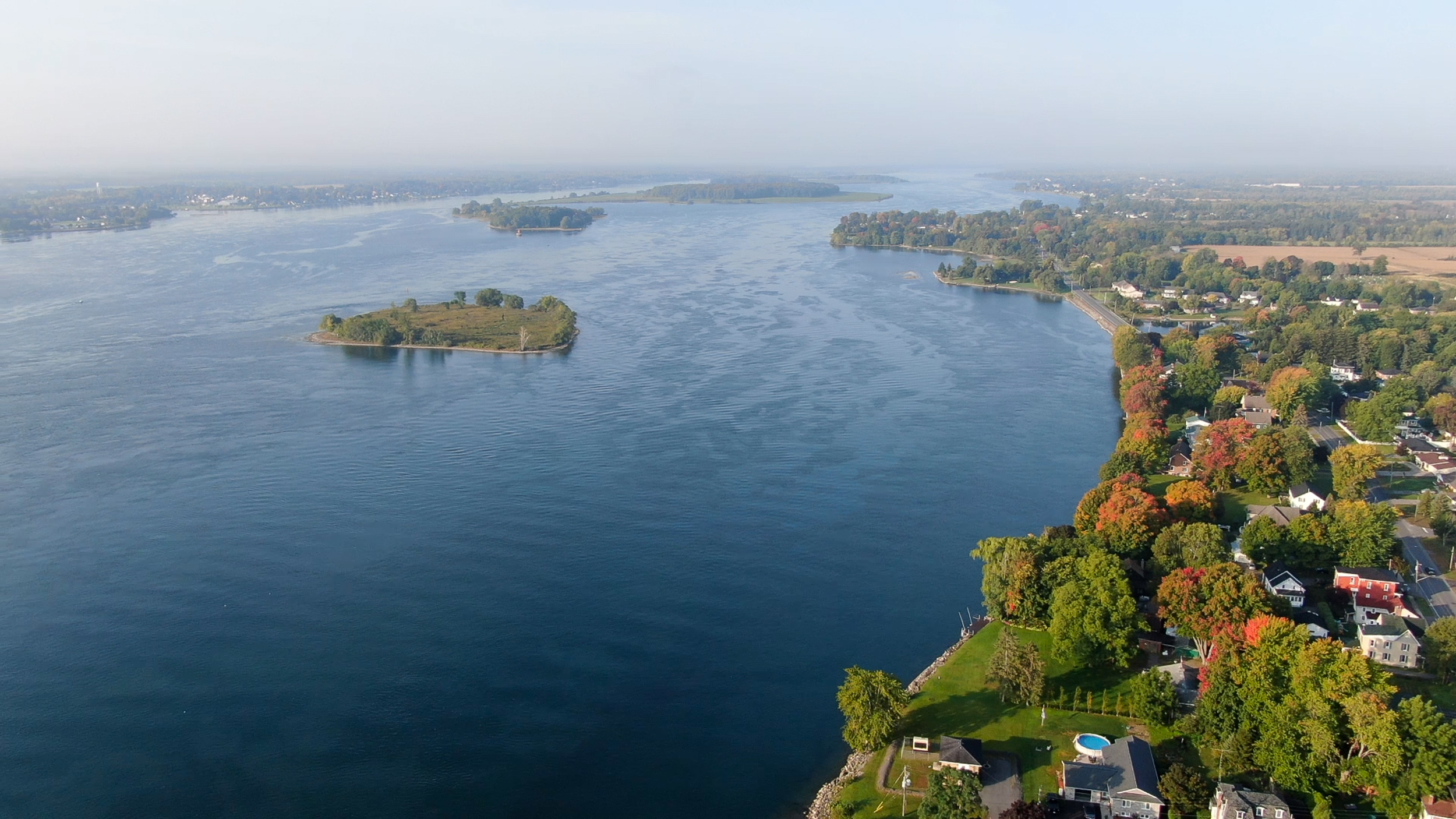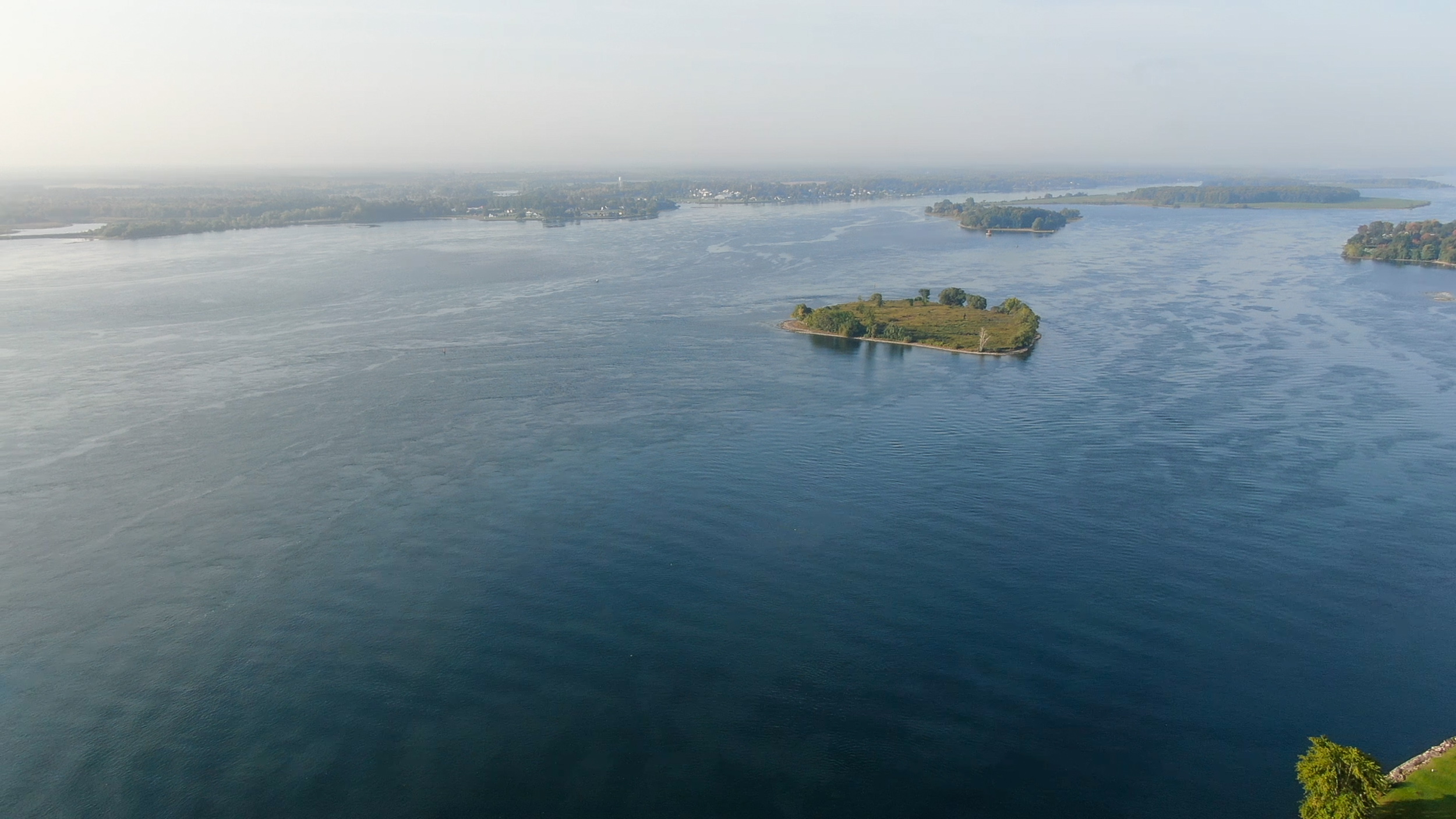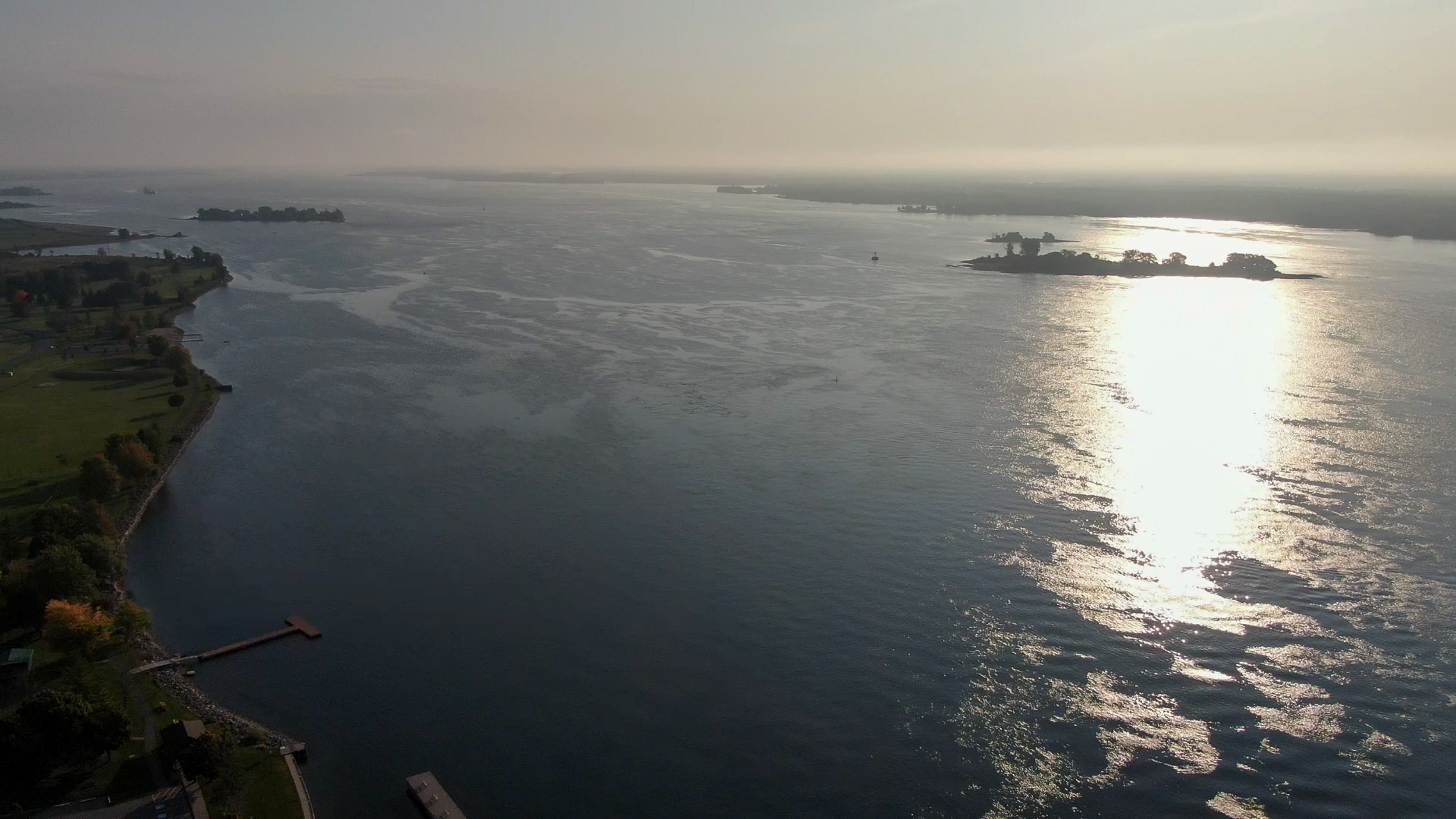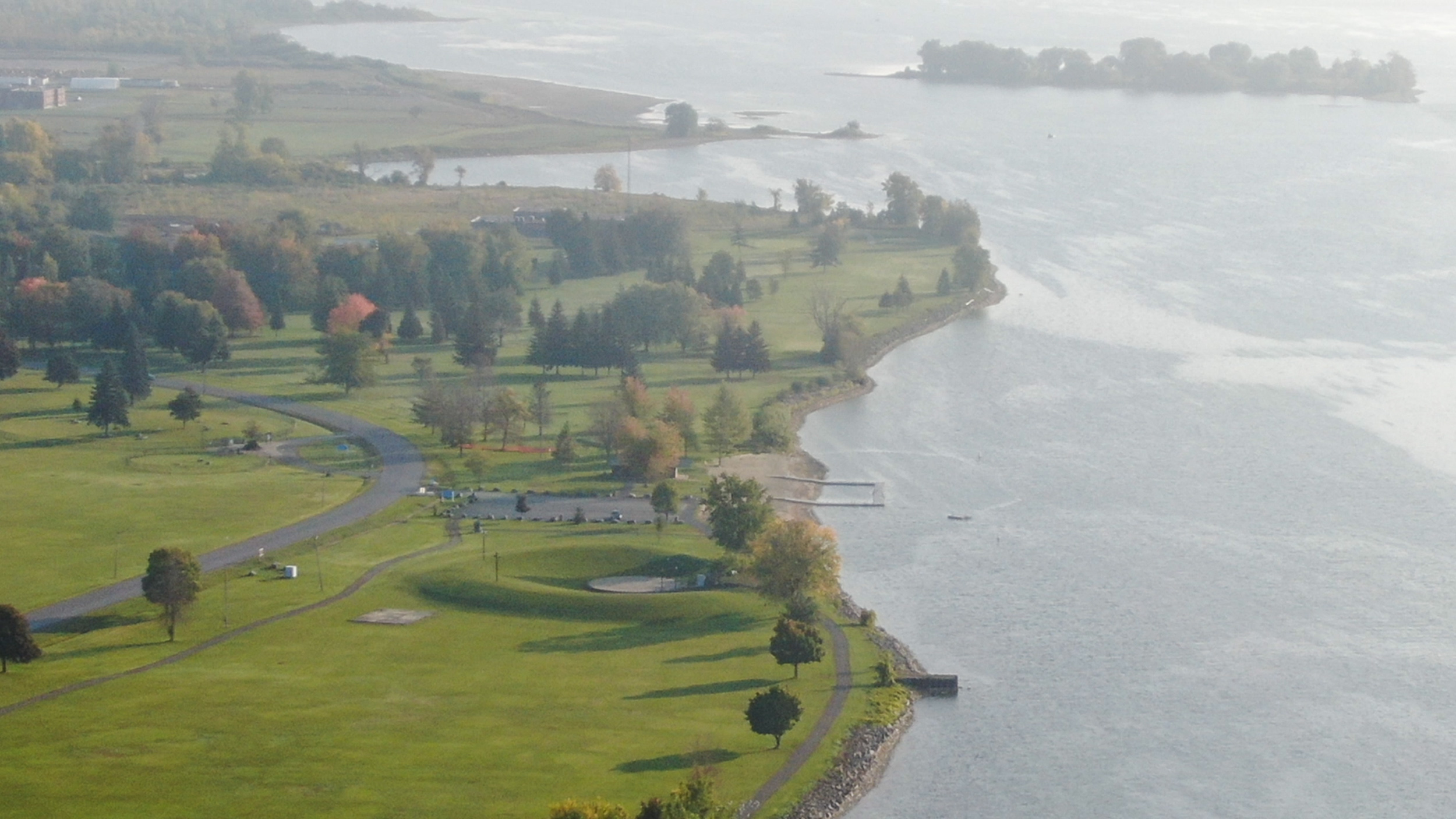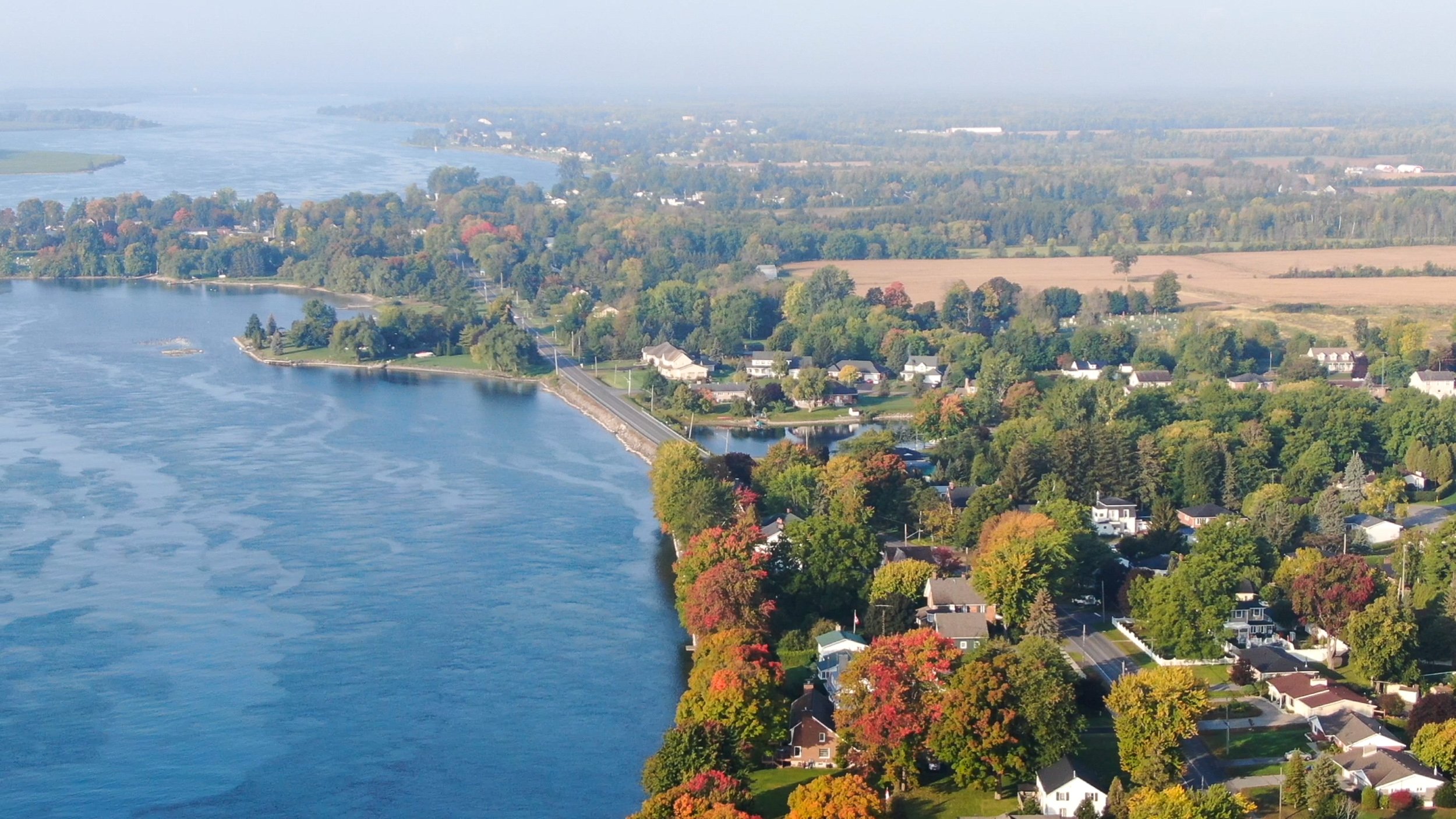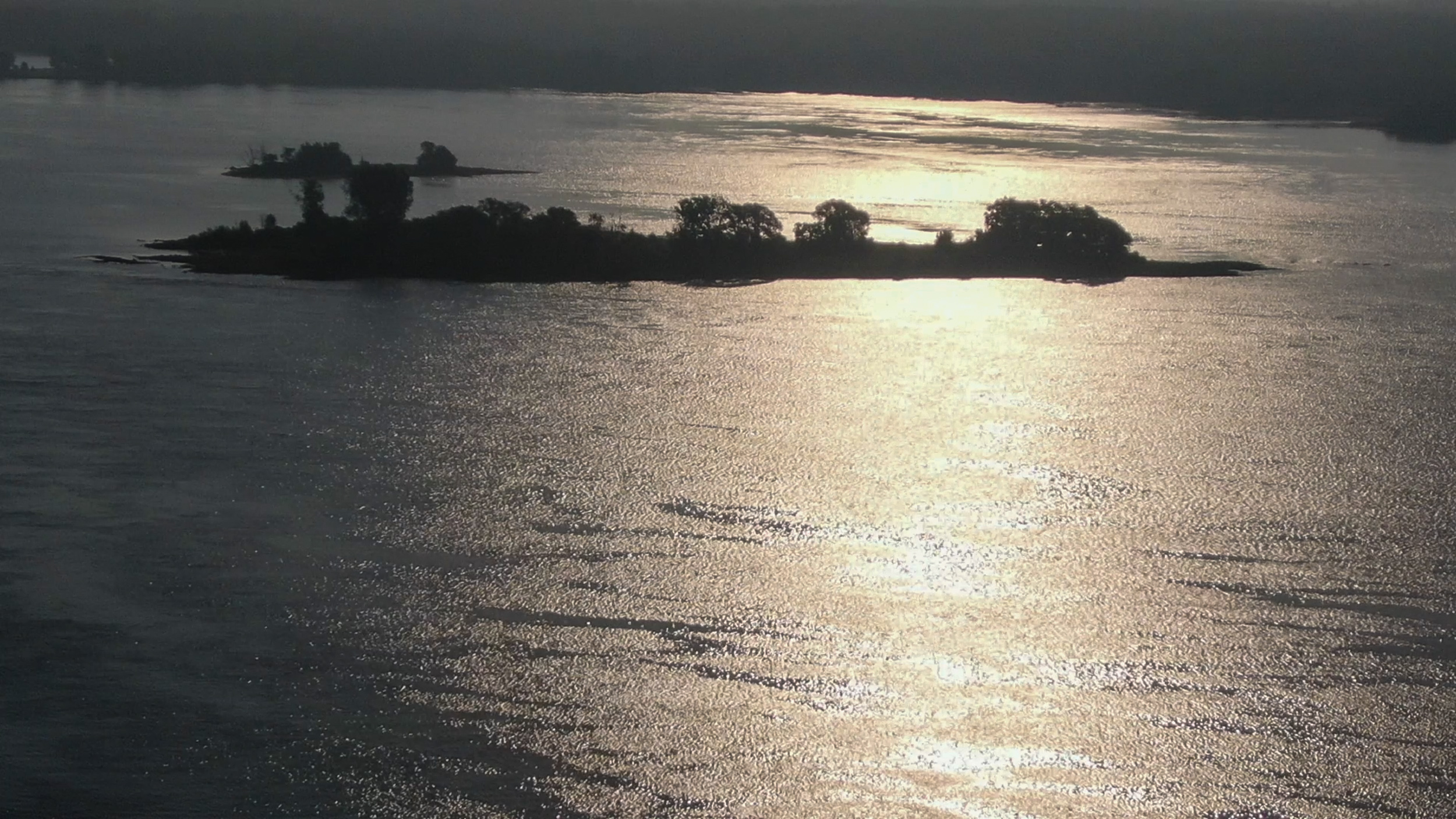 Vectis Eagle now getting closer - about to pass the Morrisburg Golf Club.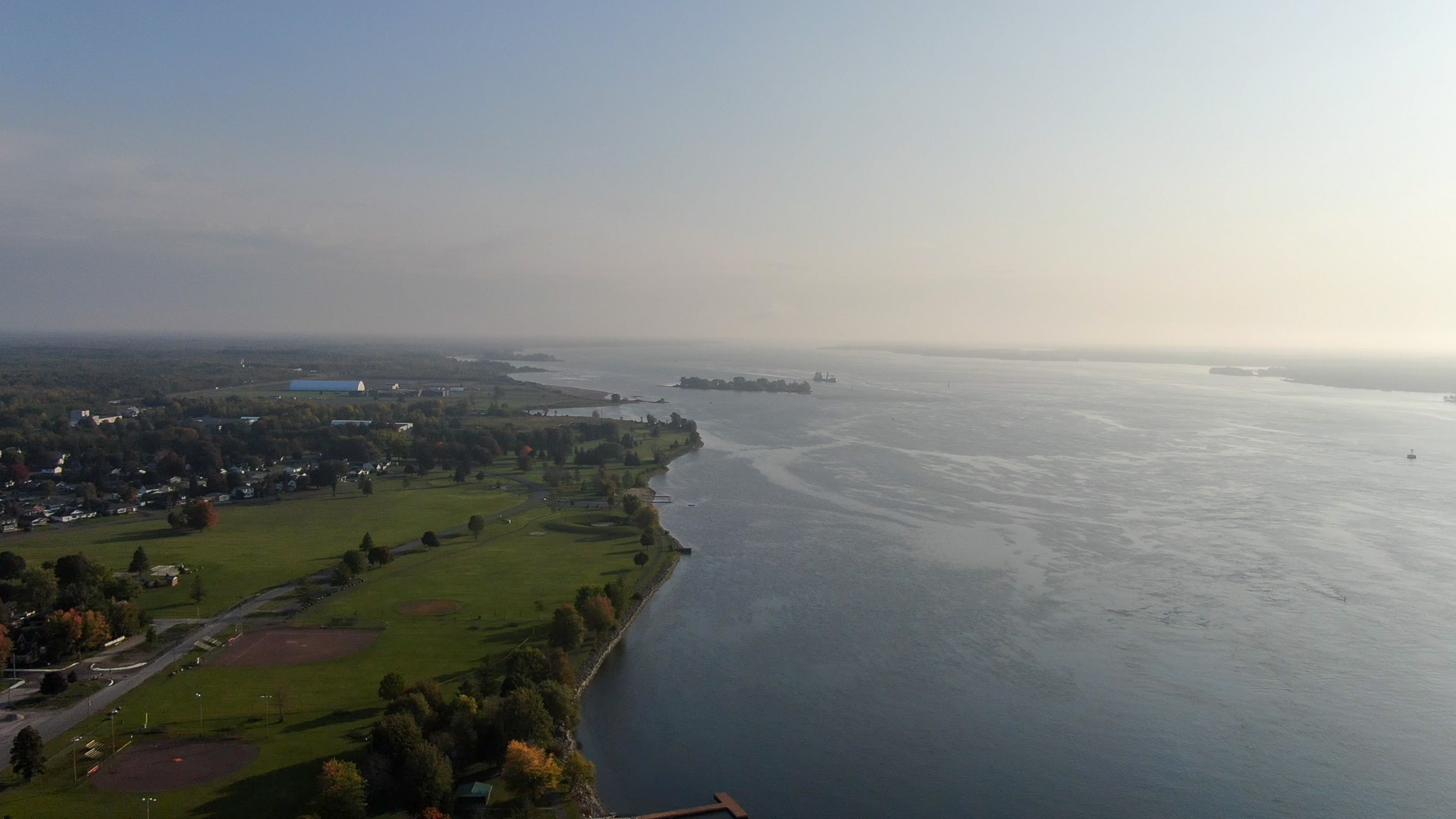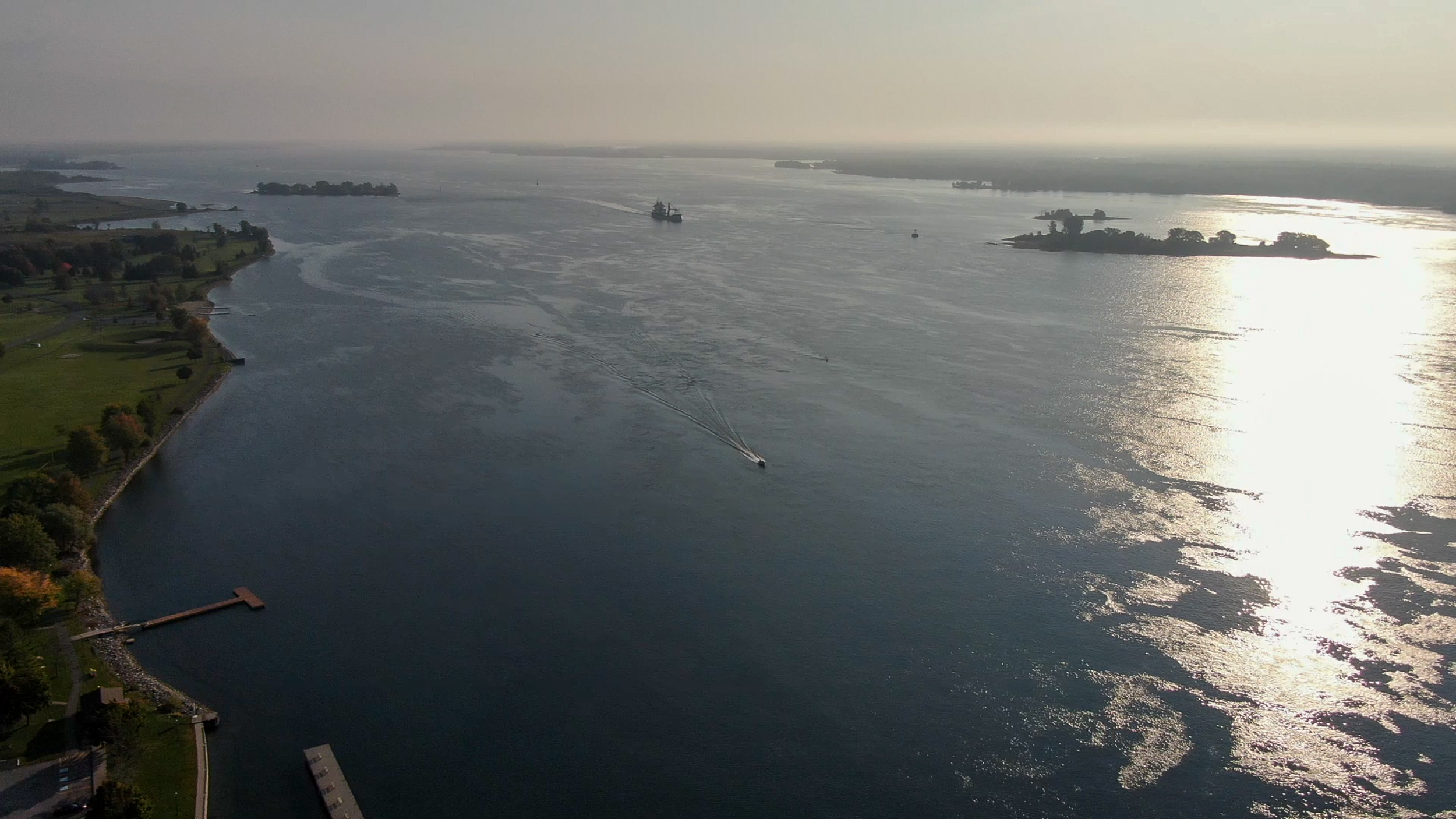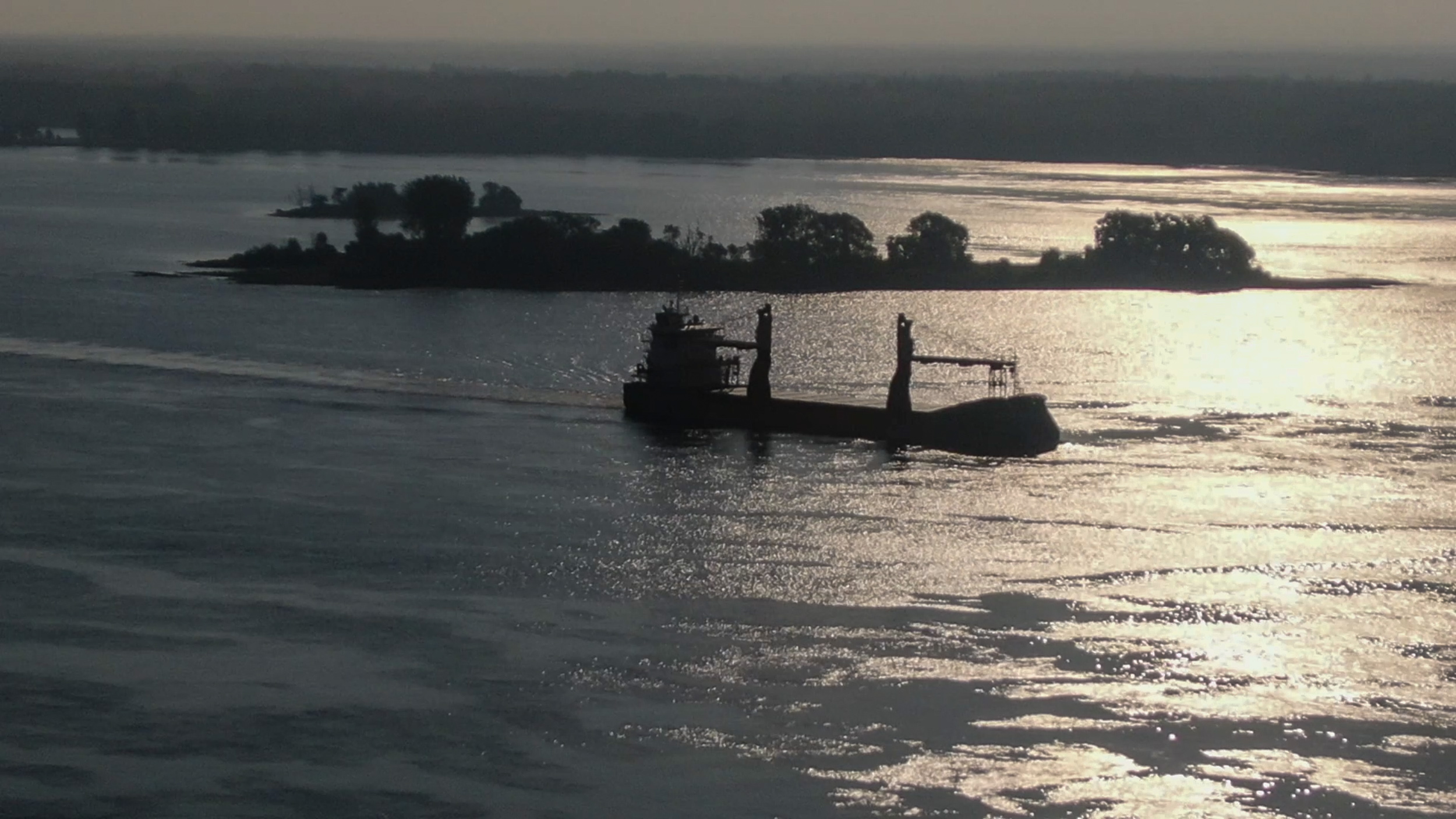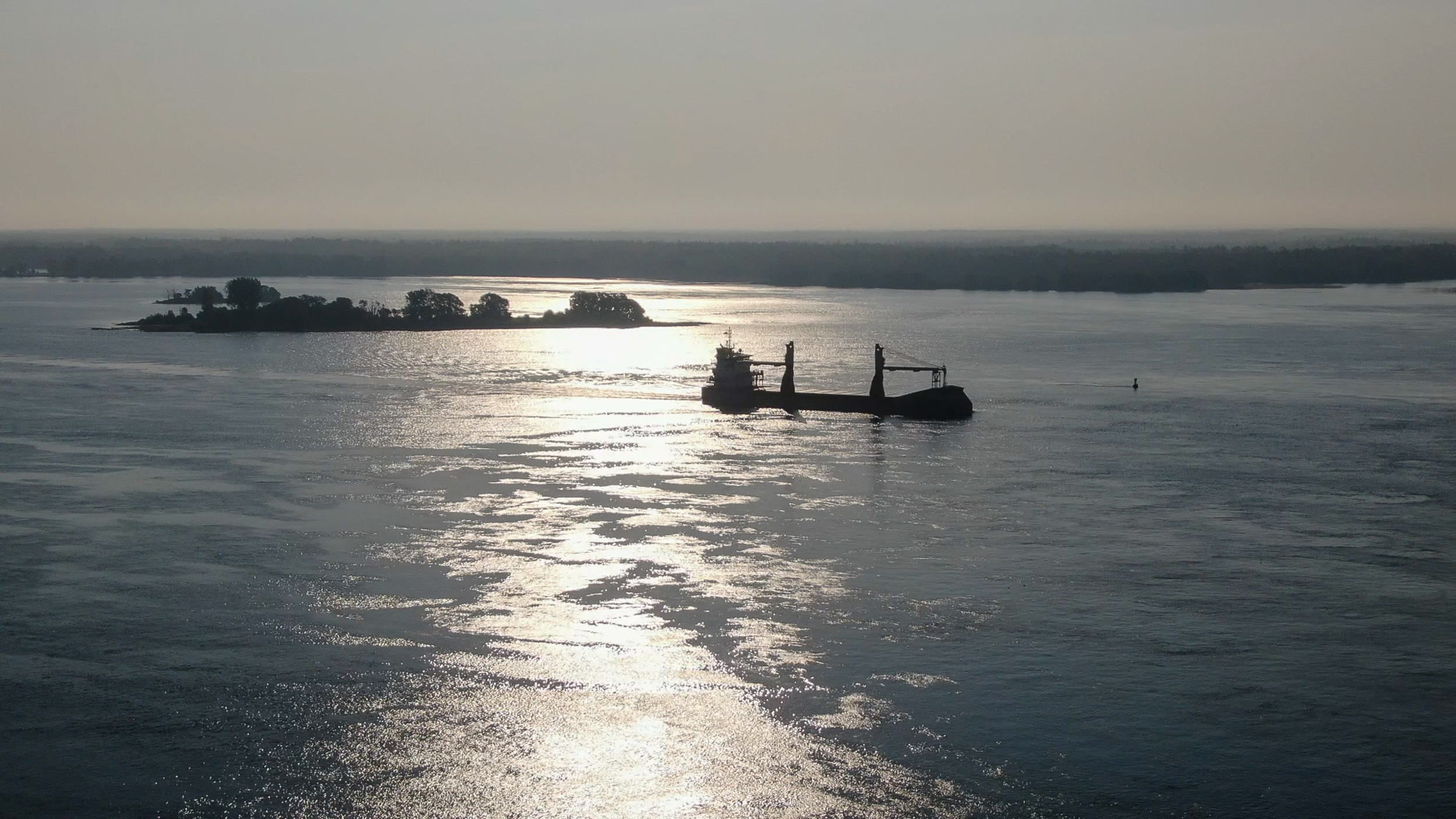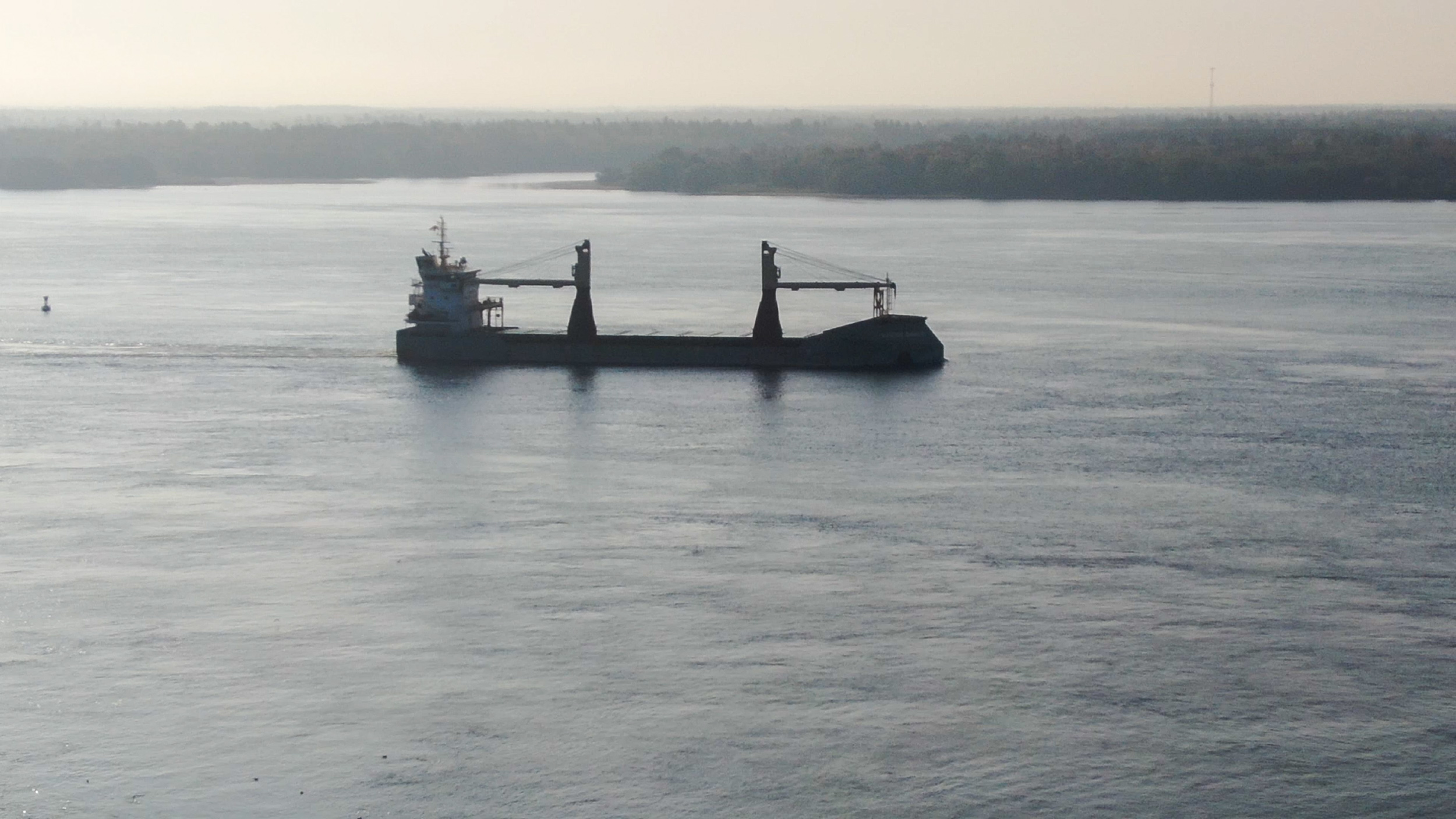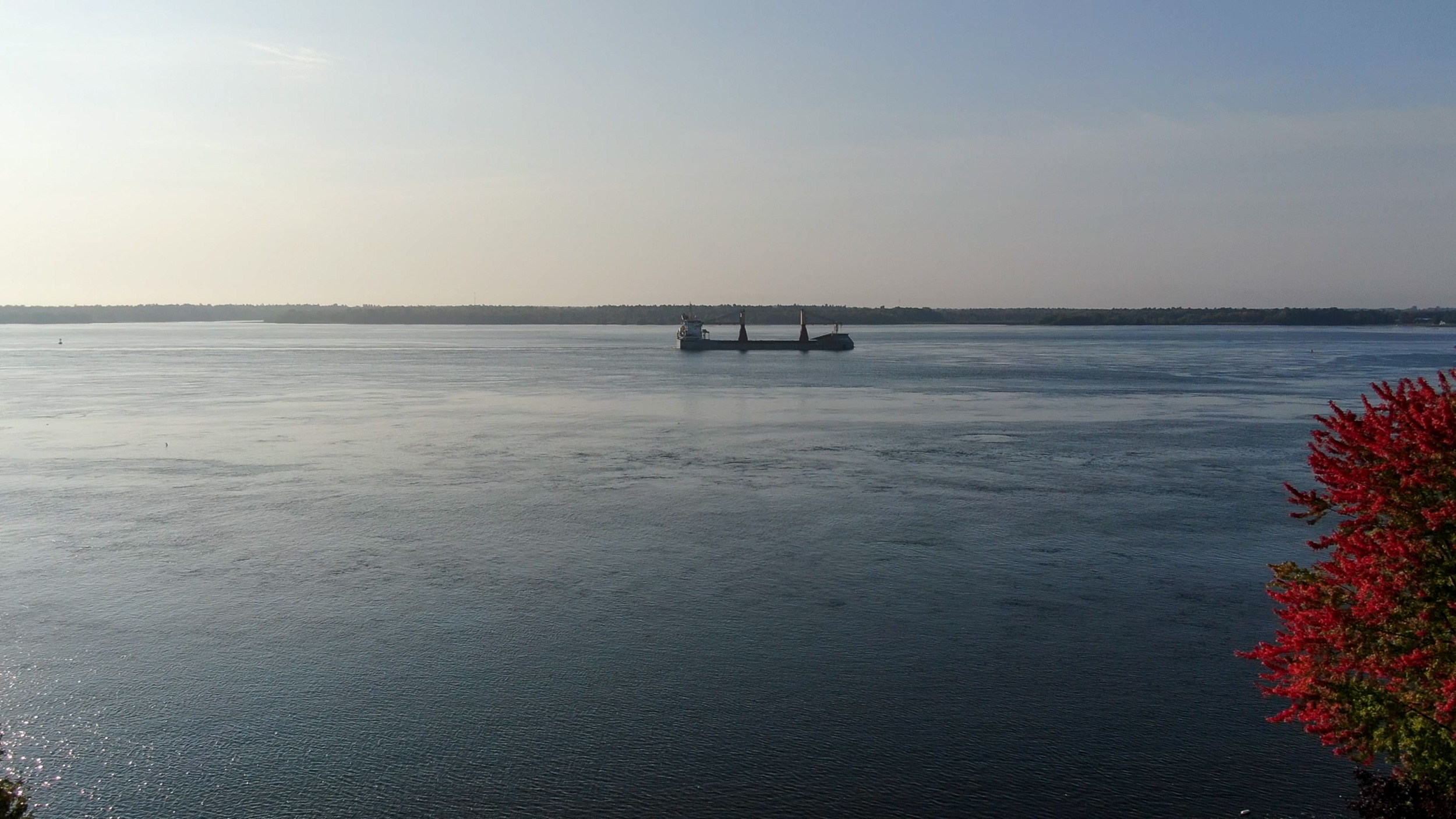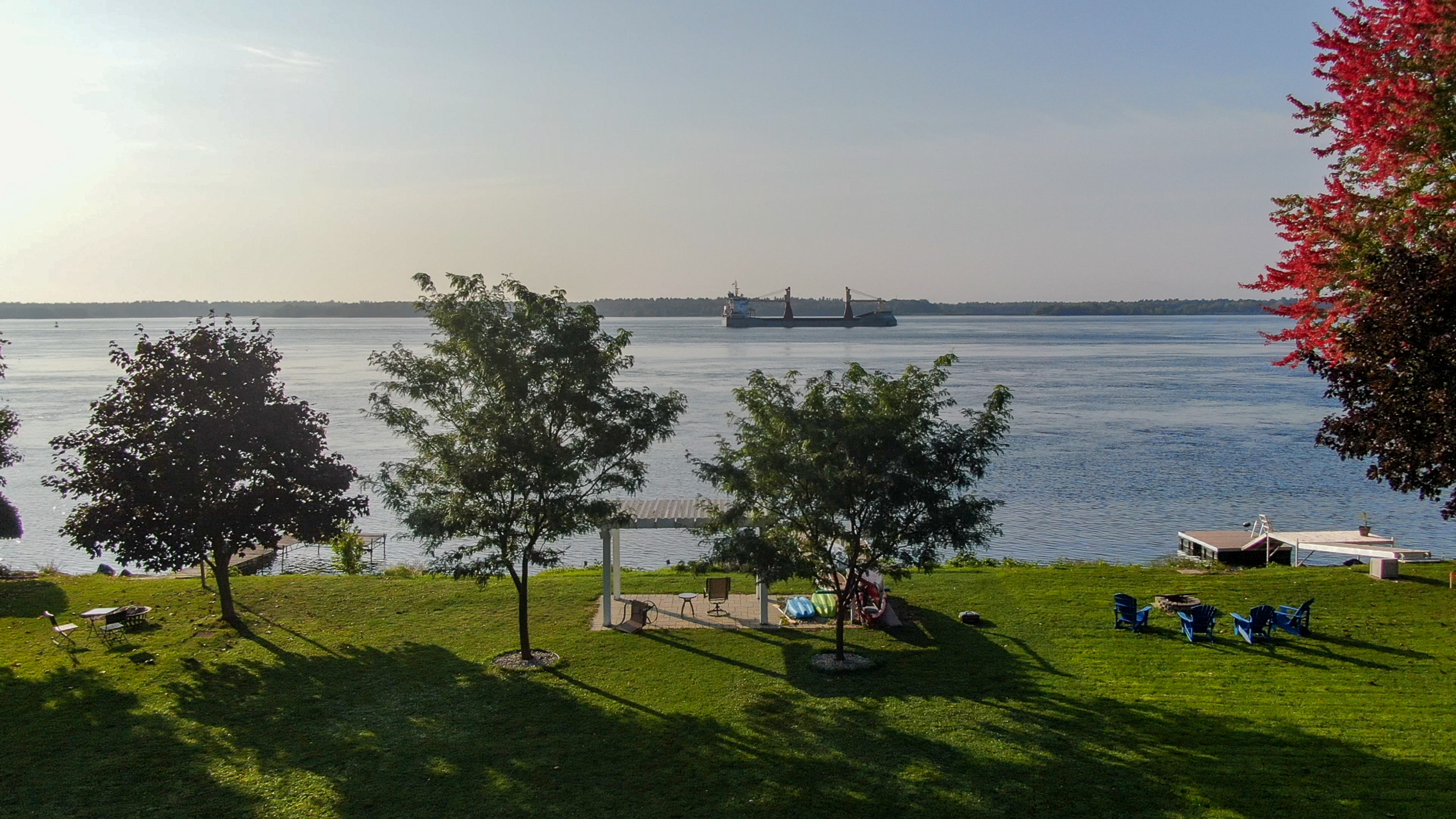 Passing Canada Island and Waddington on the US side - approaching Mariatown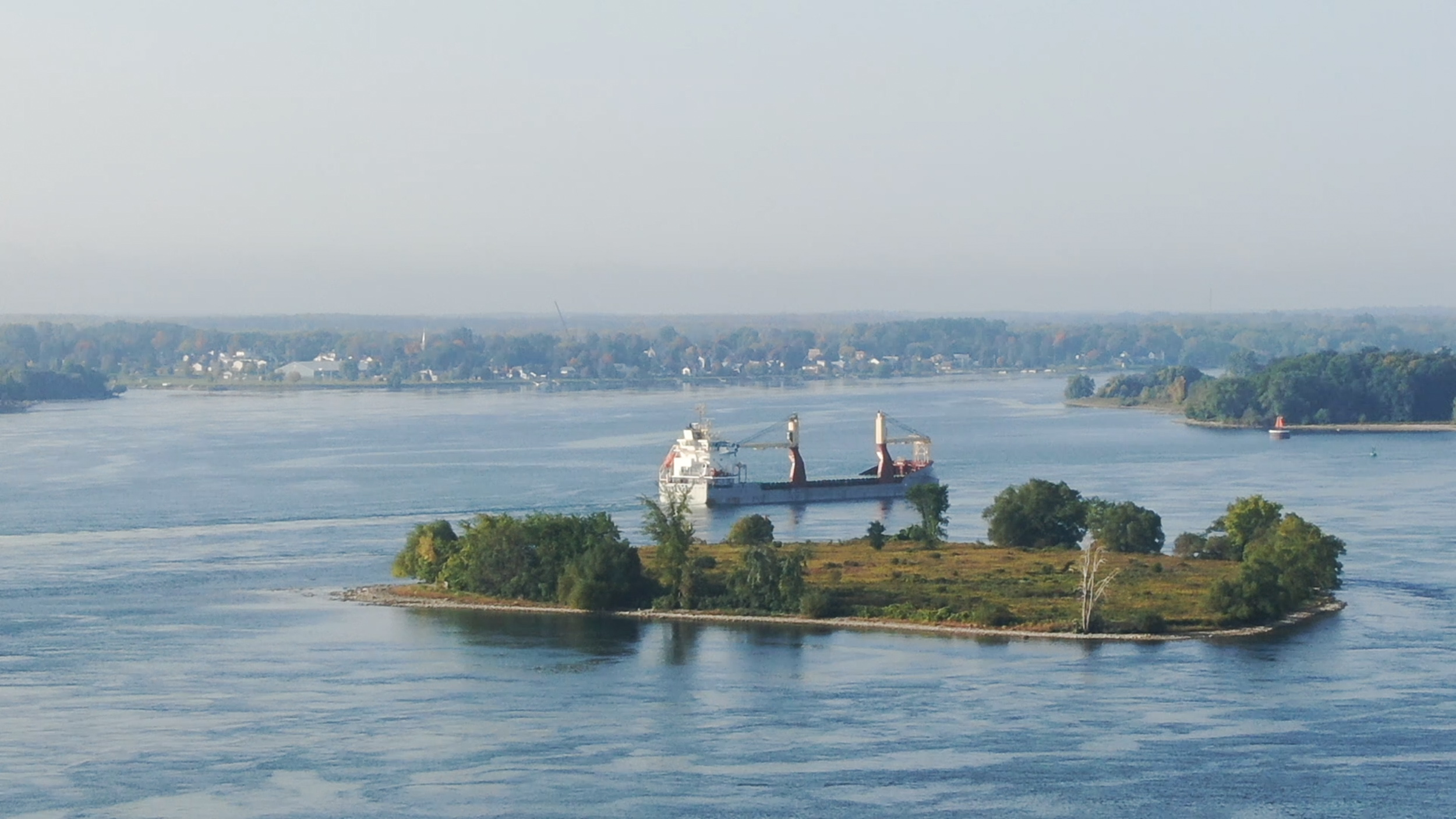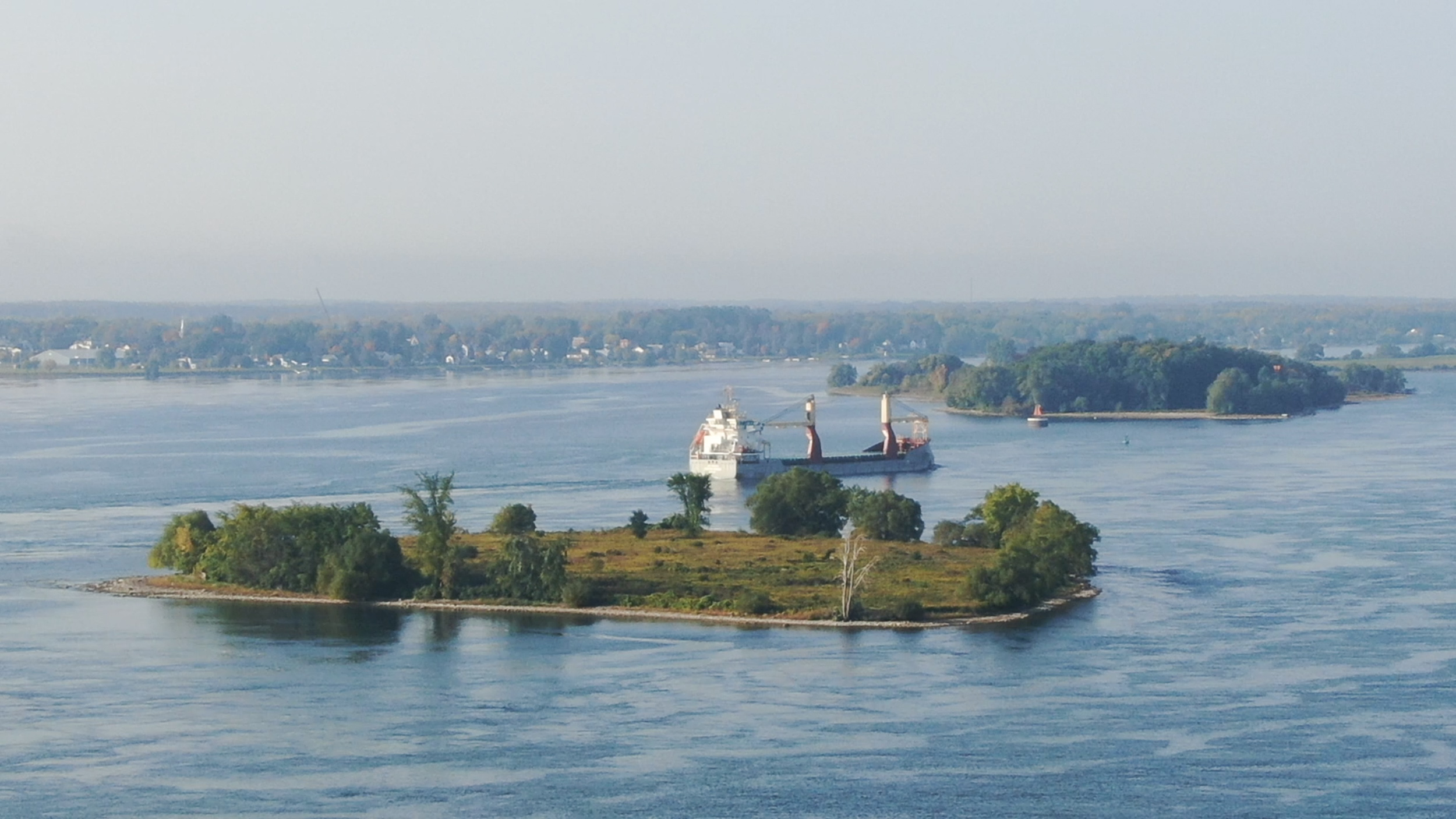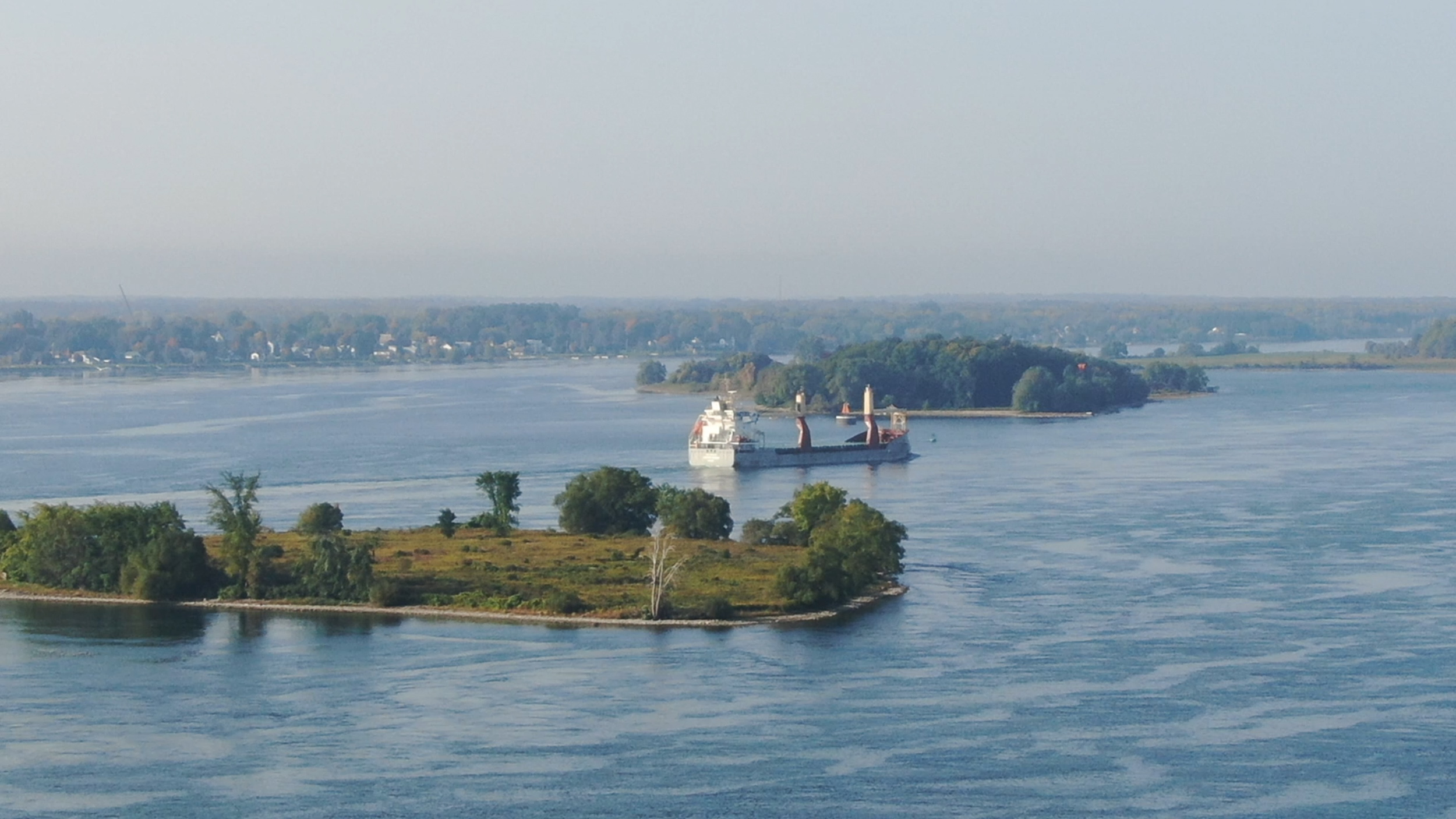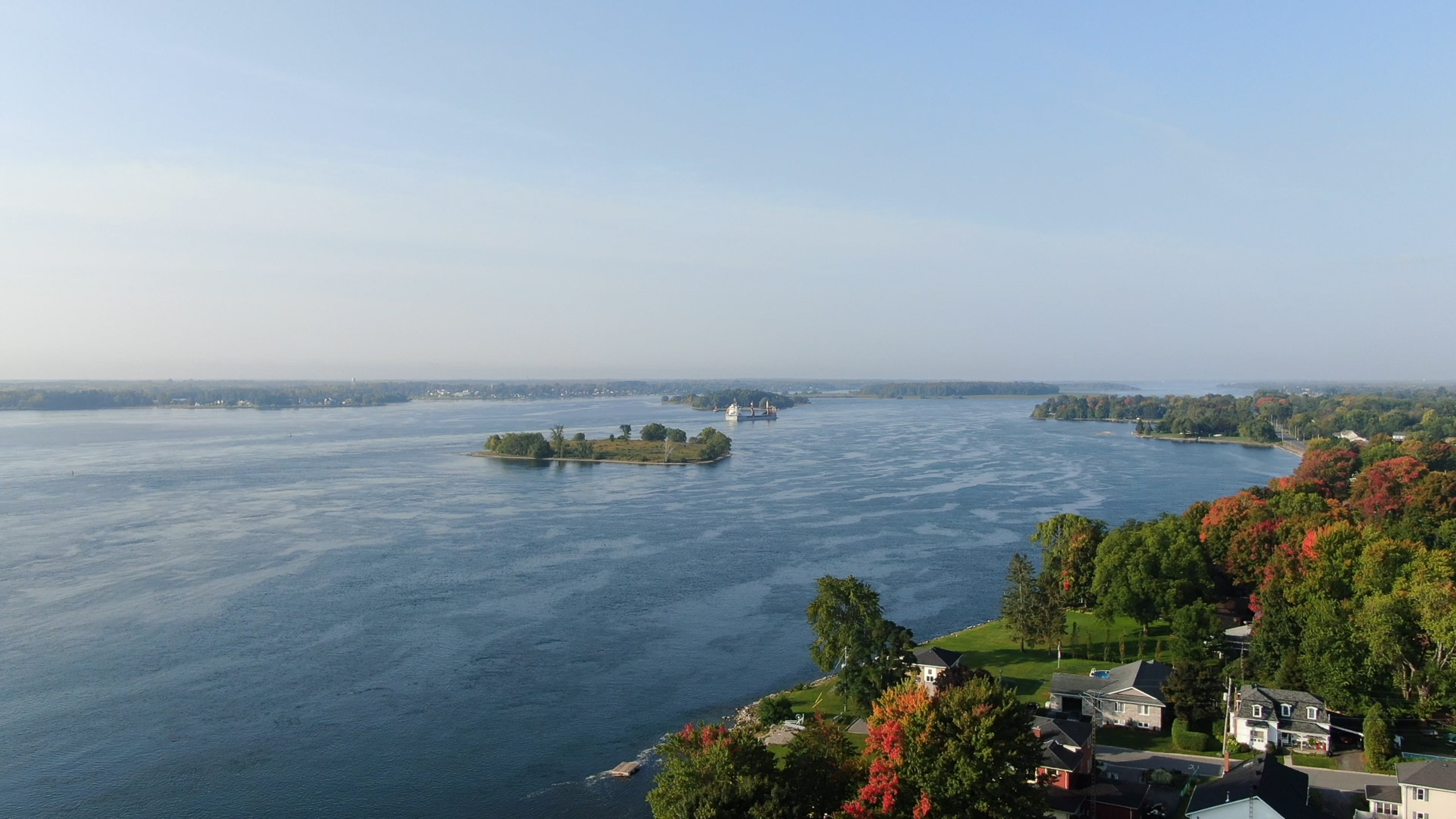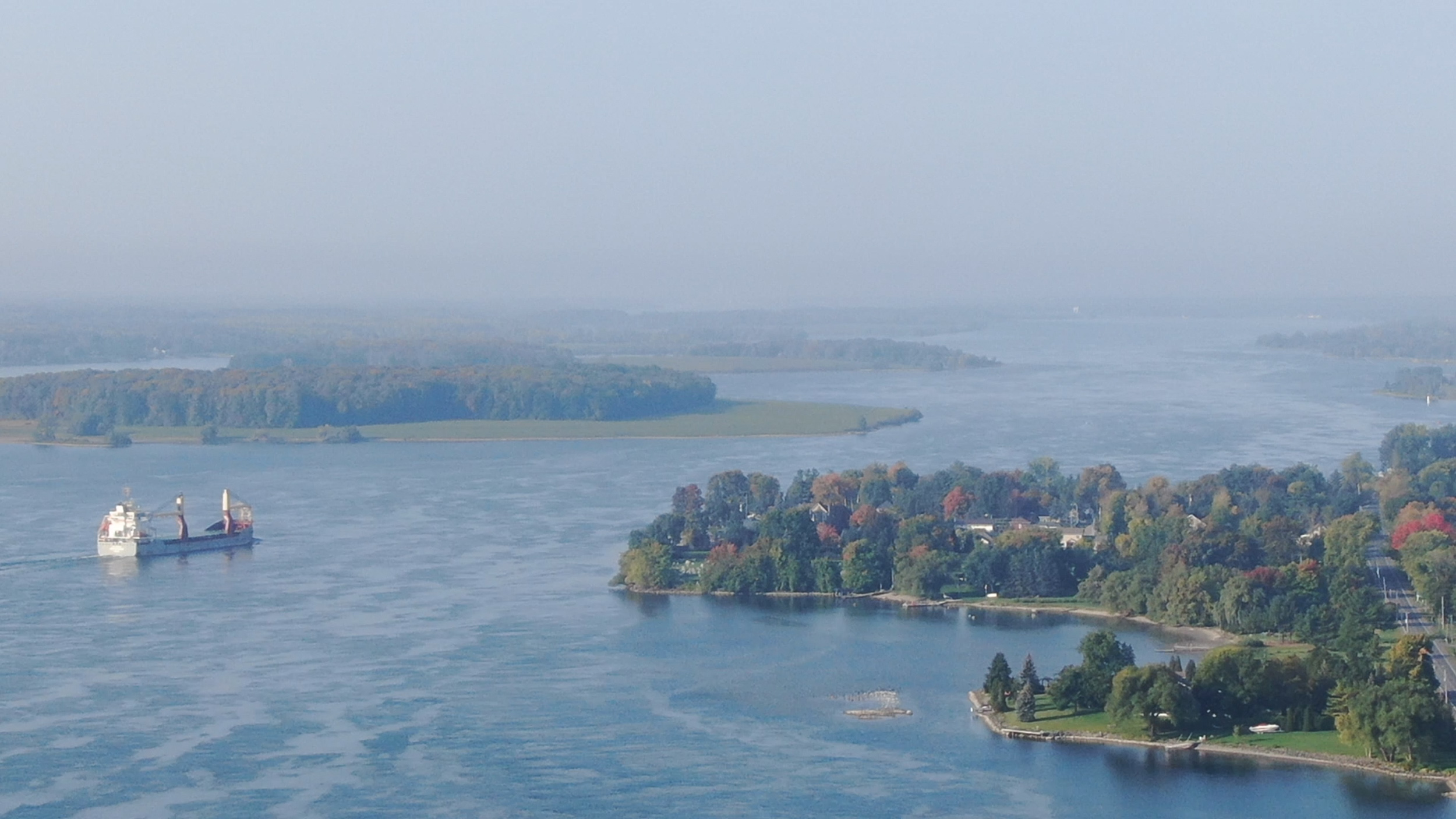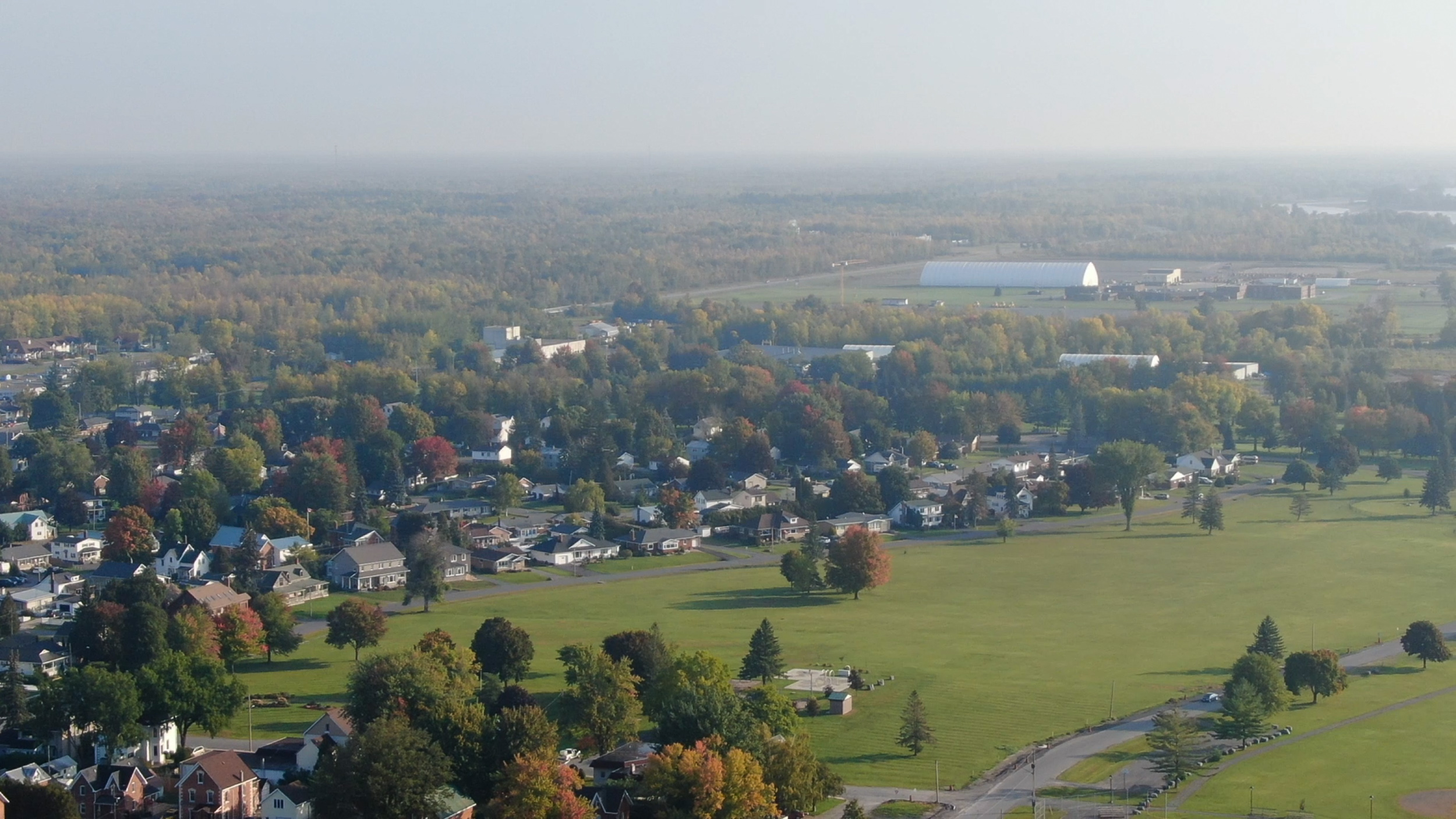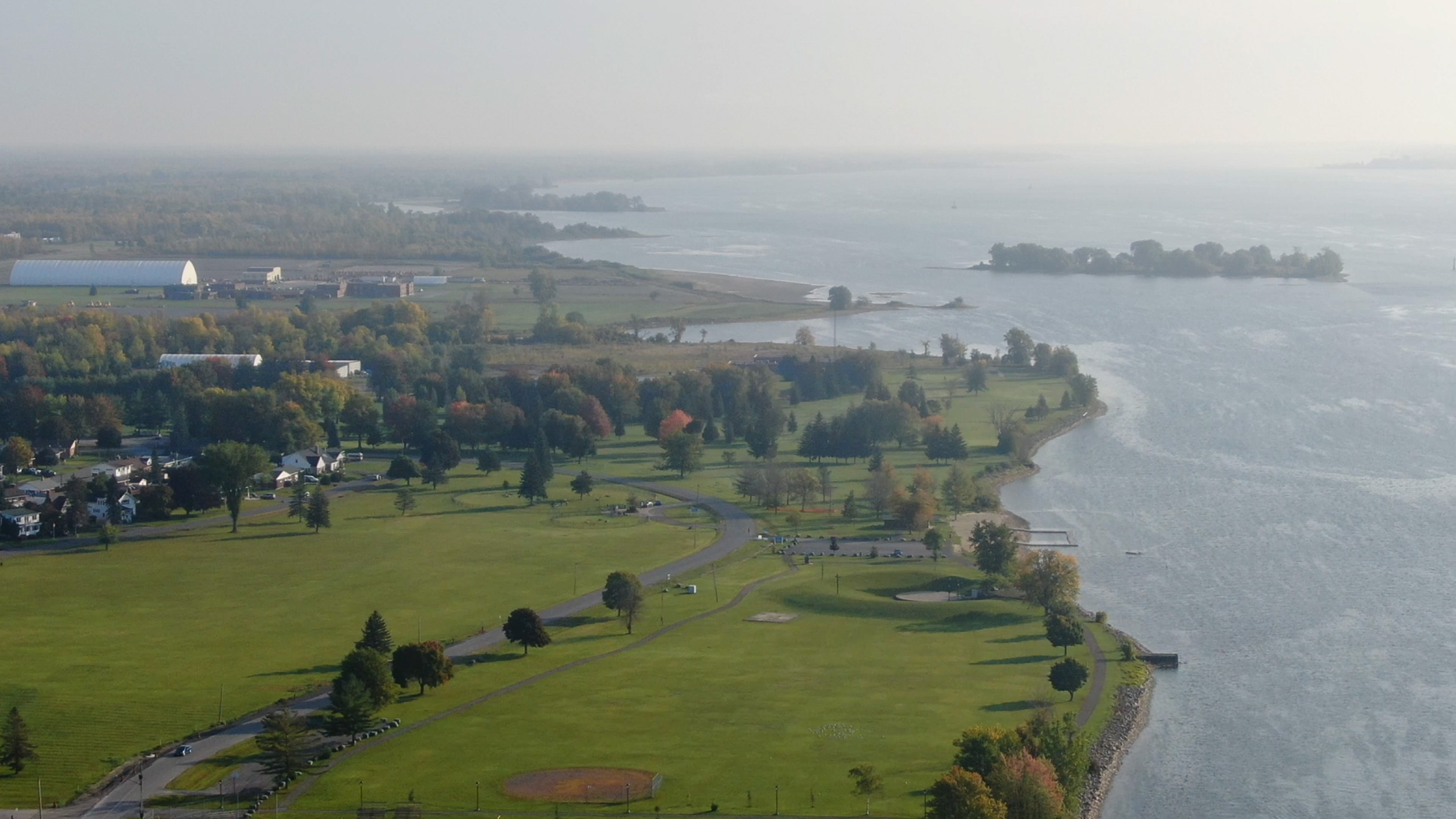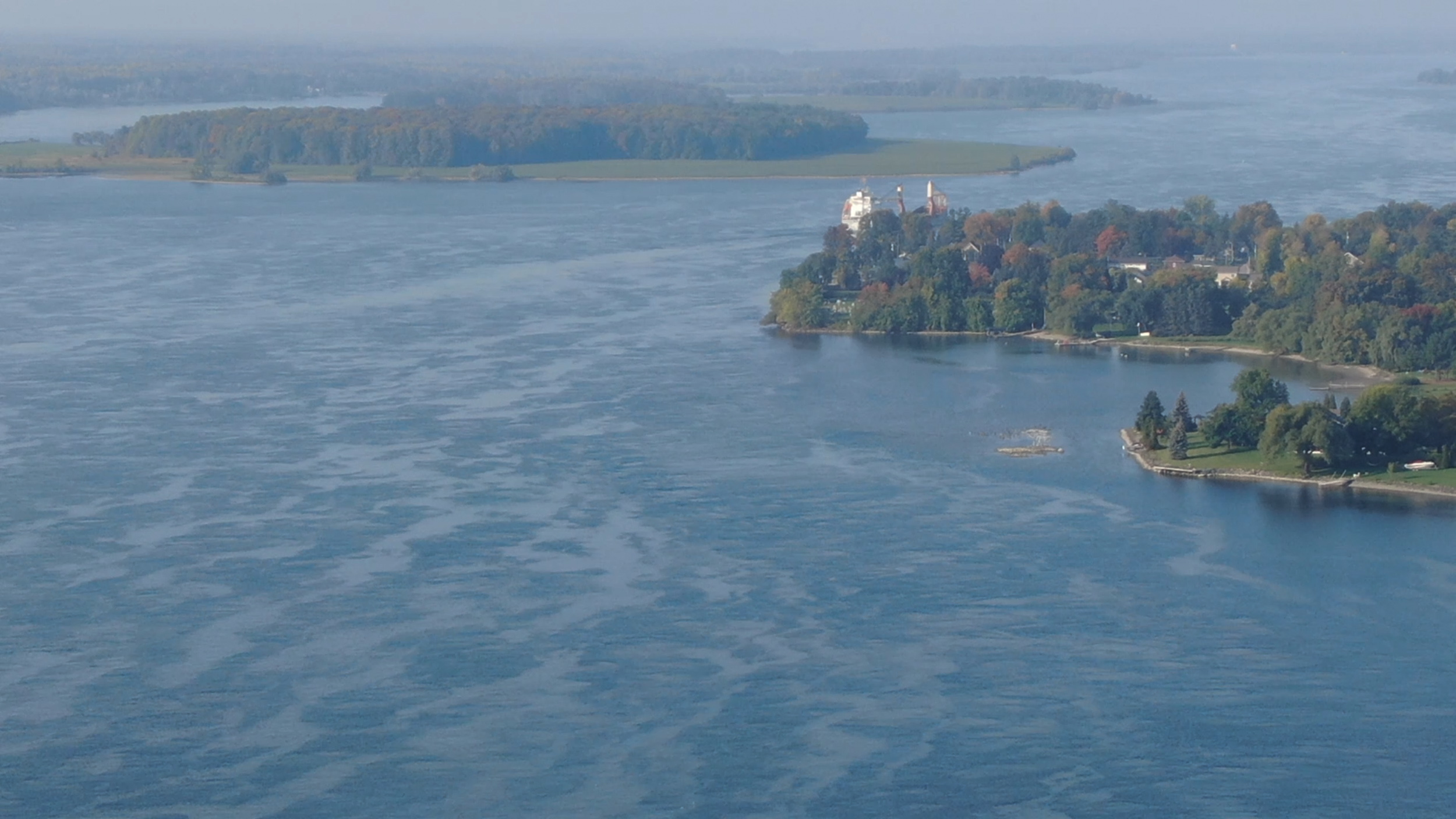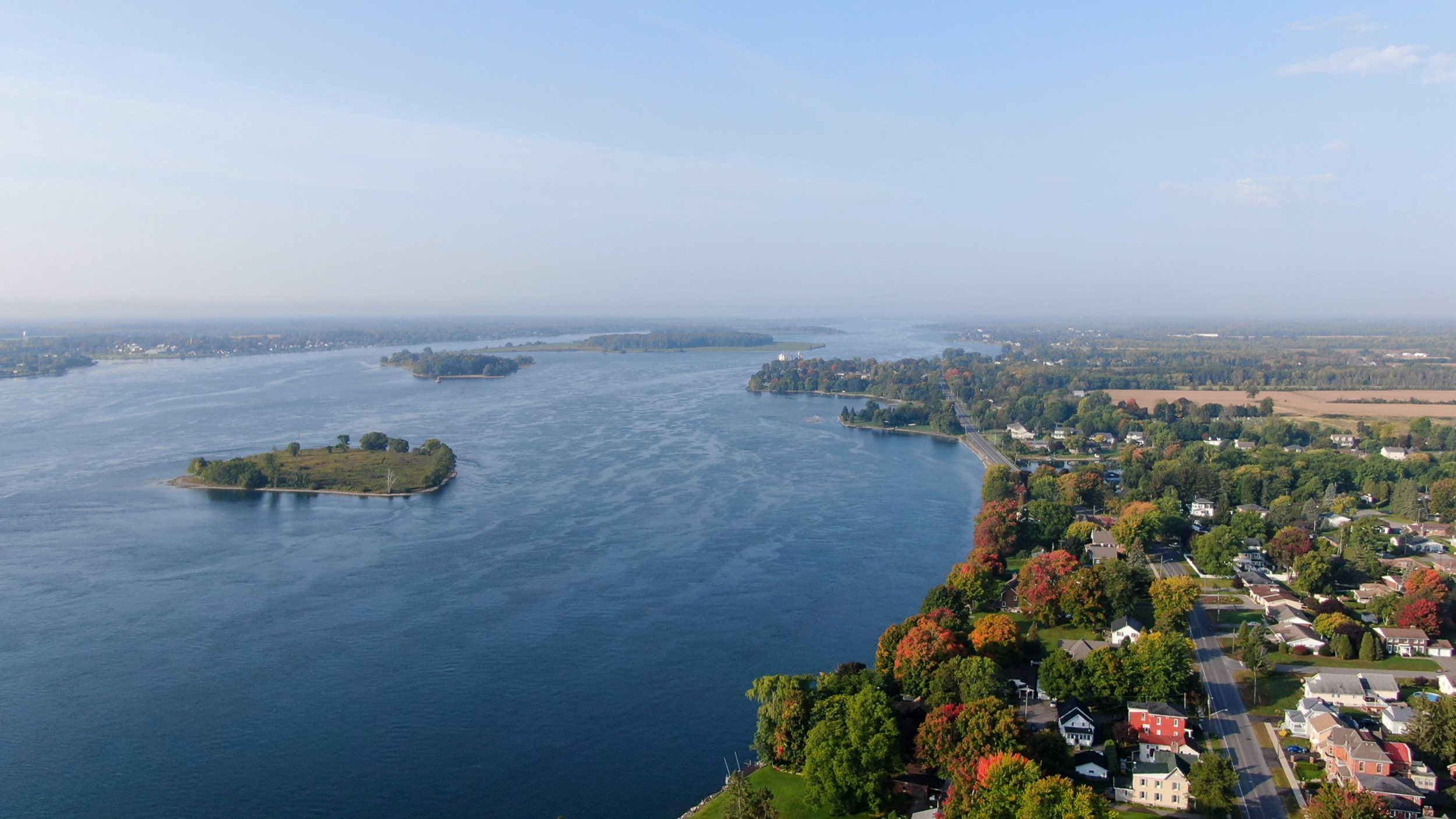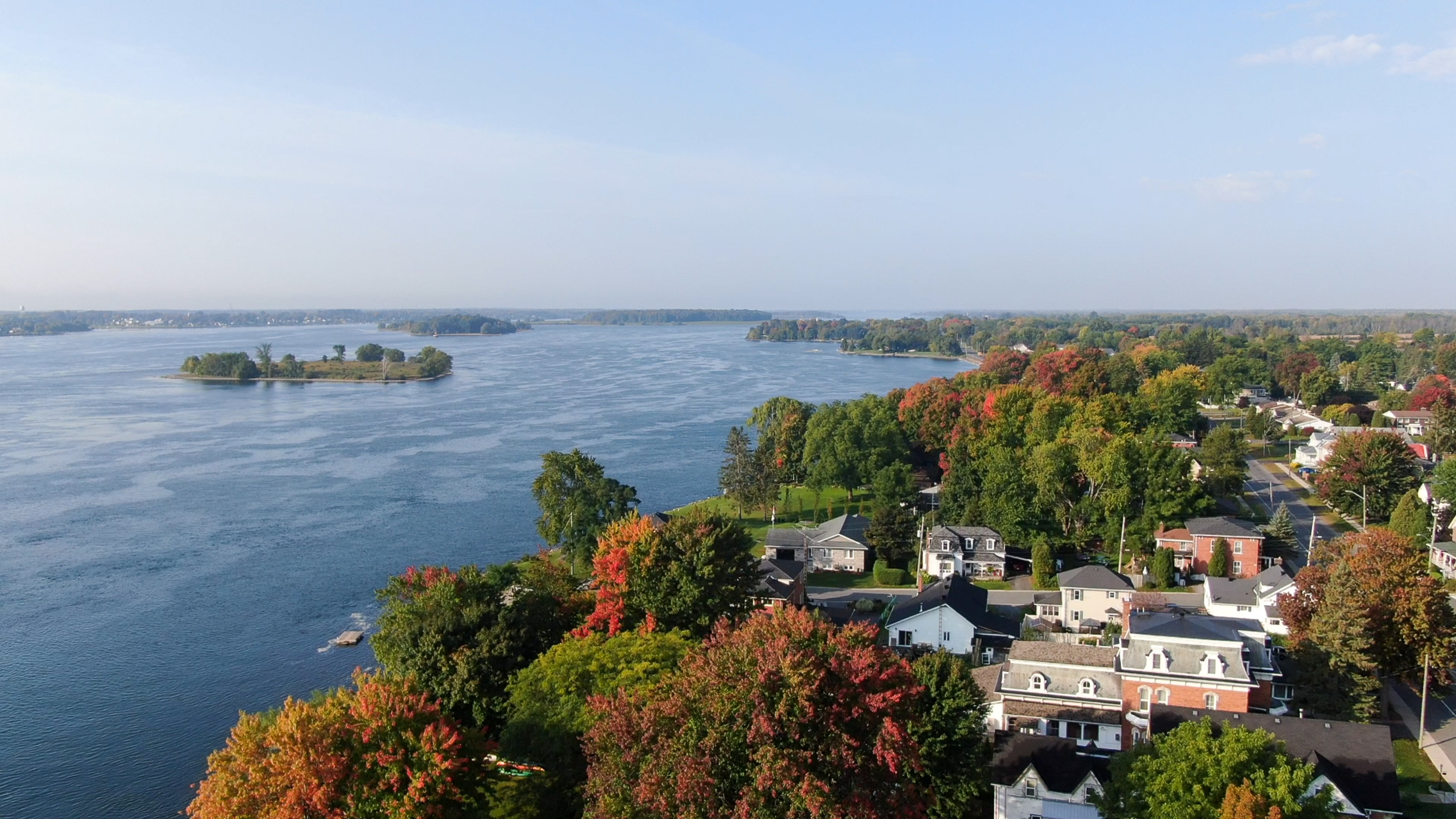 FEDERAL YUKON (going upriver) passes EDENBORG (going downriver) on 21 September 2020 - just west of Loyalist Park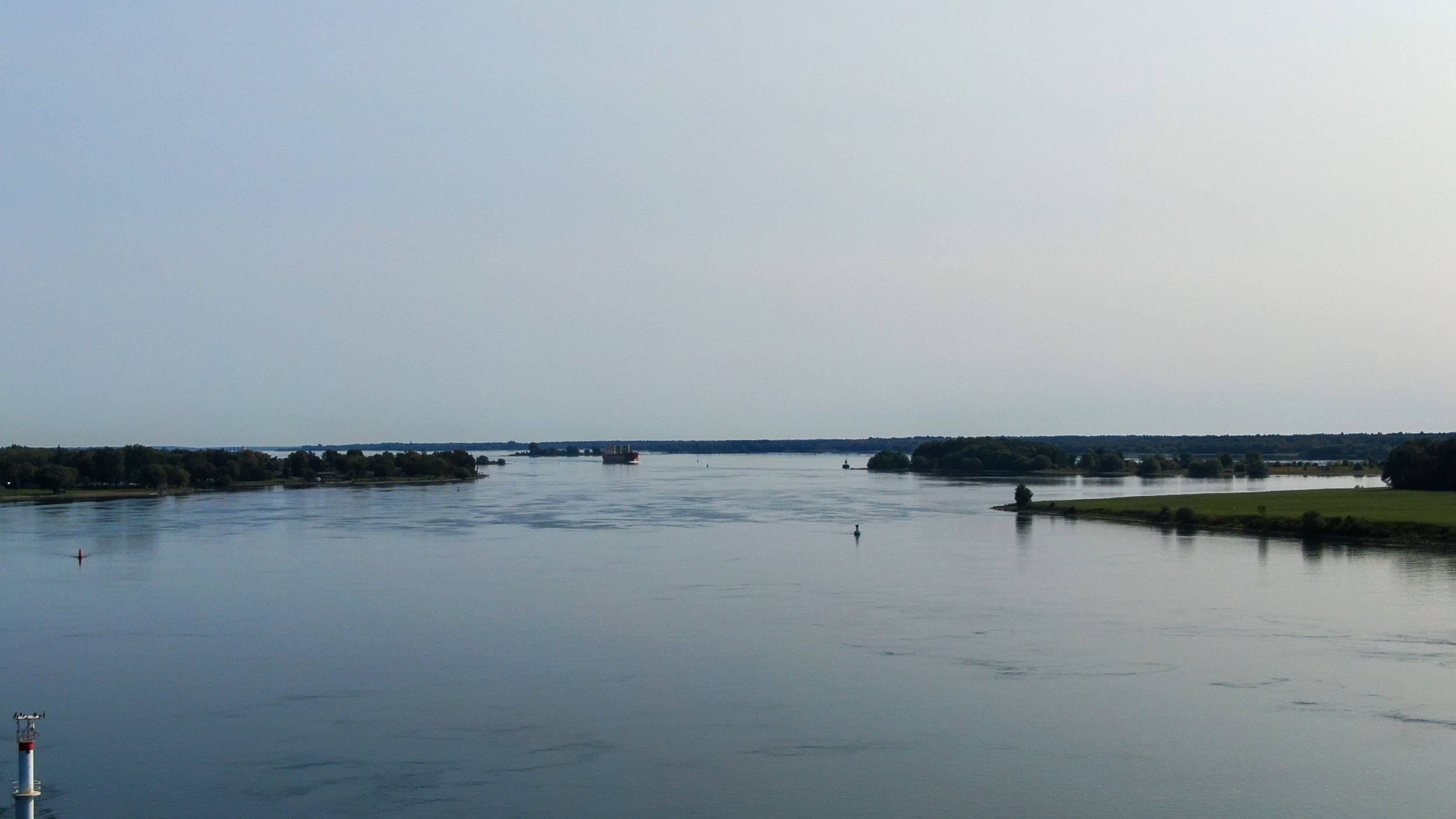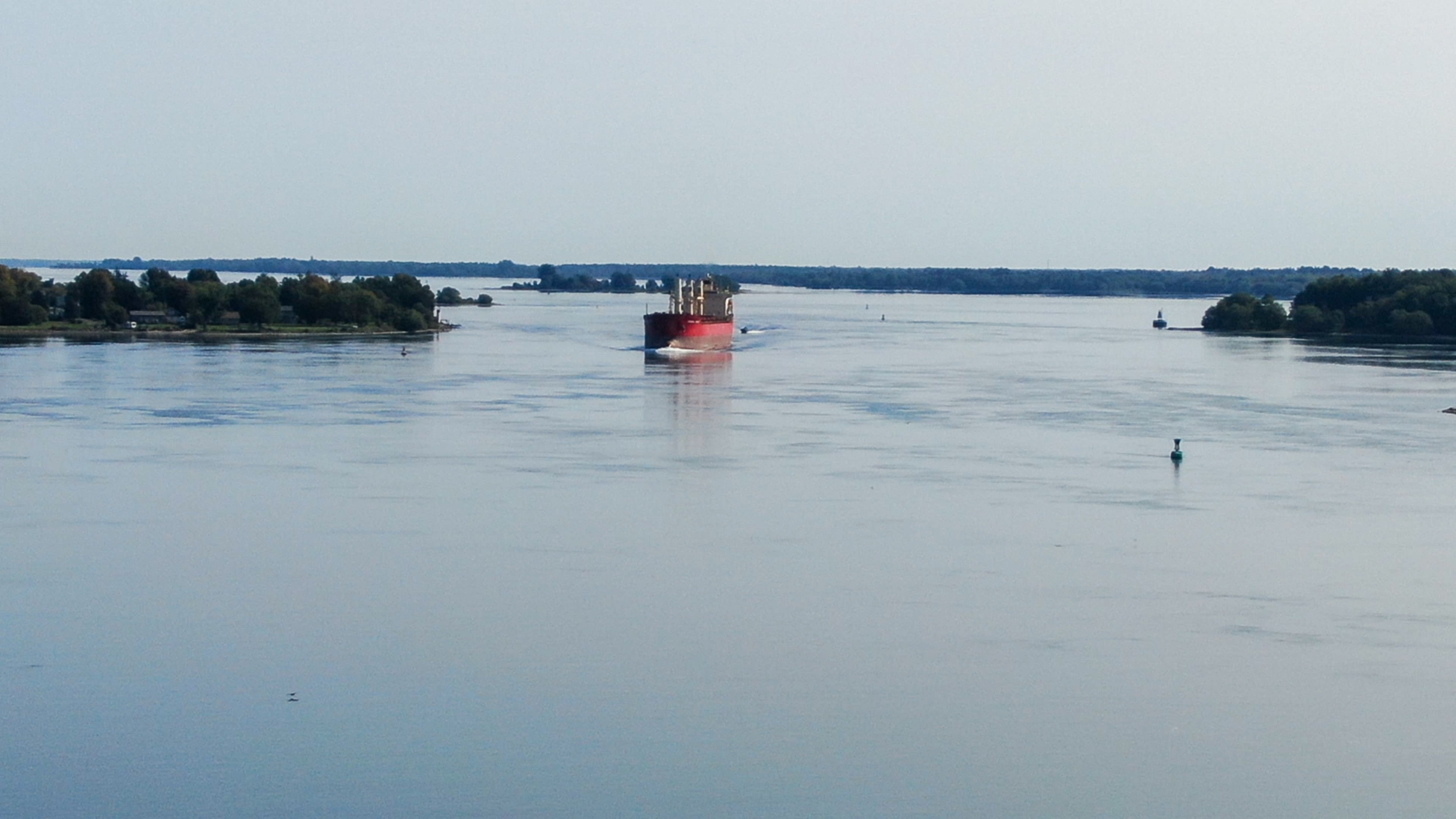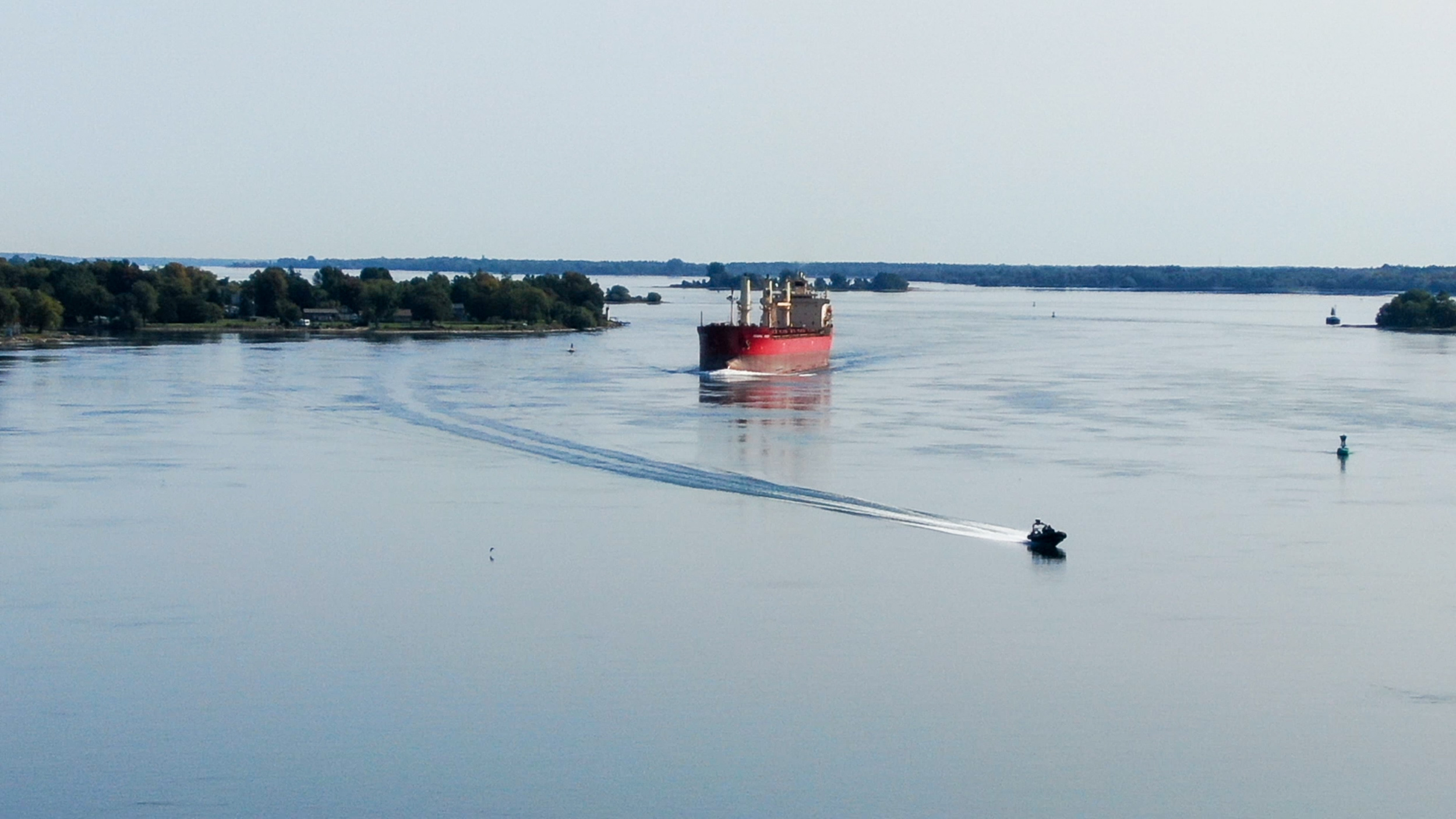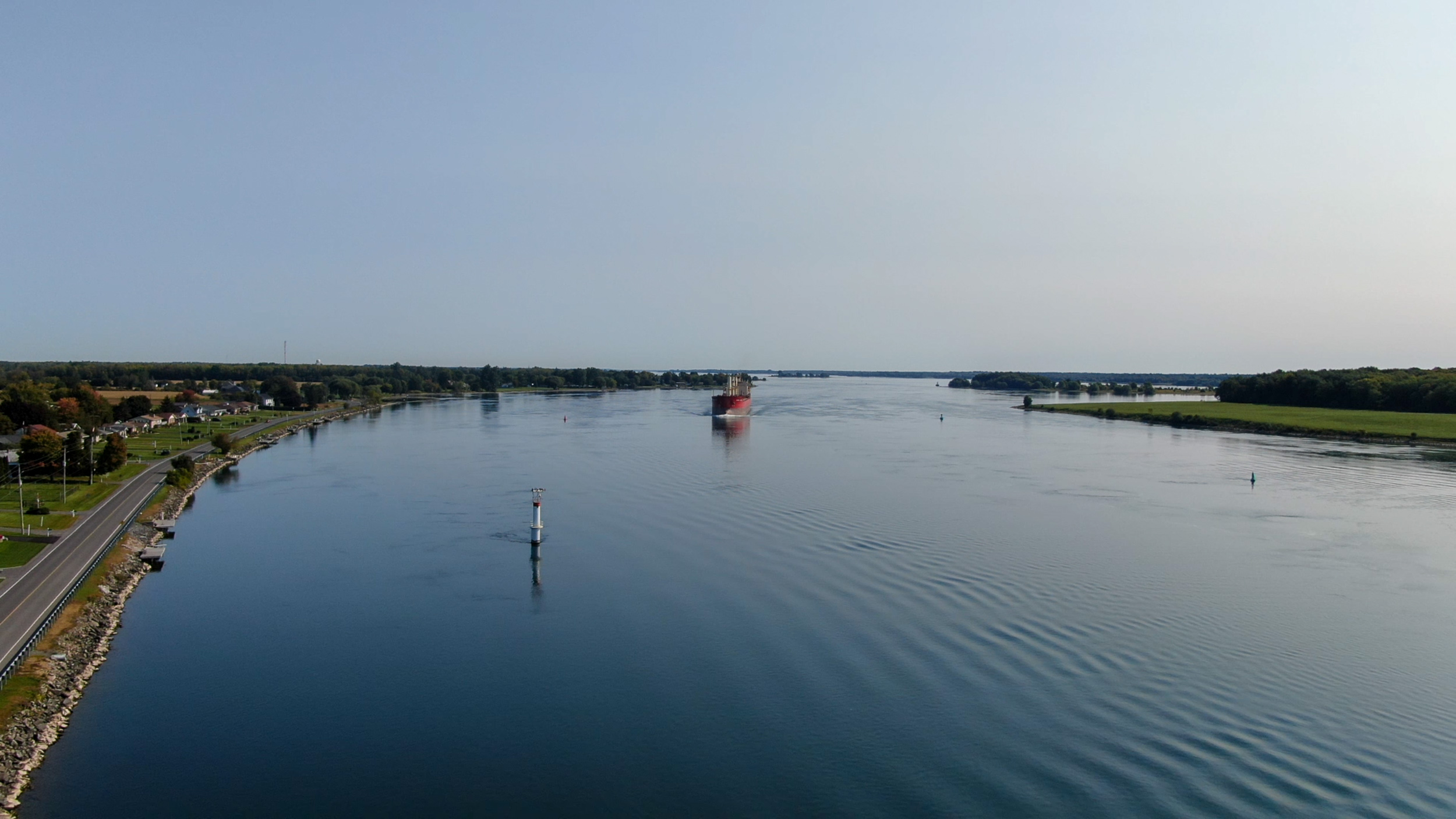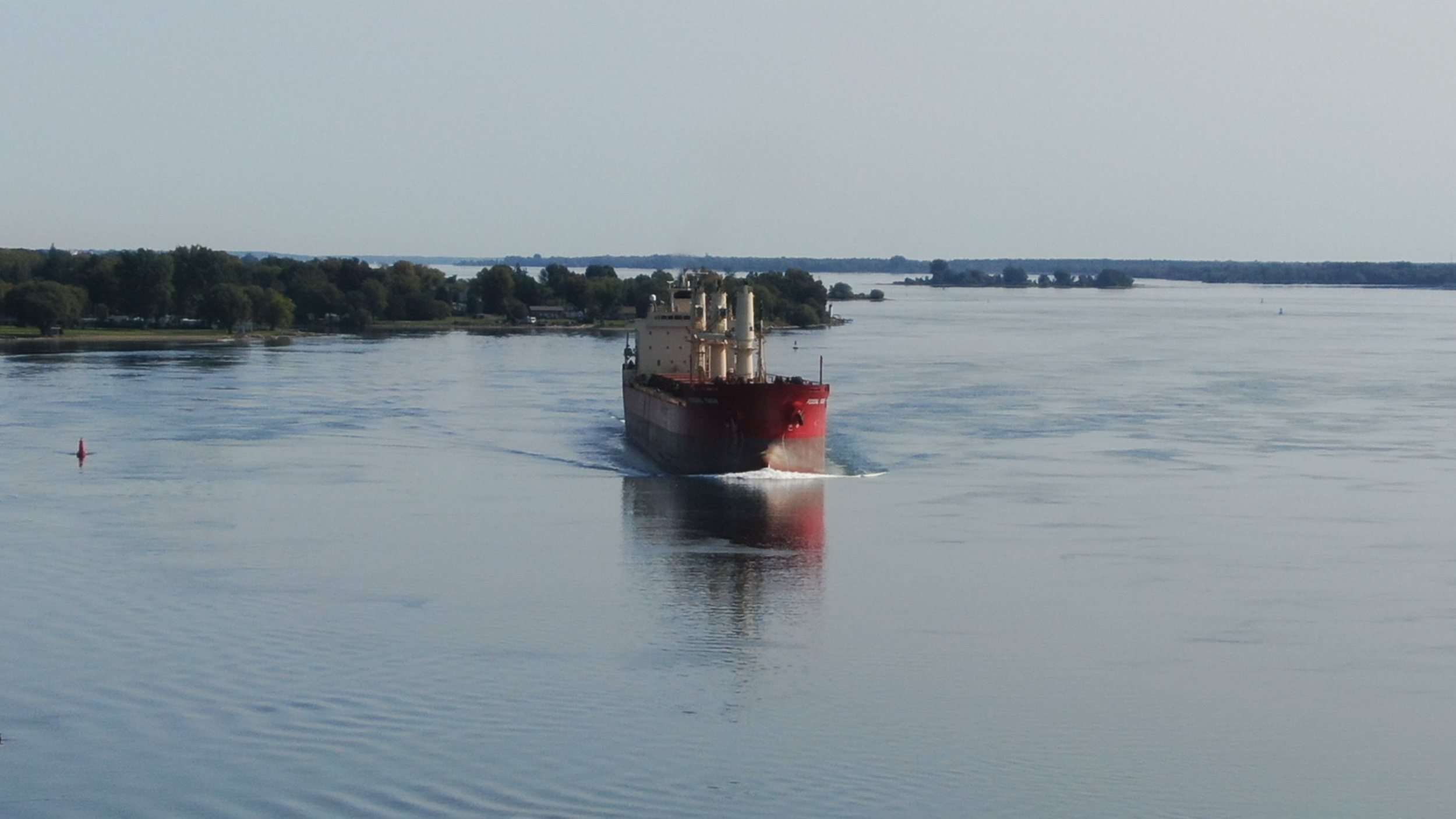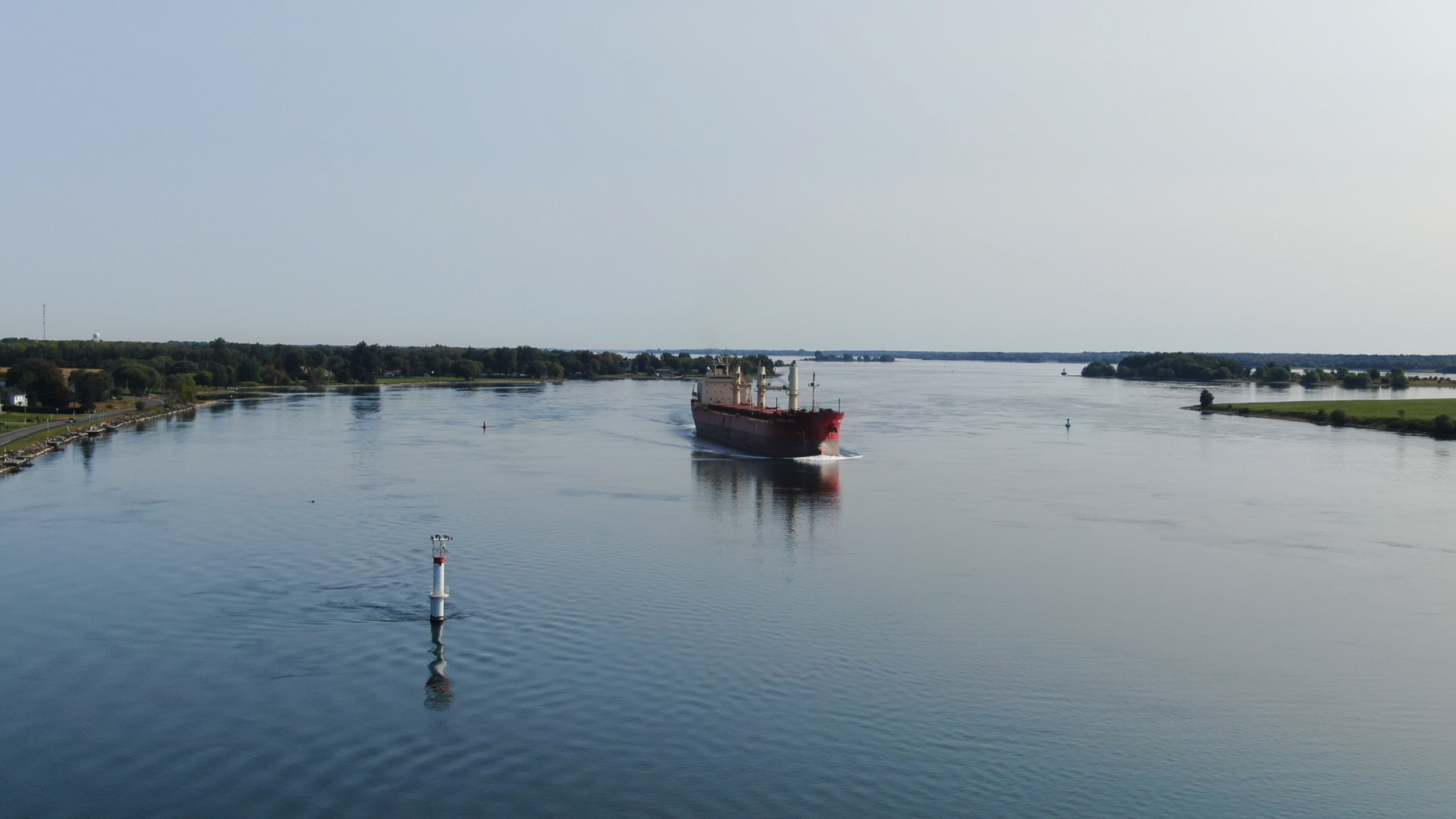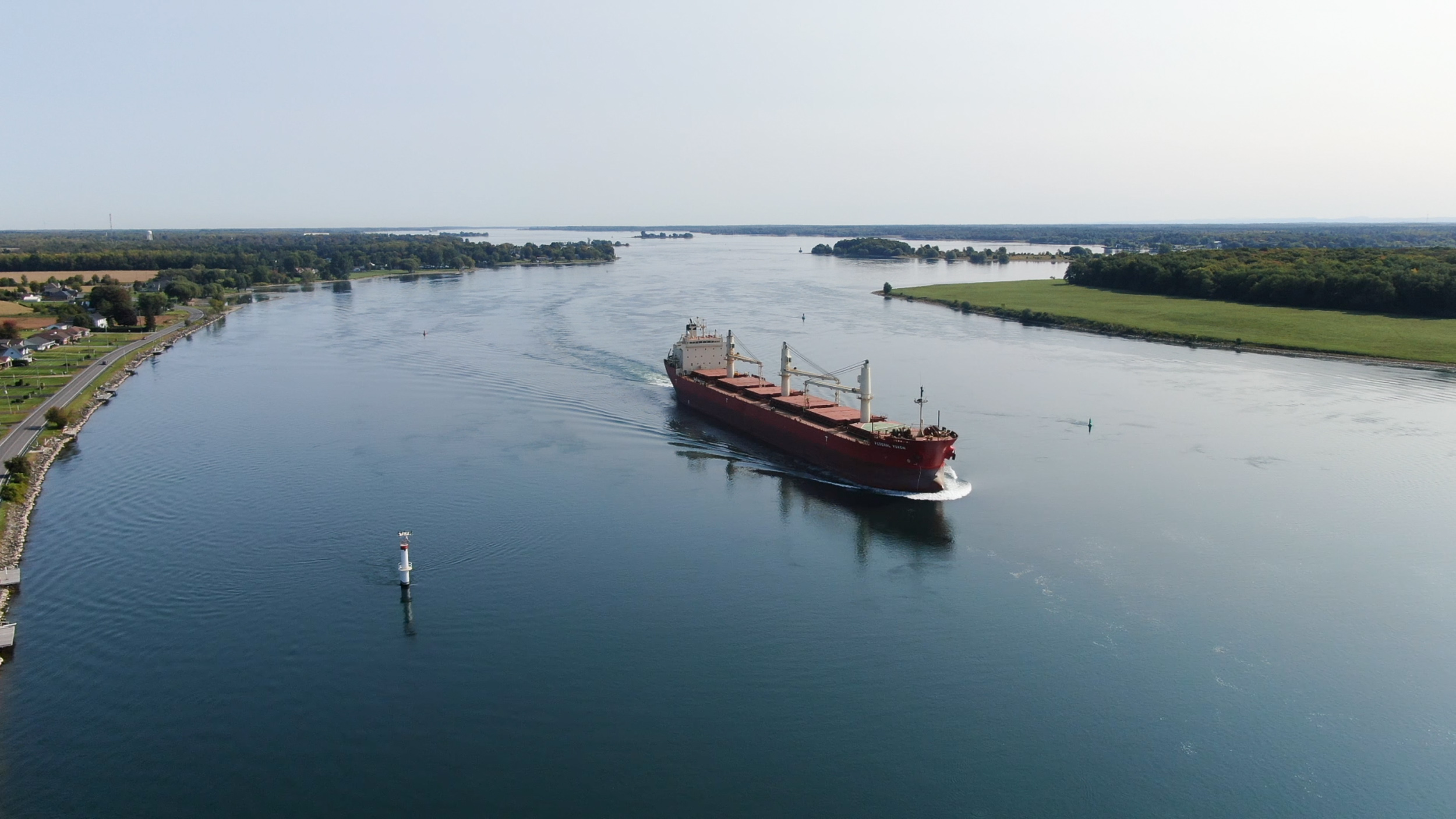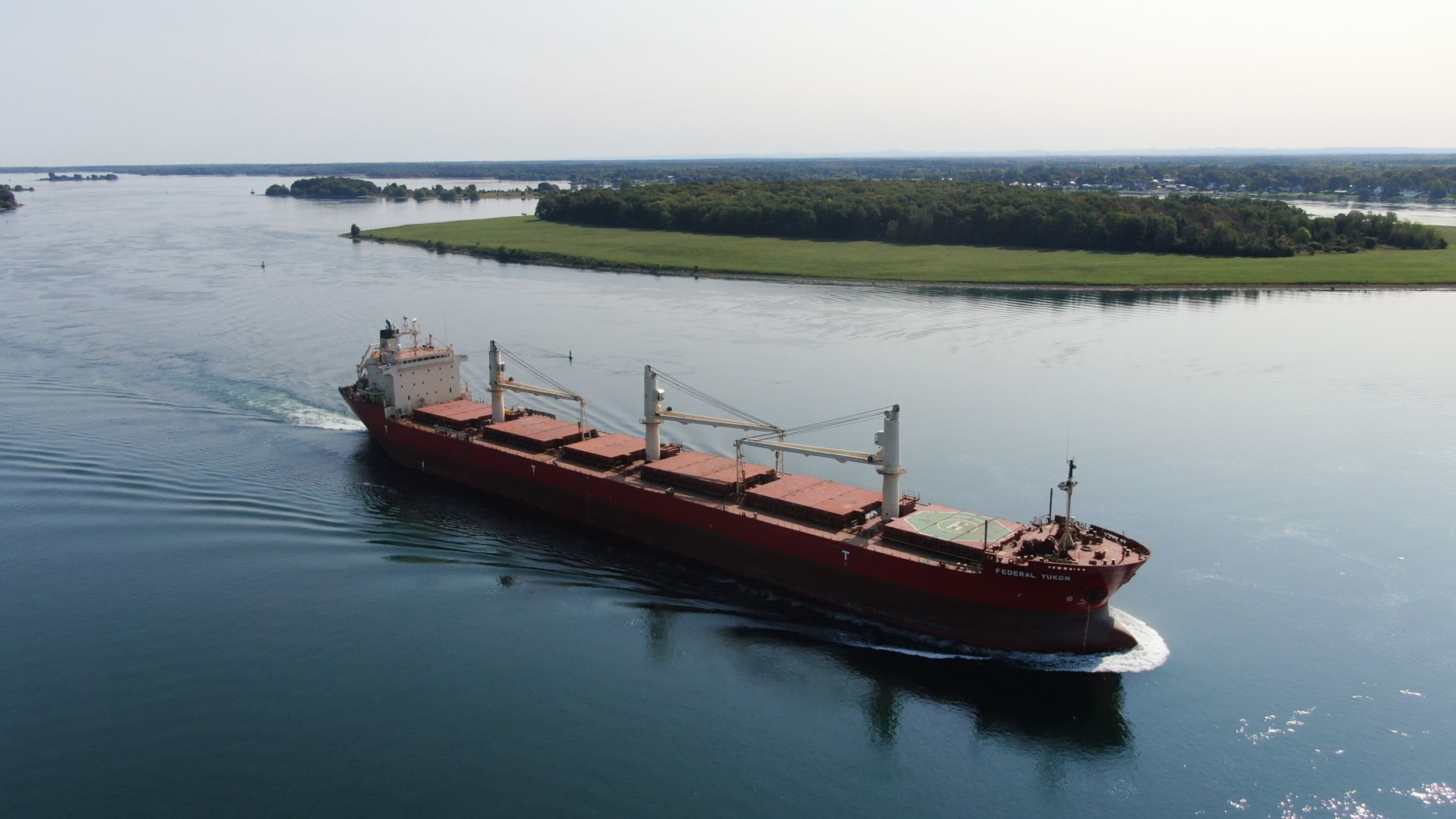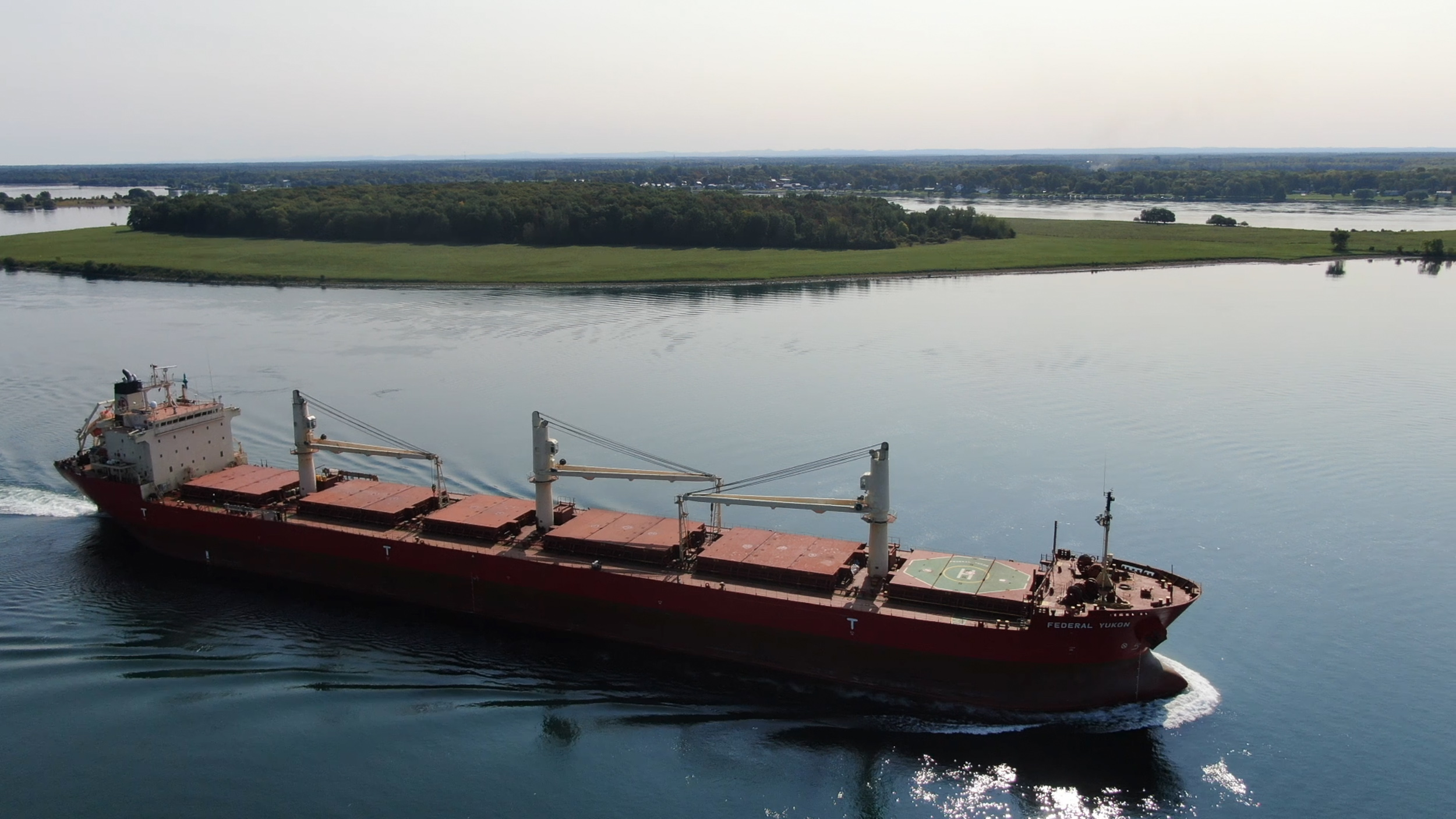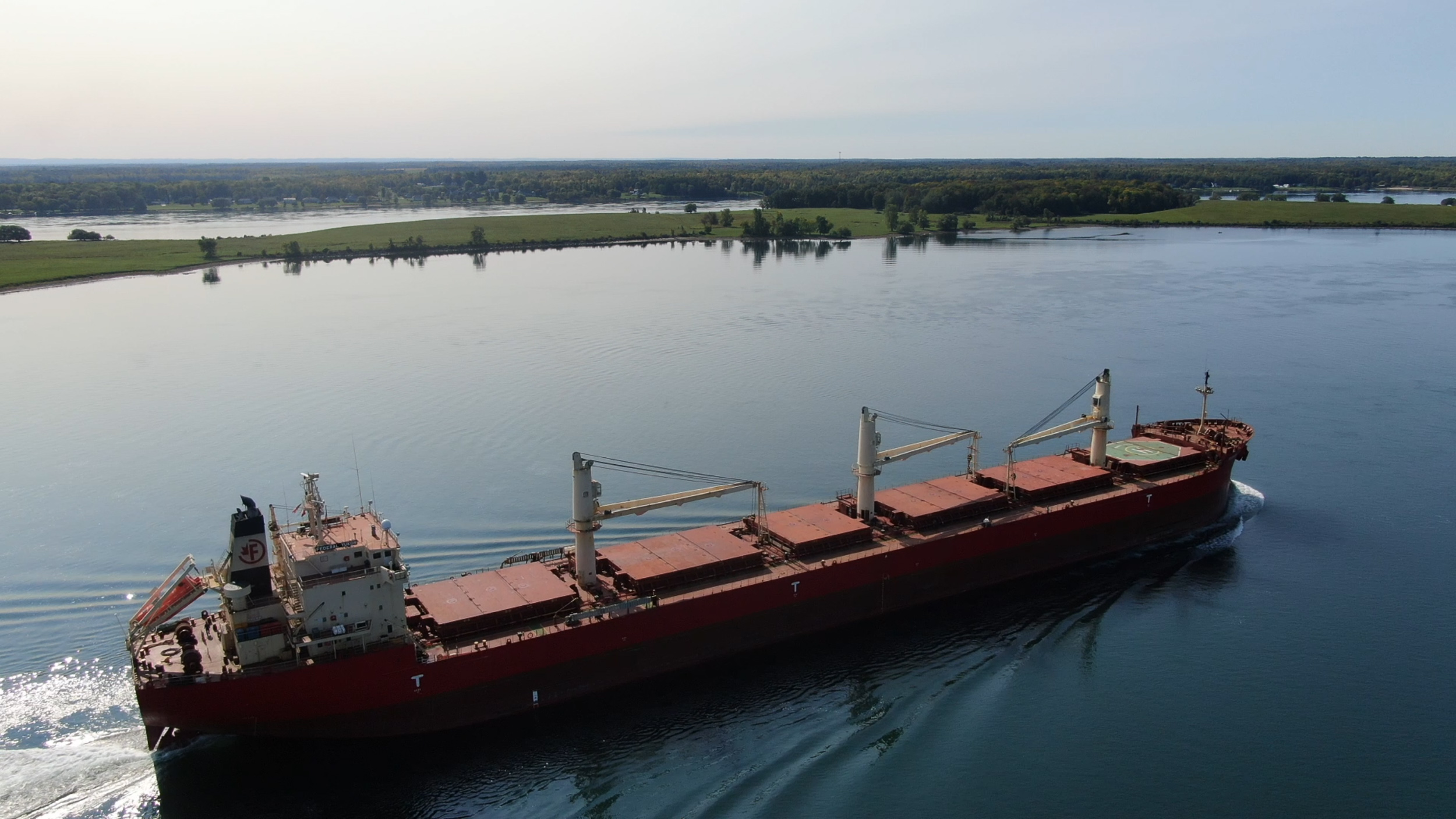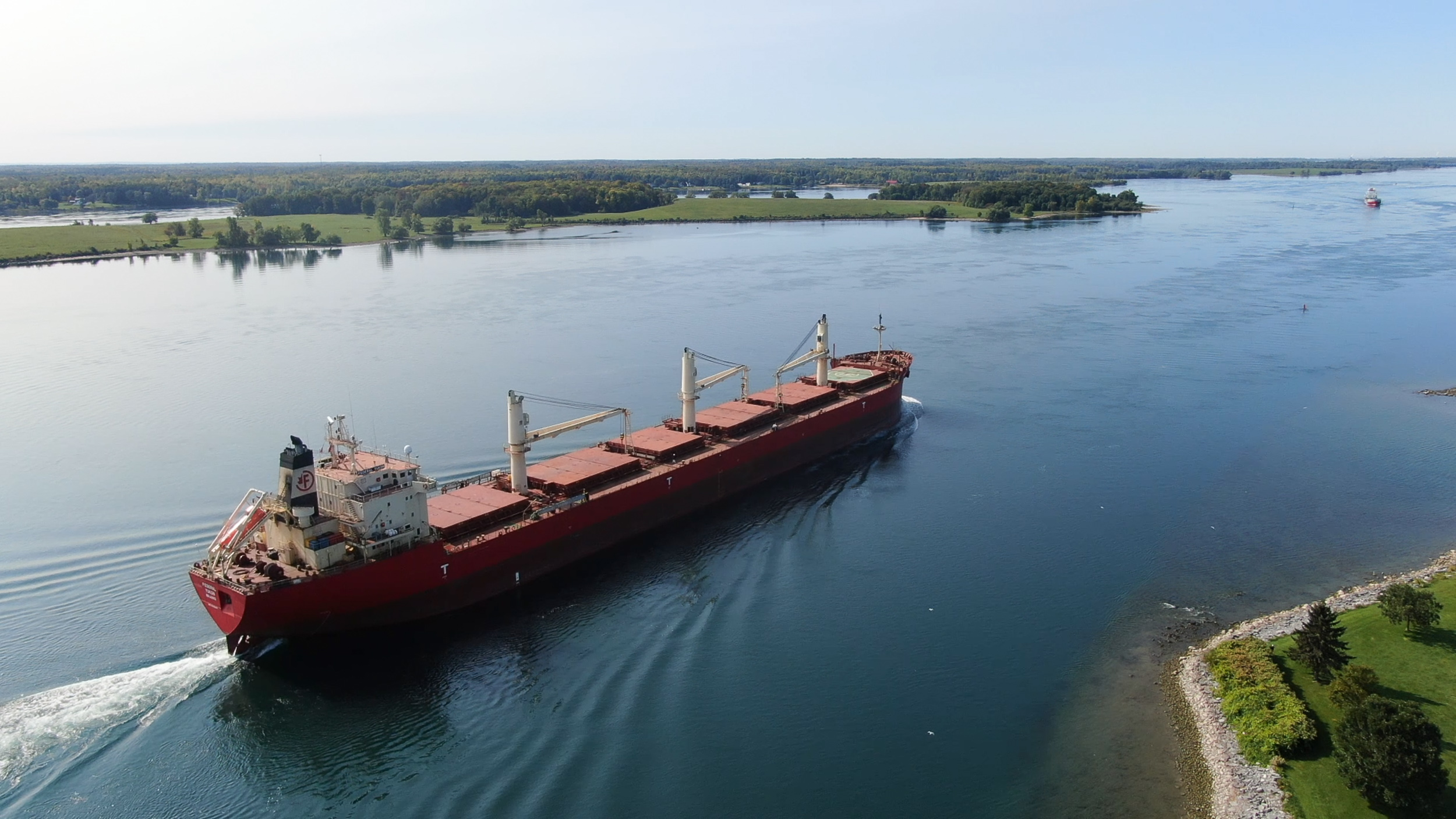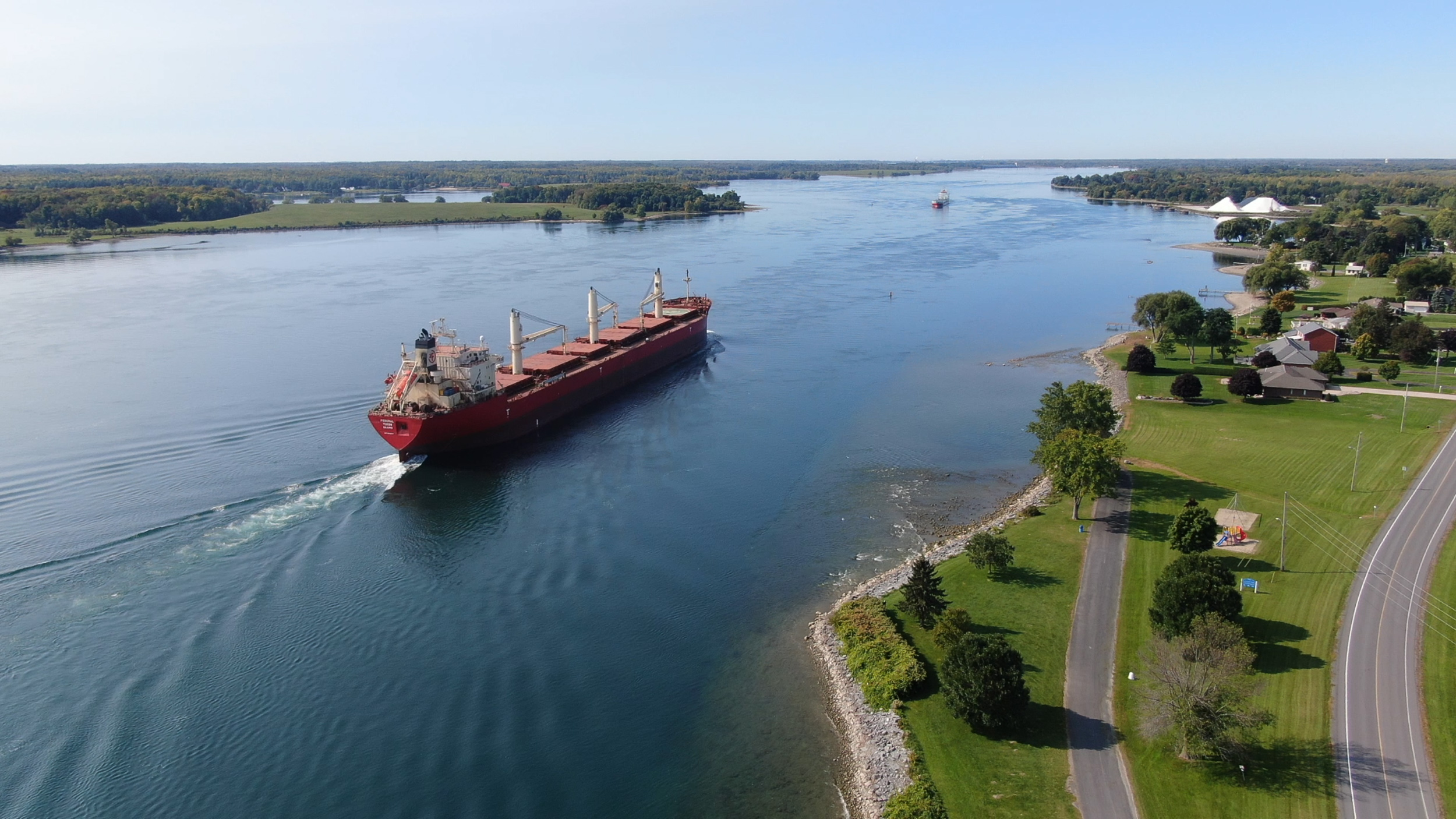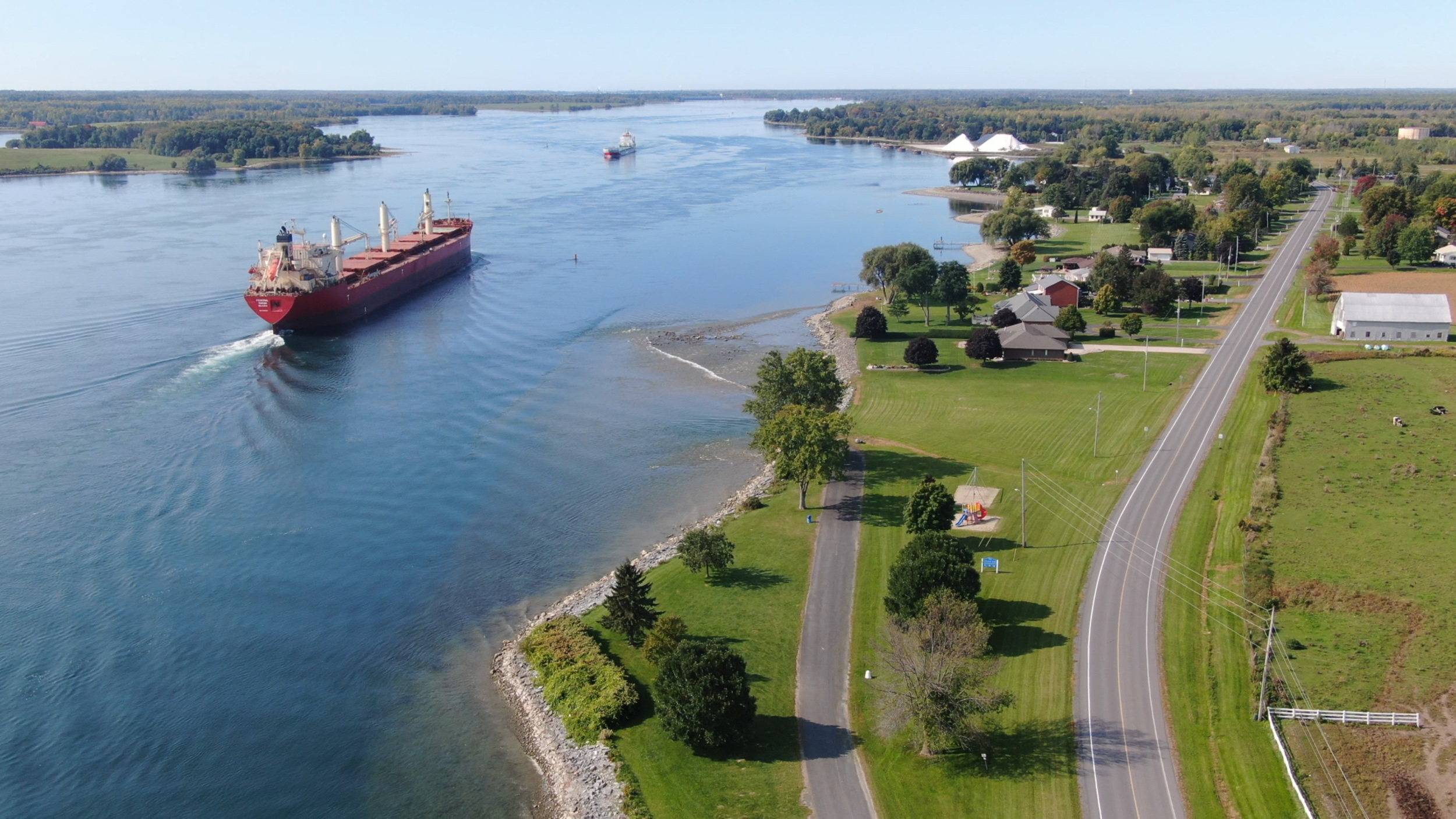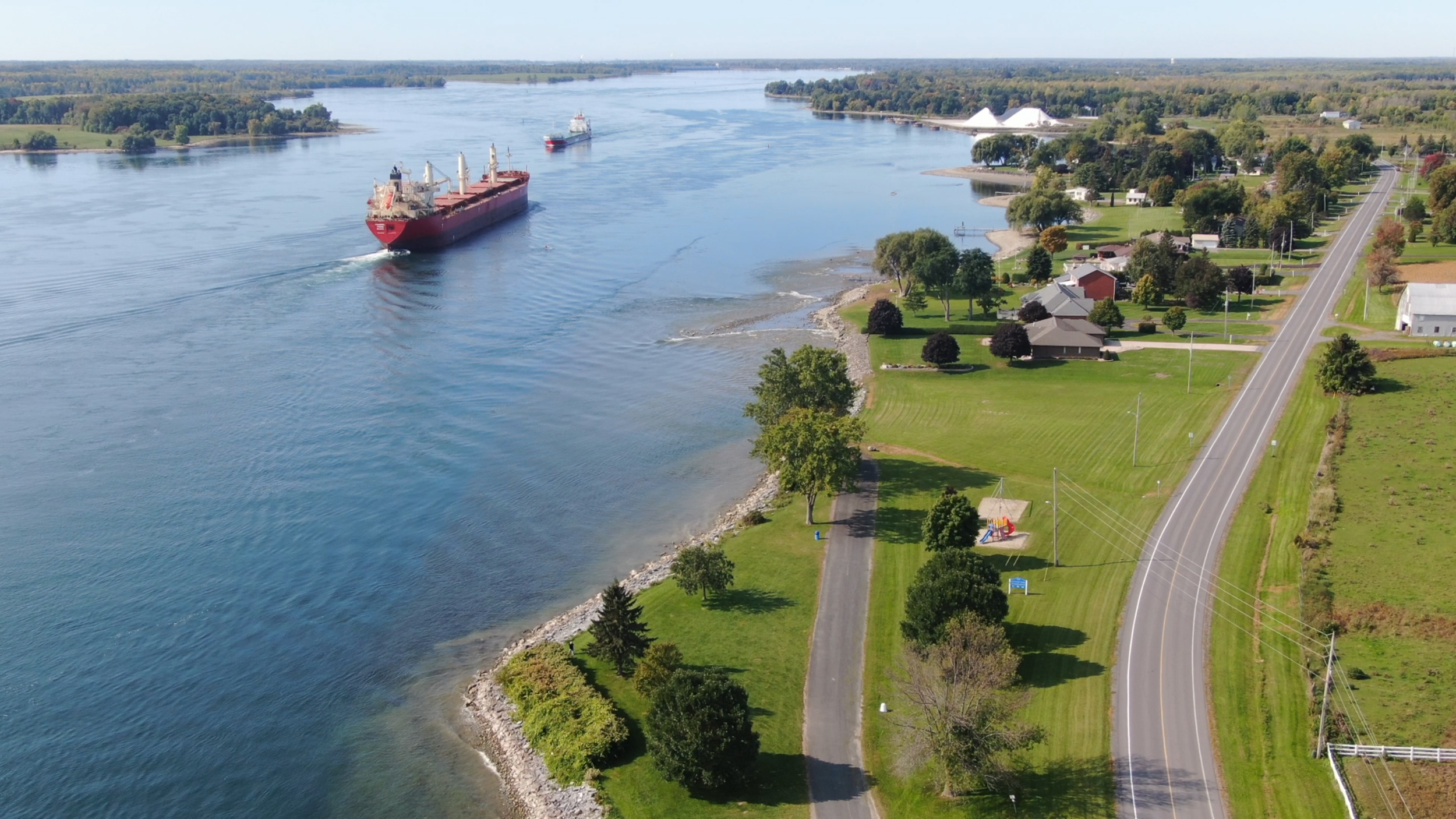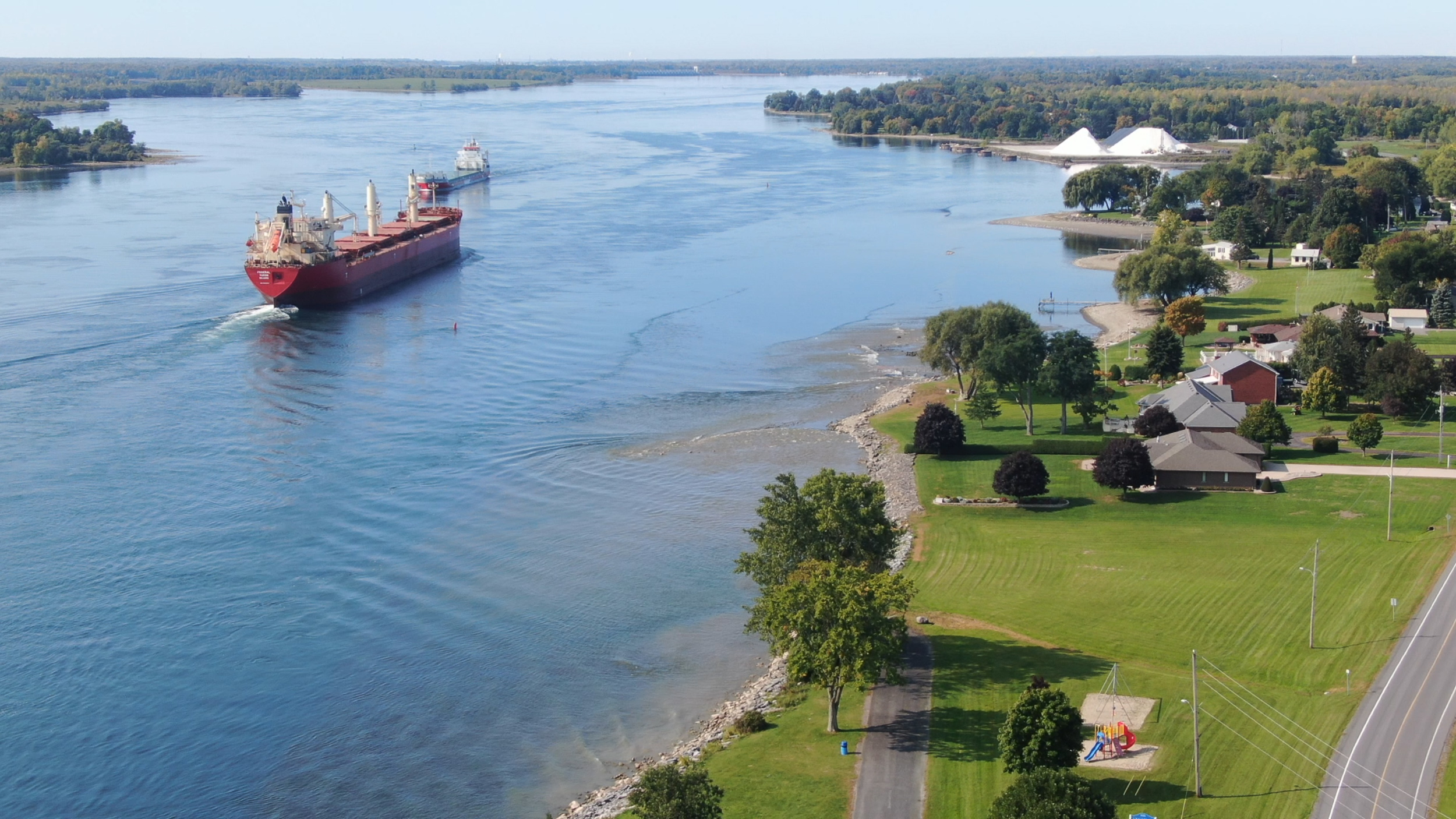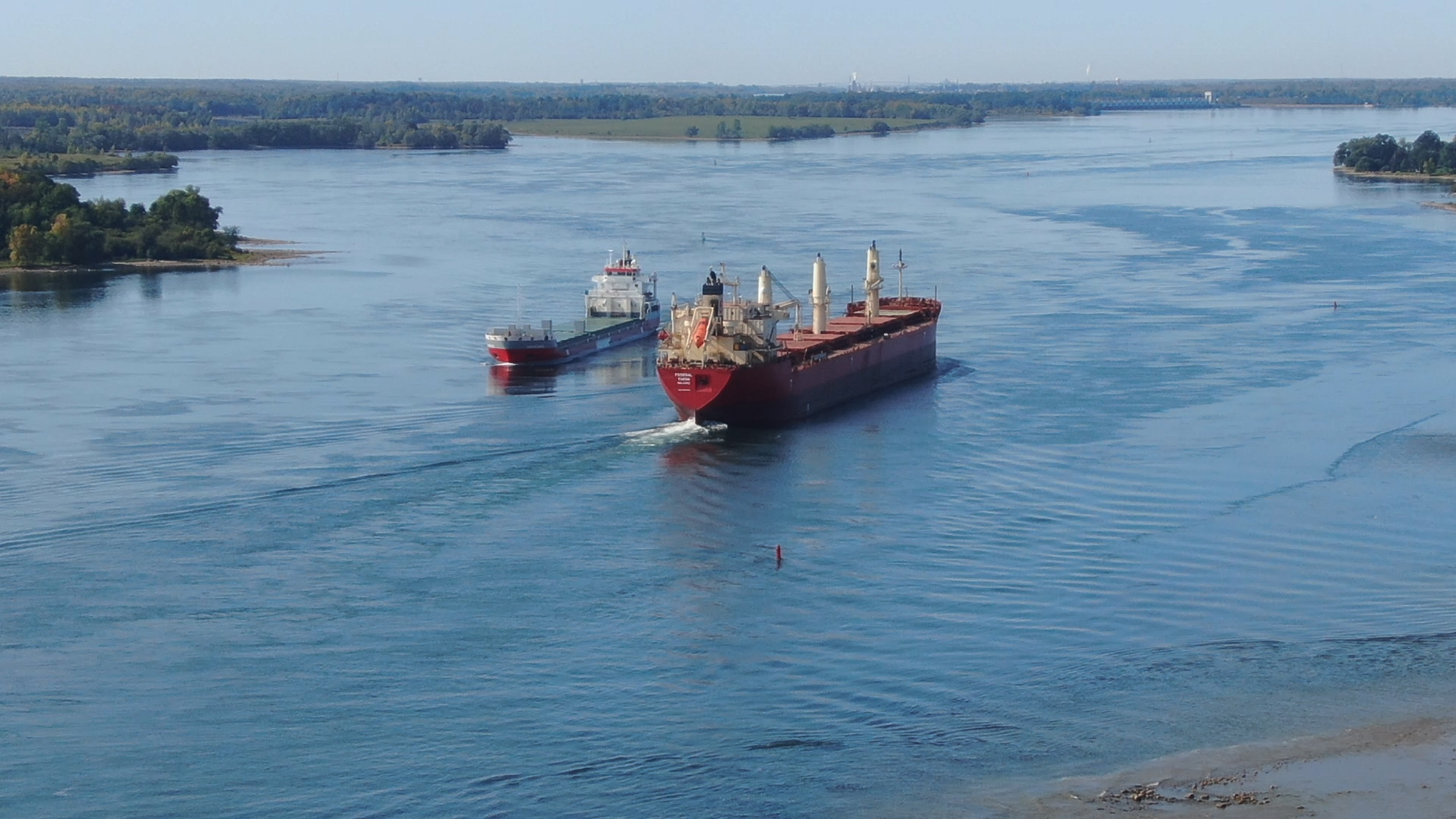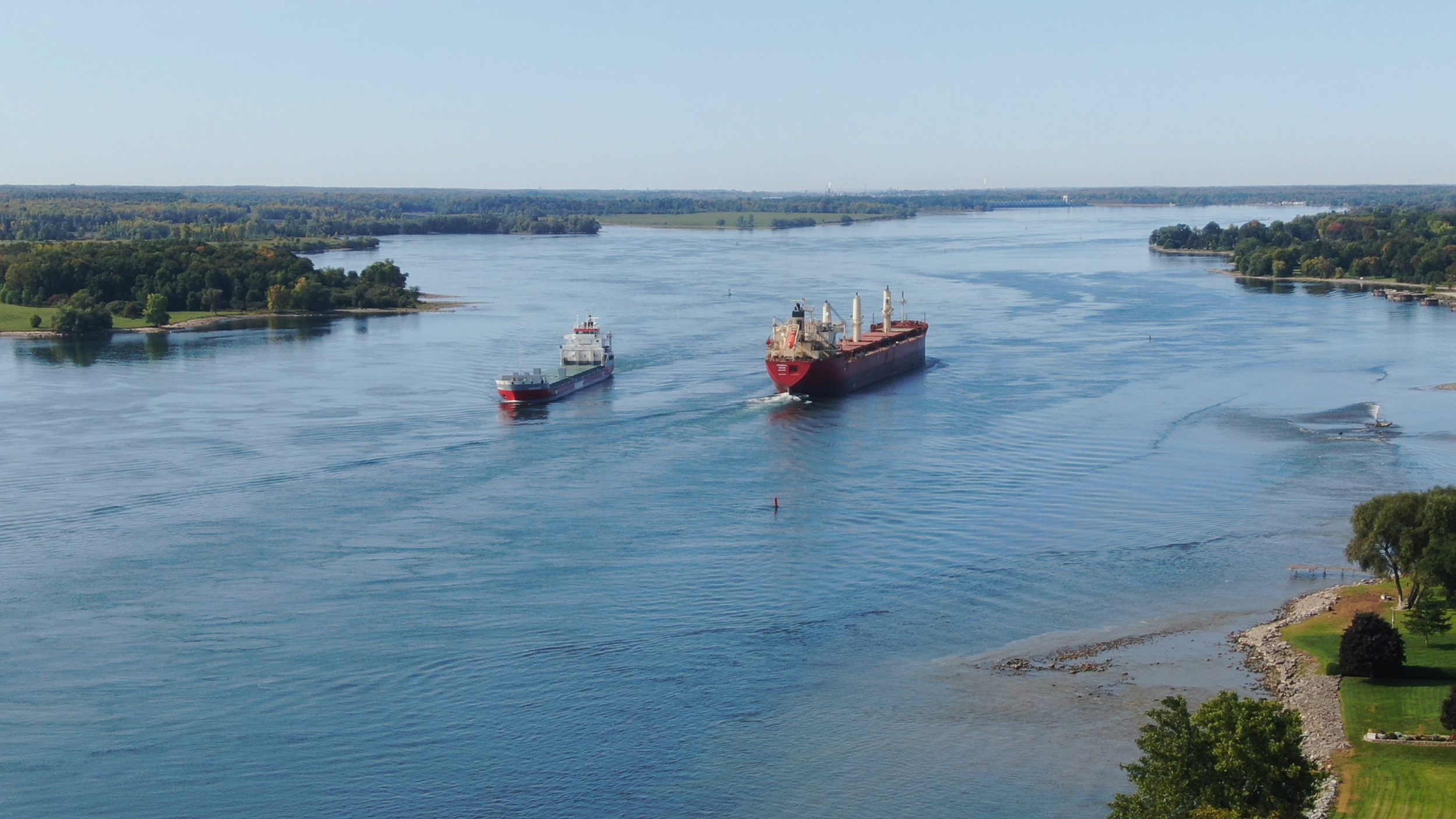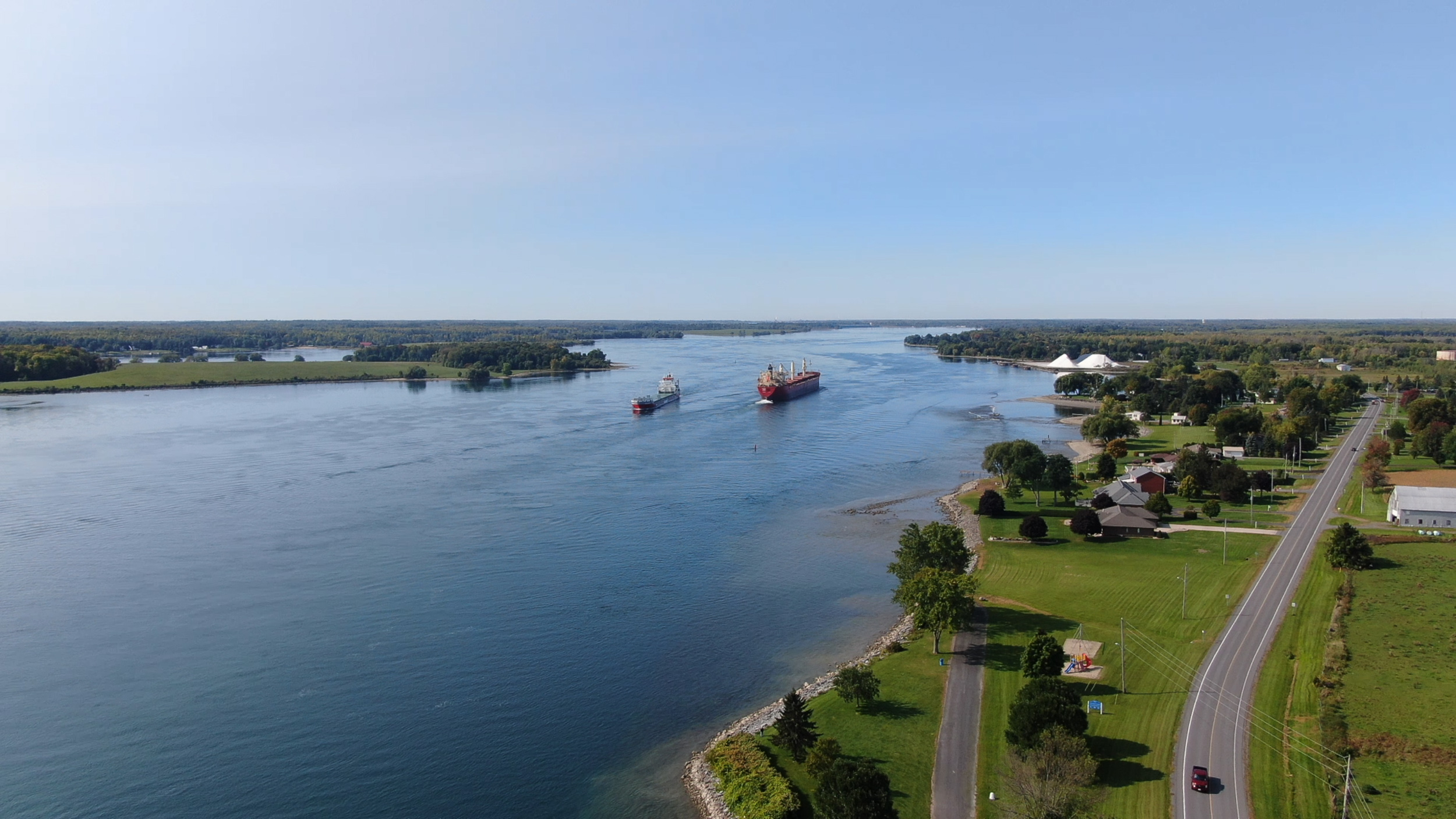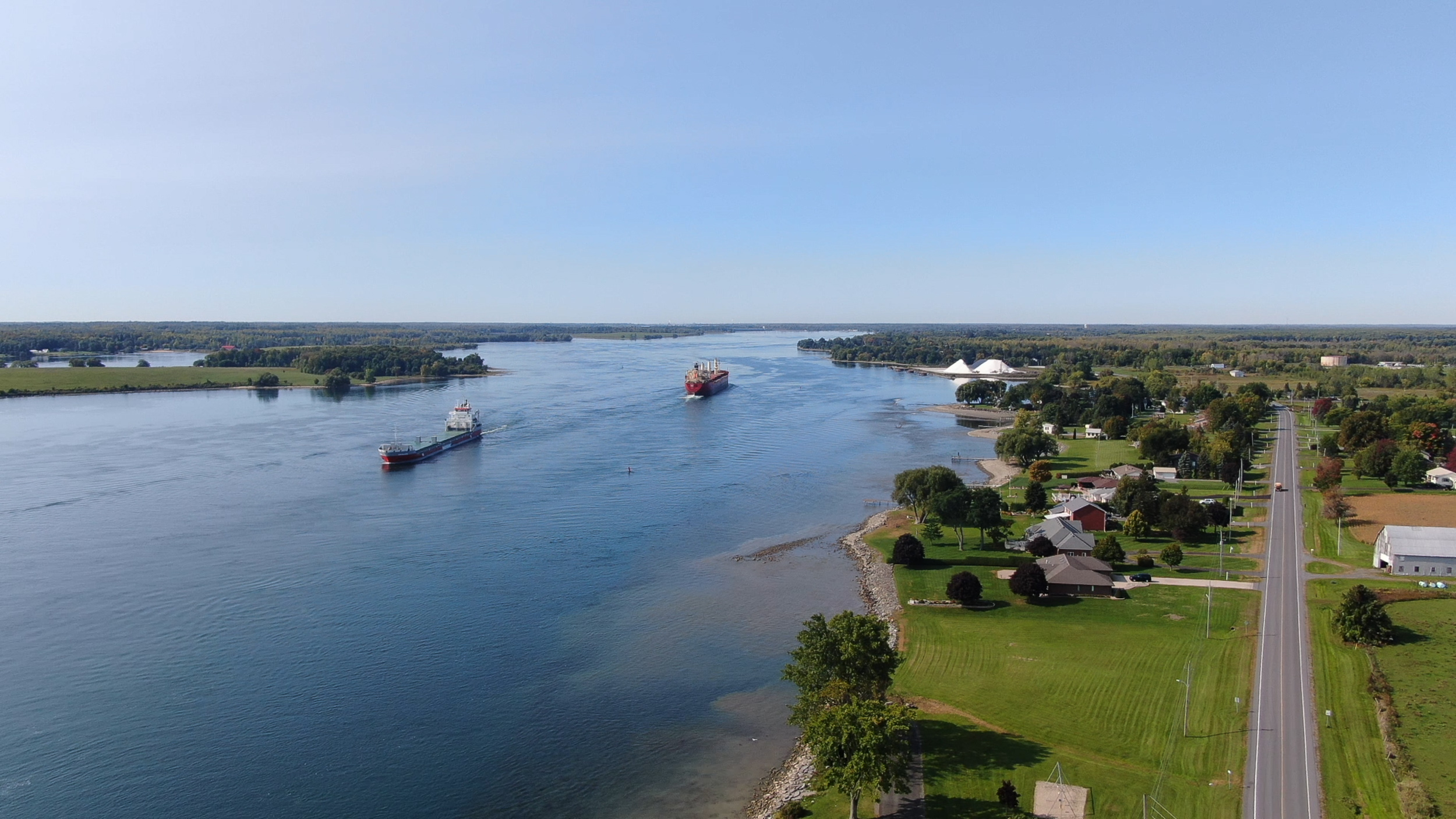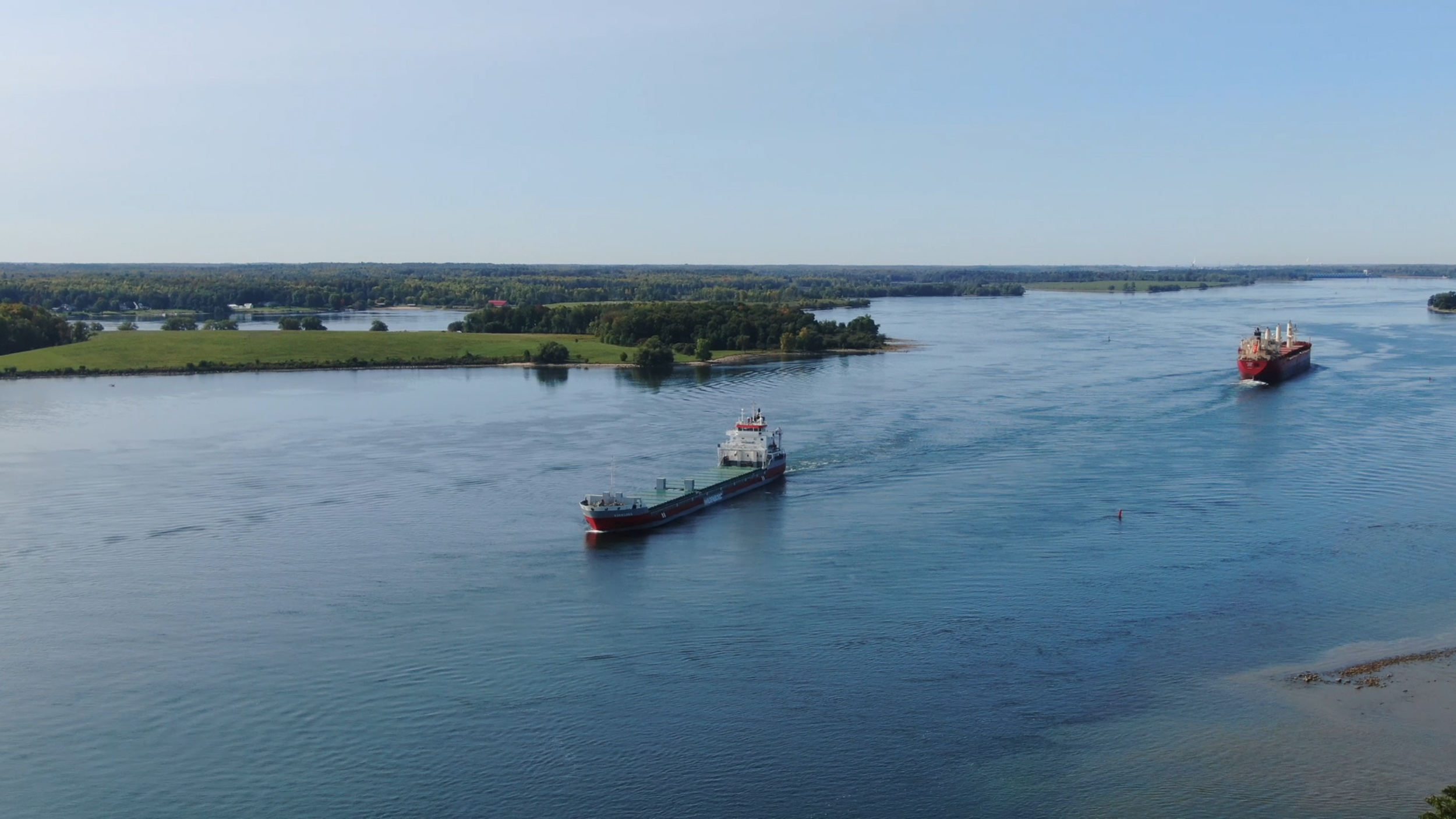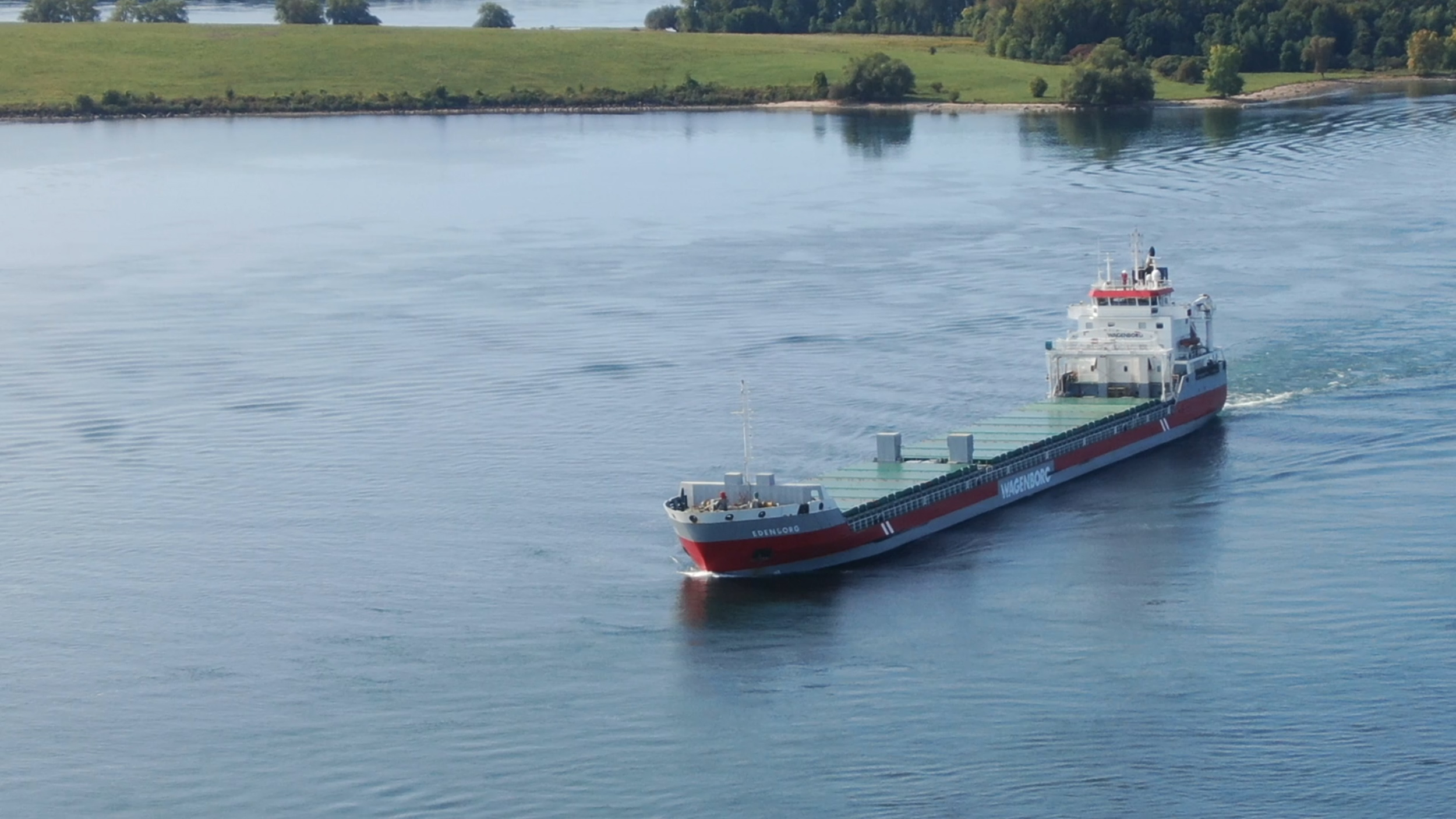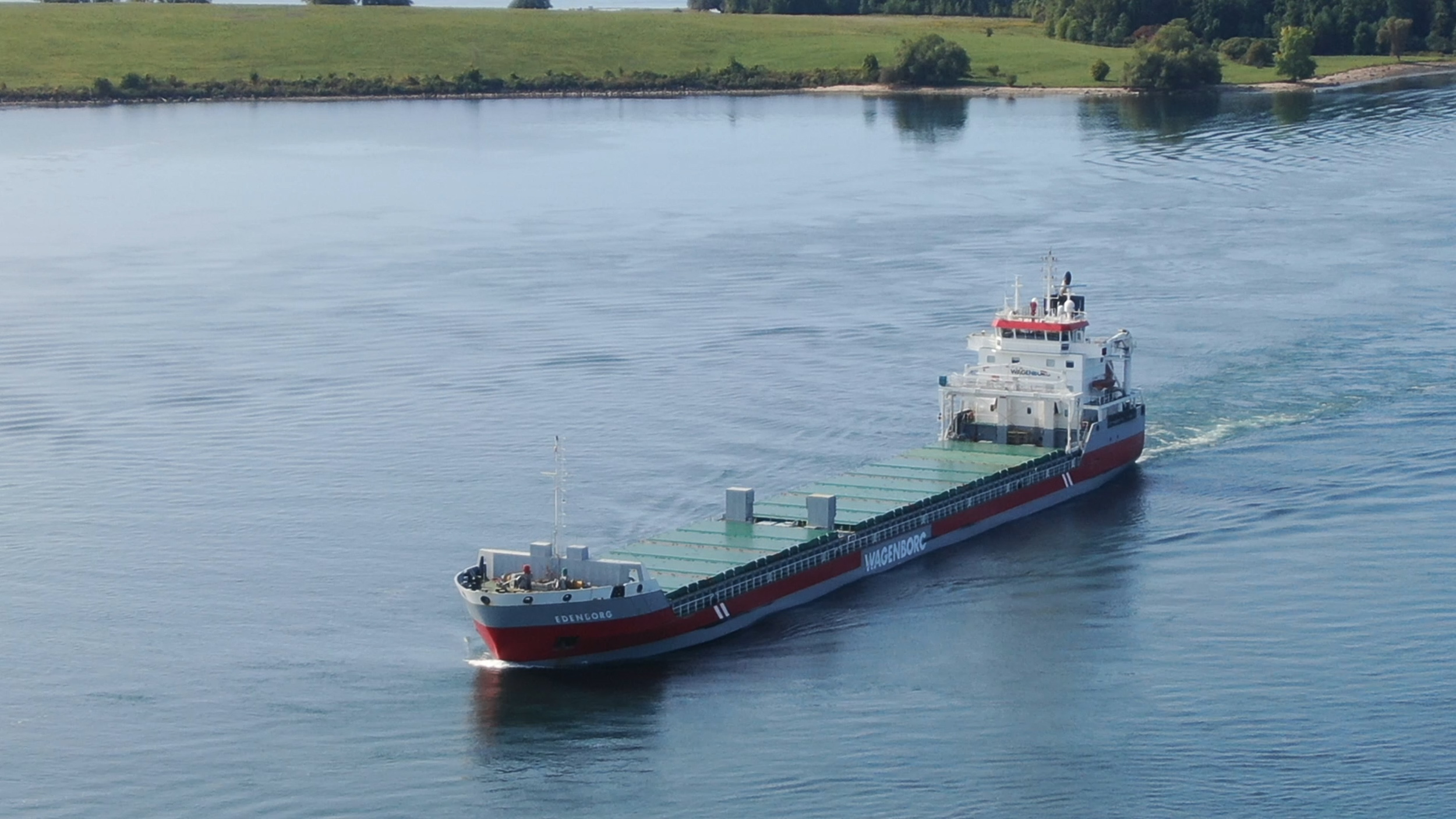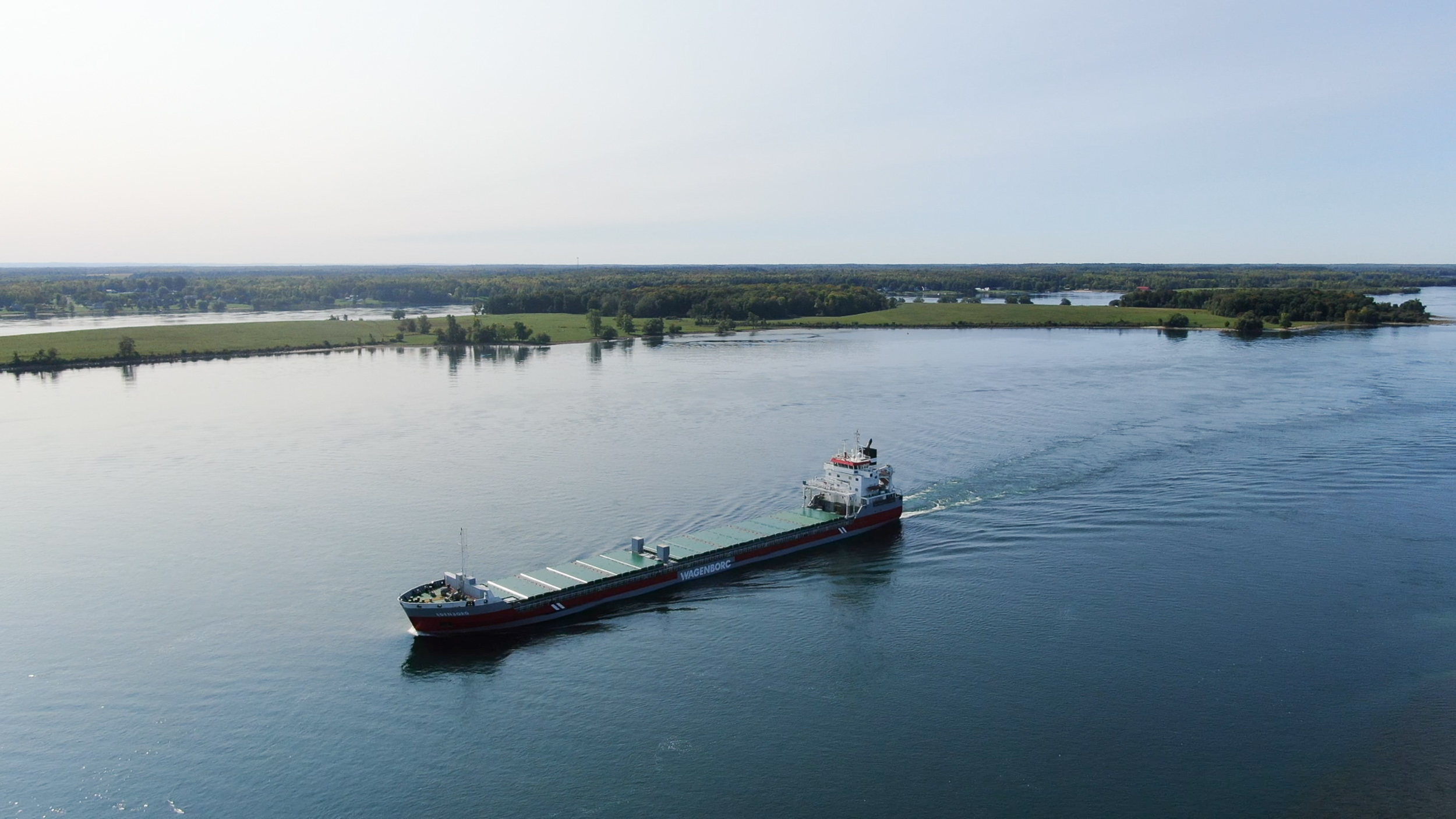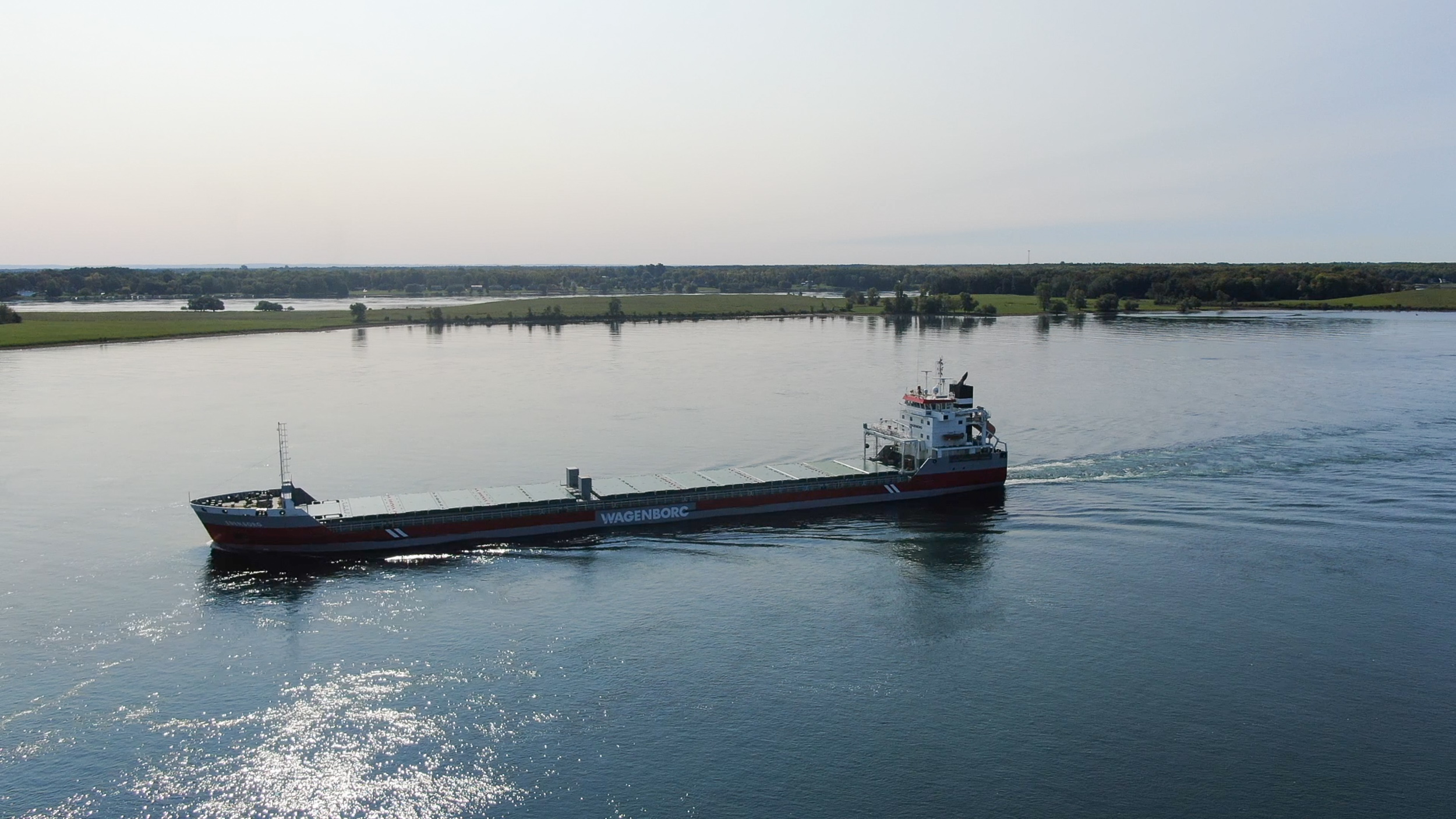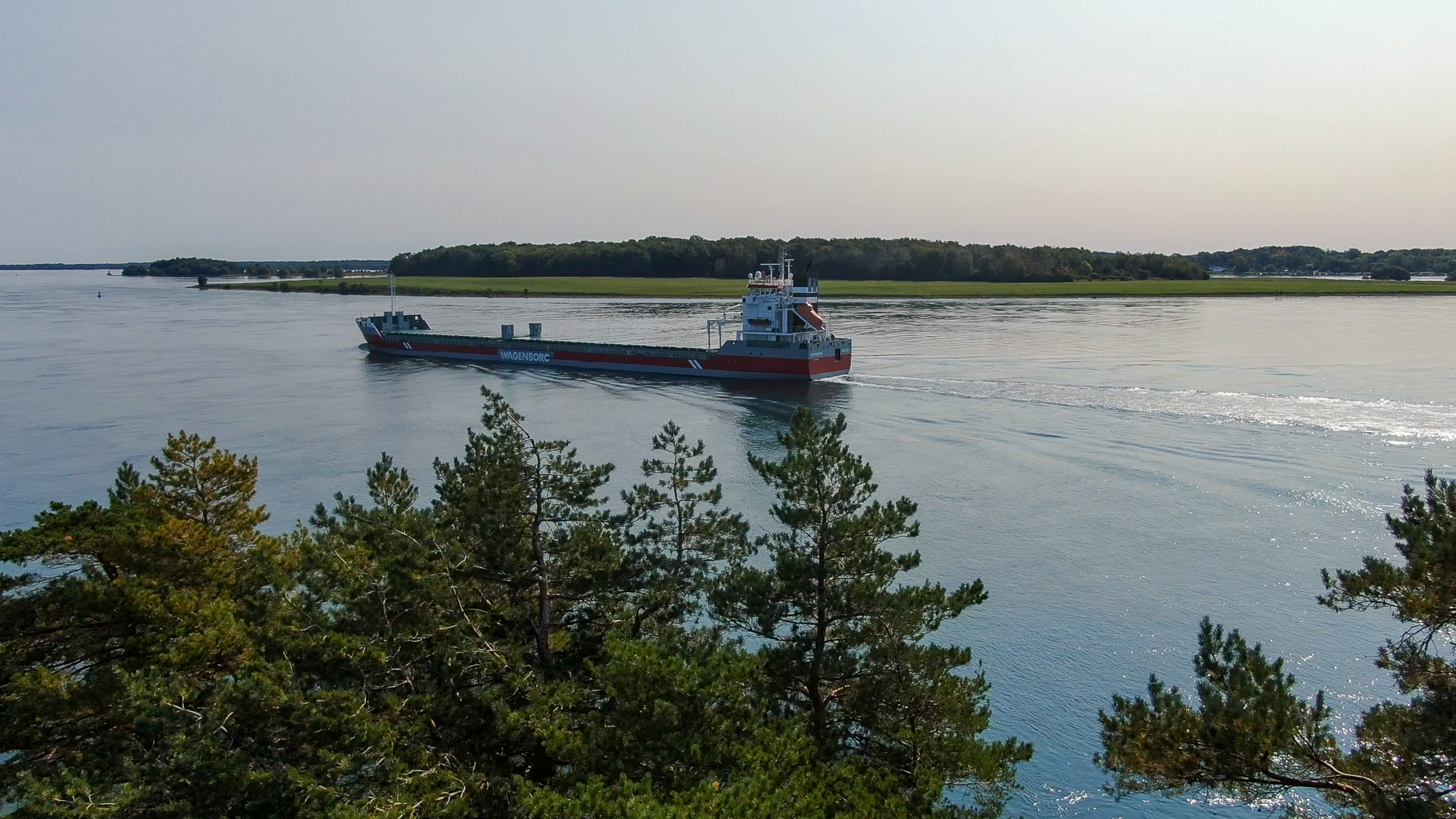 MARSGRACHT Passes Morrisburg & Loyalist Park on 31 August 2020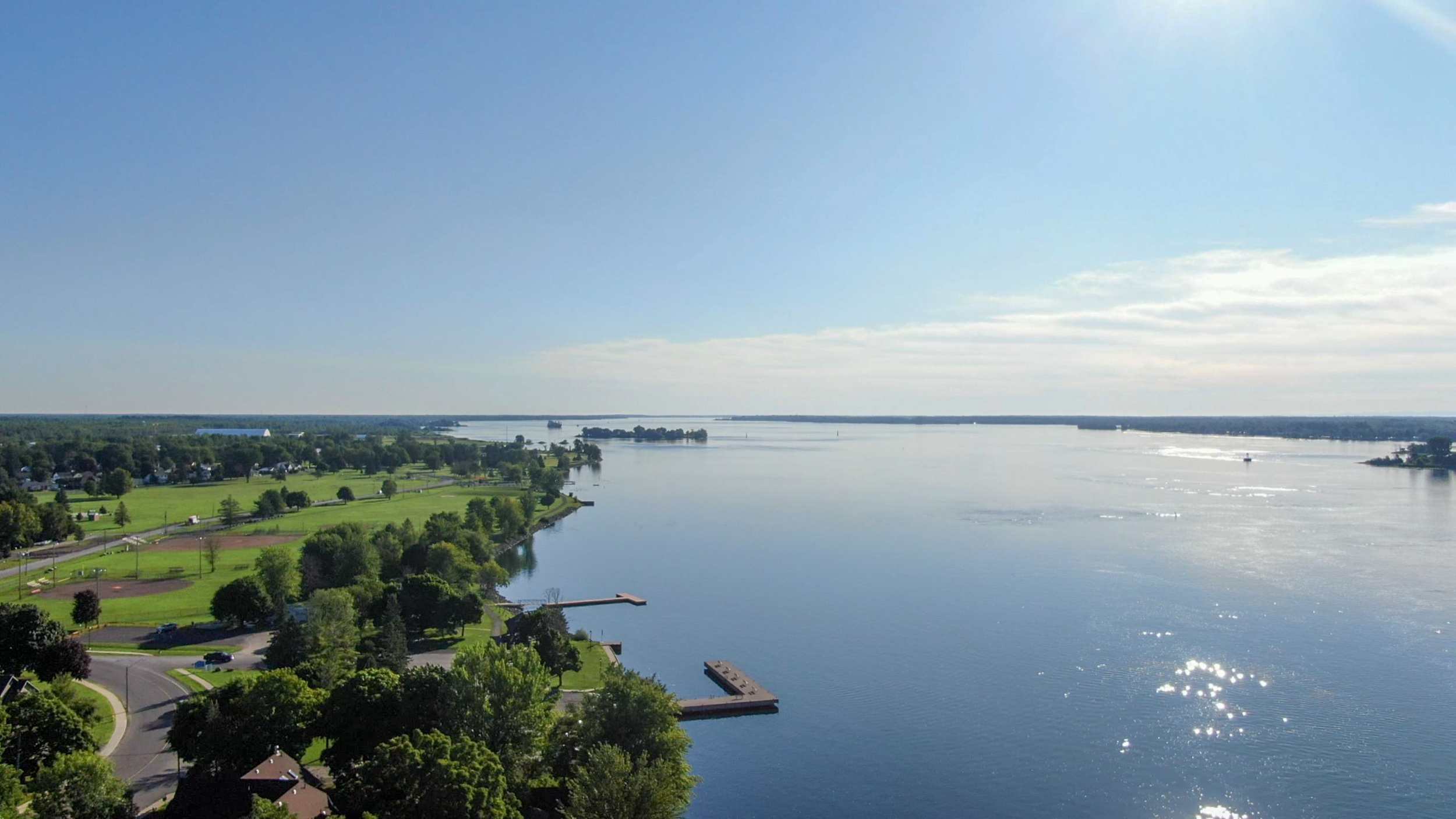 Looking East from just west of the dock - The MARSGRACHT appears in the distance travelling upriver.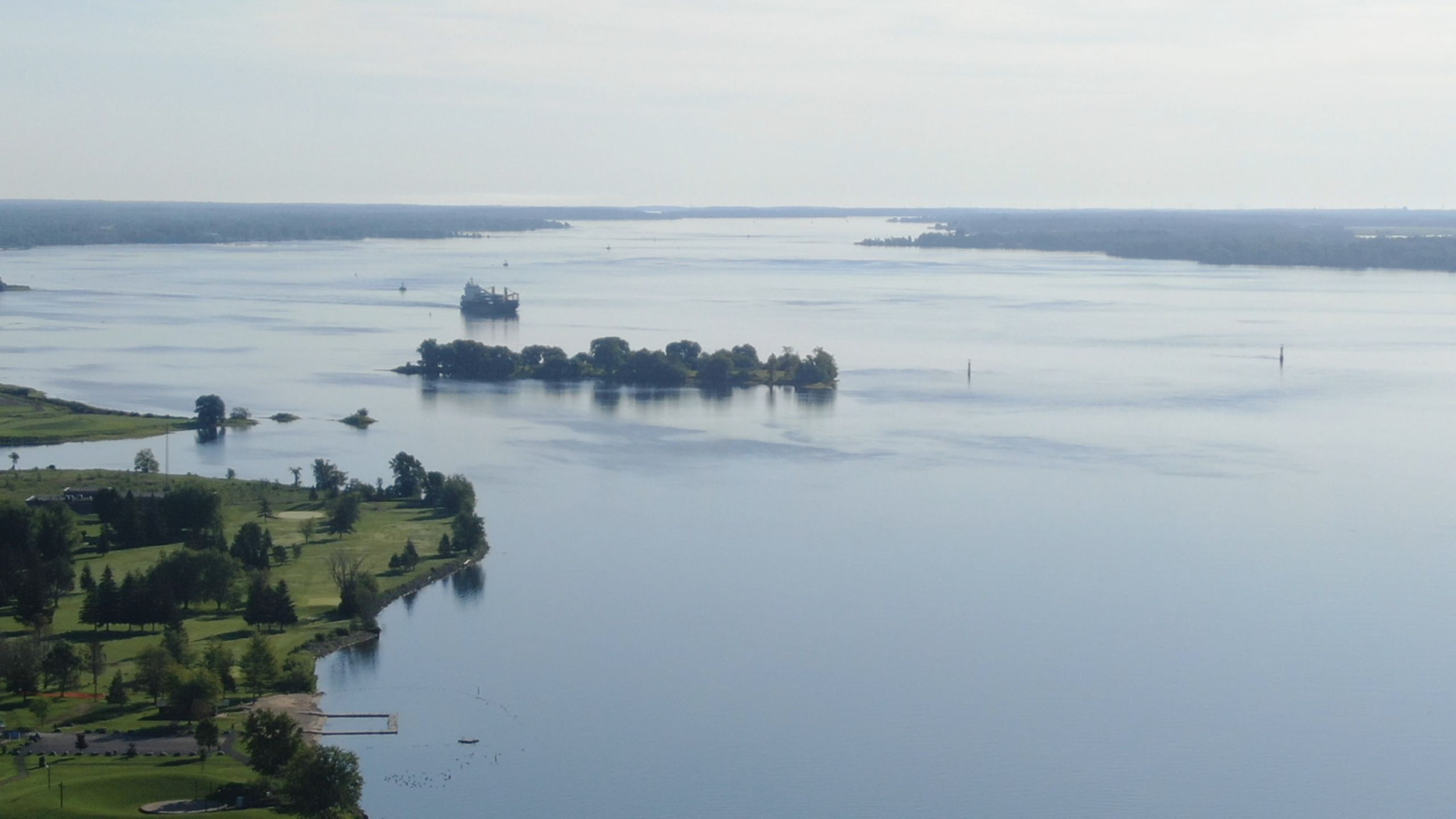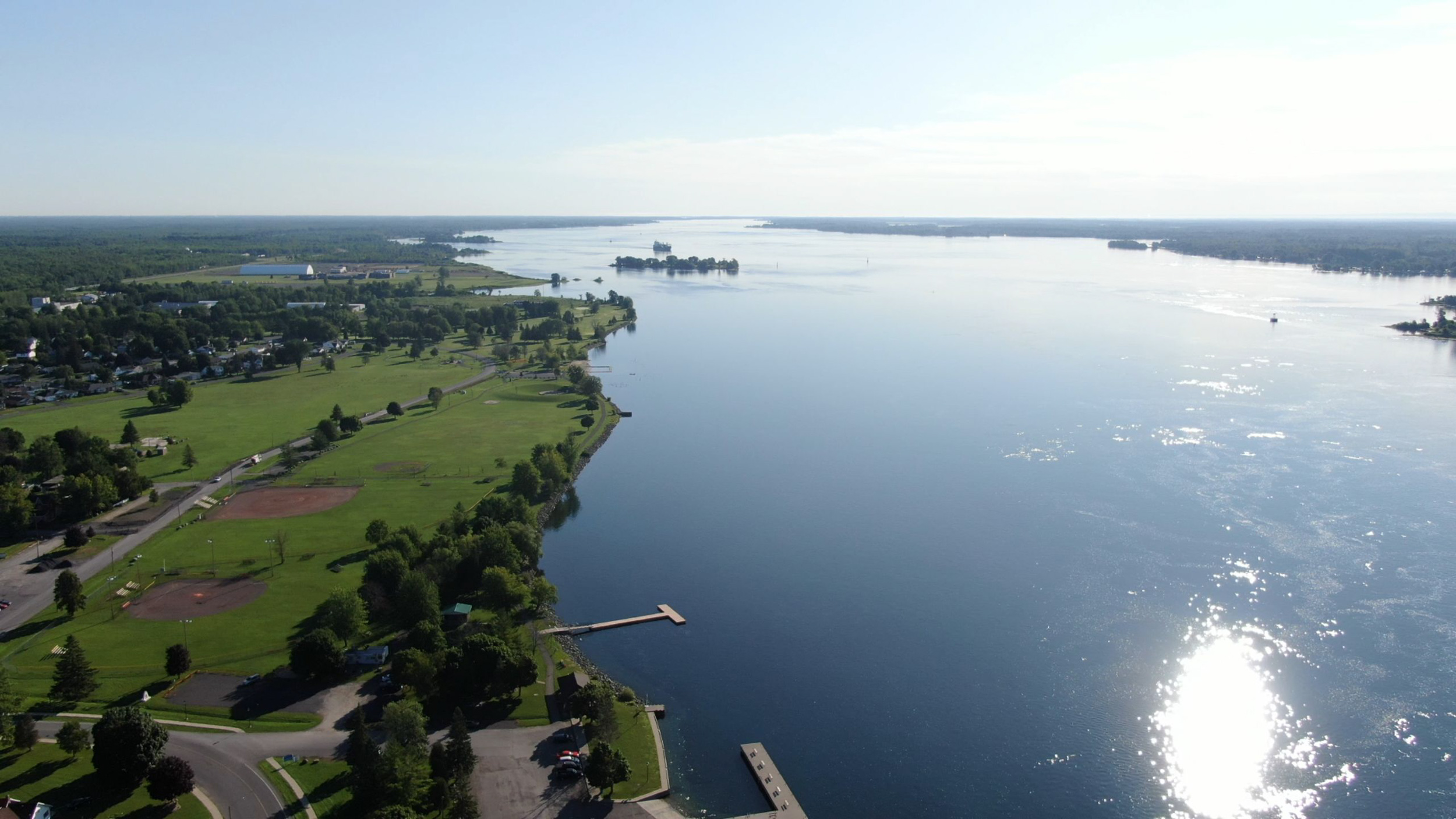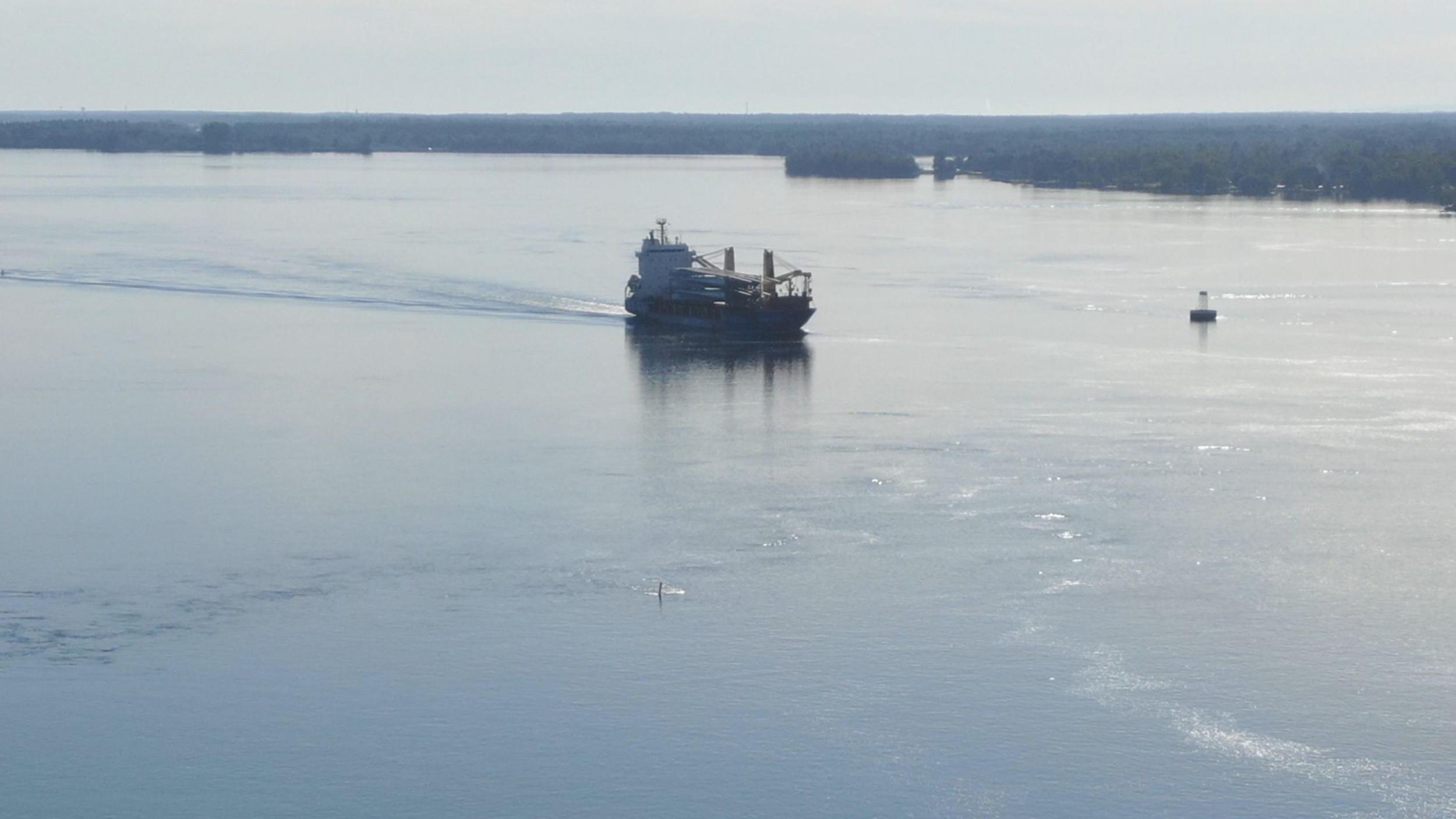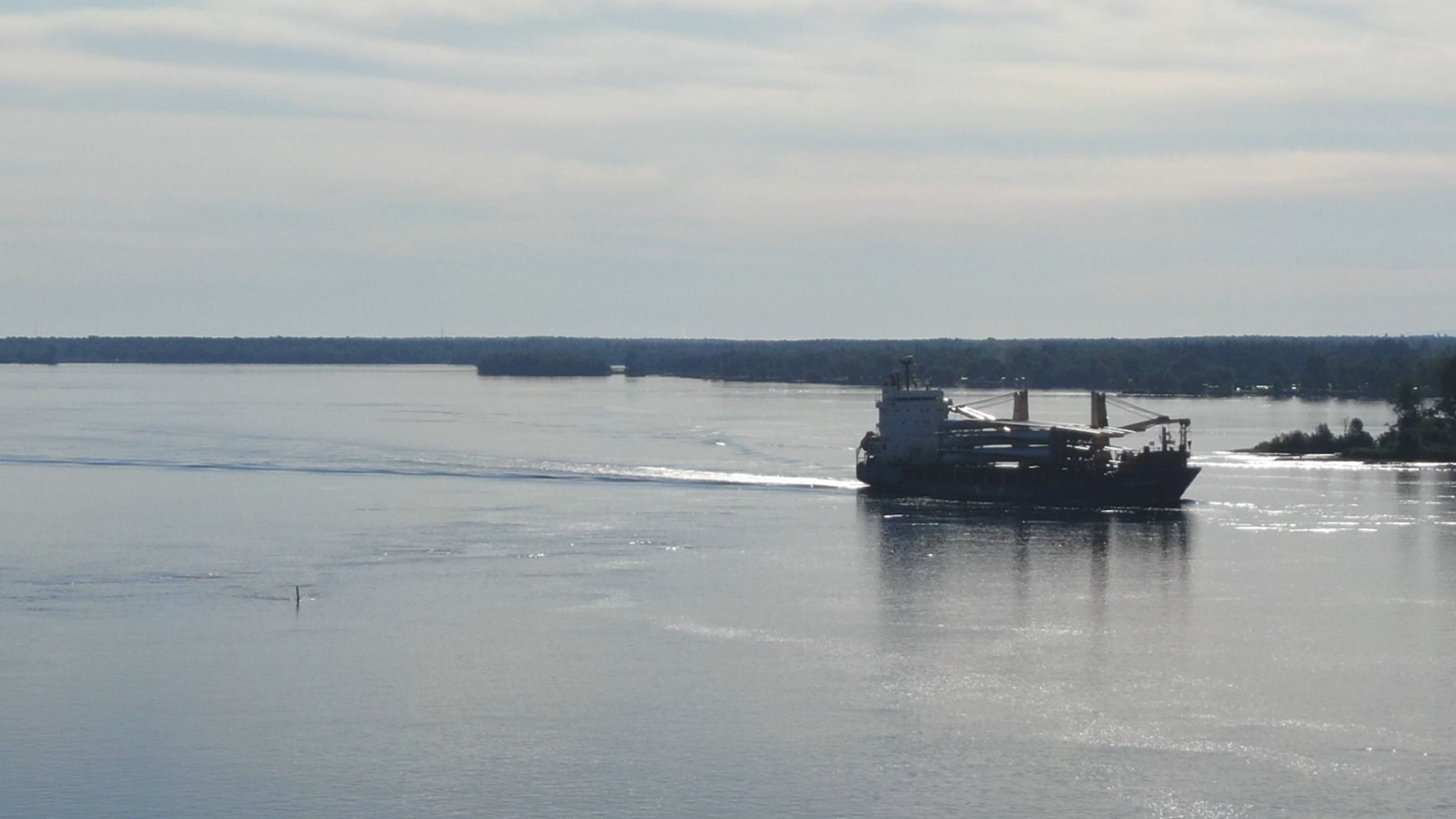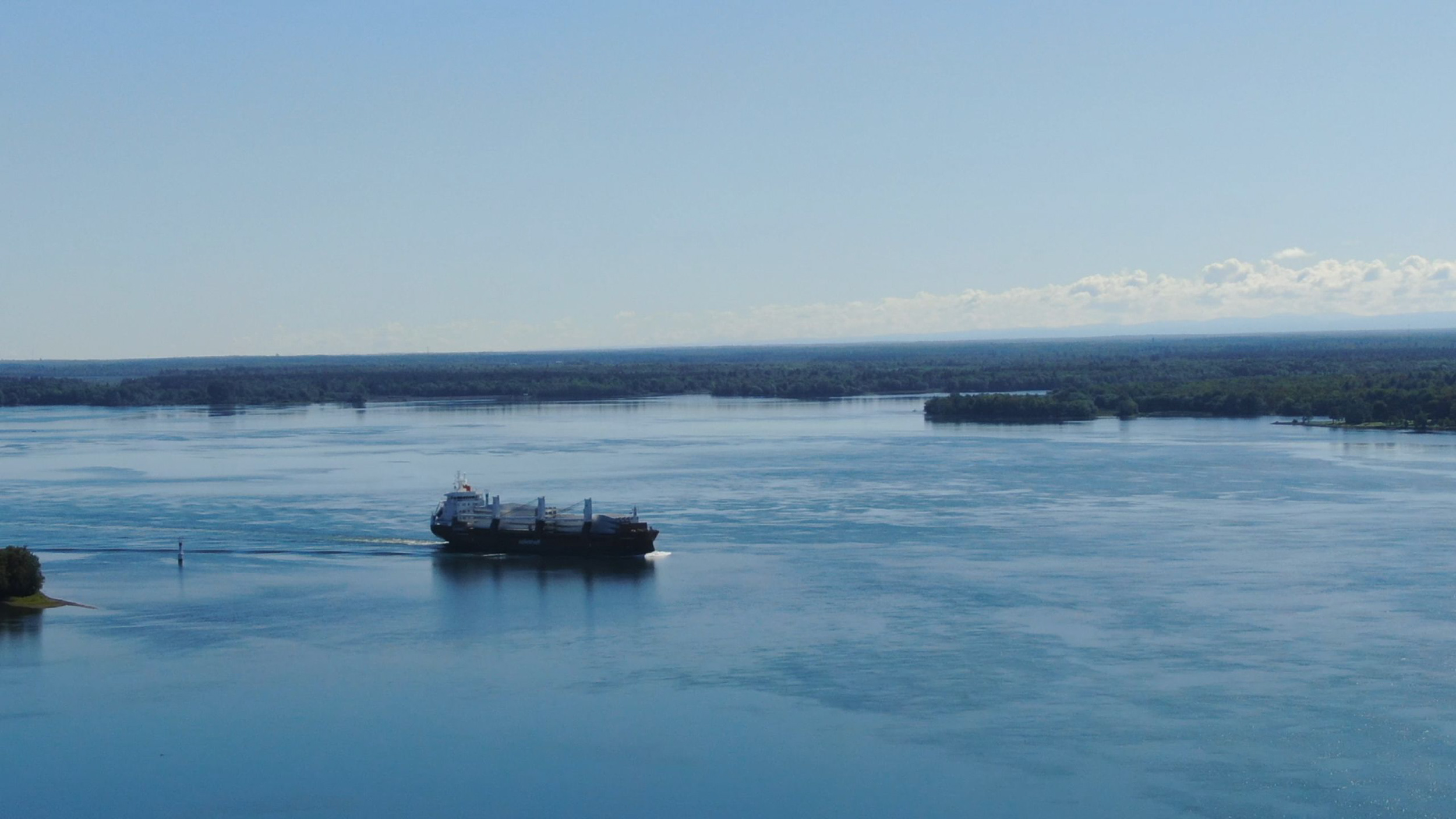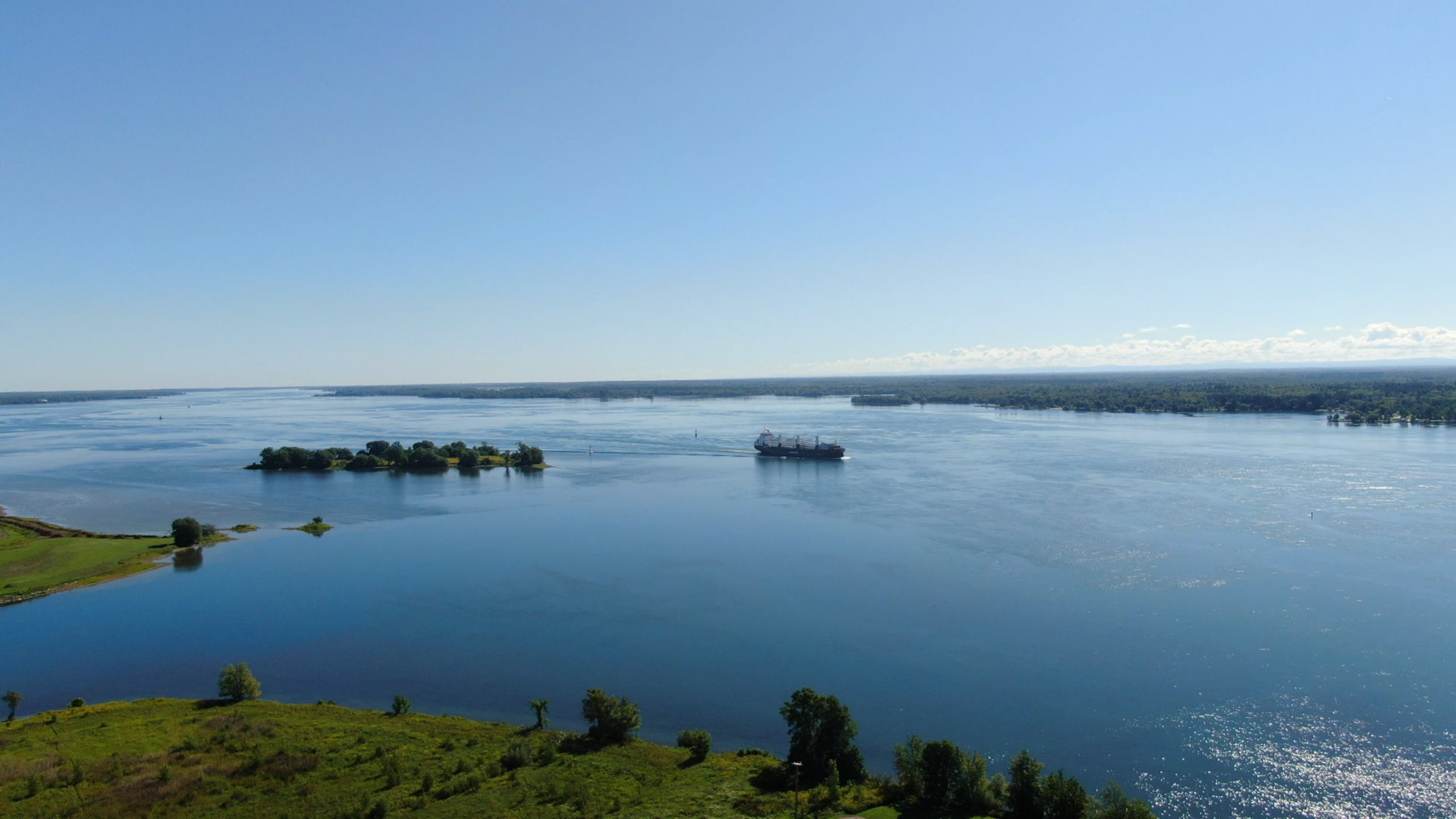 Now passing the Morrisburg Golf Club.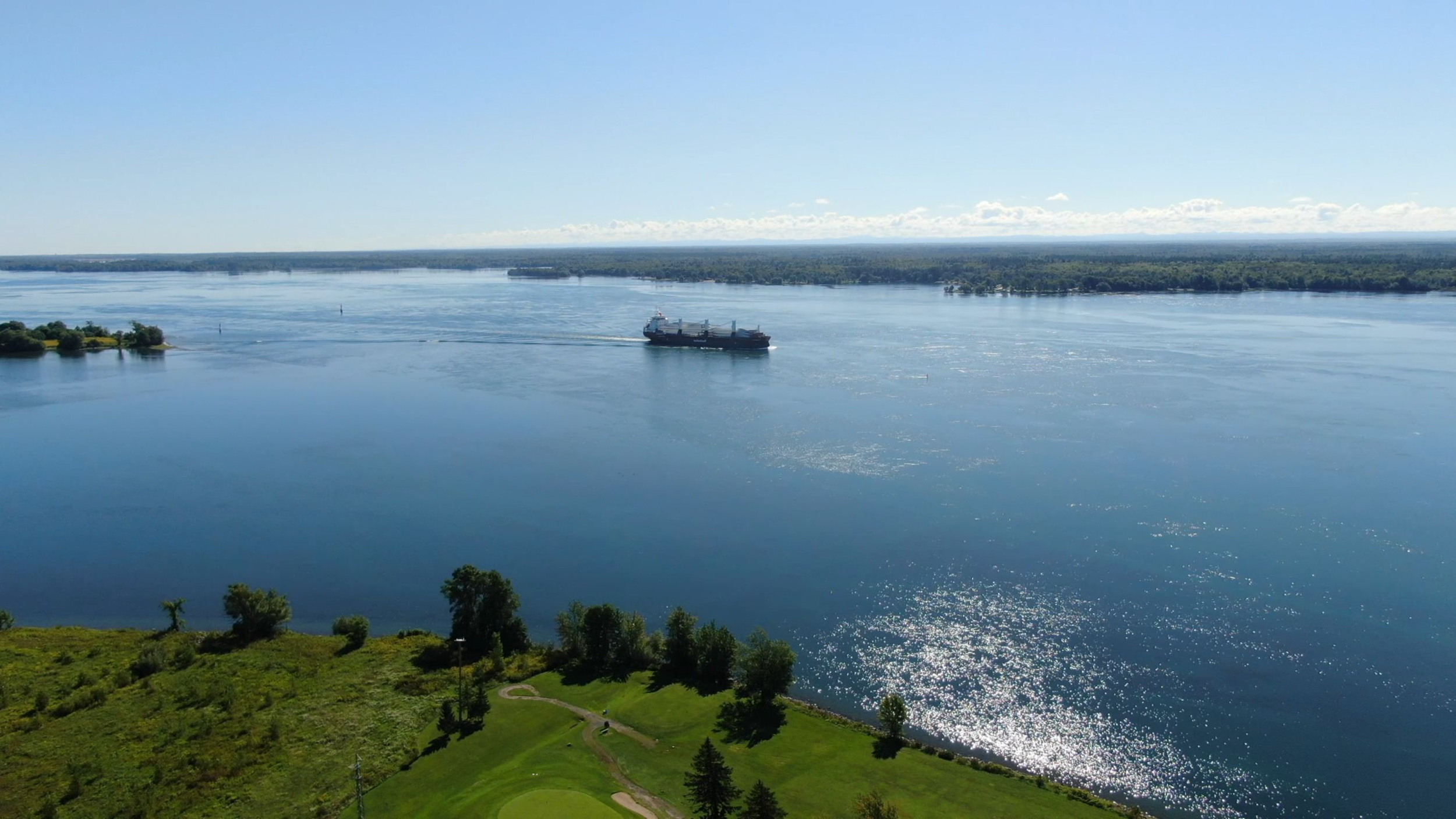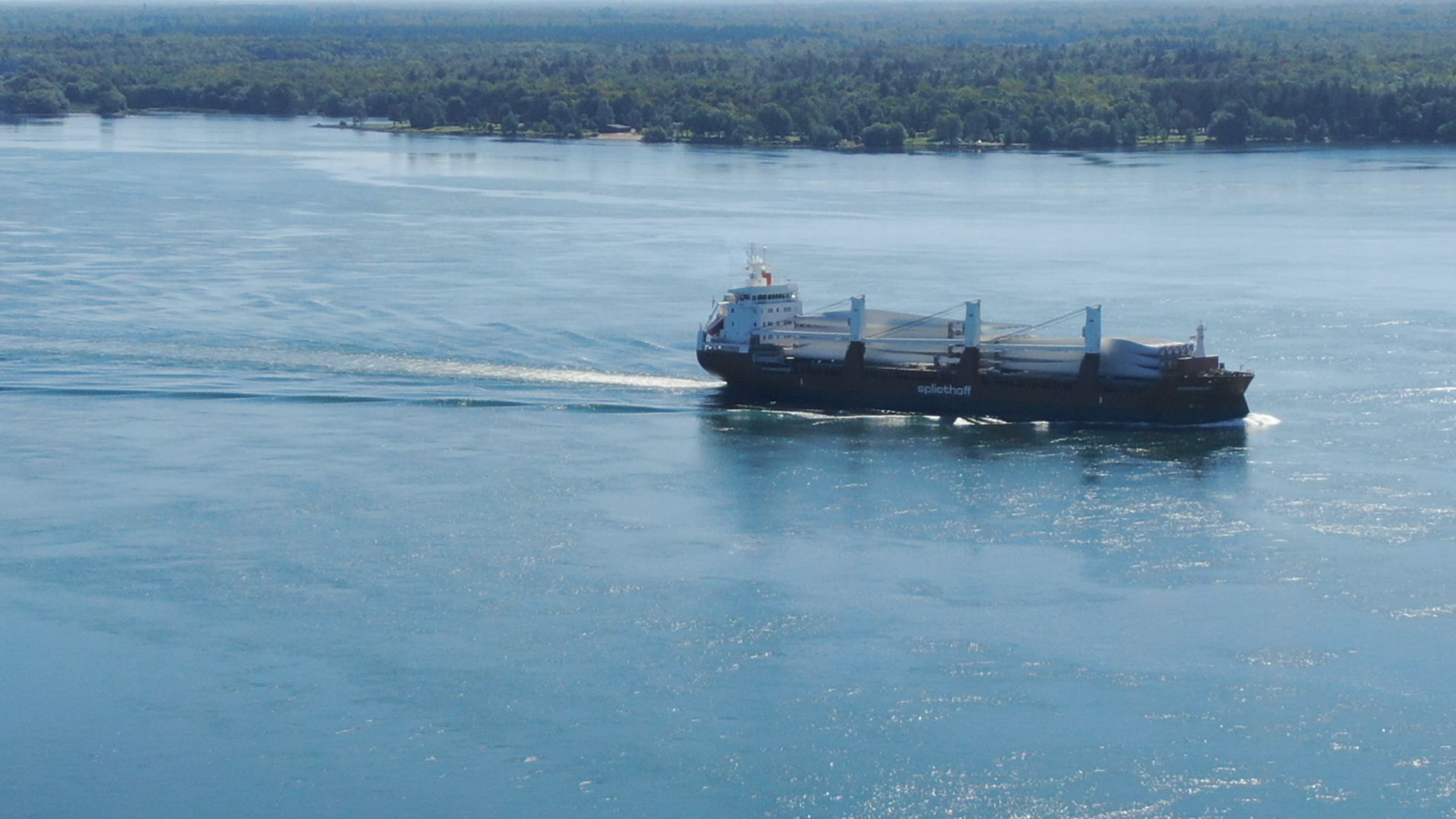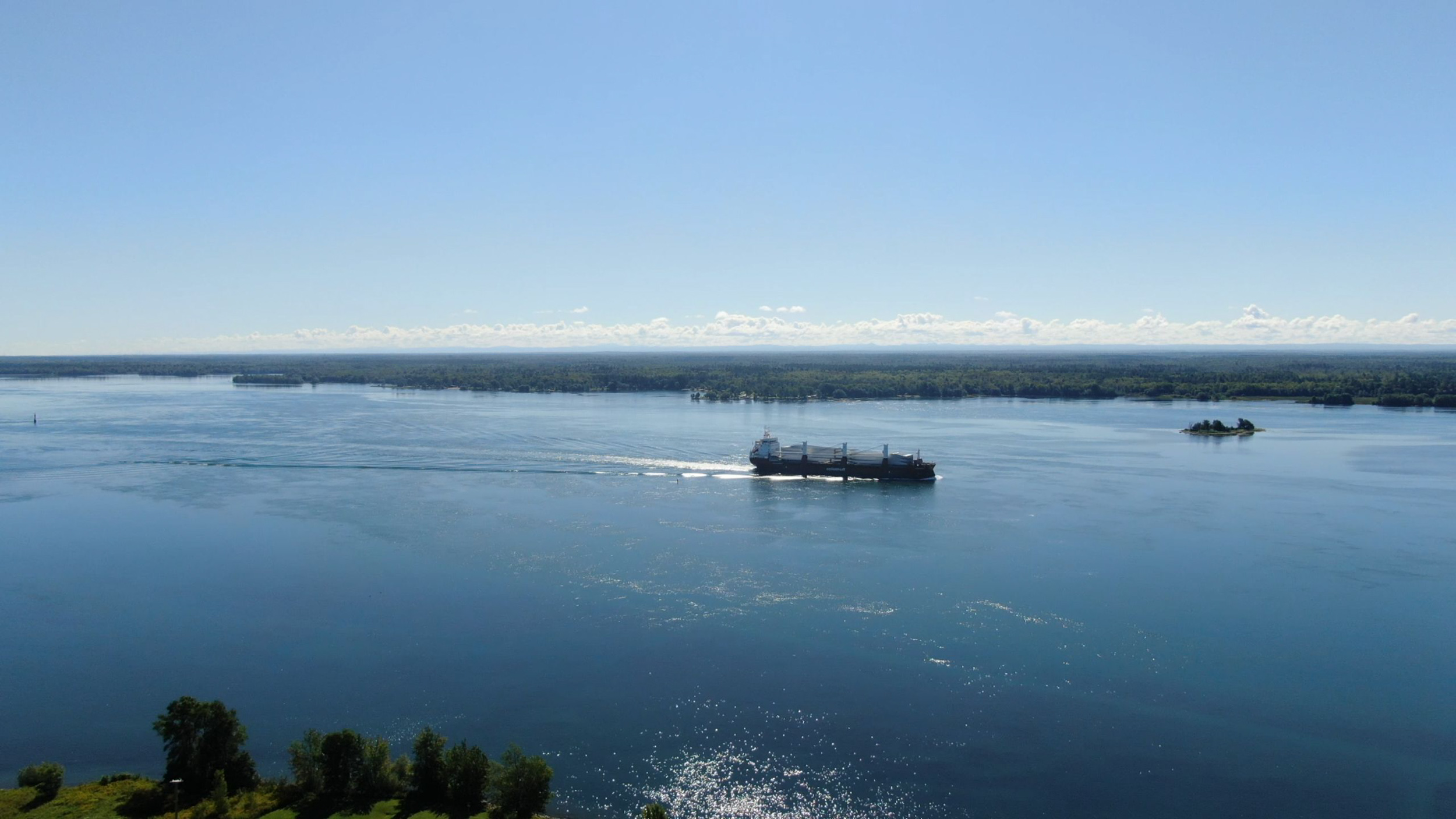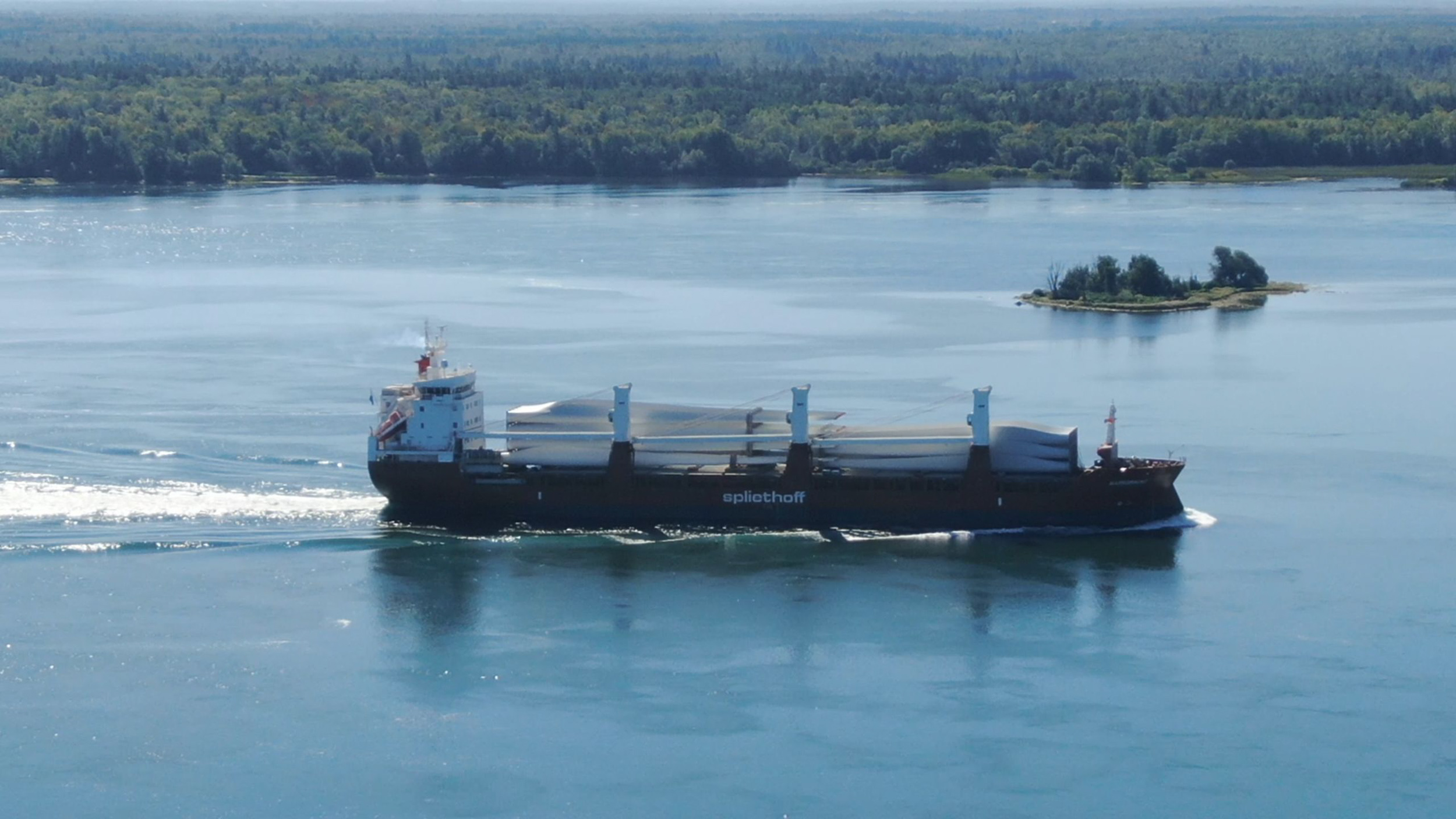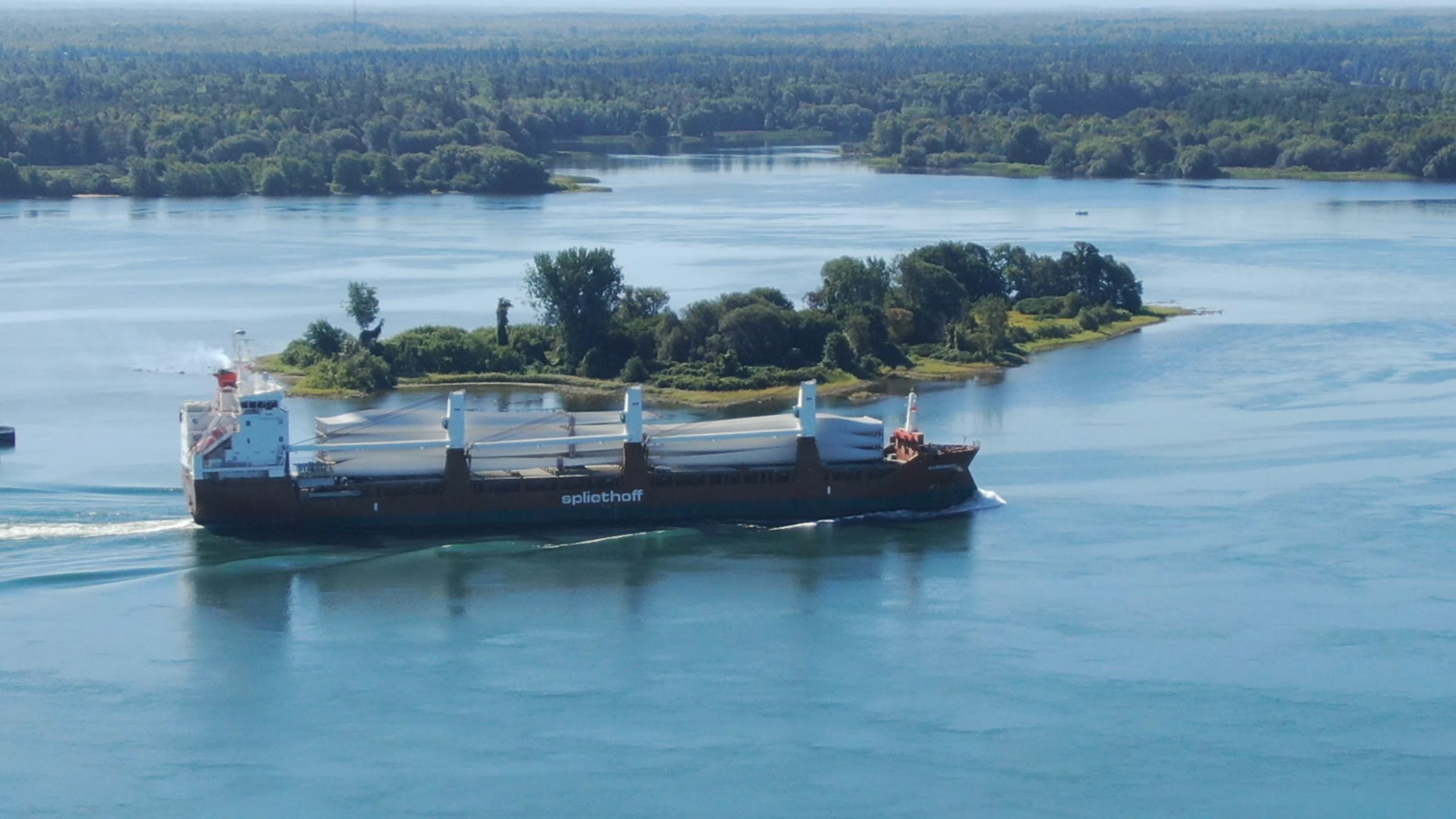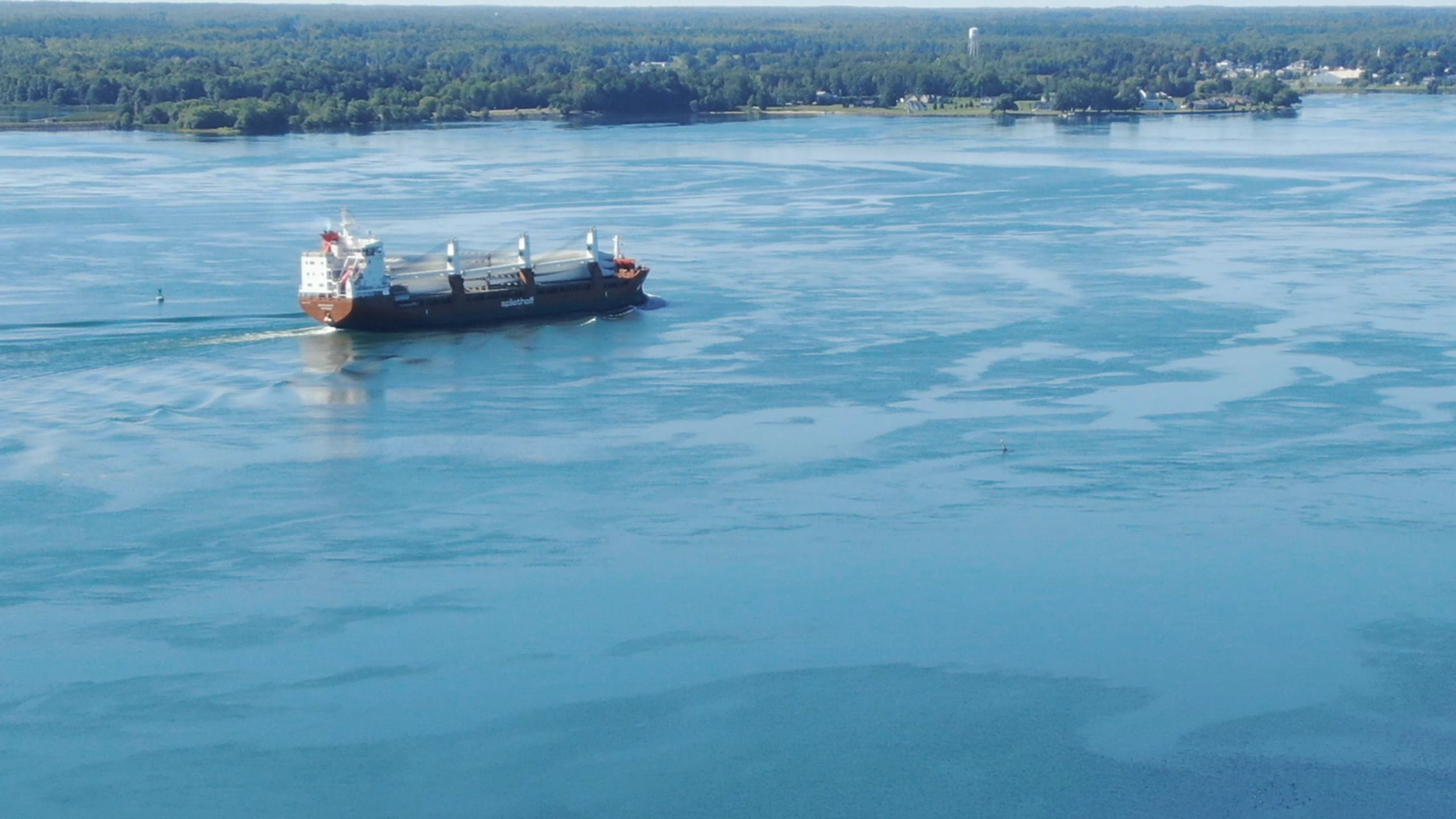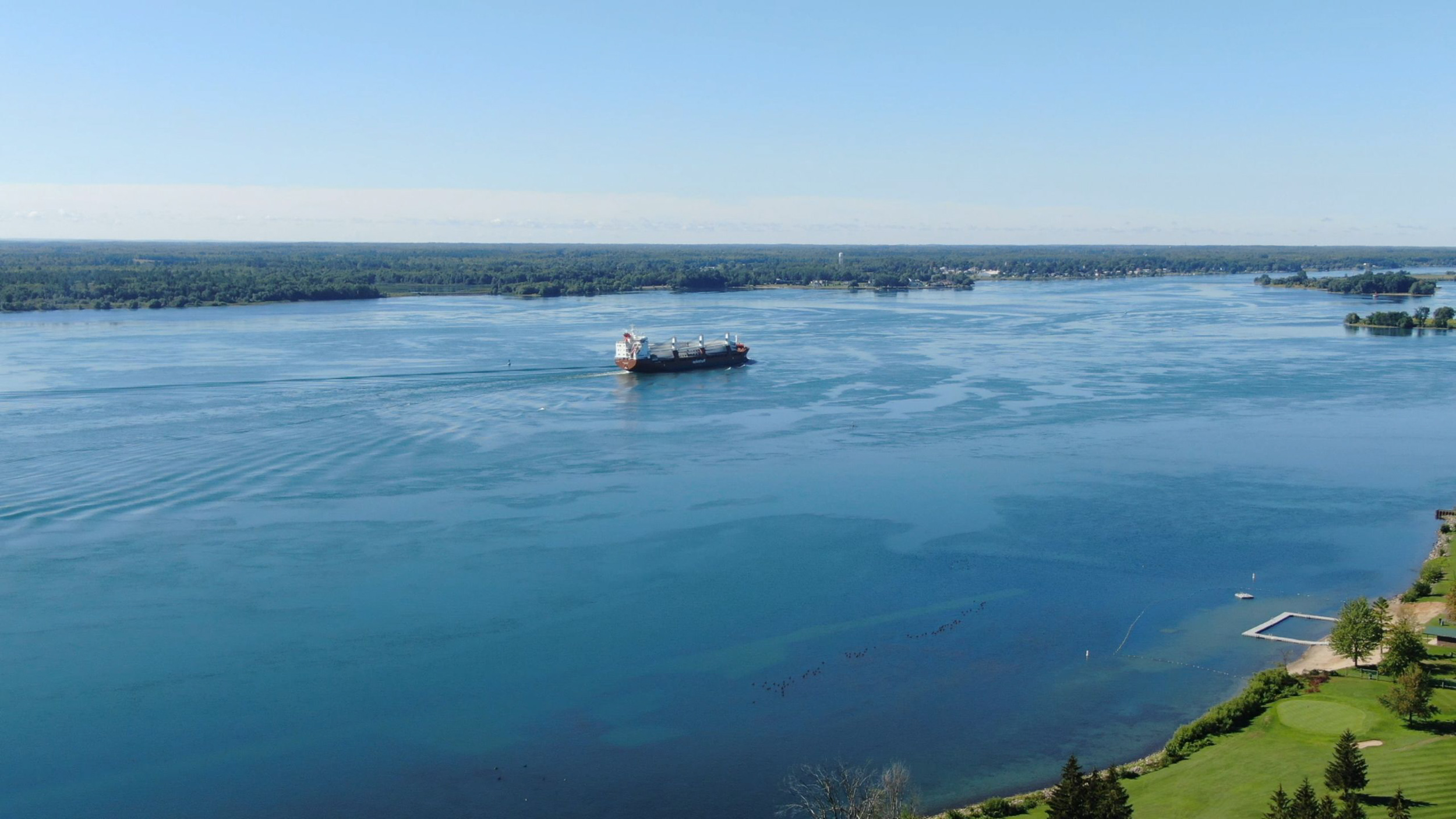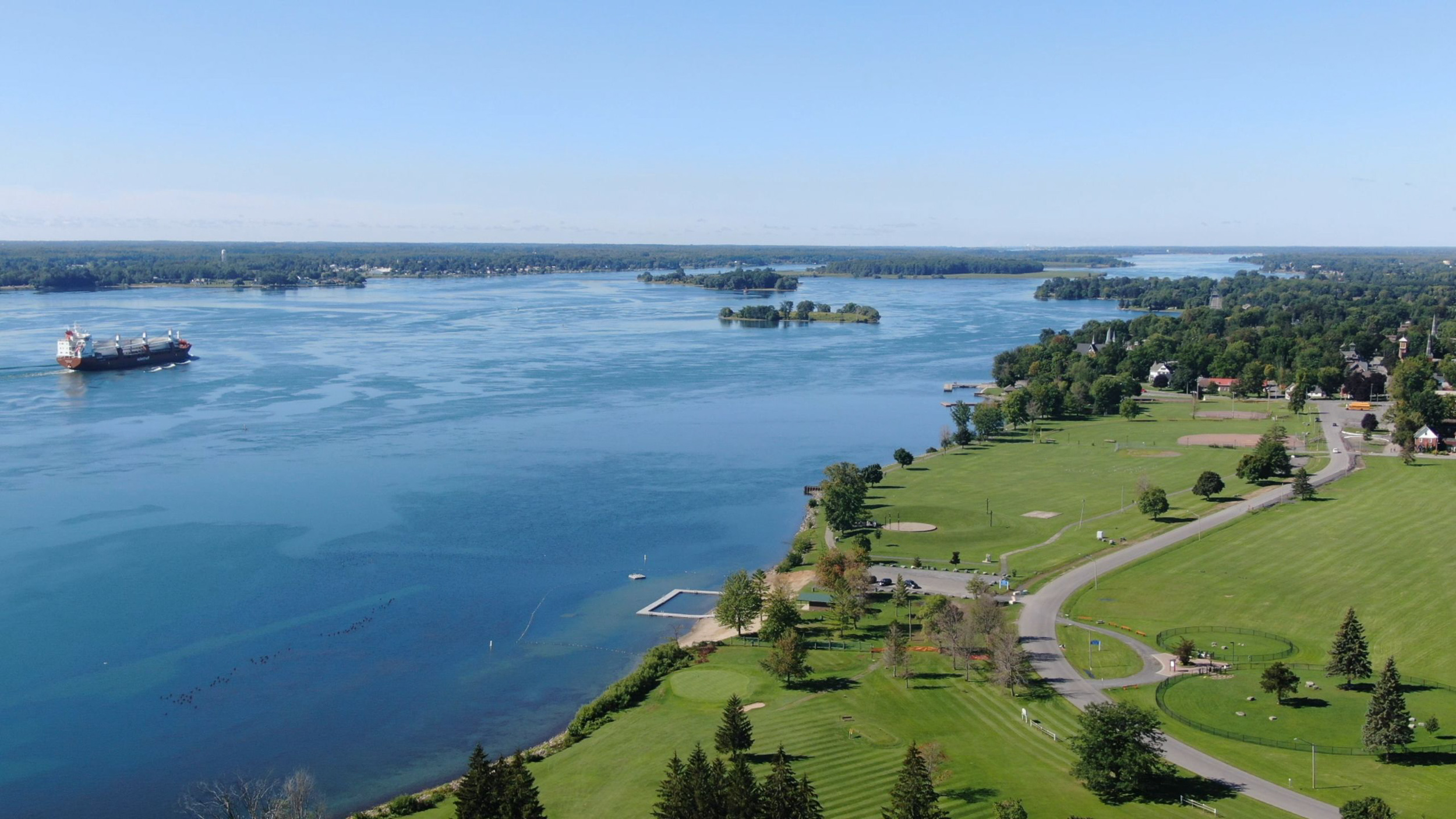 Heading past Waddington in NY State and Mariatown in Canada.
Now passing Loyalist Park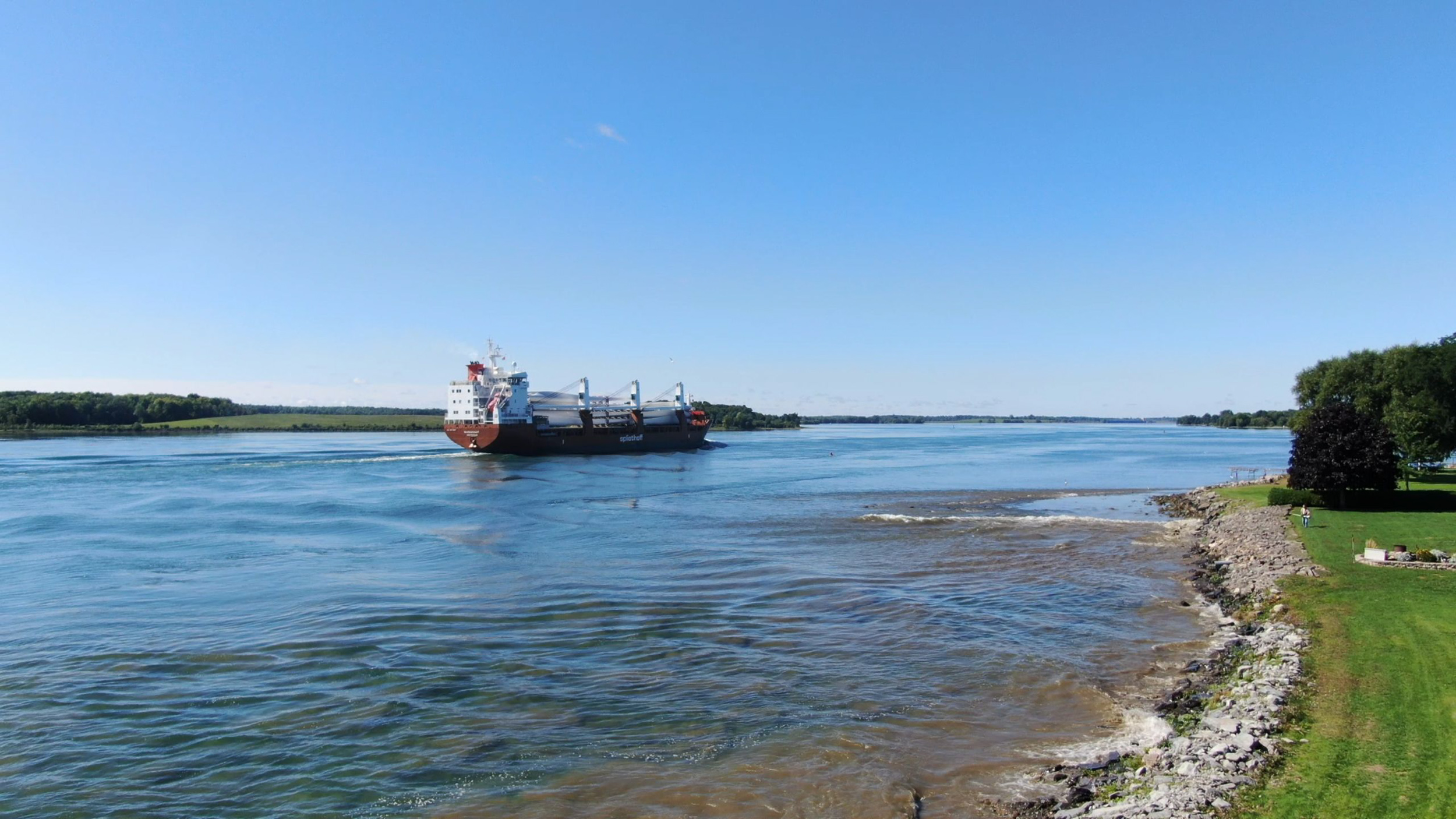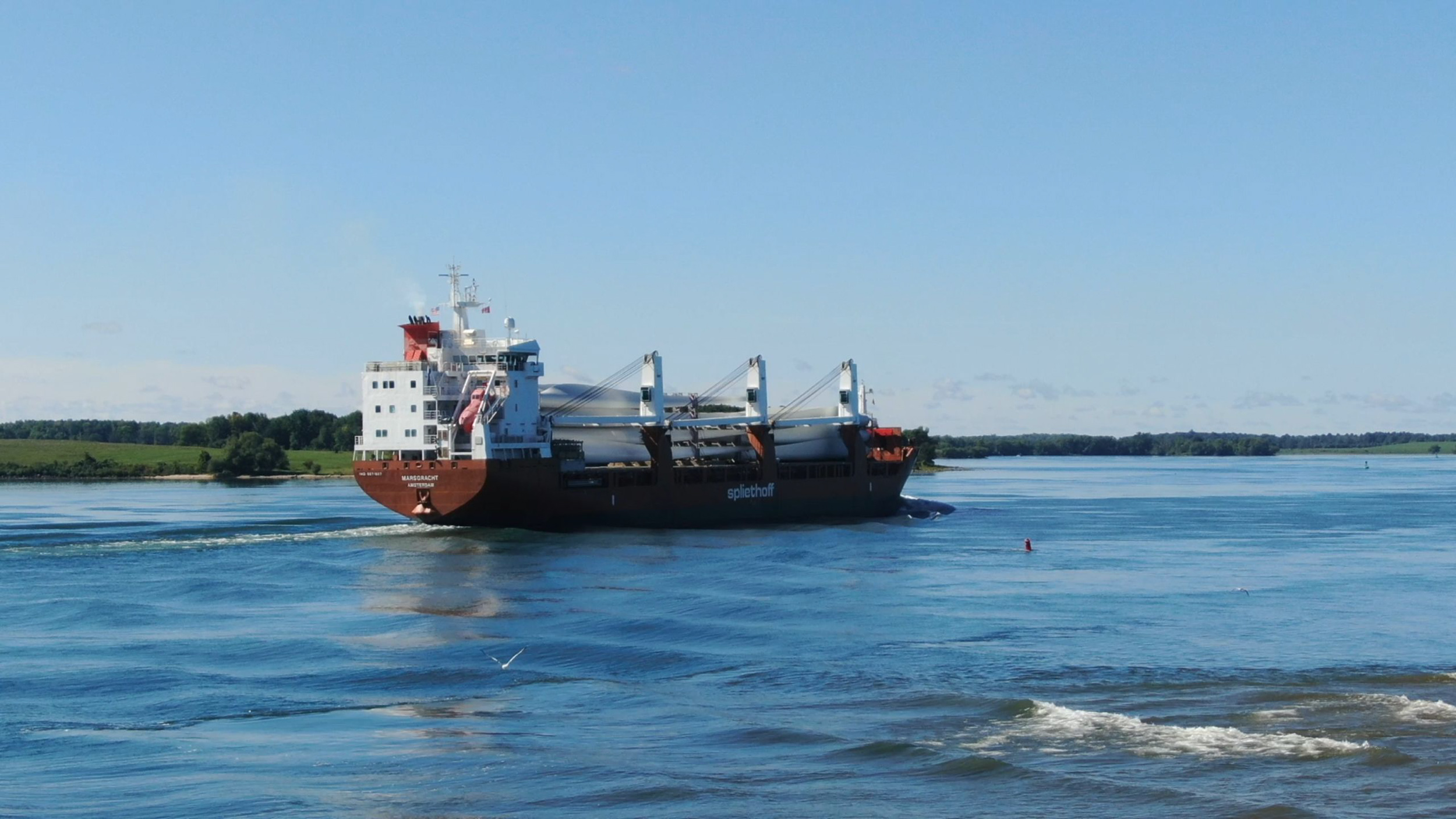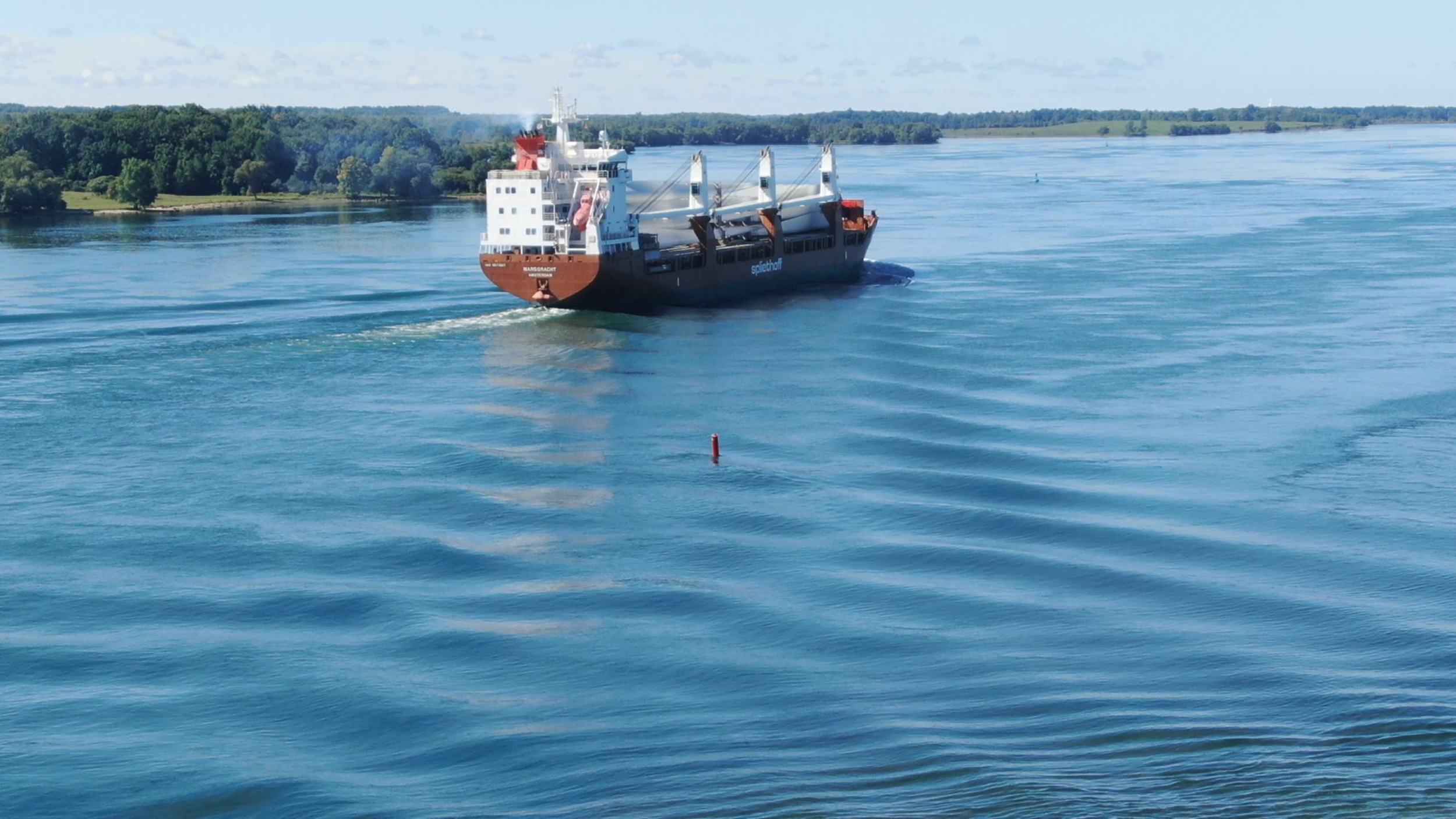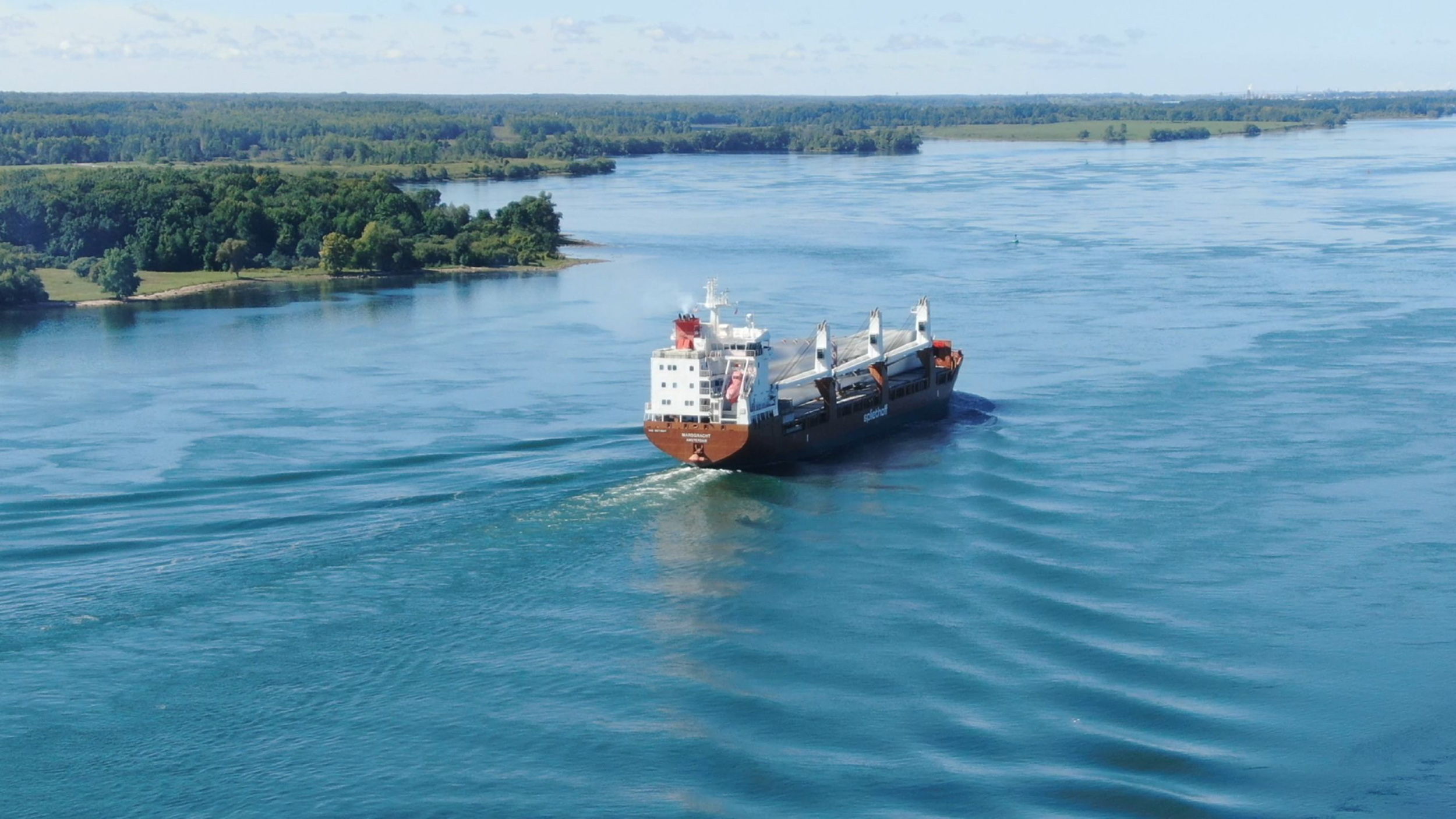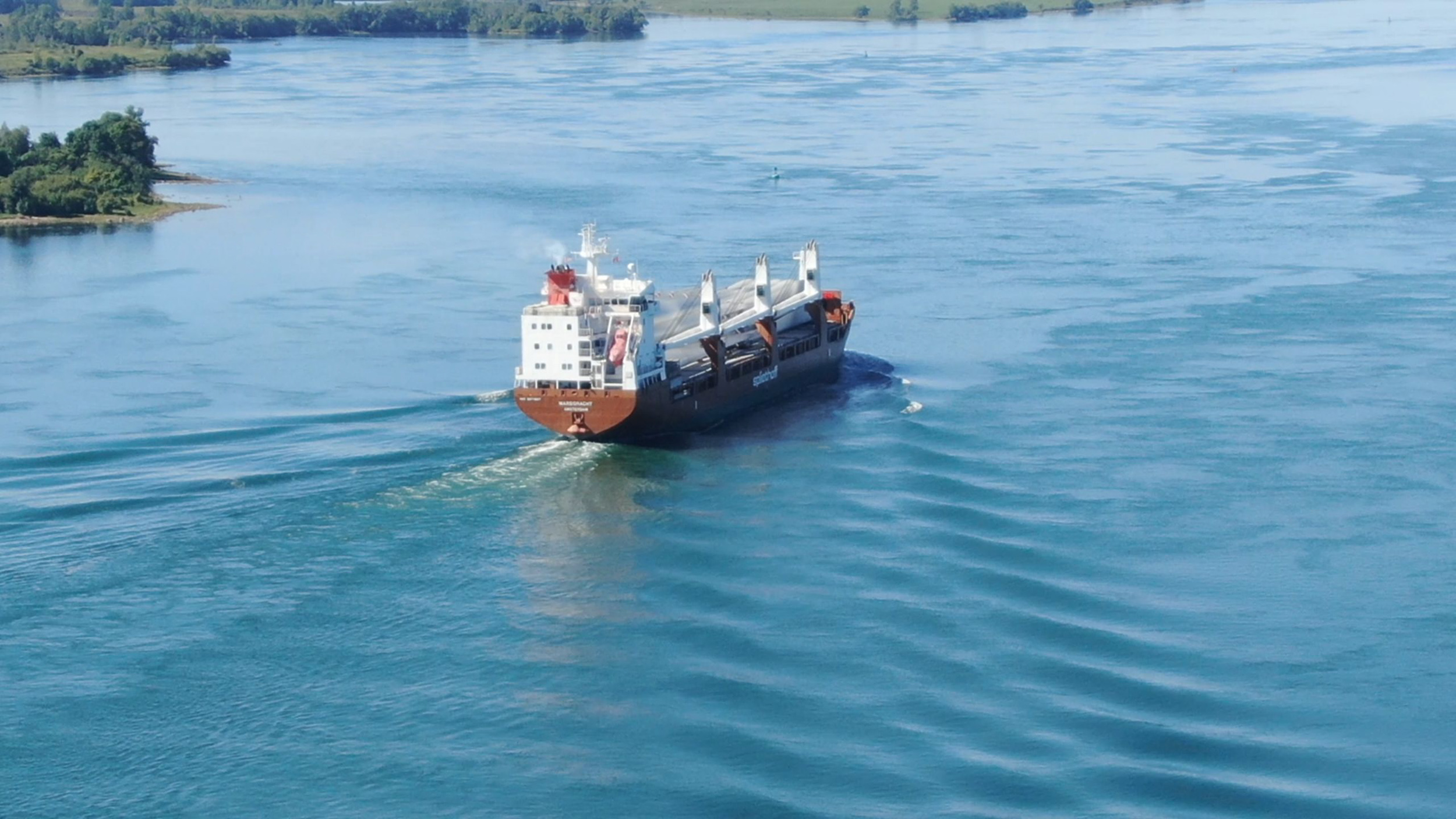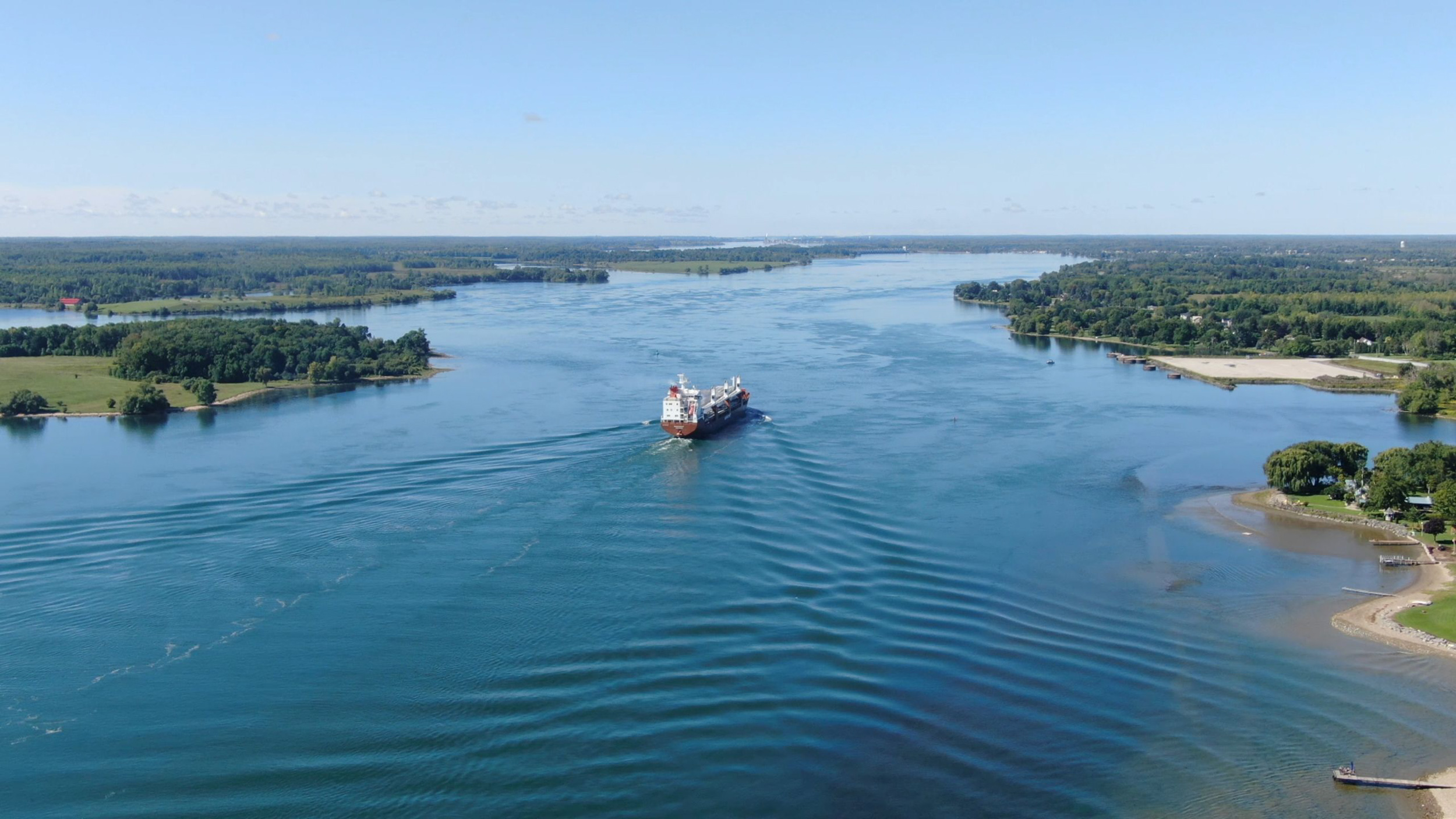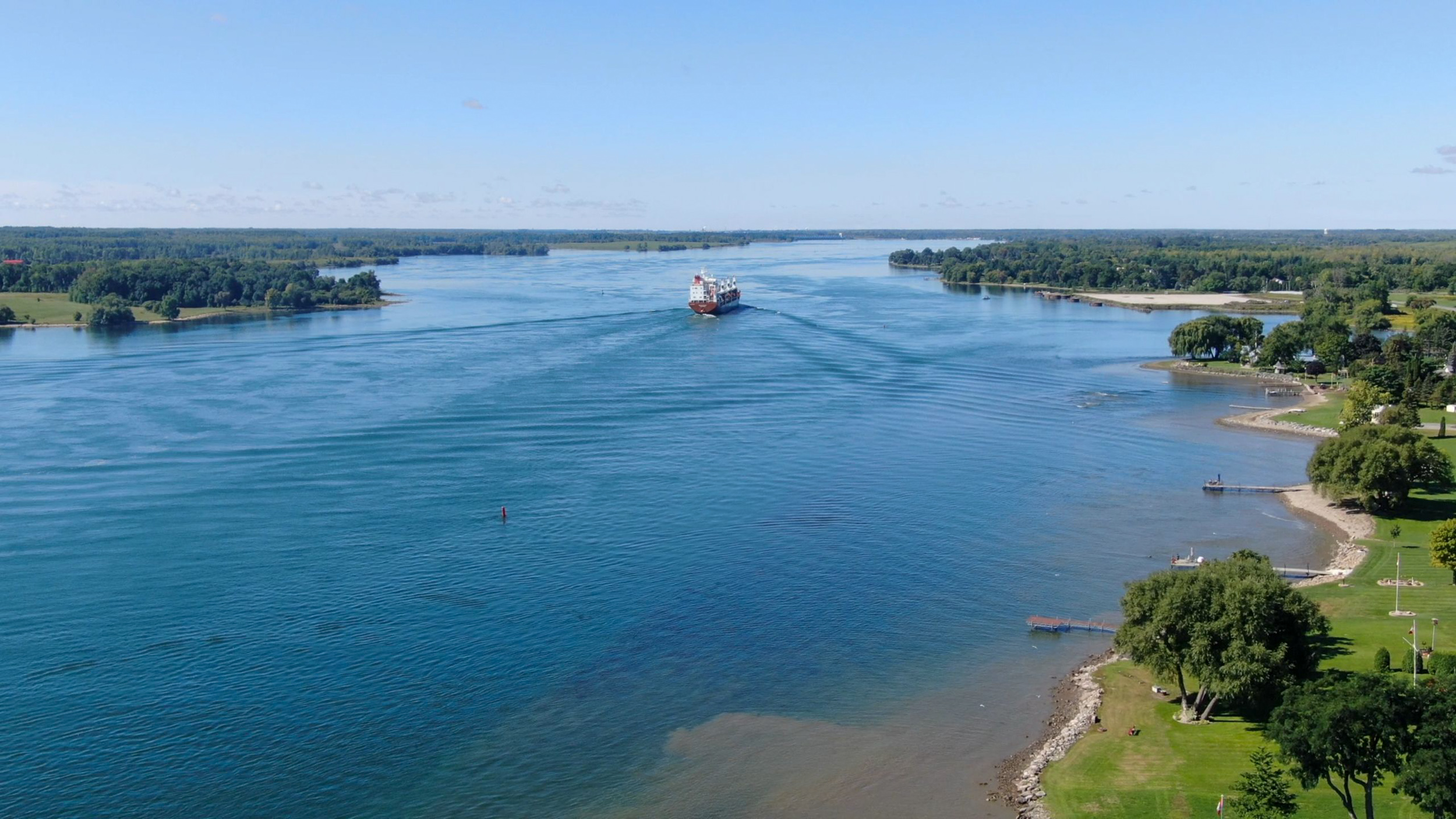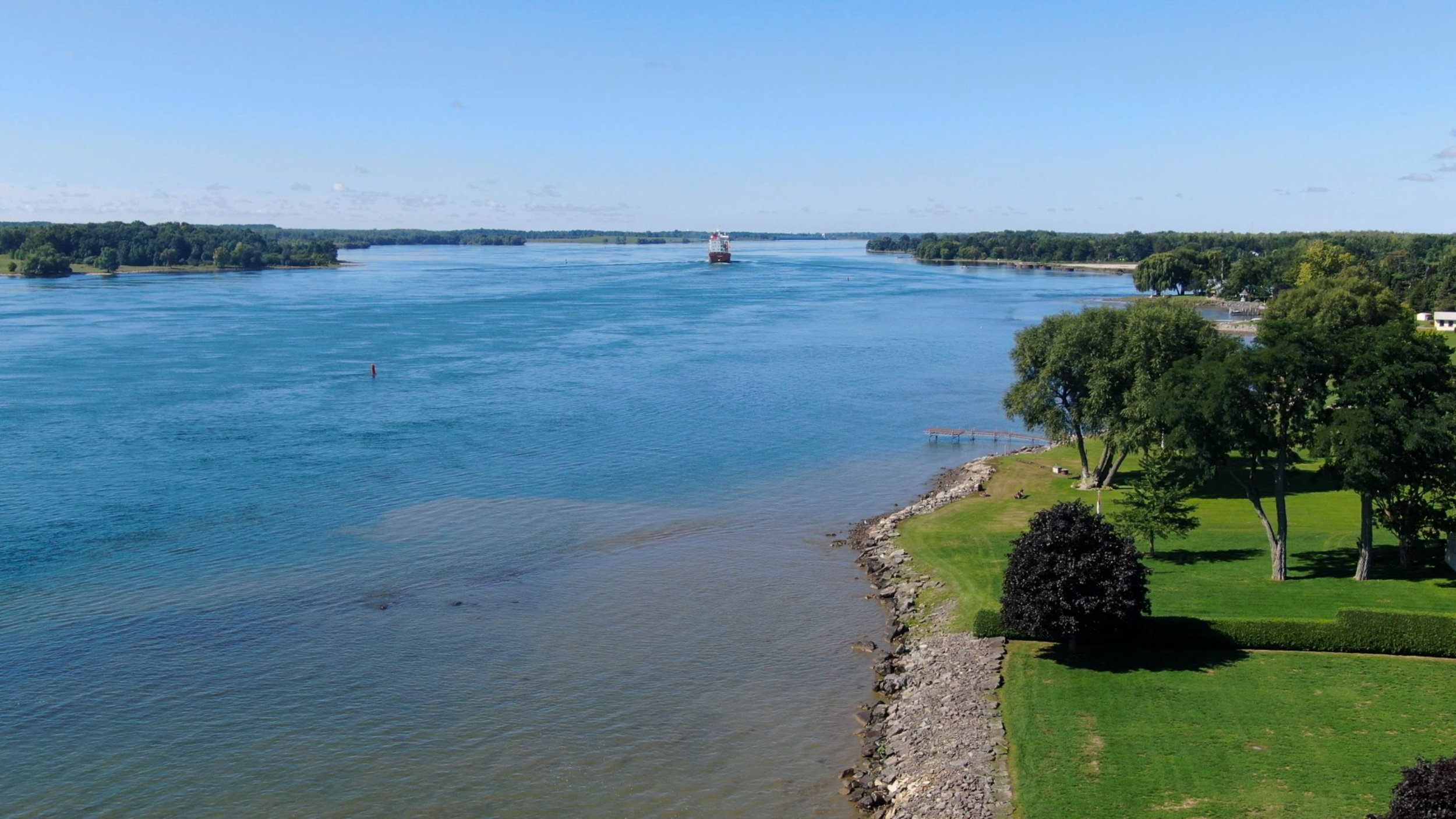 FEDERAL BRISTOL Passes Through the Iroquois Lock on 31 August 2020
With some interested spectators (The Resident Ospreys)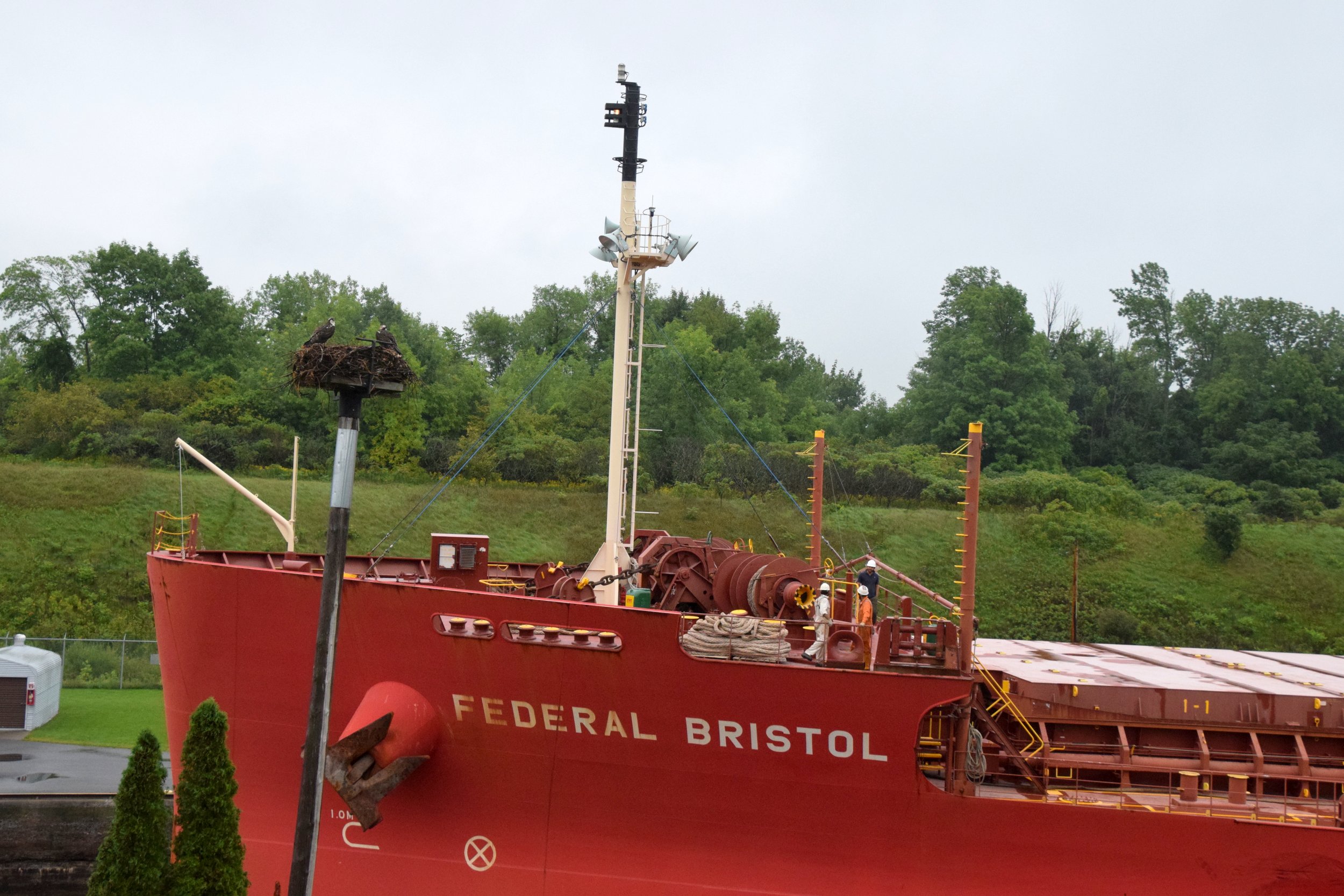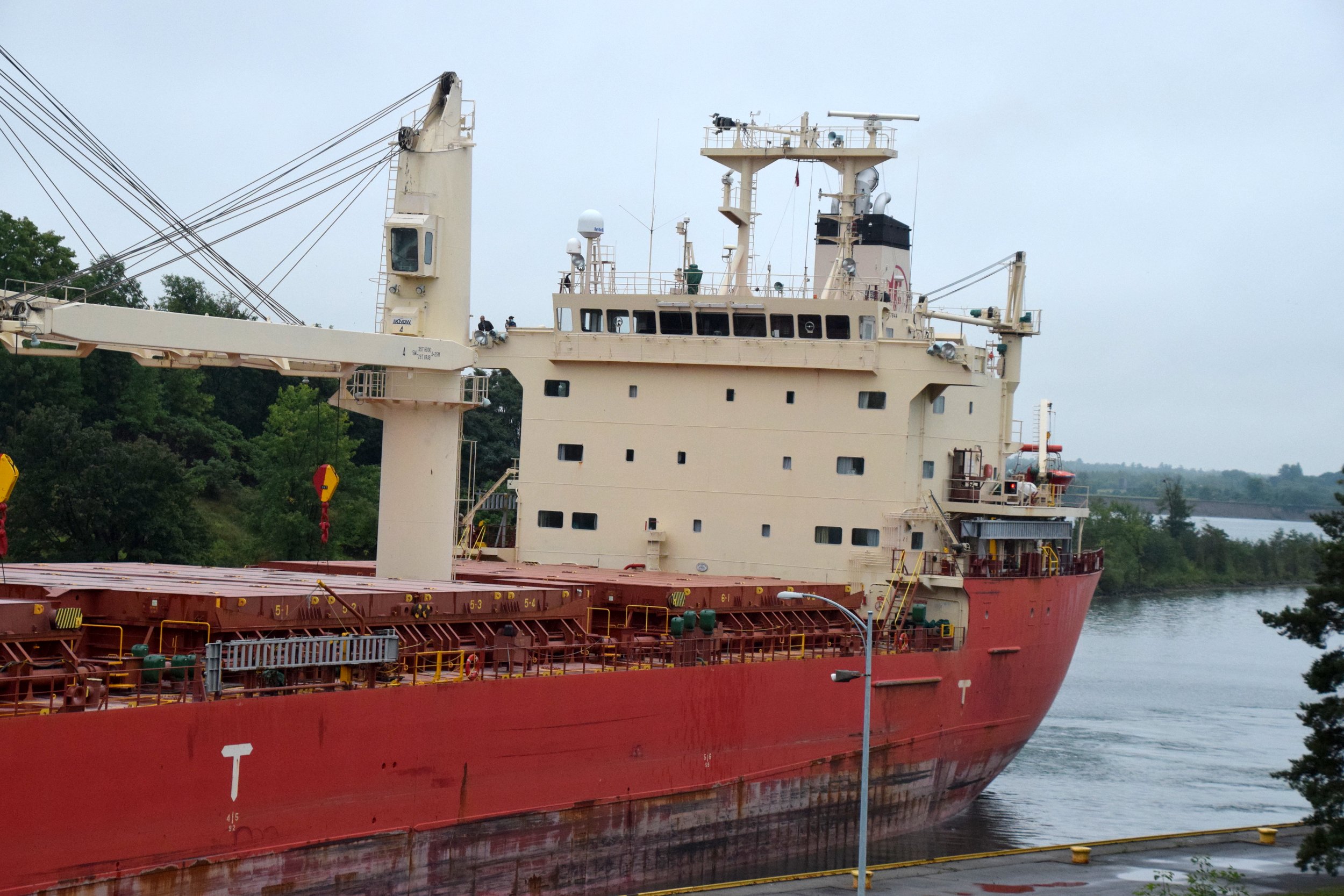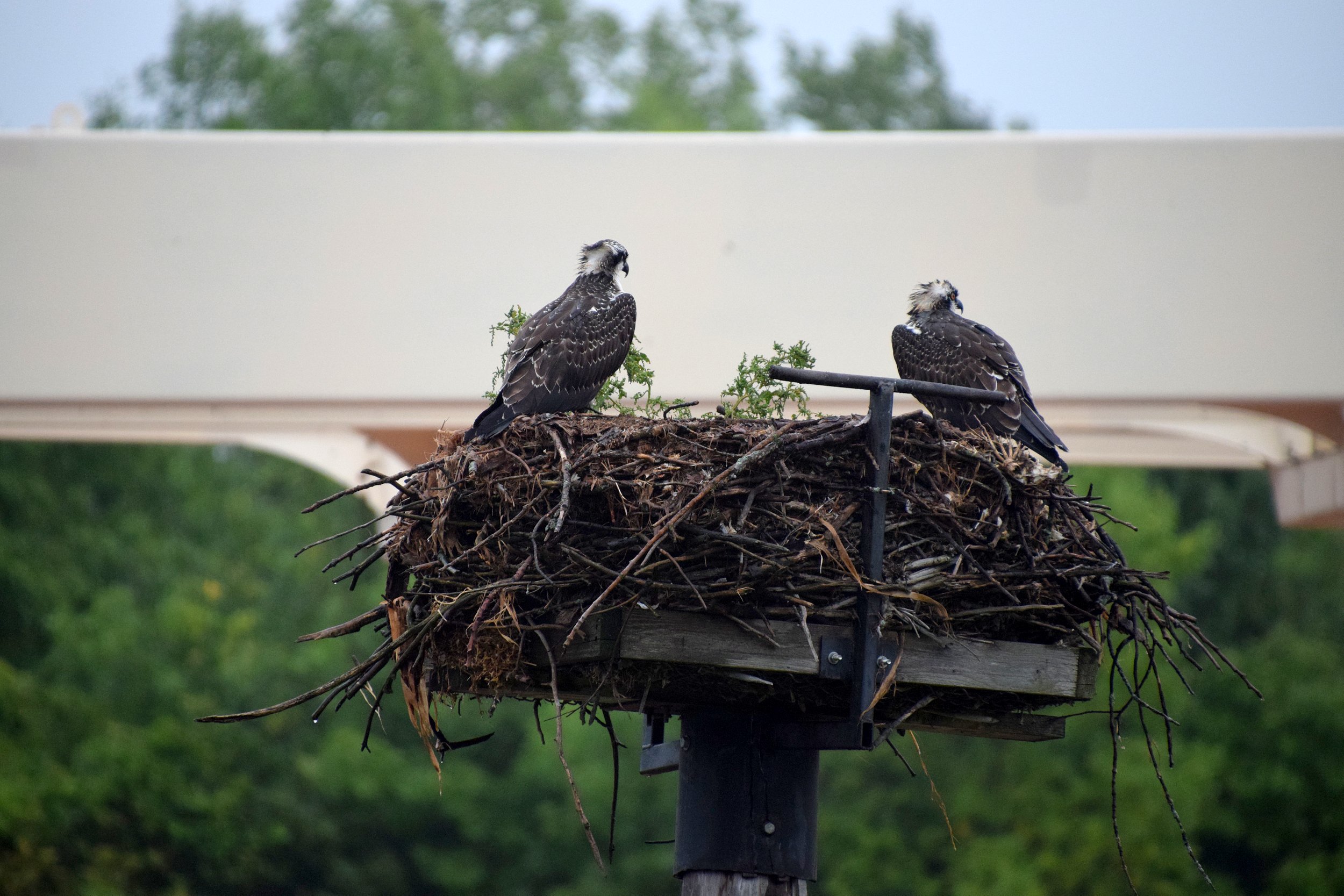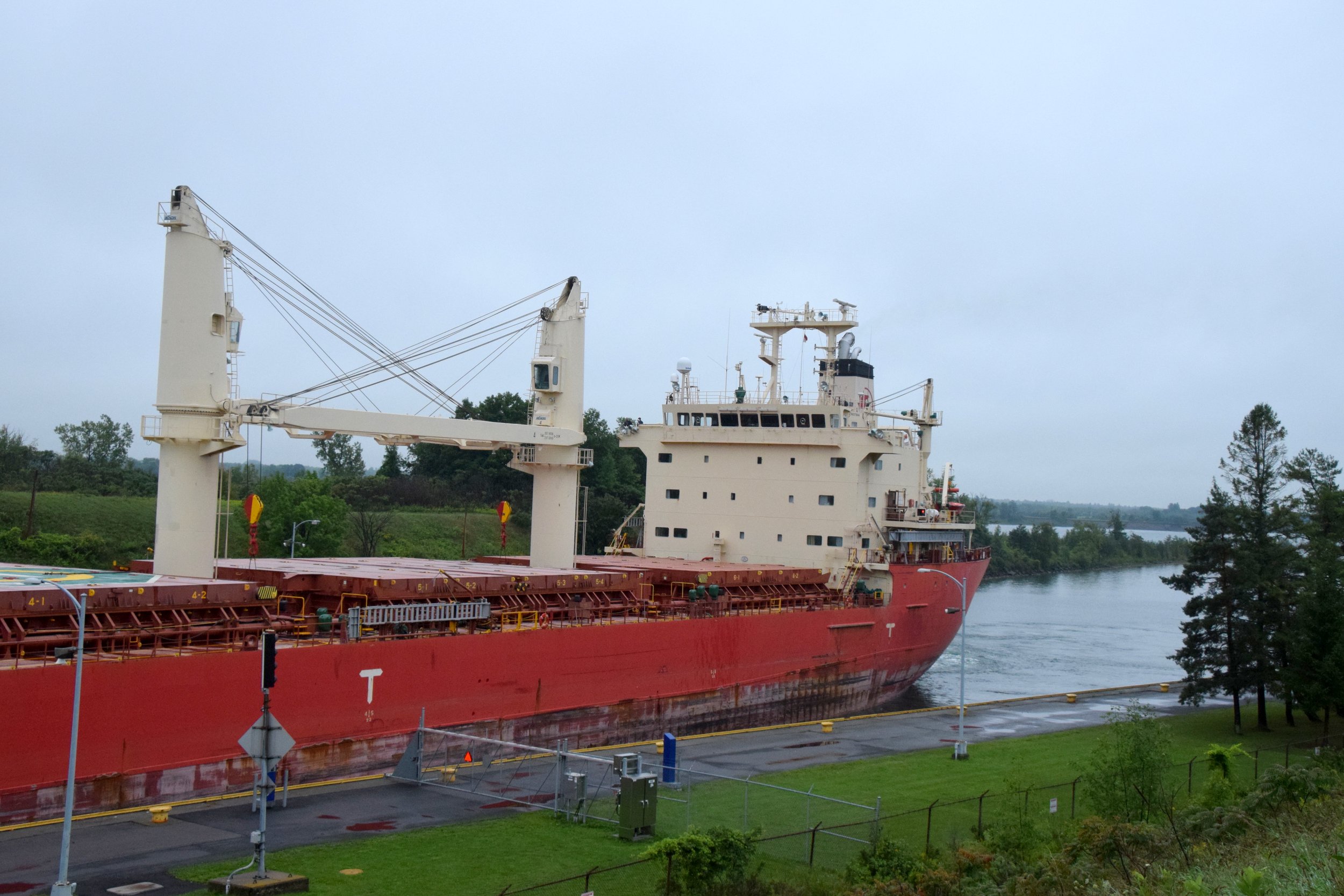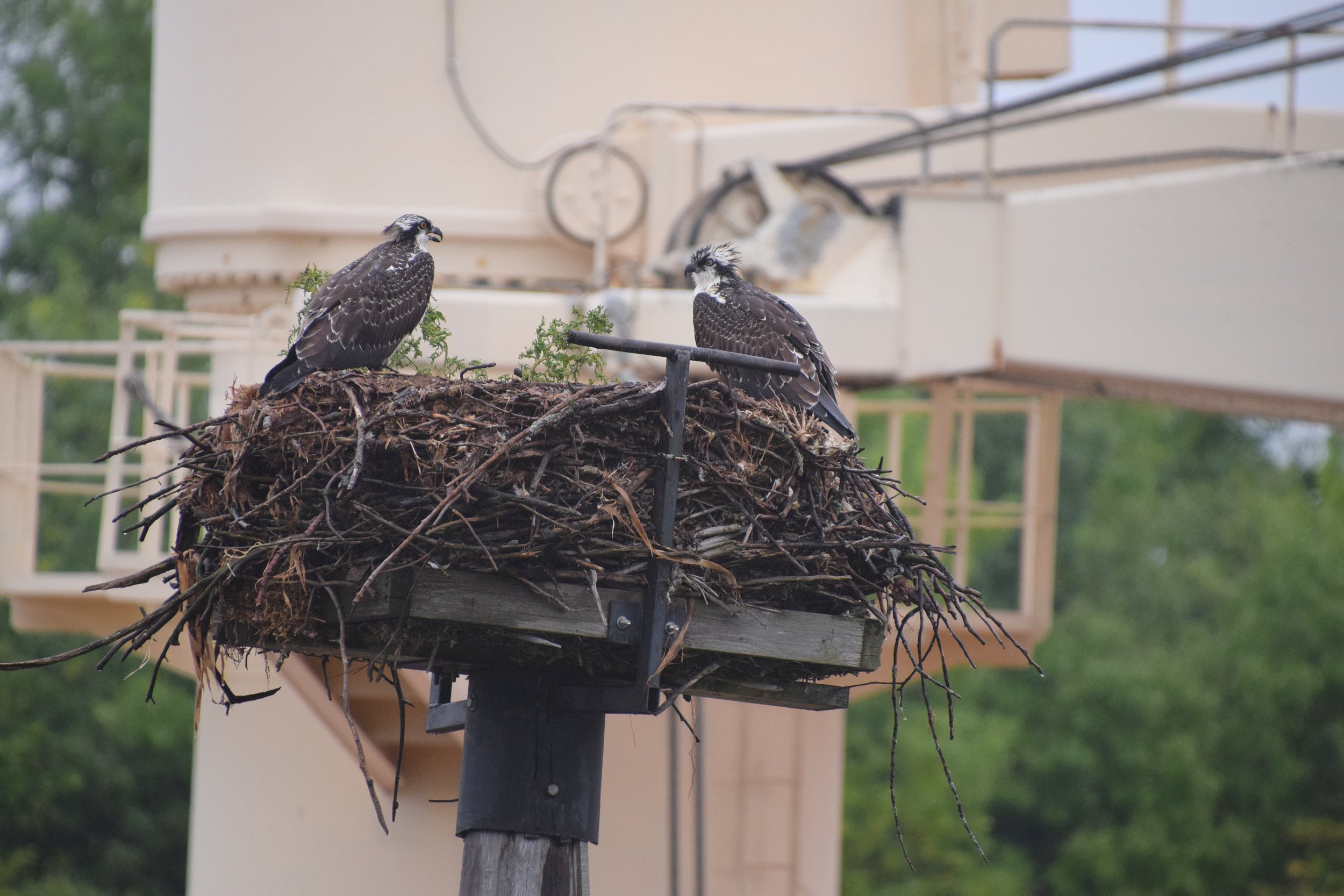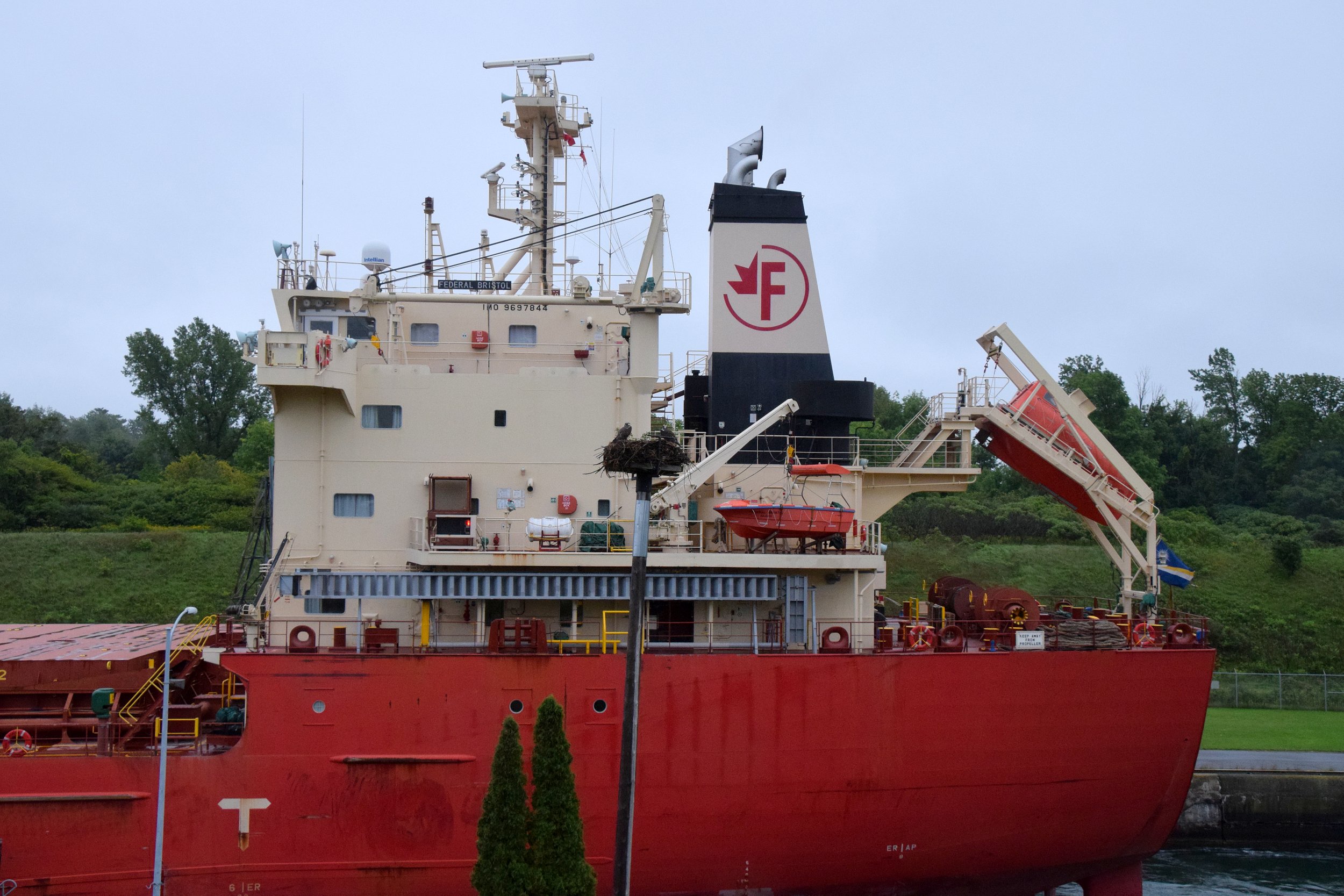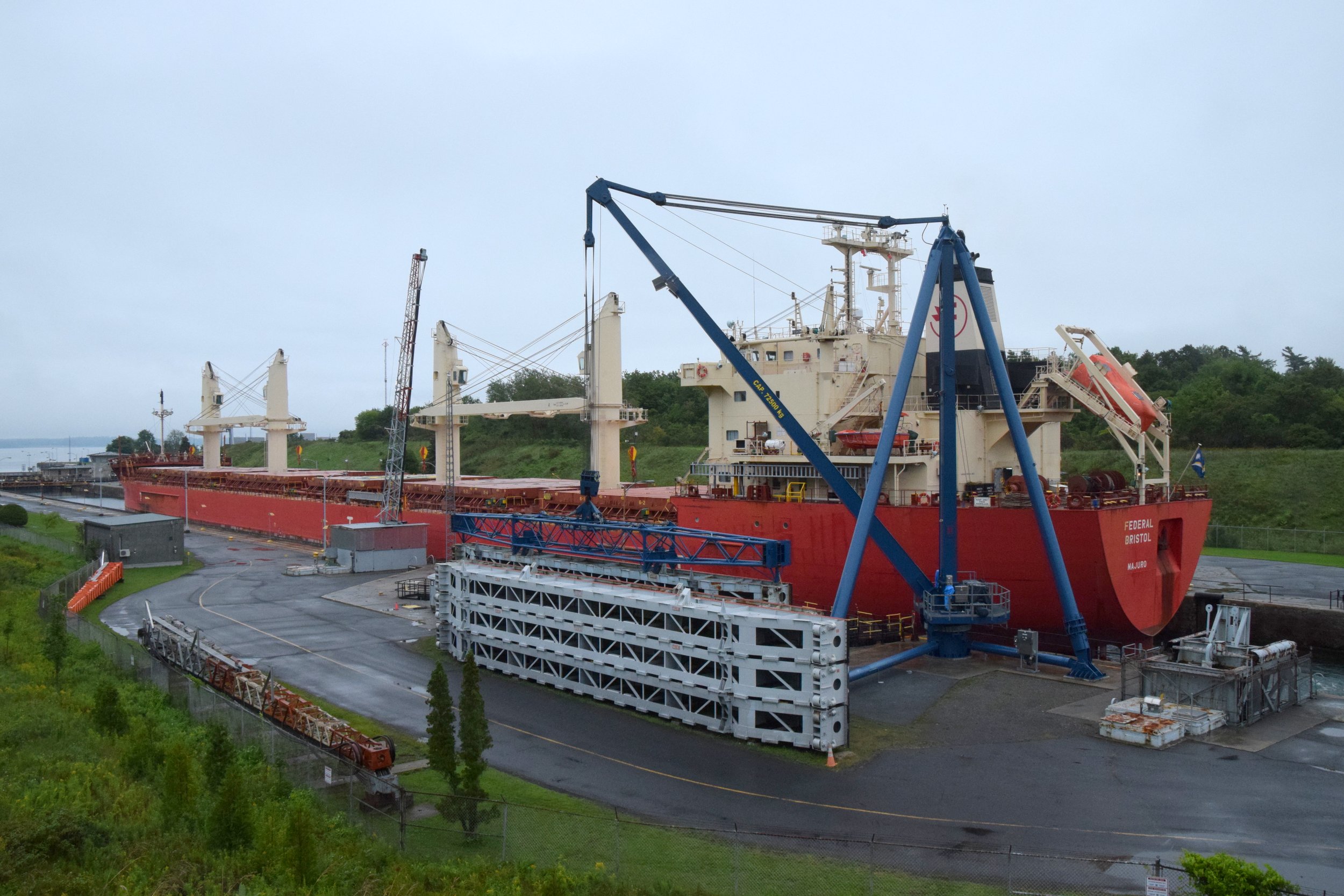 Now Approaching Loyalist Park (just west of Morrisburg on Lakeshore Drive)