Morrisburg, Then & Now - Lock 23 Under the St Lawrence River.

SC17091901: Morrisburg Lock 23 Under the St Lawrence River.
As observed by the St Lawrence Maverick from about 100 metres above the river. With annotations crossreference to locations on maps.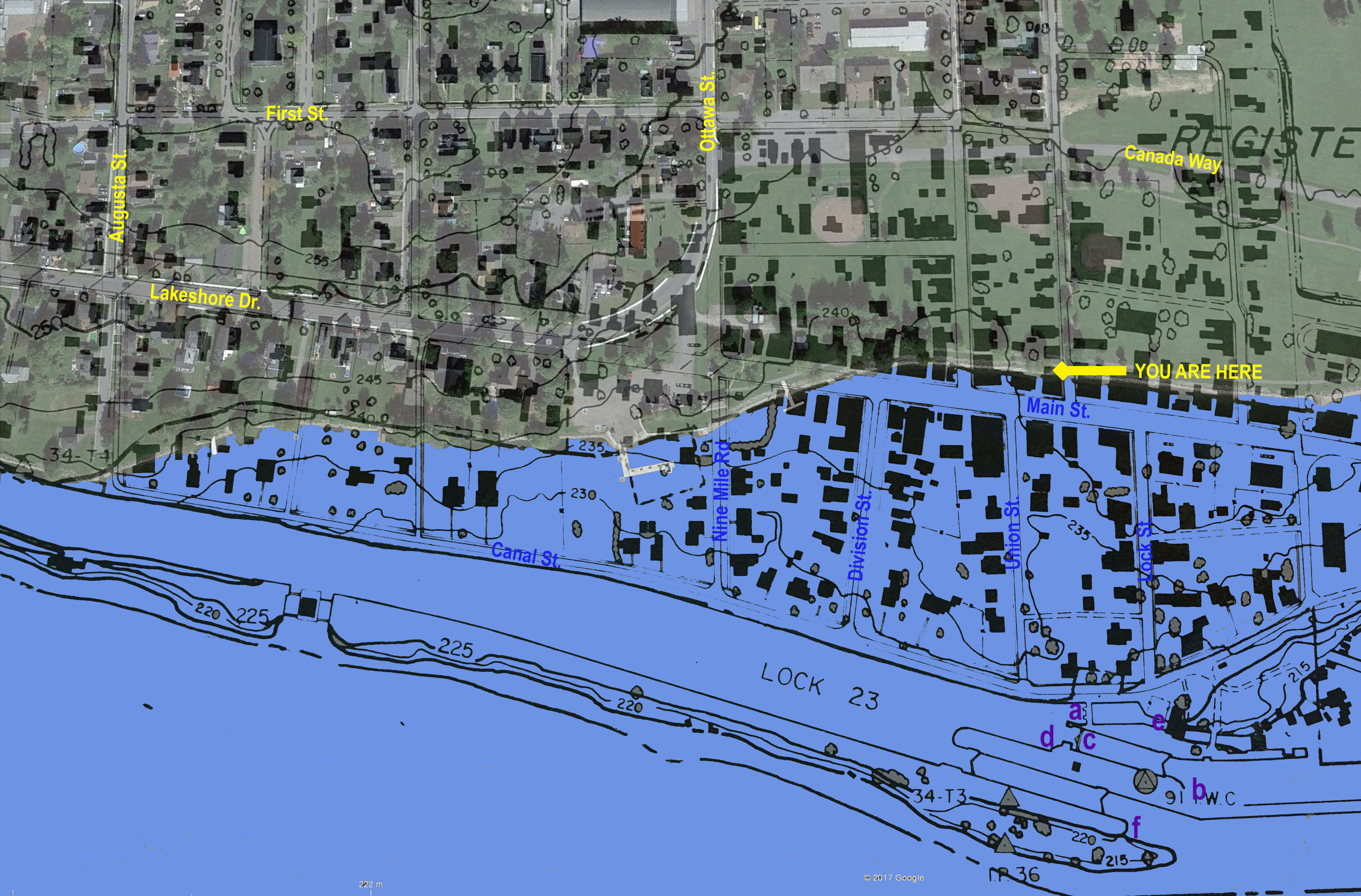 1950s Ontario Hydro Map of Morrisburg Before the Seaway & Today Maps Overlaid Together.
"YOU ARE HERE" is on the Waterfont Path, Where it Meets the Path to Canada Way.

Lock 23 Map in more detail - with annotations to locations on the picture from above today.
Fllowing are a series of pictures from above the river of the Lock and nearby areas. Note that the orientation is not always the same but keep in mind that the old canal channel runs west to east down river.

SC17091902

SC17091903 - East of Lock 23 along Canal Lane.

SC17091904

SC17091905: West of the lock.

SC17091906

SC17091907

SC17091908: Further west, the old power house nearly south of Lakeshore United Church.

SC17091909

SC17091910

SC17091911

SC17091912

SC17091913

SC17091914

SC17091915: From just south of the dock, looking north west - you can see the canal bank under the water.

SC17091916: Looking north along Ottawa St. & Highway 31.

SC17091917

SC17091918

SC17091919

SC17091920

SC17091921

SC17091922

SC17091924

SC17091925

SC17091926

SC17091927

SC17091928

SC17091930