Morrisburg, Then & Now

1 July, 1958 - Morrisburg Lock 23 Disappears Under the St Lawrence River.
To see views of Lock 23 under the water as it is today - CLICK HERE.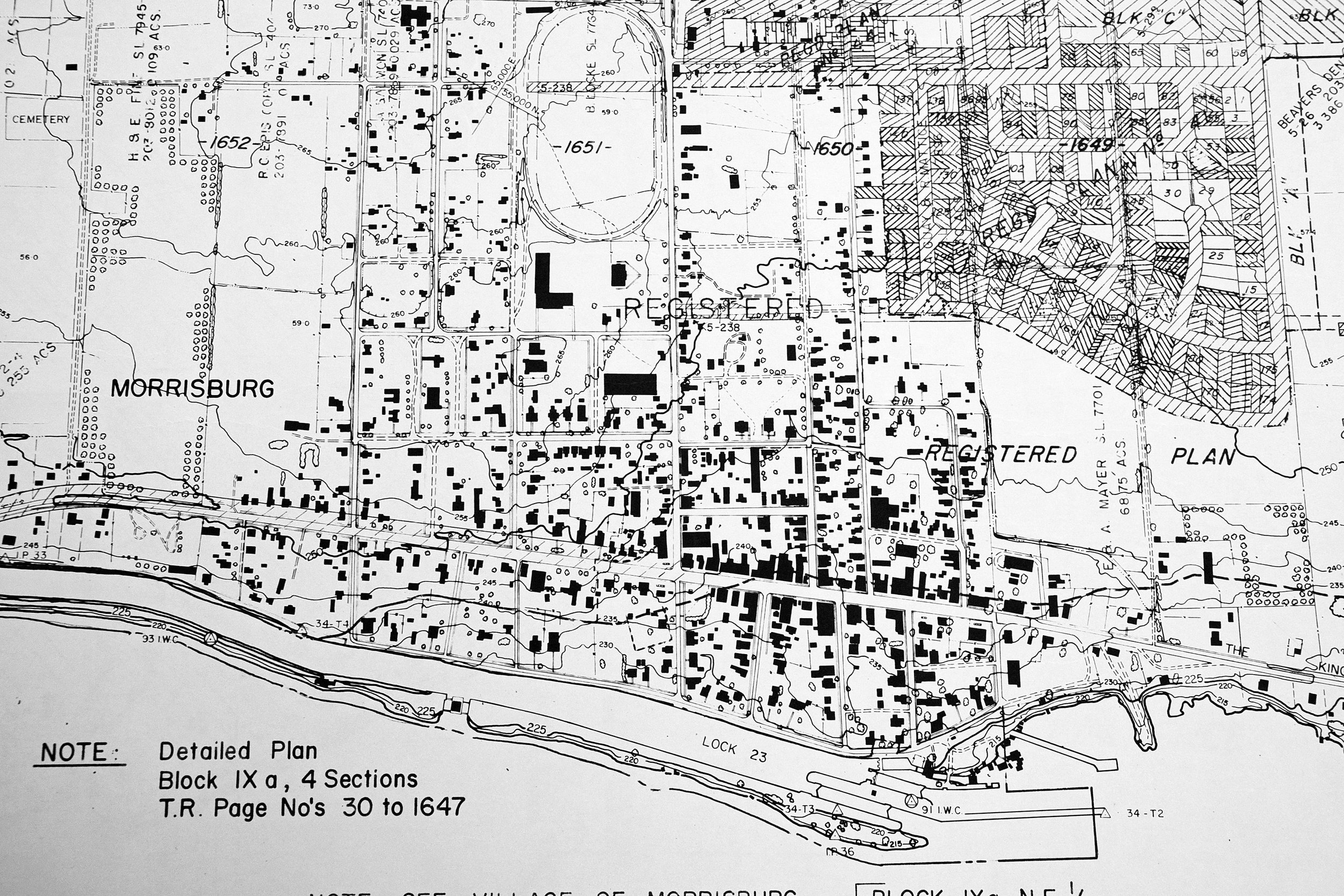 1950s Ontario Hydro Map of Morrisburg Before the Seaway.

Google Earth Satellite Image From Today.

1950s & Today Maps Overlaid Together.
"YOU ARE HERE" is on the Waterfont Path, Where it Meets the Path to Canada Way.

1950s Aerial Photograph of Old Morrisburg.

How it Looks Today.

What Was Lost: View Down the Old Main Street.

The Good Part - What Was Not Lost: Unlike Most of the St. Lawrence Seaway "Lost Villages"
Much of the Residental Area was not Lost - With Many of the Striking Old Residences and Churches.

To the West Along Lakeshore Drive (The Old Queens Highway)

Looking North from the River.