Winter 2020
January 5, 2020 - Very Low Water Levels on Lake St Lawrence - between Iroquois & Cornwall.
The International Lake Ontario – St. Lawrence River Board which controls the St Lawrence River water levels is taking advantage of the late ice formation this year by draining as much water as possible from Lake Ontario in anticipation of more flooding thios spring. Maximizing the outflows through the Cornwall Moses Saunders Dams lowers the water levels on Lake St Lawrence between the Iroquois Dam and the Cornwall Dam. These pics that I took today between Iroquois & Morrisburg show some of the results.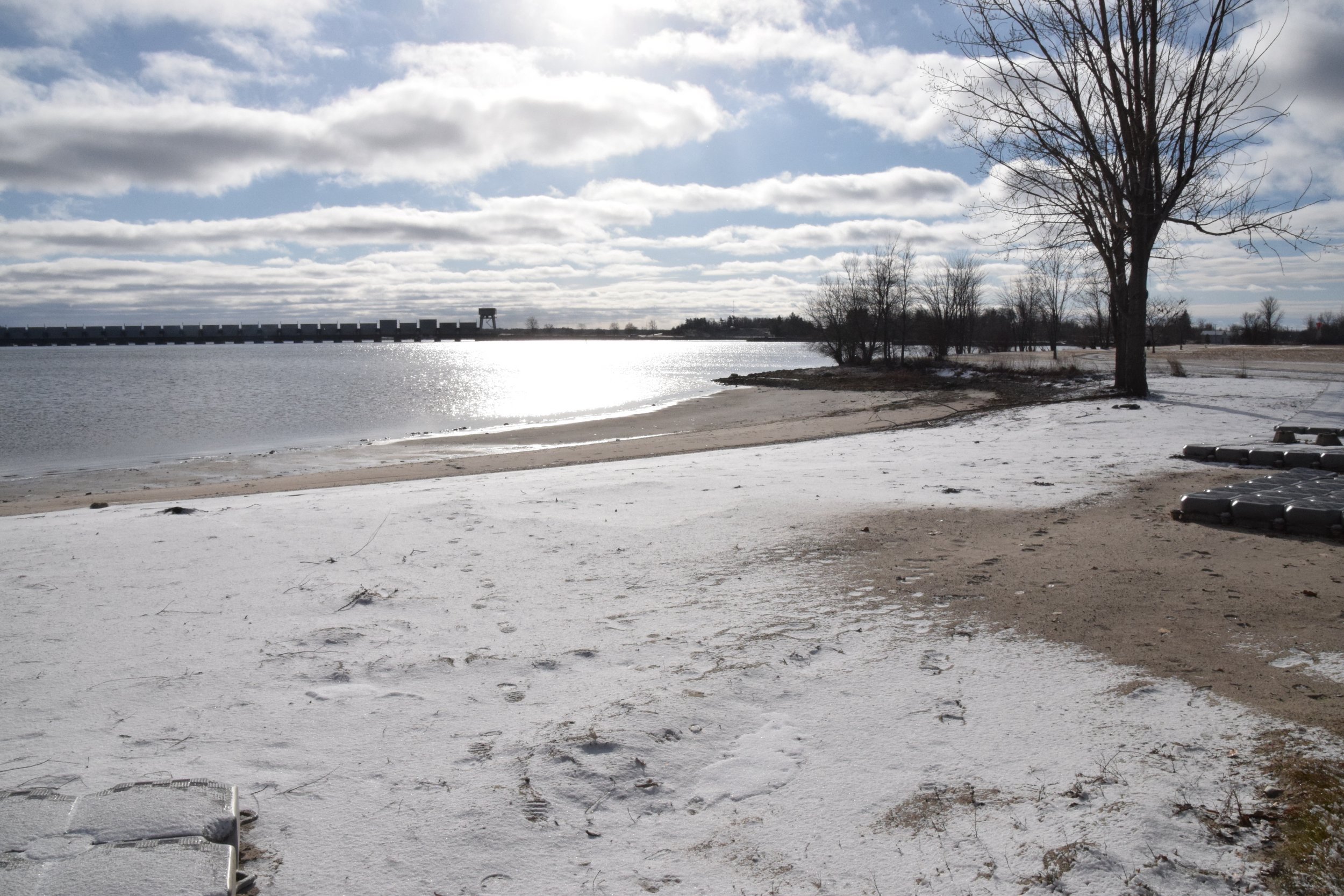 Iroquois Beach looking west upriver to the Iroquois Control Dam - now wide open.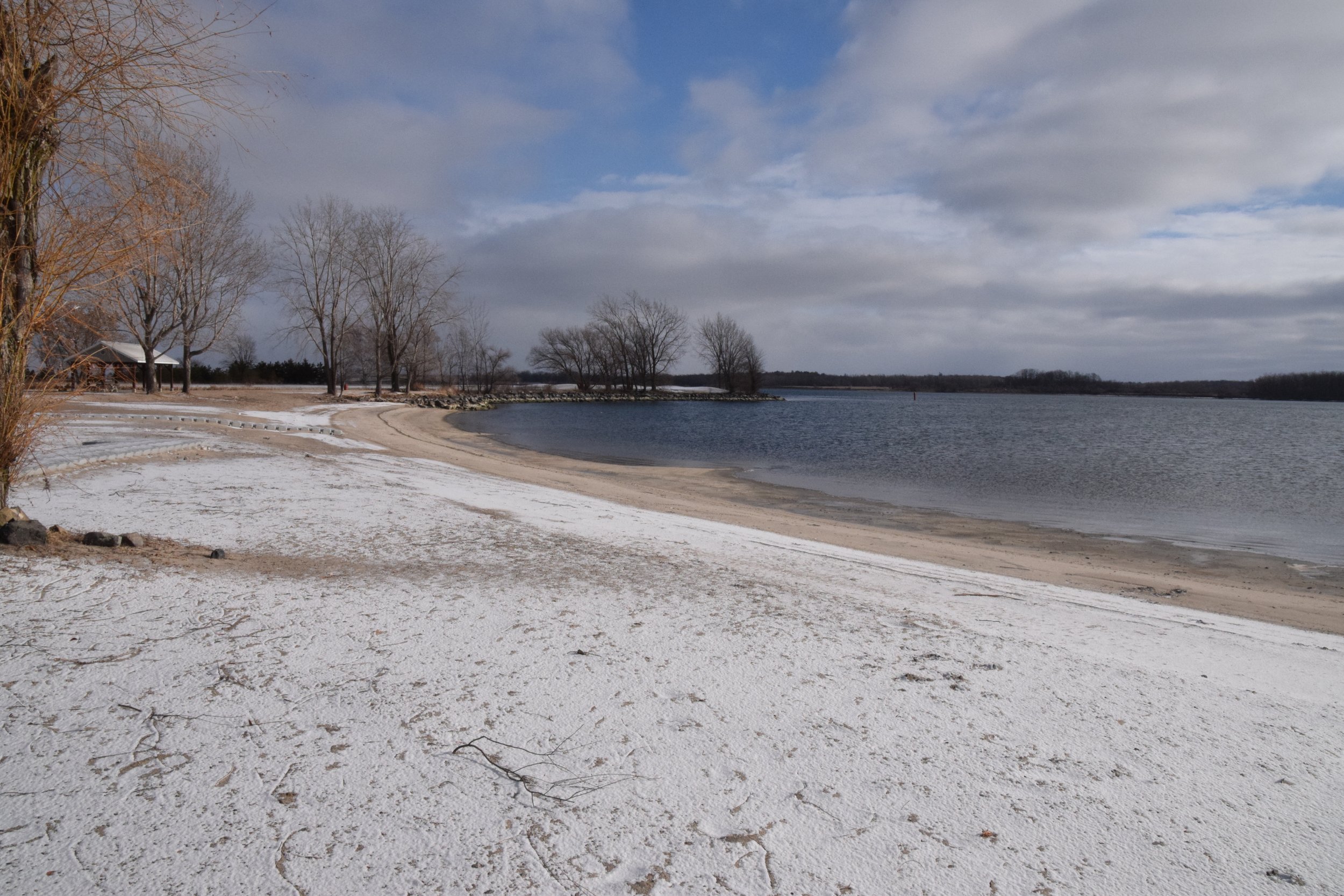 Iroquois Beach - Looking east.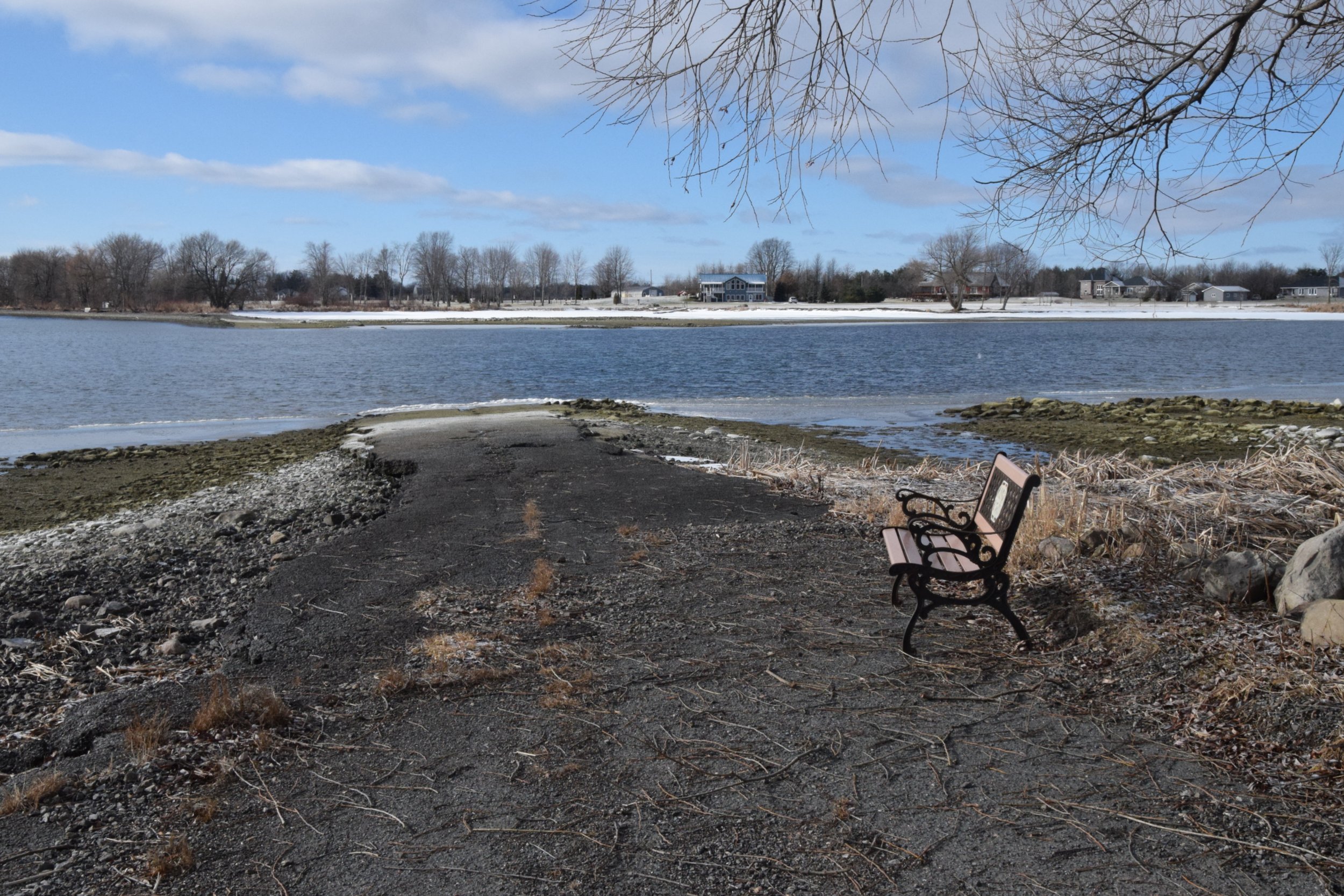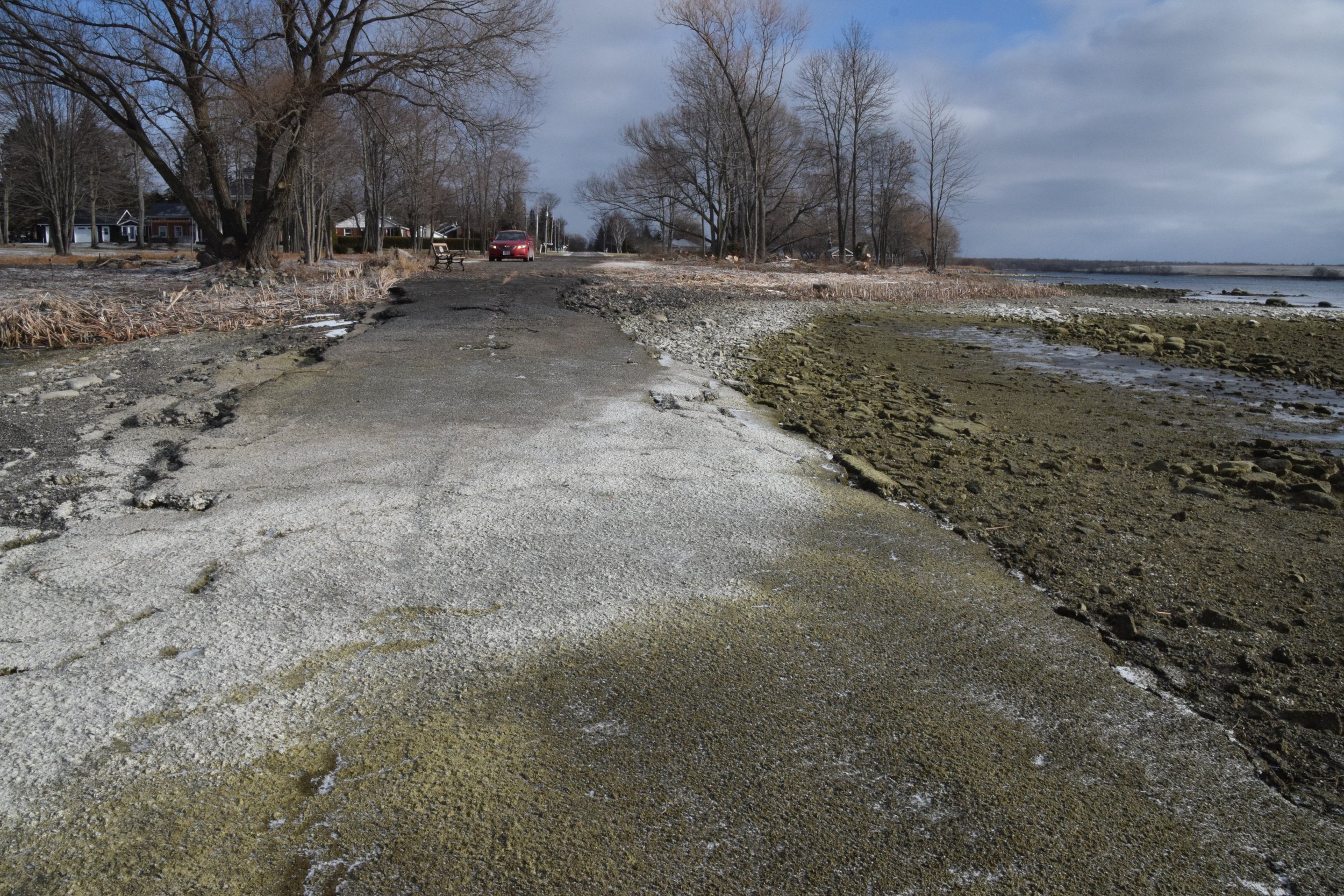 The old Queen's Highway that was the main road between Montreal & Toronto has started to reappear above the water in some places. This is at the west end of Grisdale Blvd (just east of Iroquois).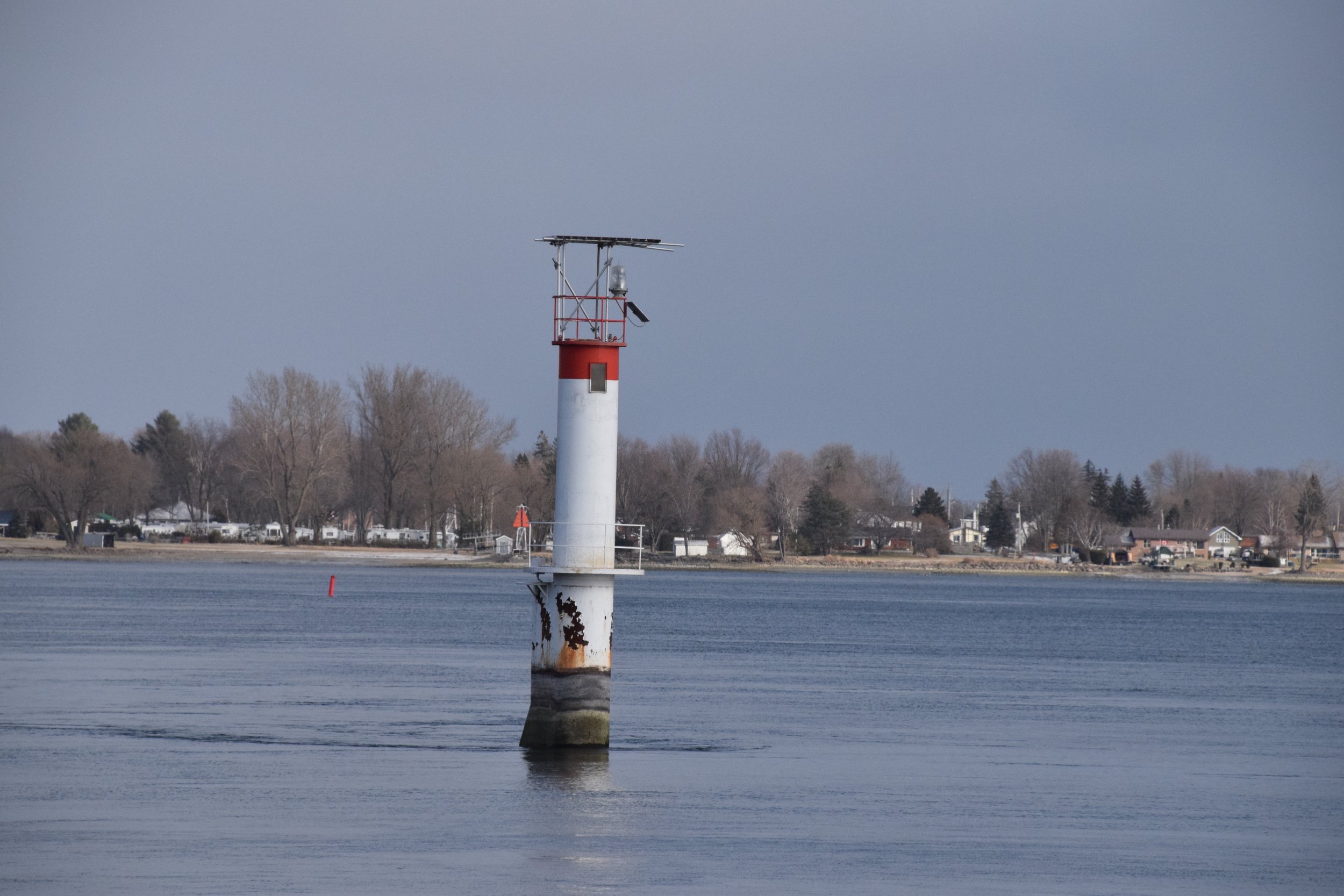 Note how high out of the water the St Lawrence Seaway Lane marker is. This is on Lakeshore Drive just east of Loyalist Park.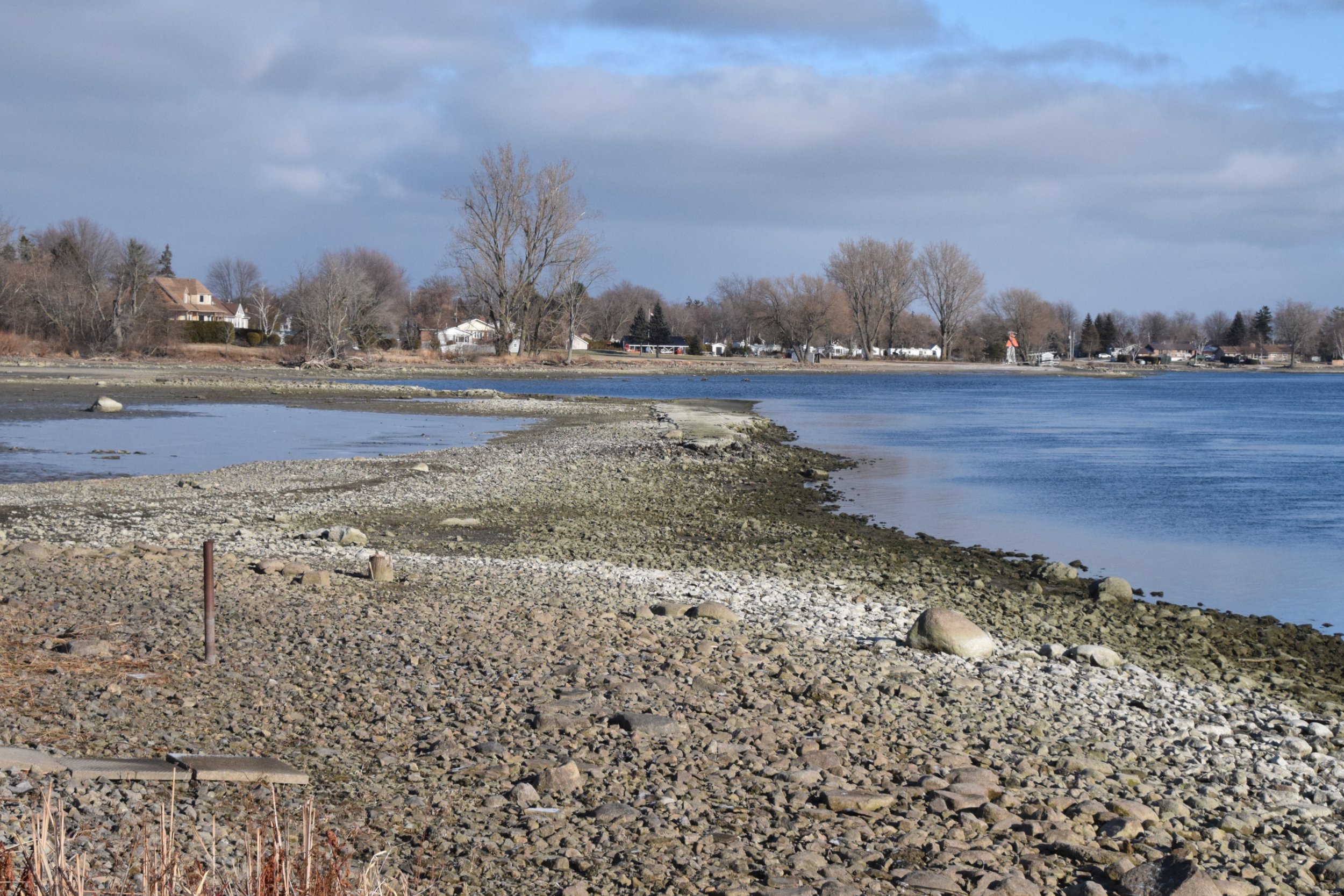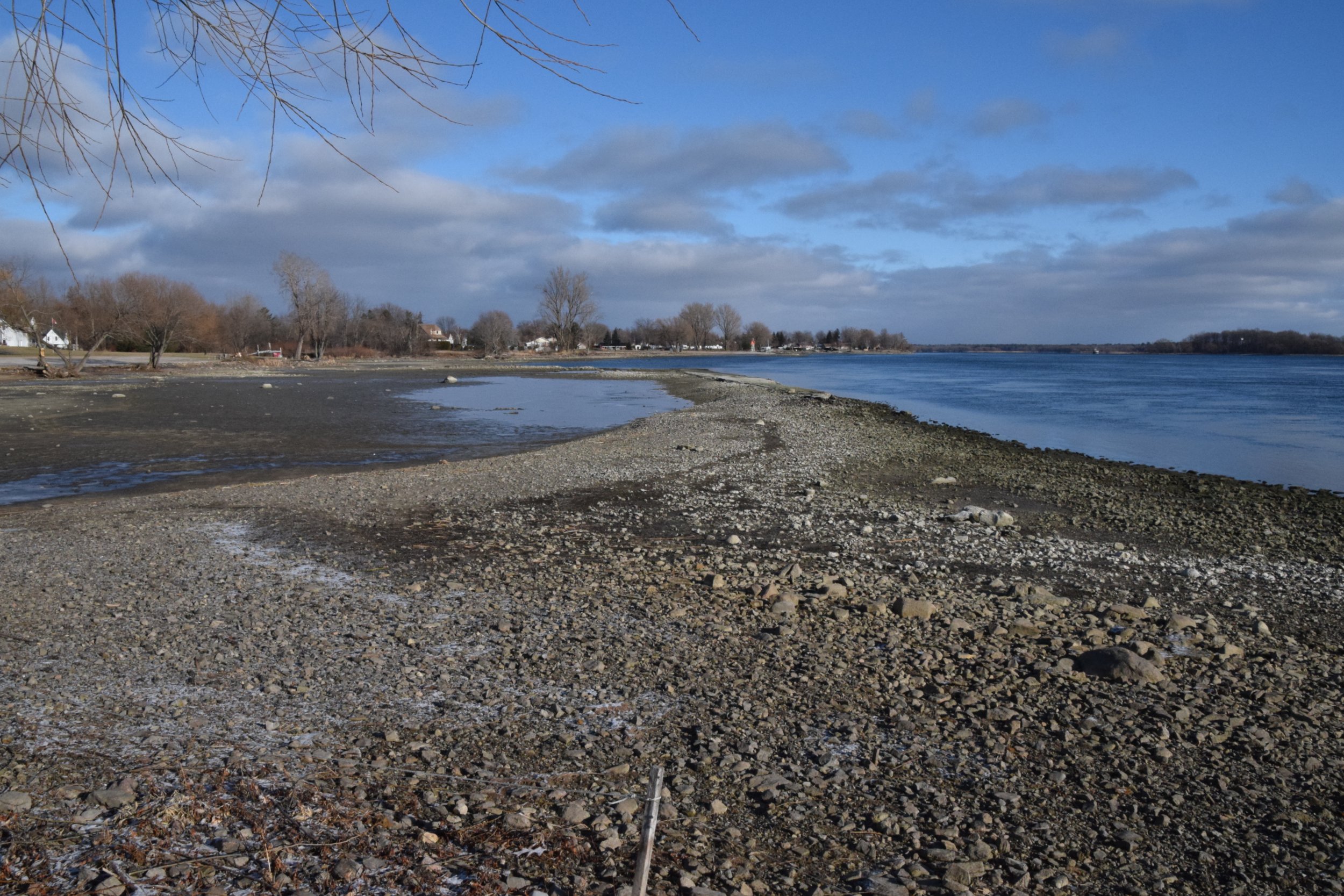 The old Queens Highway is well above the water just west of Mariatown.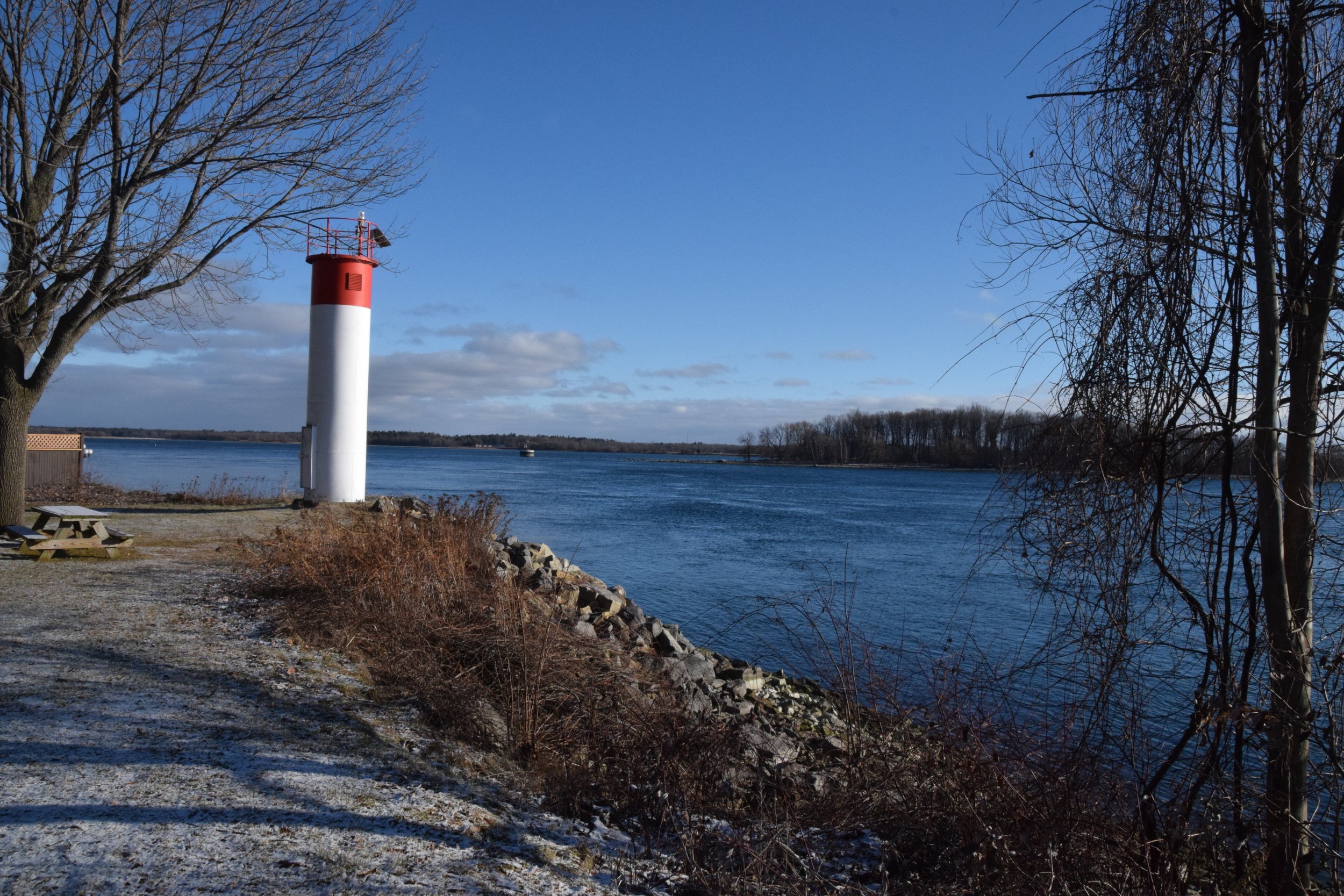 Mariatown at Duncan Park.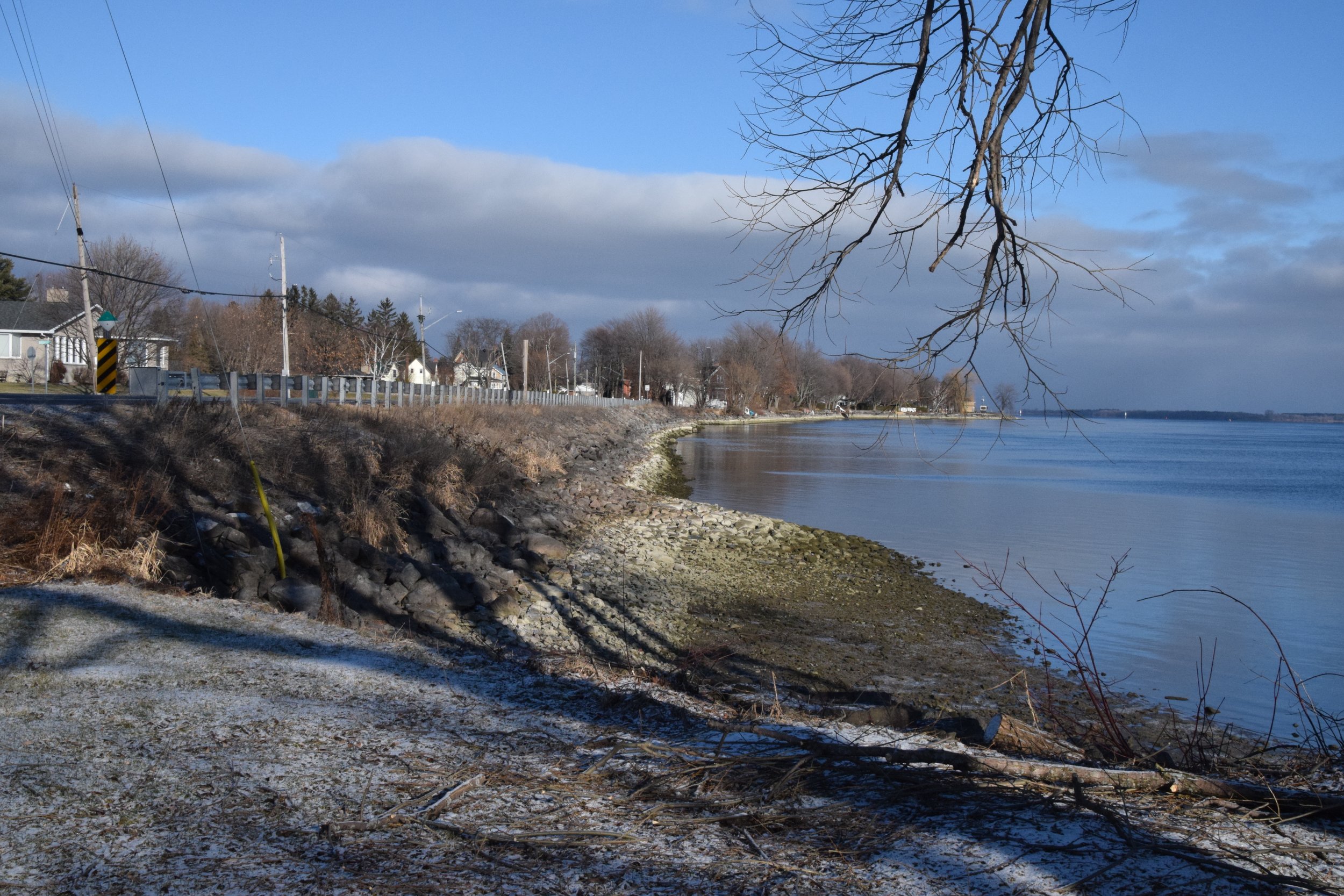 The Lakeshore Drive Causeway coming into Morrisburg looking east.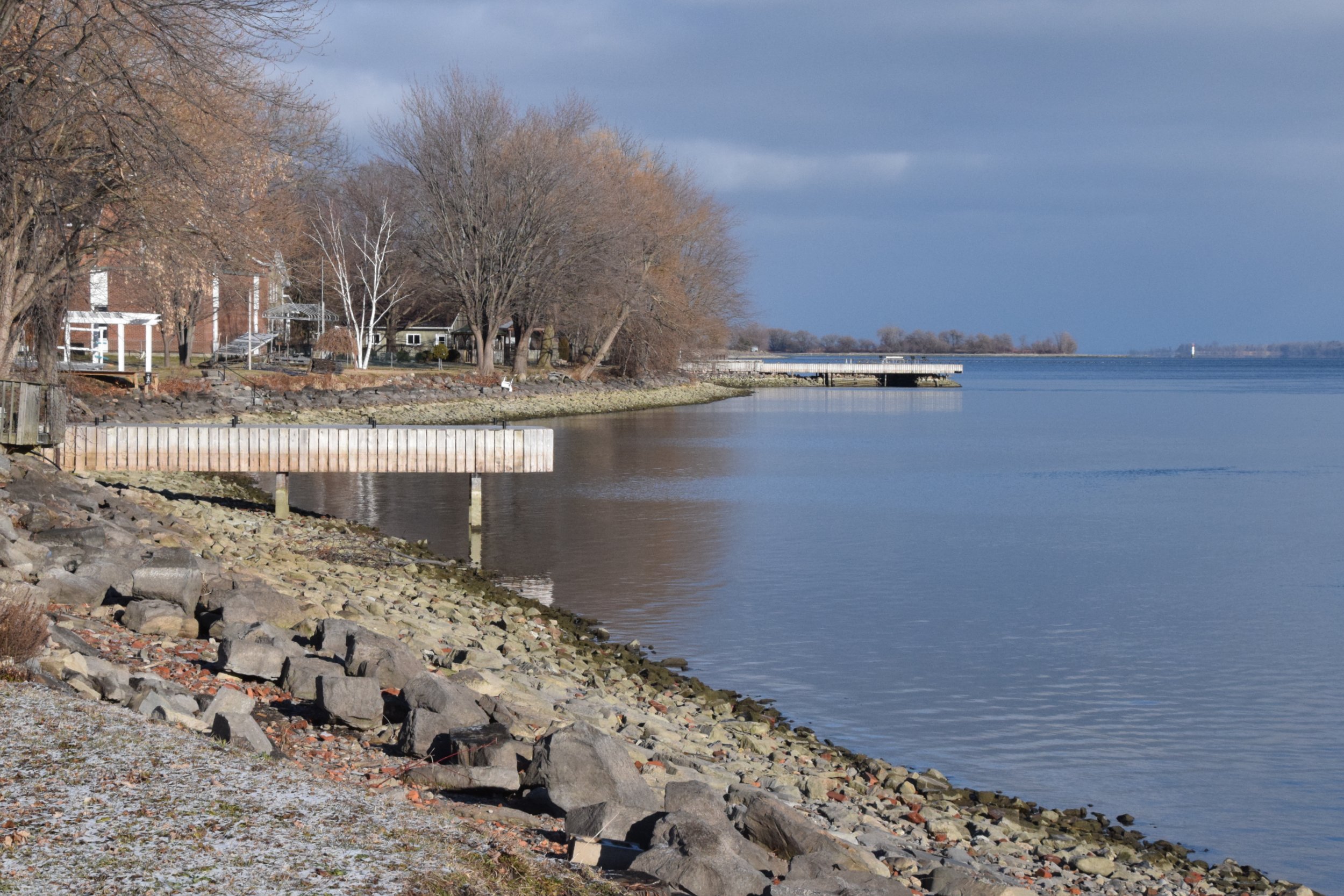 The Docks are a long way out of the water.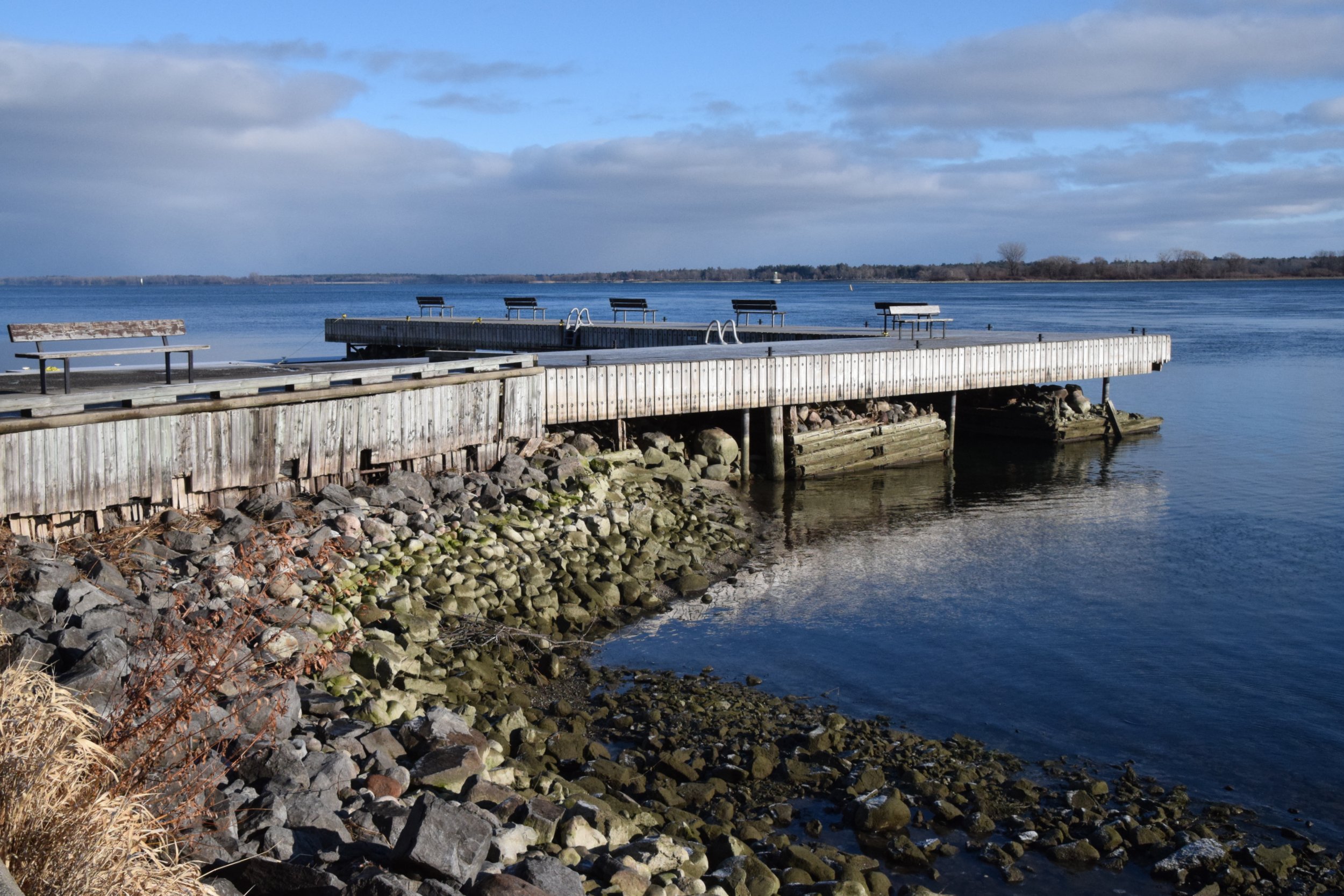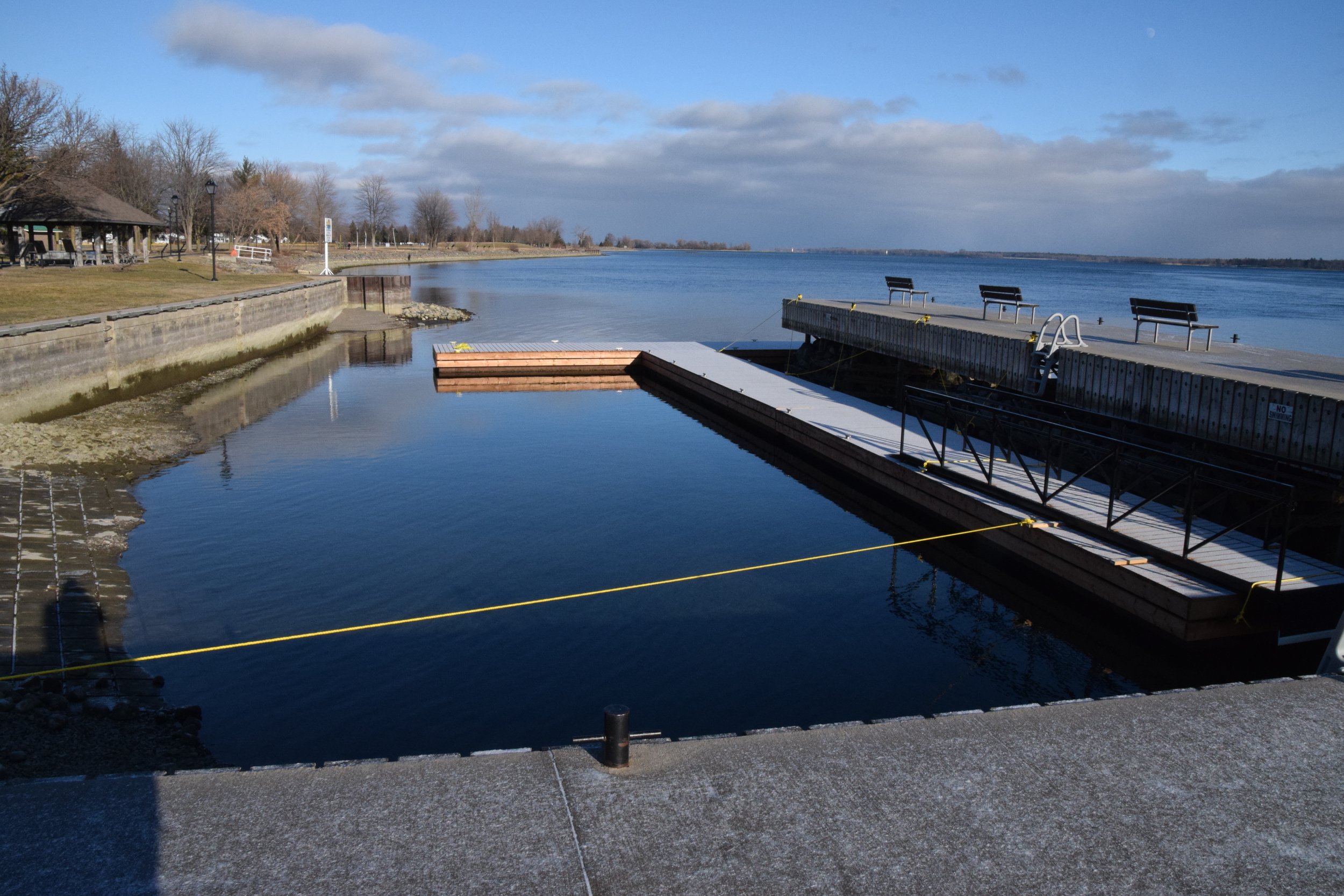 Morrisburg Dock.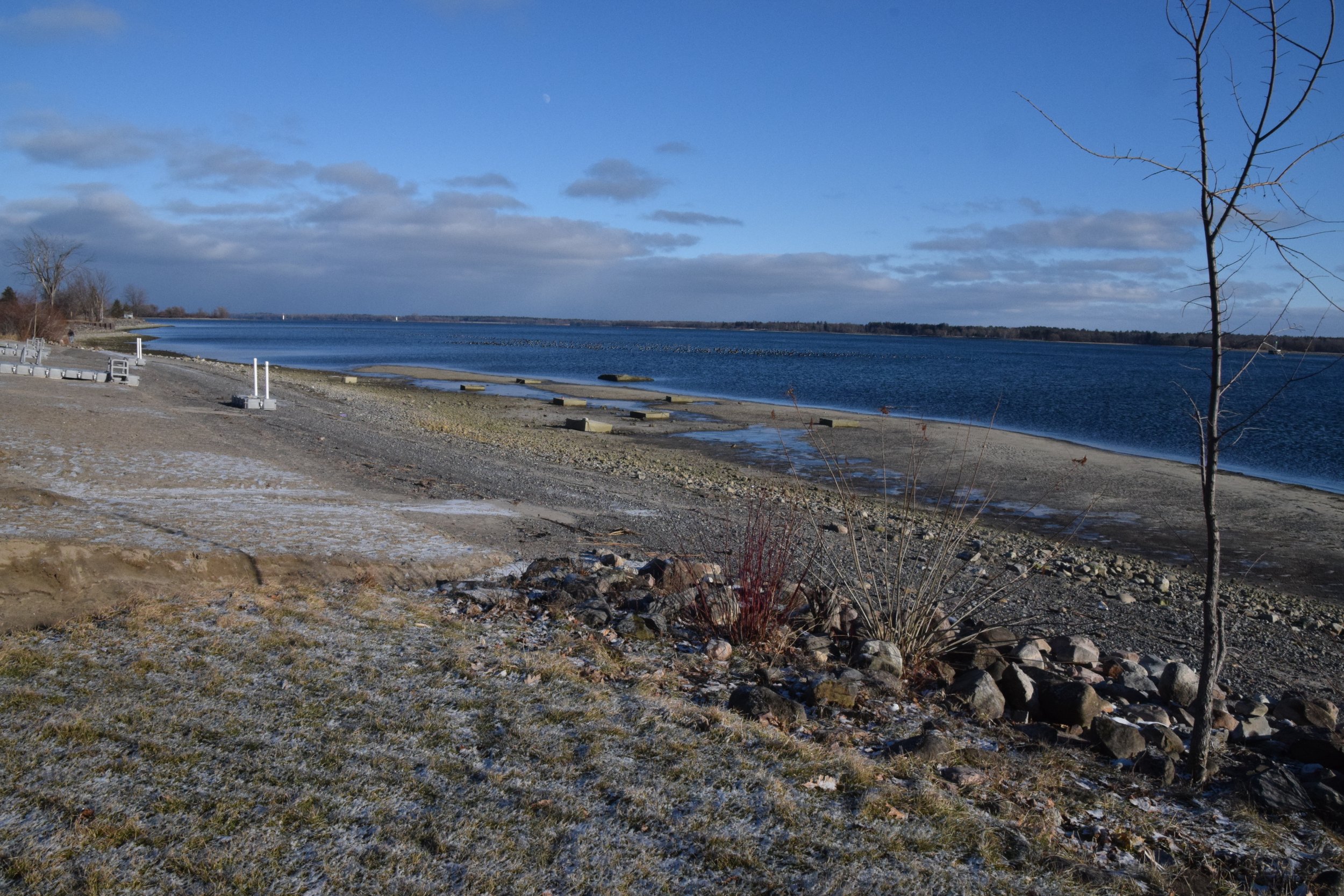 Morrisburg Beach is much larger than usual!