Aerials & Maps from Before the Seaway
This section of the site features maps from before the St Lawrence Seaway flooding in 1958, a satellite image of how it looks today, together with ten aerial photos of varying quality from the 1950s.
A big thank you to Clare Delage and Jim Jordan for providing most of these images.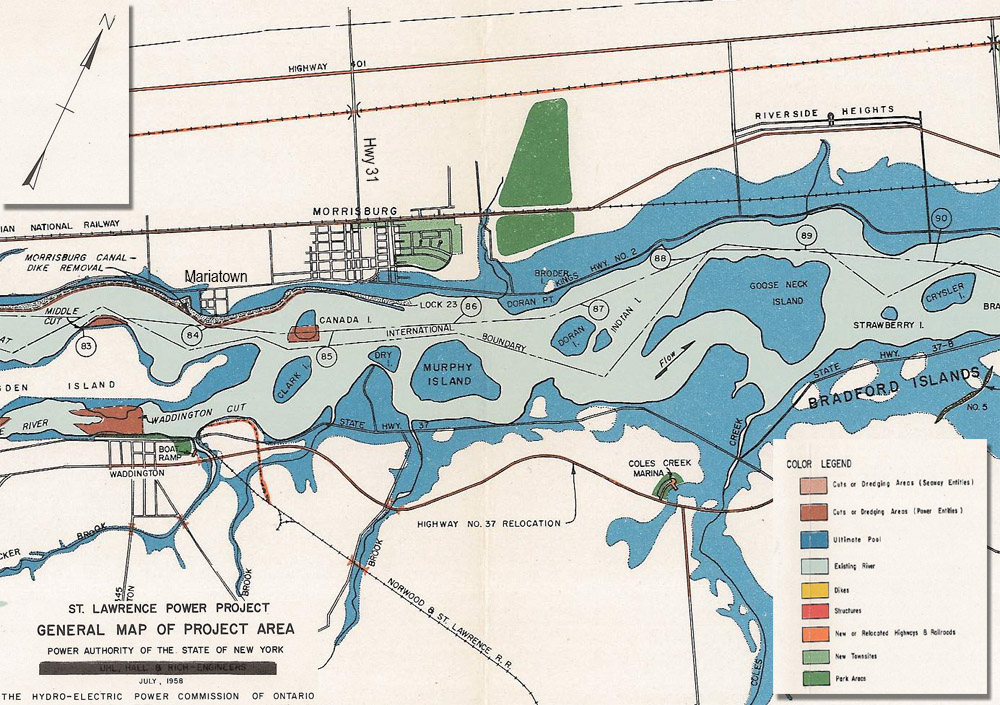 Section from St Lawrence Power Project Map (1958)
This shows to area from Mariatown to Riverside - the dark blue areas are the areas to be flooded by the Seaway.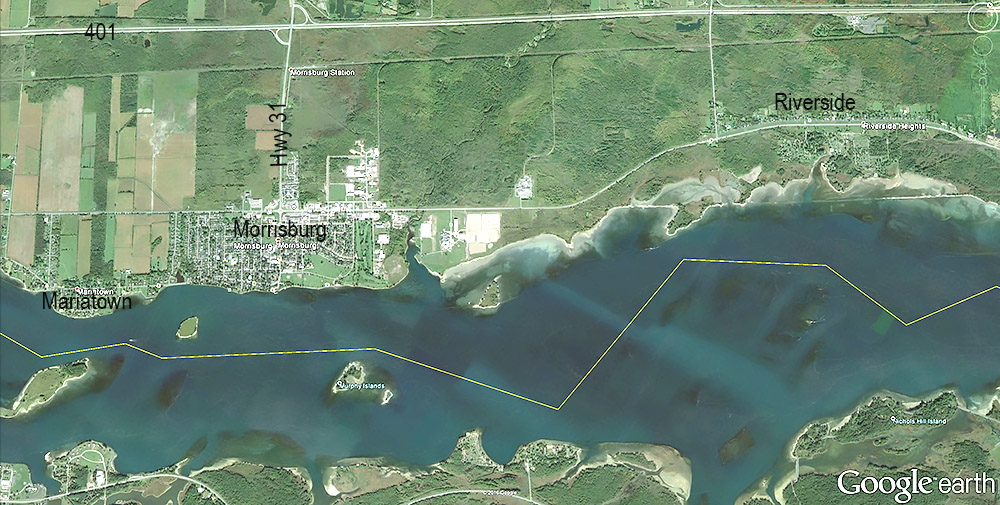 Google Earth Image of the same area in 2016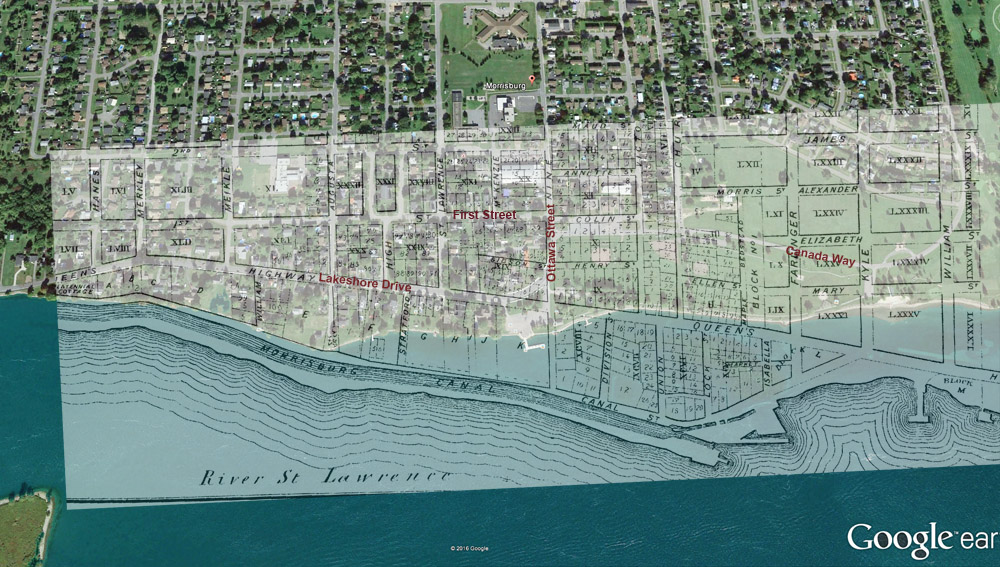 Morrisburg Google Earth 2016 Image - Overlayed with Old Town Plan - to show the flooded downtown area Overlay of Insurance Map from the 1930s & 2017 Google Earth Satellite Image.
Click on the map to see a high resolution version.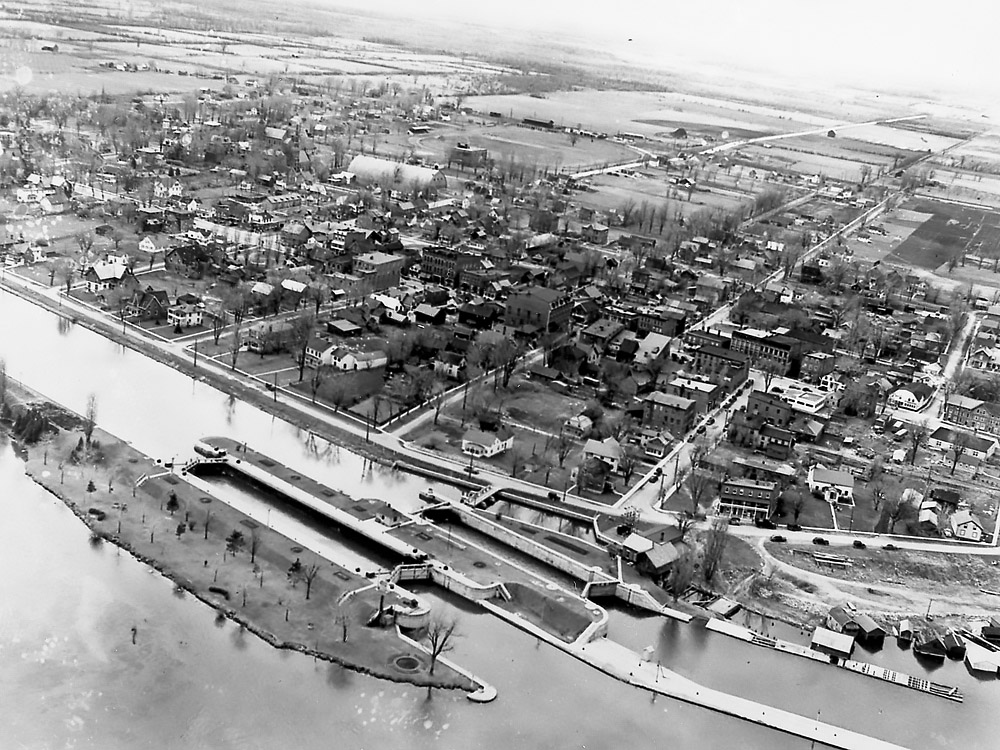 HP1: Aerial View from the South - with Lock 23 in the foreground

HP2-1: Aerial View from the East - looking SW down Main Street (Old Highway 2)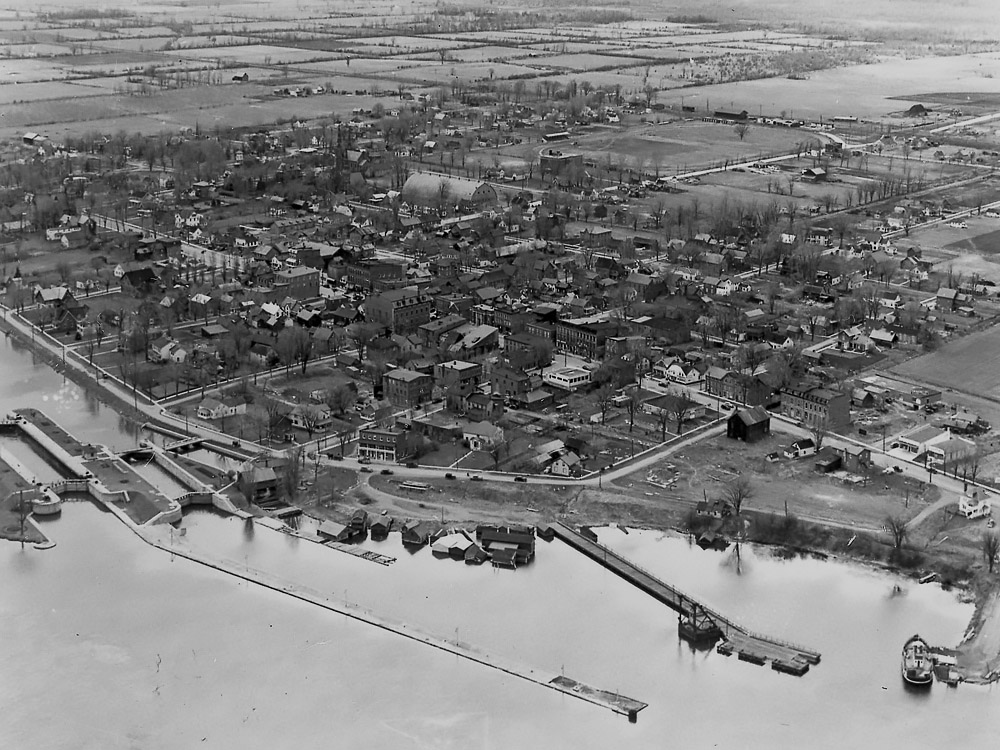 HP145: Aerial View from the South East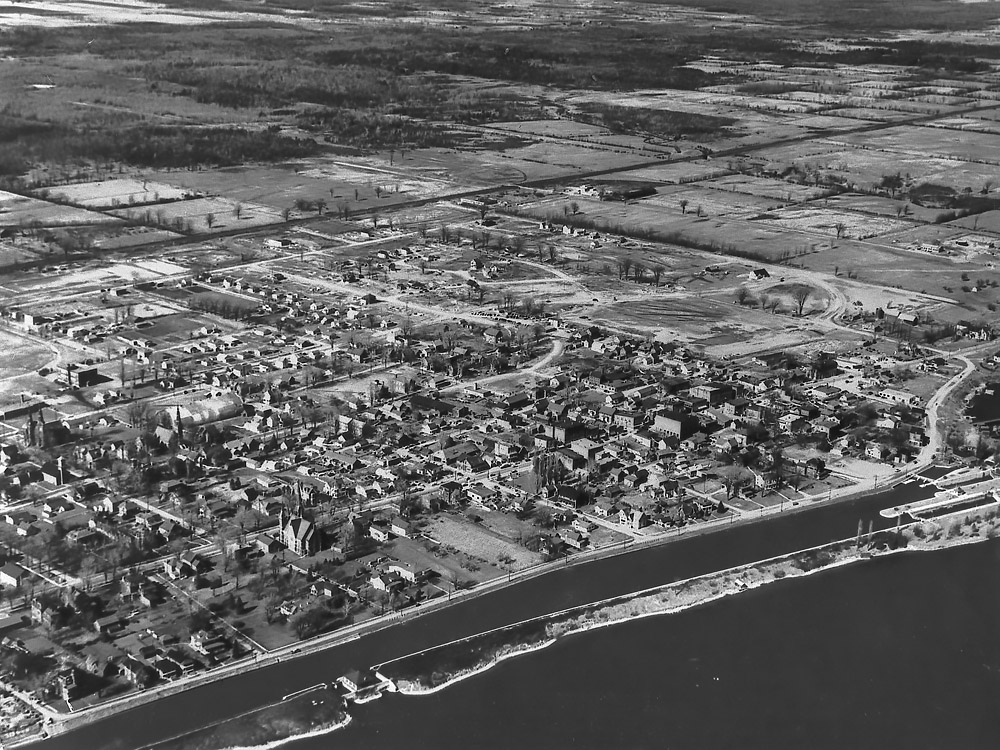 HP216: Aerial View from the South West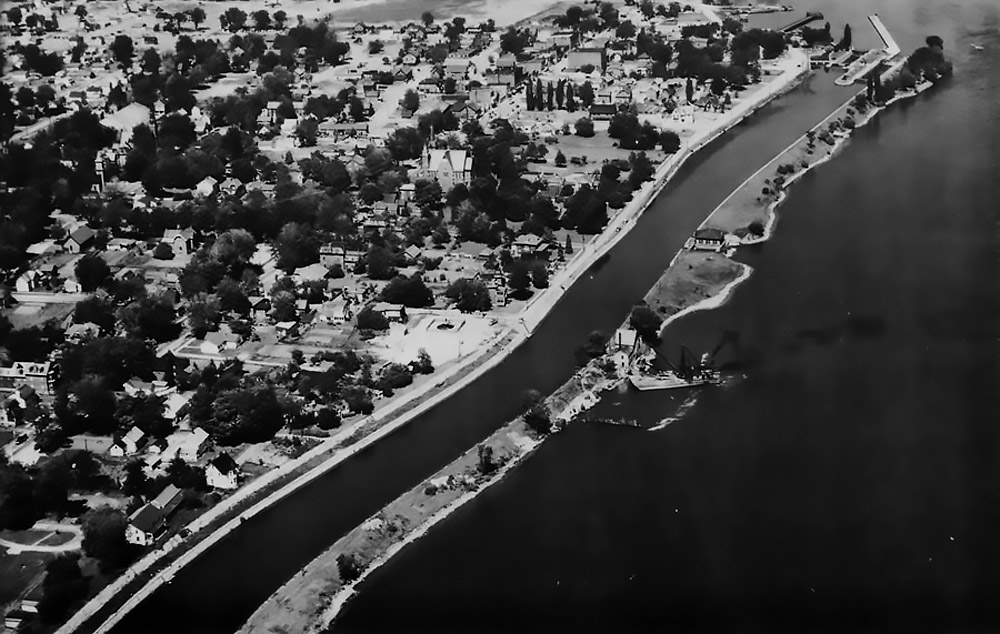 HP77a: Aerial View from the West - a closer view with Lakeshore United Church in the centre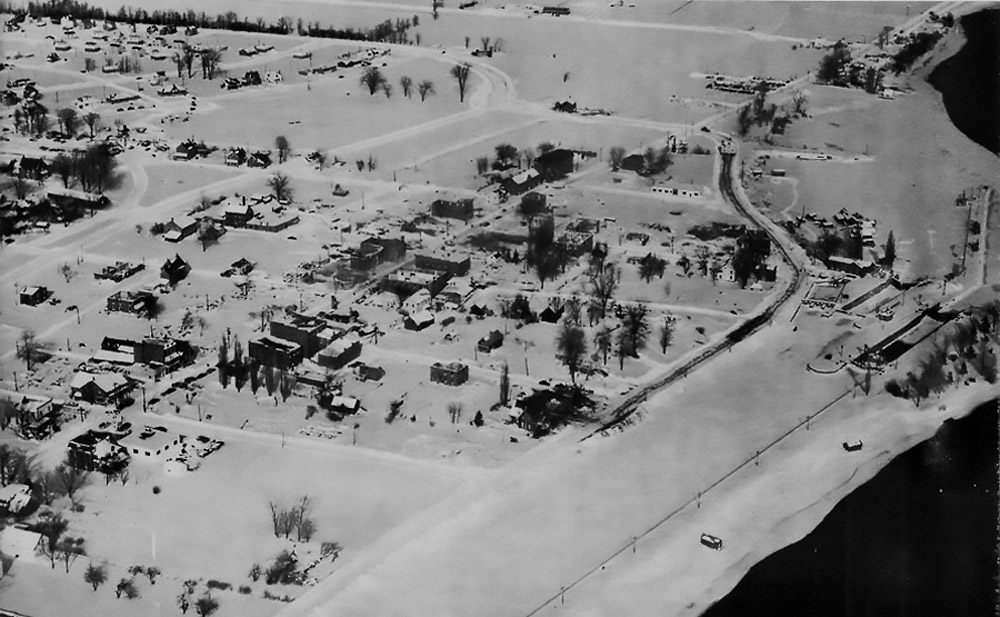 HP77b: Aerial View of Morrisburg East in Winter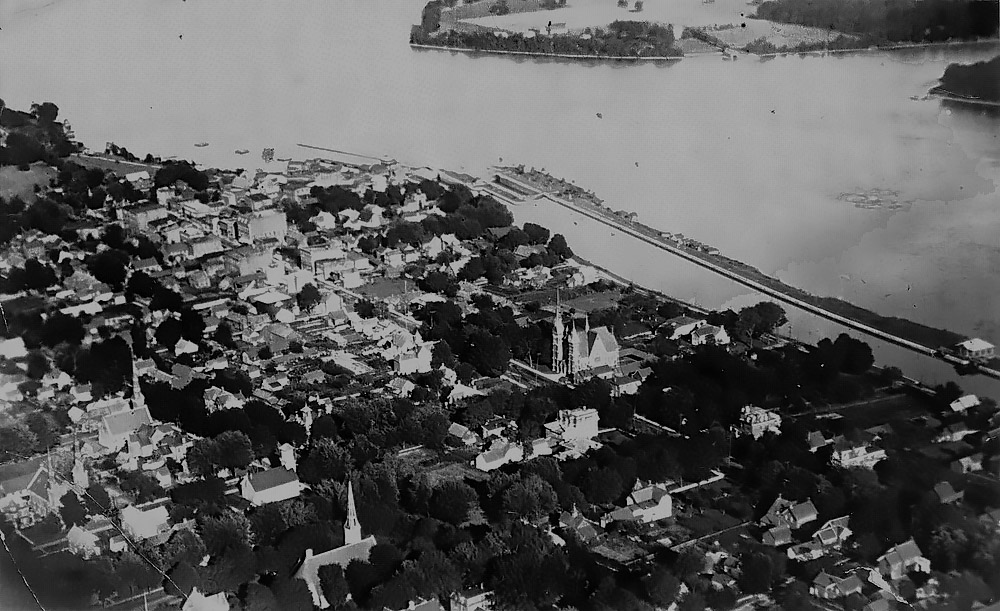 JJ1920a: Morrisburg Downtown from the North West - with Lakeshore United in the centre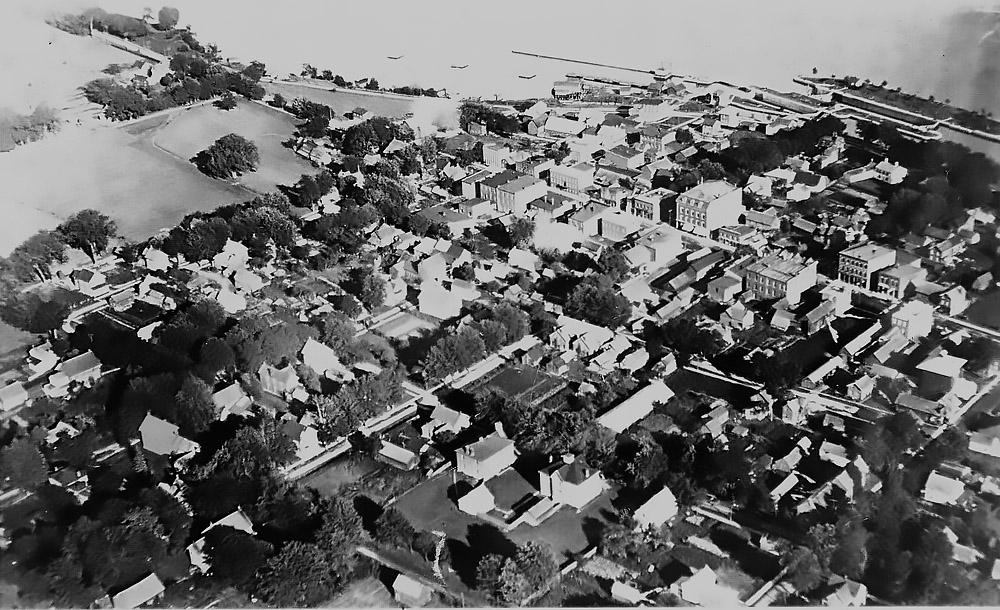 JJ1920b: Morrisburg Downtown from the North - with Lock 23 top right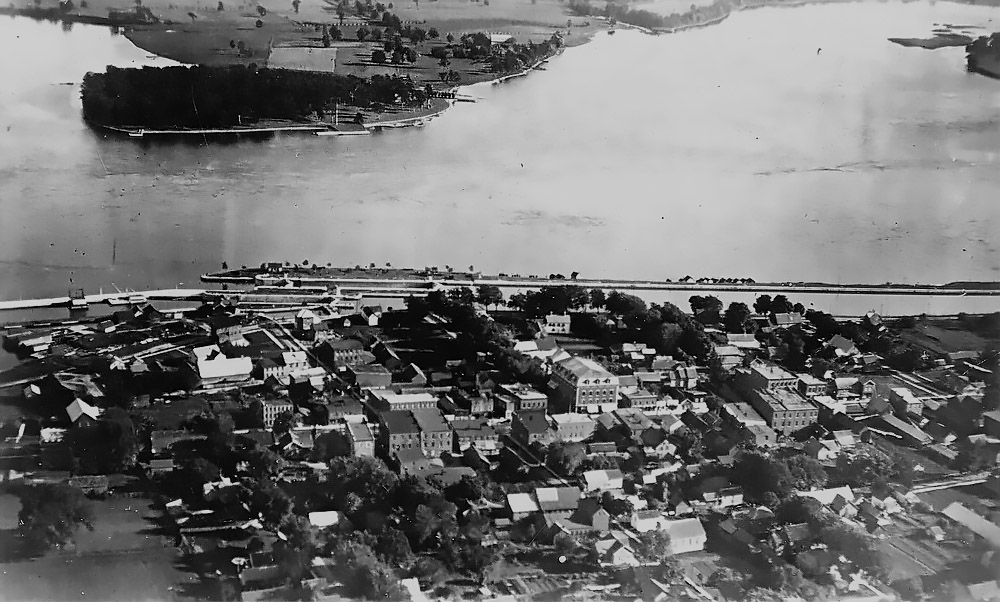 JJ1920c: Morrisburg Downtown from the North East - with Lock 23 in the centre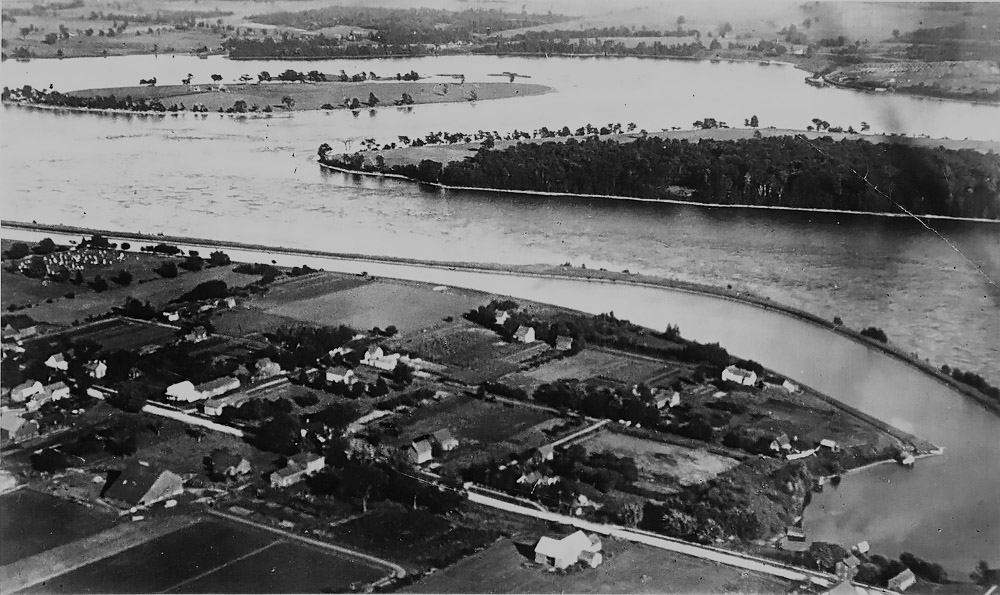 JJ1920d: Mariatown from the North