Moses Sanders Power Dam Construction 1957/58
The major impact of the construction of the St Lawrence Seaway was to significantly raise the river water levels between the Cornwall Power Dam and the Iroquois Control Dam. This in turn flooded major areas of farm land and nine villages and hamlets that were lost altogether. In addition most, of Iroquois had to be moved back away from the river and the downtown area of Morrisburg was lost under the St. Lawrence River. The flooding started on 1 July, 1958 when the temporary coffer dams were breached. It only took four days for the water to reach its new (and current) levels.
This Gallery presents pictures about the construction of the Moses Saunders Power Dam, just west of Cornwall. The pictures are from the Ontario Power Generation Visitor Centre archives and are presented with their permission.
To see more information about the construction of the St Lawrence Seaway CLICK HERE.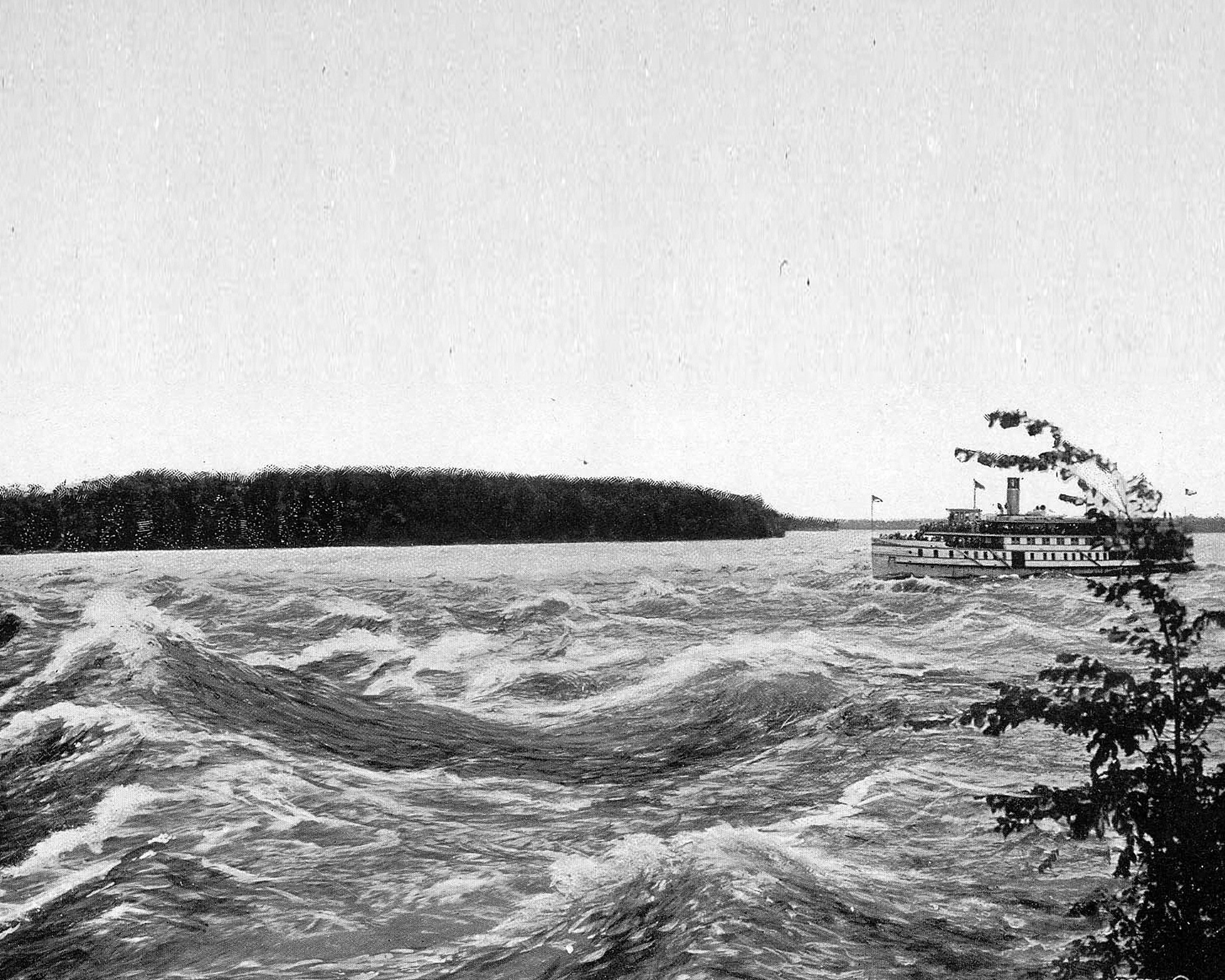 Long Sault Rapids before the St Lawrence Seaway construction.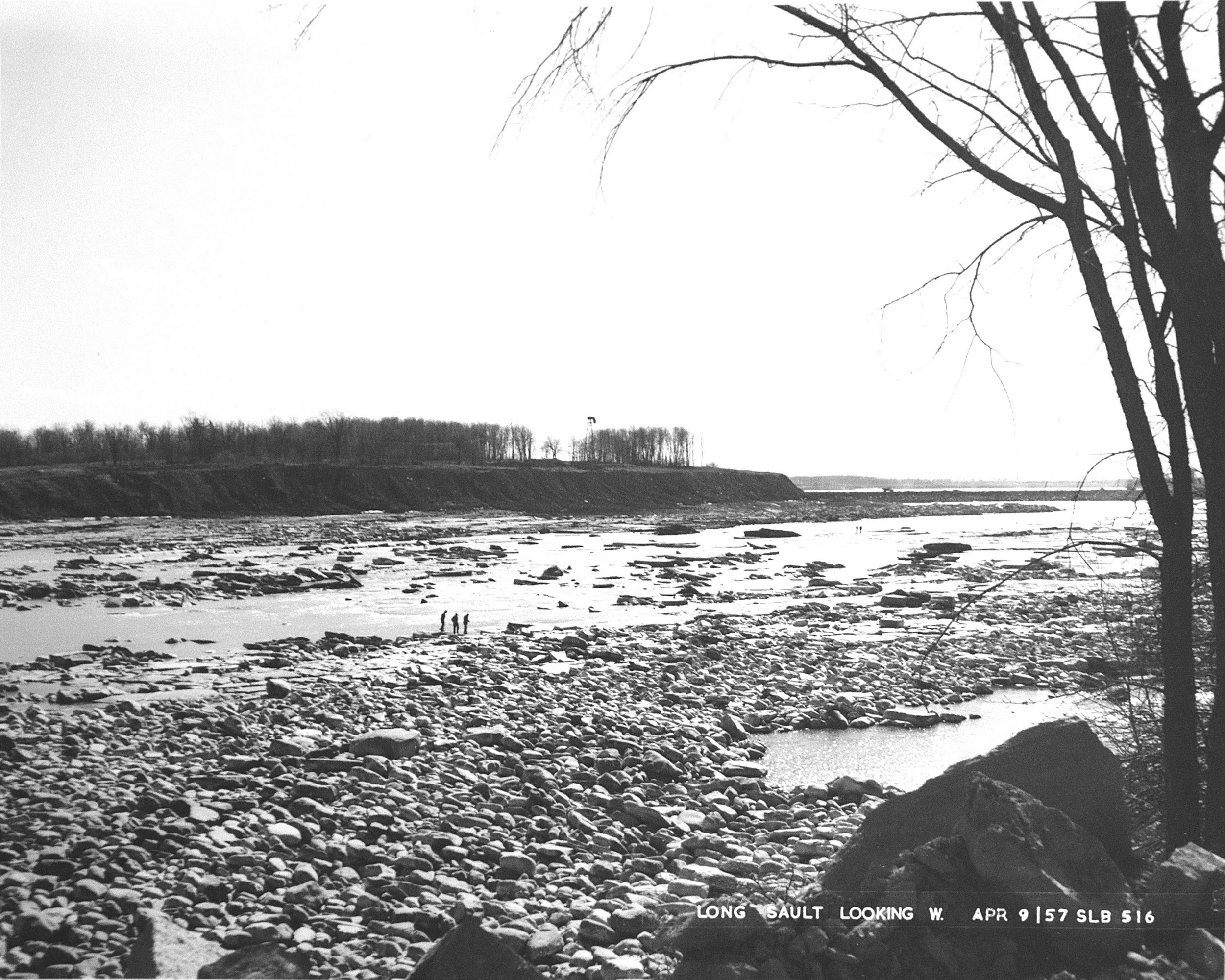 The river is diverted and the Rapids are drained to allow construction of the Moses Saunders Dam in Cornwall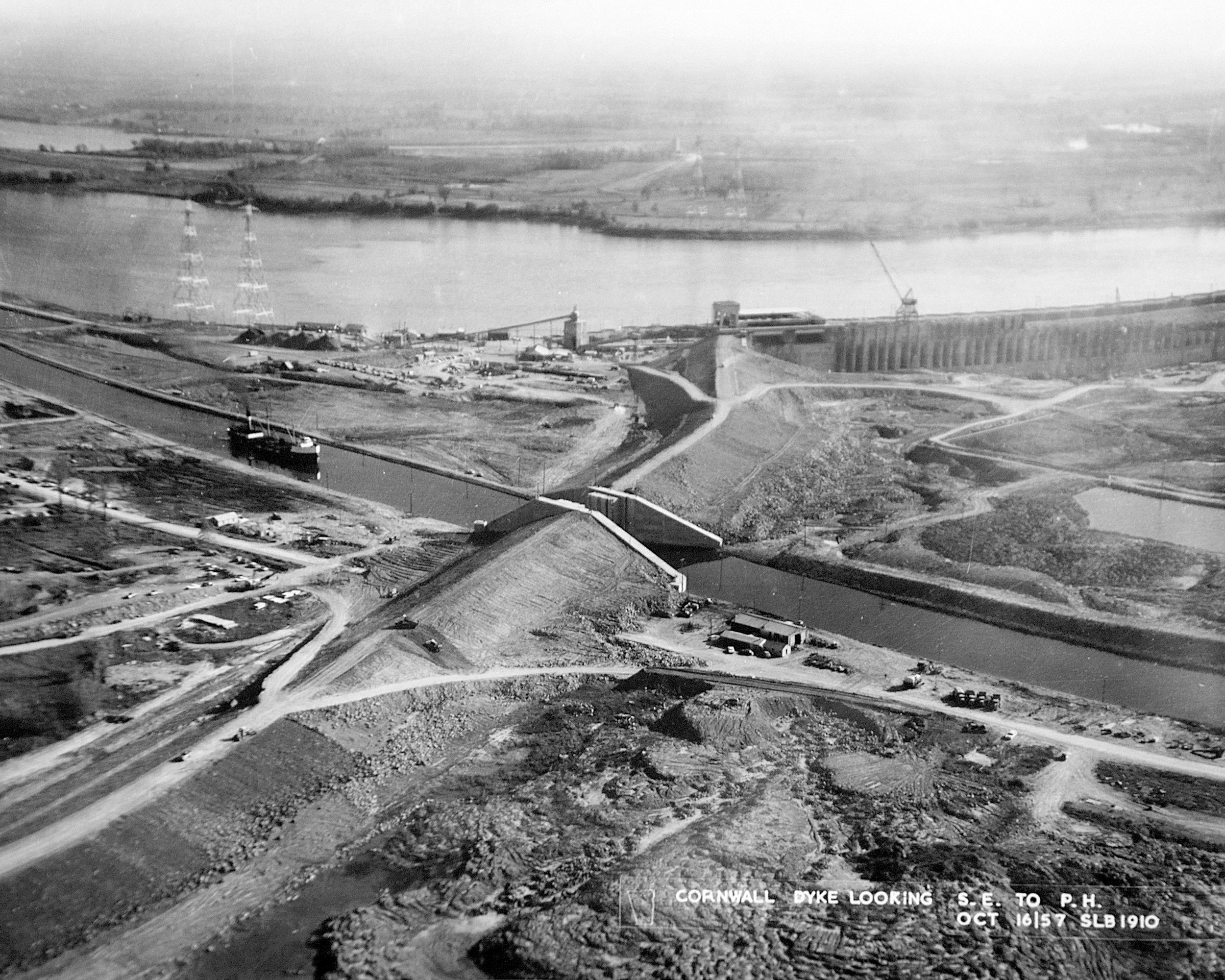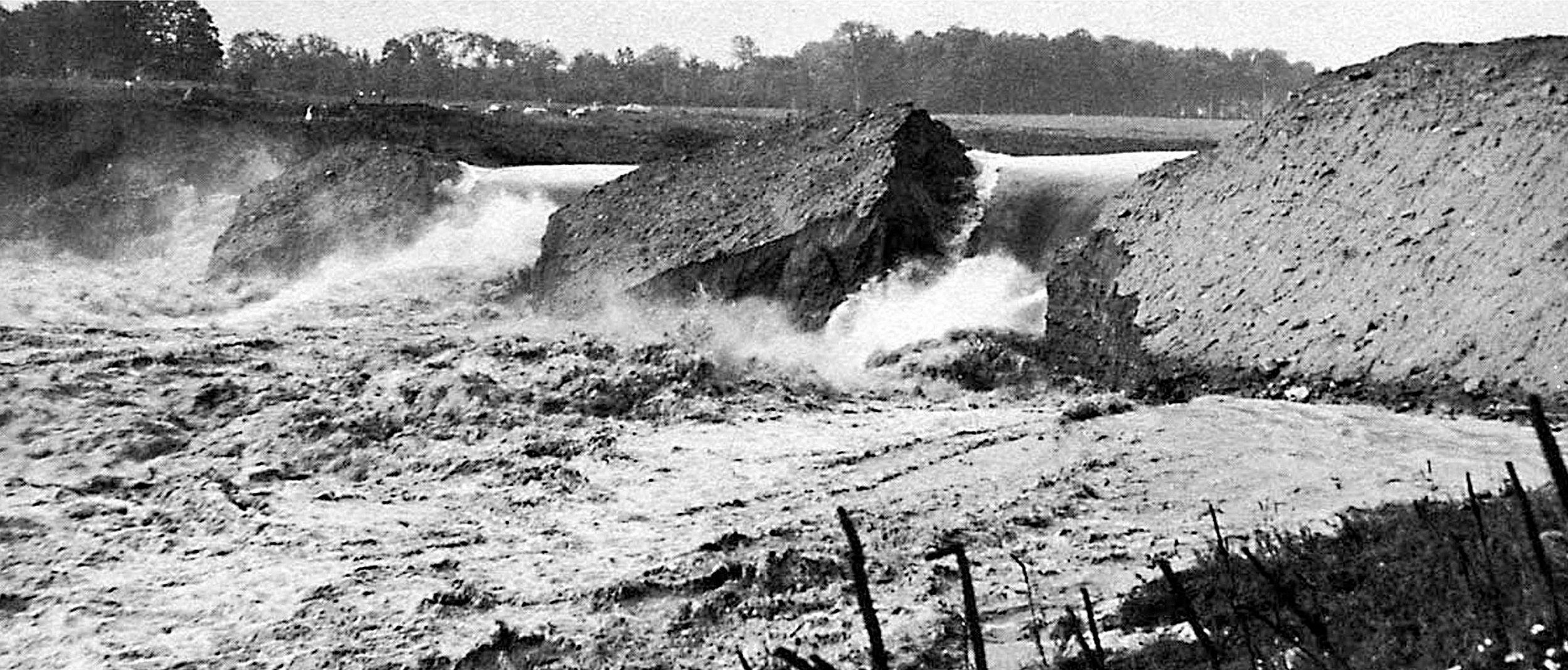 Coffer Dam is breached June 1958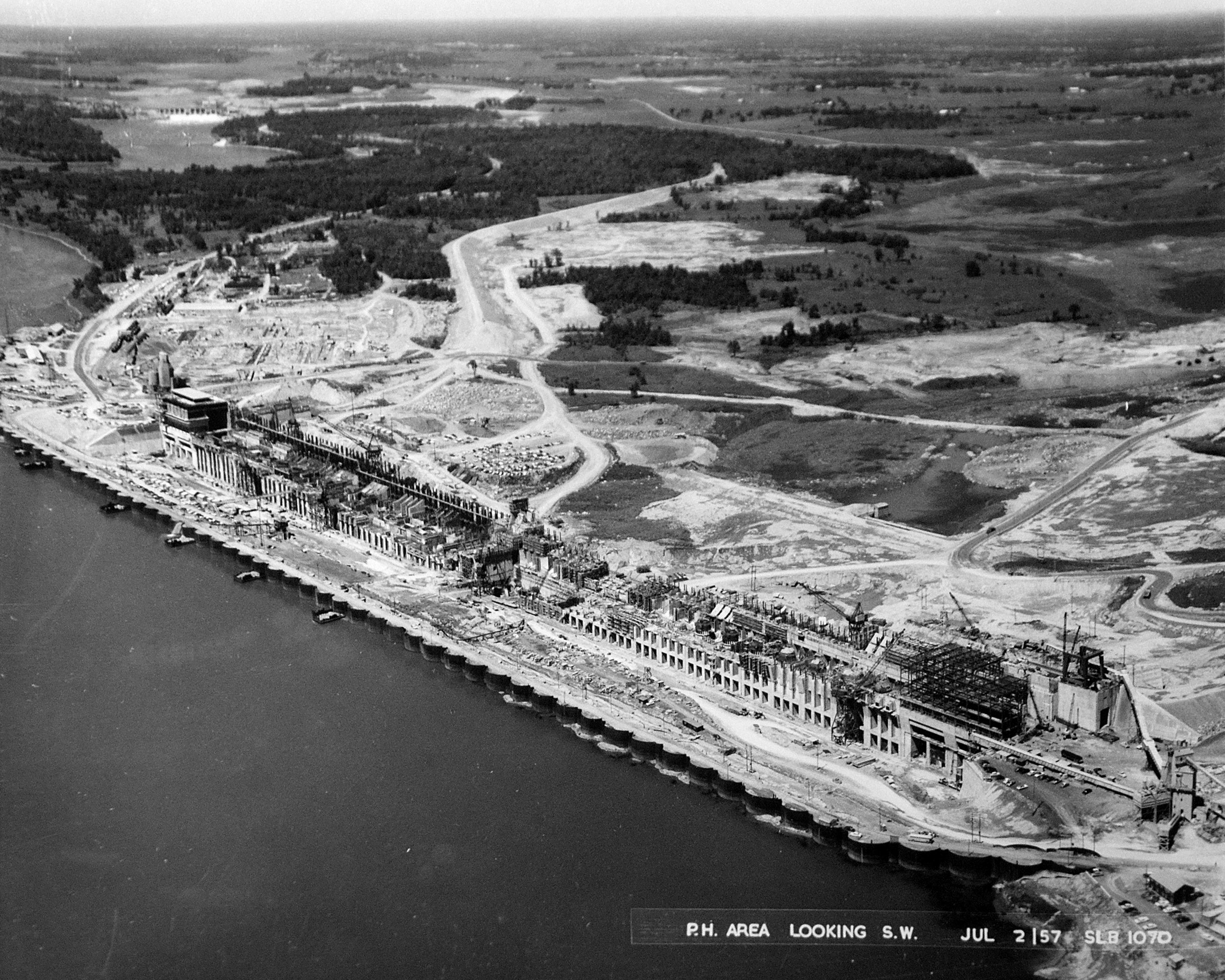 Moses Saunders Dam under construction