South Dundas Historic Murals Review September 2020
To see the full story about the murals and where they are located please click on the map below: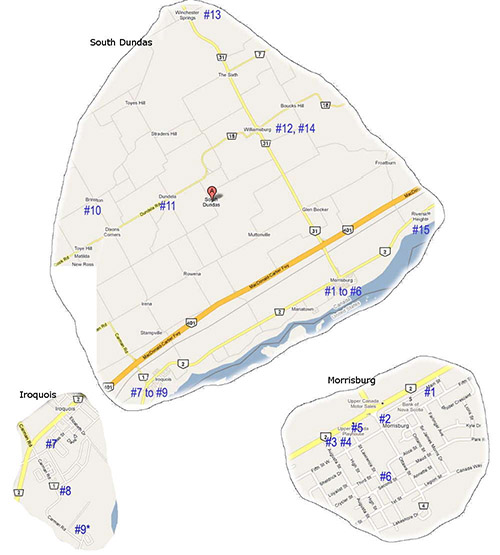 The renewed "House Movers (Cruickshank)" mural was recently reinstalled on the south wall of Morrisburg Public School. Click here to see the details.
The Municipality of South Dundas is investigating supporting the continuation of the project to renew some of the other murals that have suffered weathering damage over the ten to twenty years of their life. We took a trip around all the murals recently and took photographs to show how they are looking. See the following pics (including the ones that have been lost). We are looking for public input to determine what murals should be prioritized in an ongoing renewal plan. If you have the interest and the time please take a look (and maybe even do the mural tour yourself).
Murals Already Renewed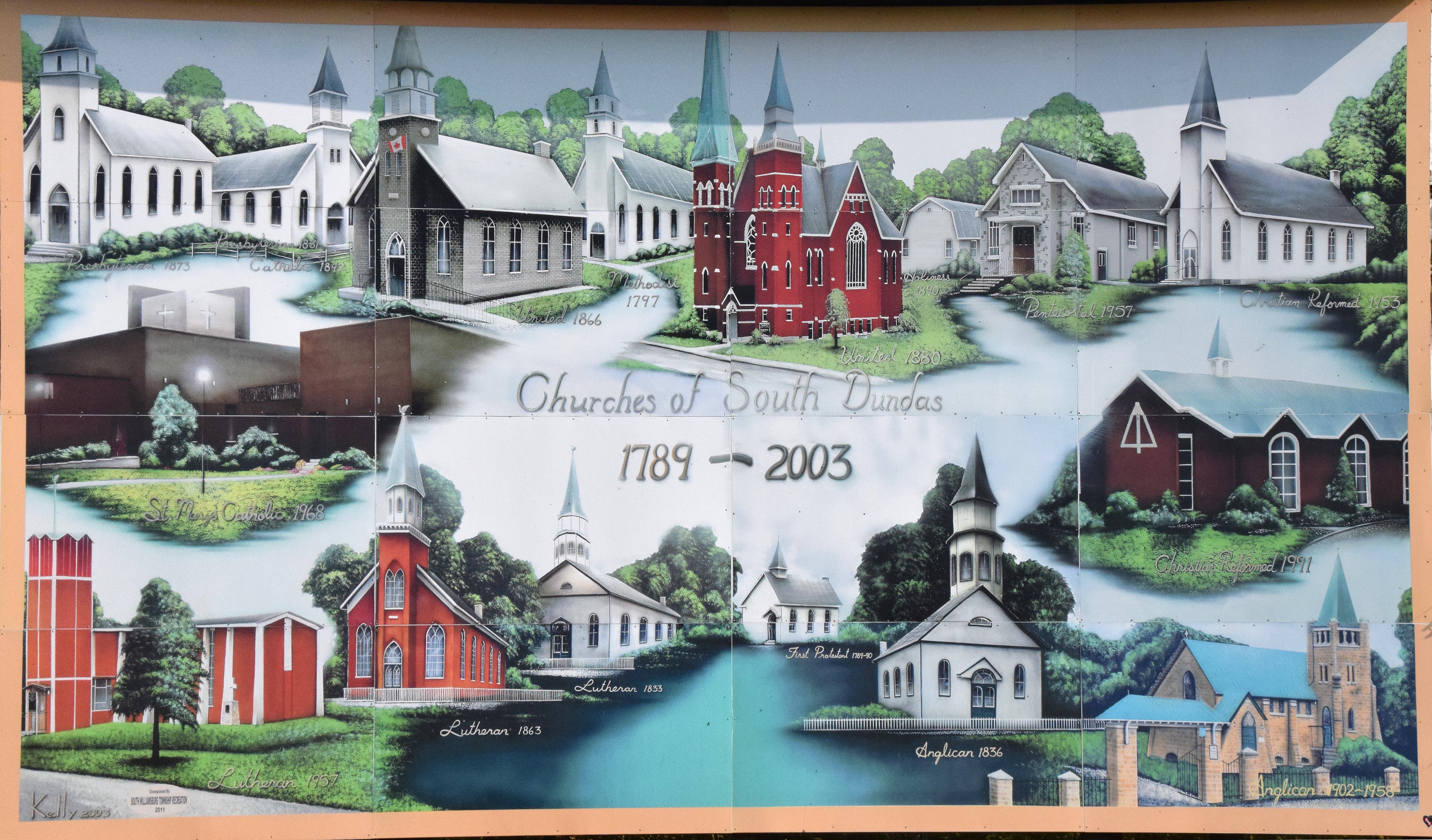 Click Here to see more information about the renewal process.
Existing Murals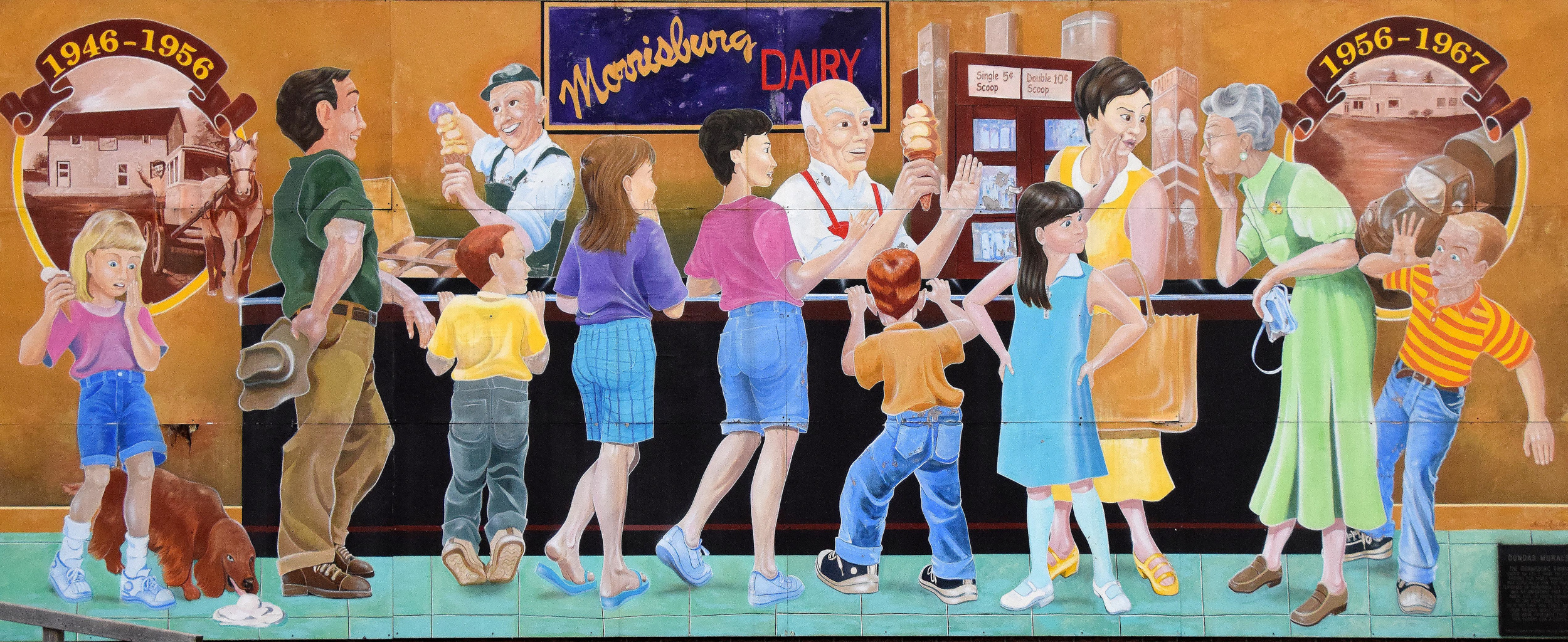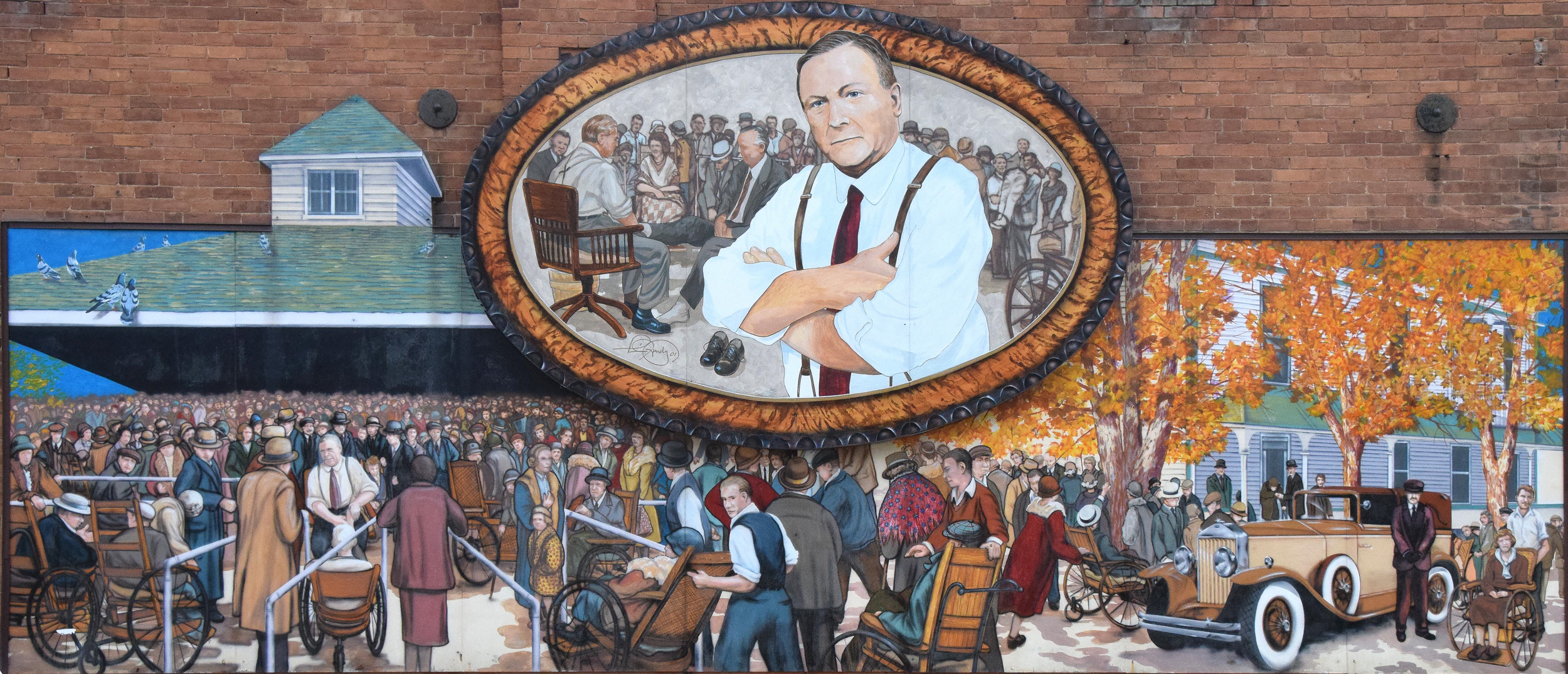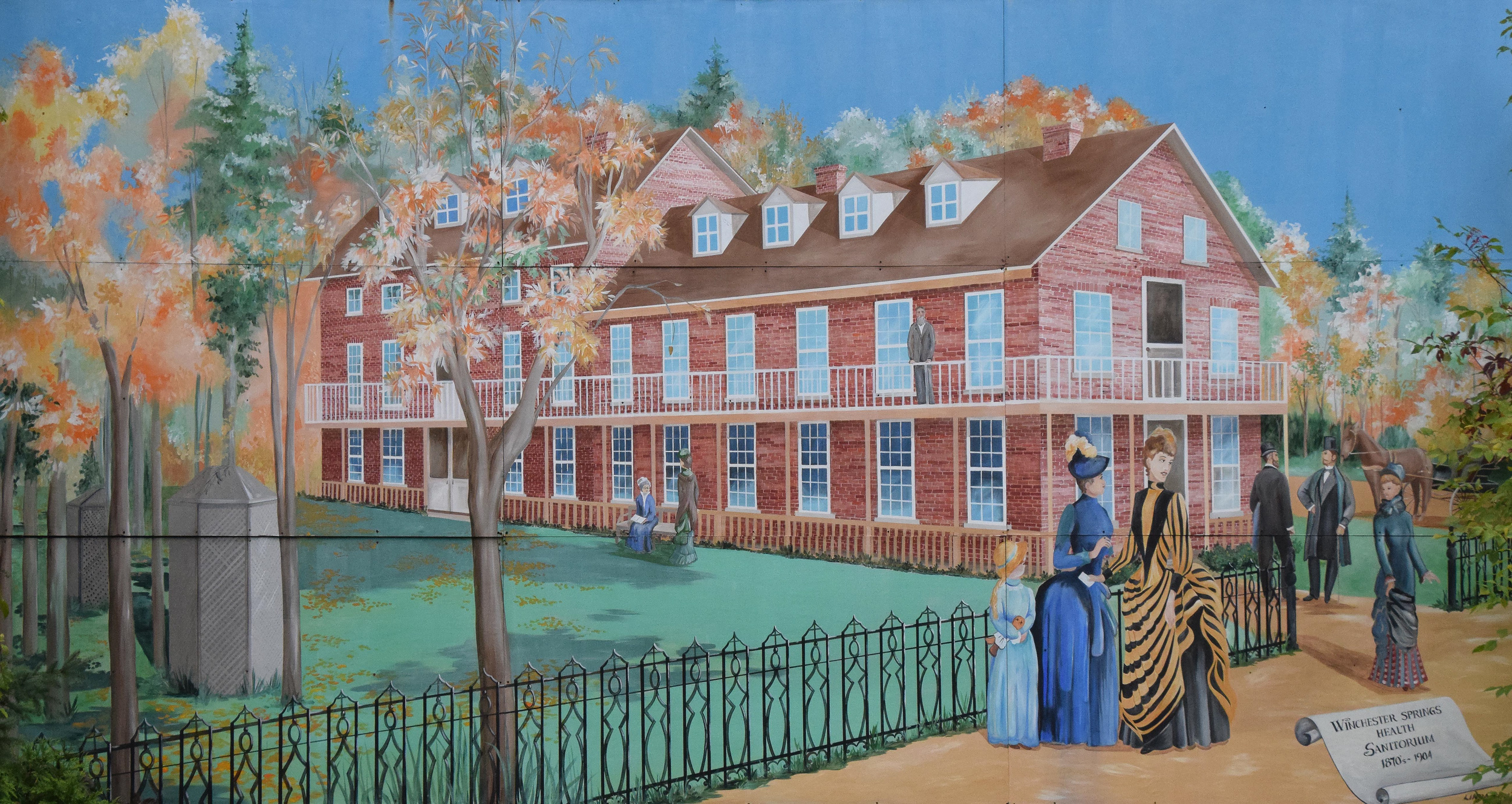 Murals that had to be removed due to weather damage

02 Old Morrisburg - ValuMart Store (removed in 2014 due to weather damage) - Replace with smaller version?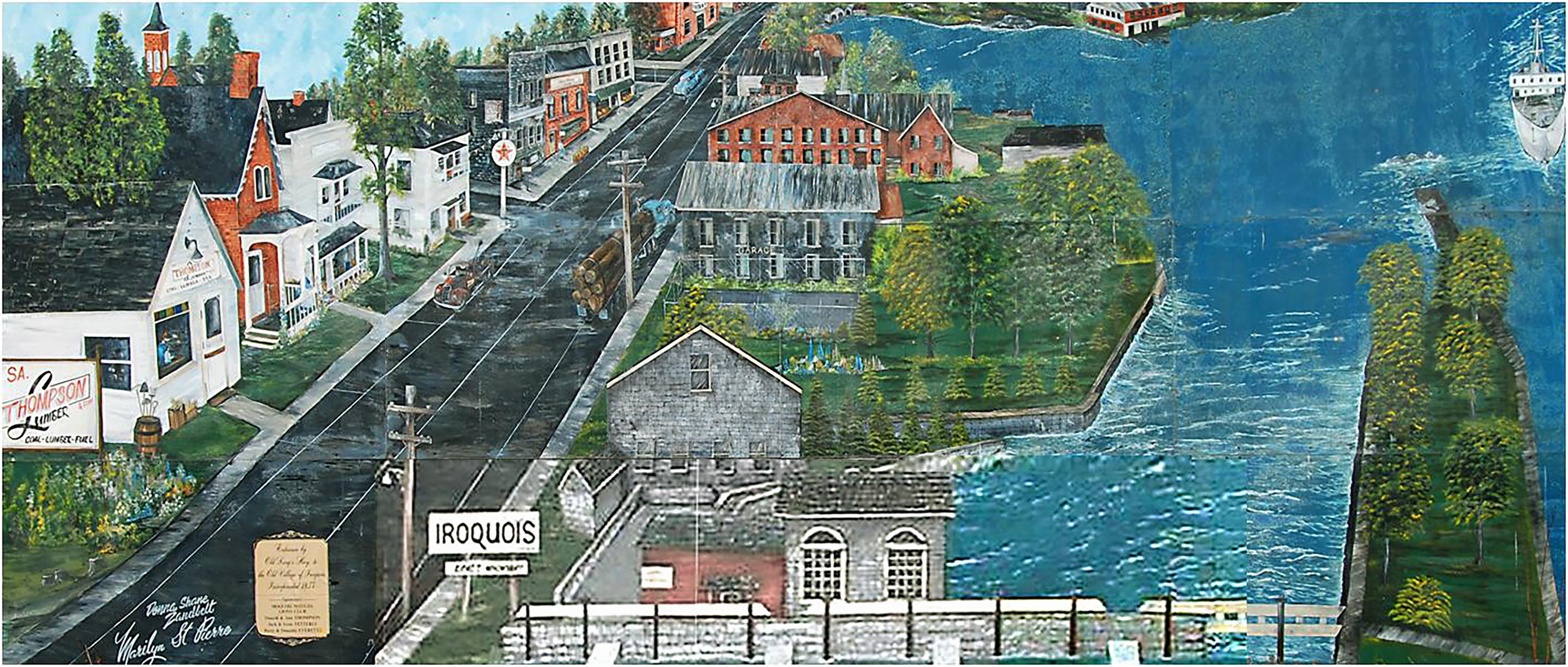 09 Iroquois Point-Old Iroquois Mural (removed in 2011 due to wind damage) - Need to Replace - Does anyone have better quality photos?